7 Tips to Organize Your Kitchen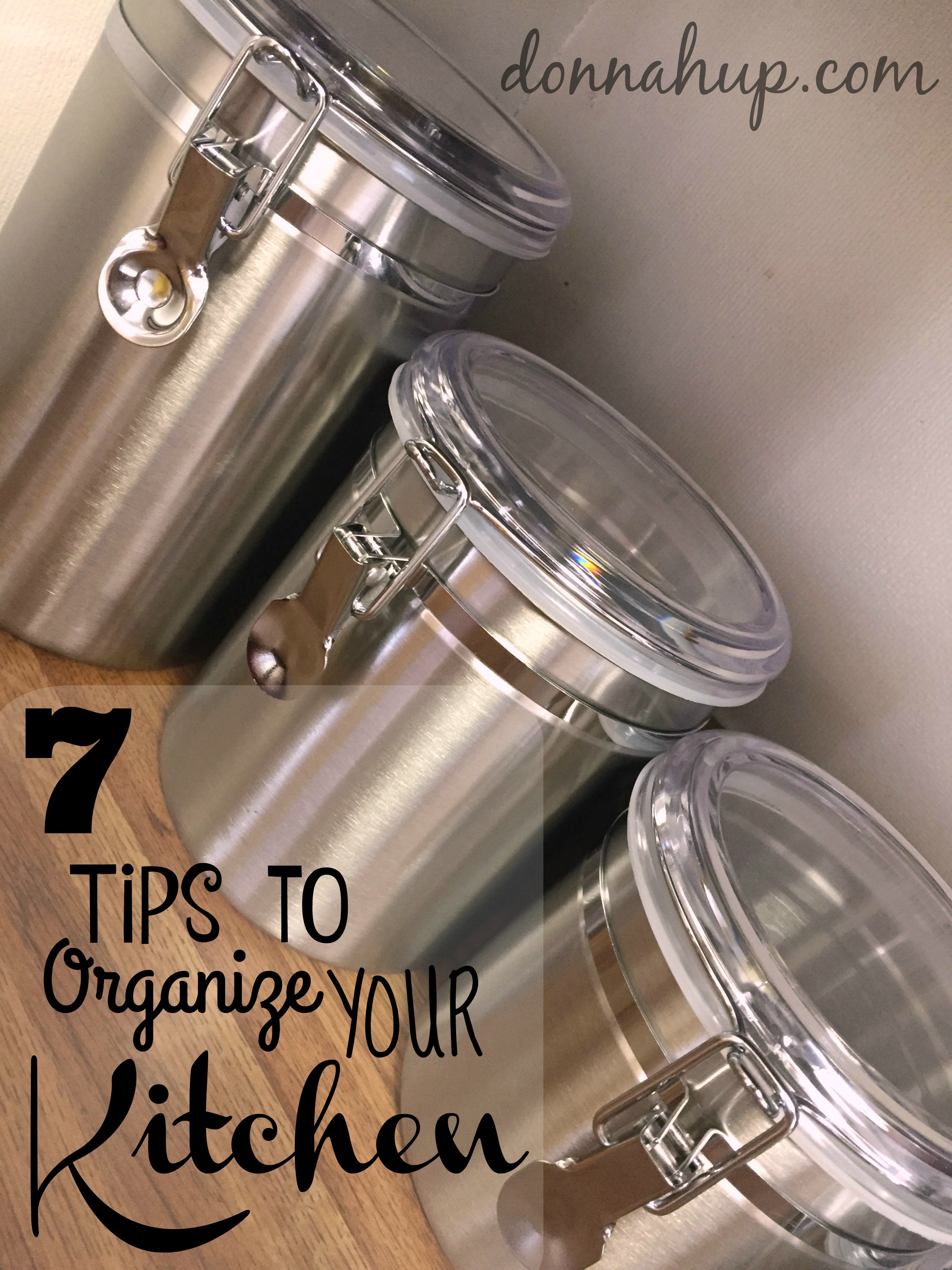 I live in an older house that I love. I love the way it's built, the wooden floors and crown moldings that were all part of the original design. I love that there is history in the house. I am a little frustrated though on the size at times of my kitchen. It's very small so I sometimes feel like I don't have room. Okay, I feel that way a lot. I've come up with 7 Tips to Organize your kitchen that will open up more space for you.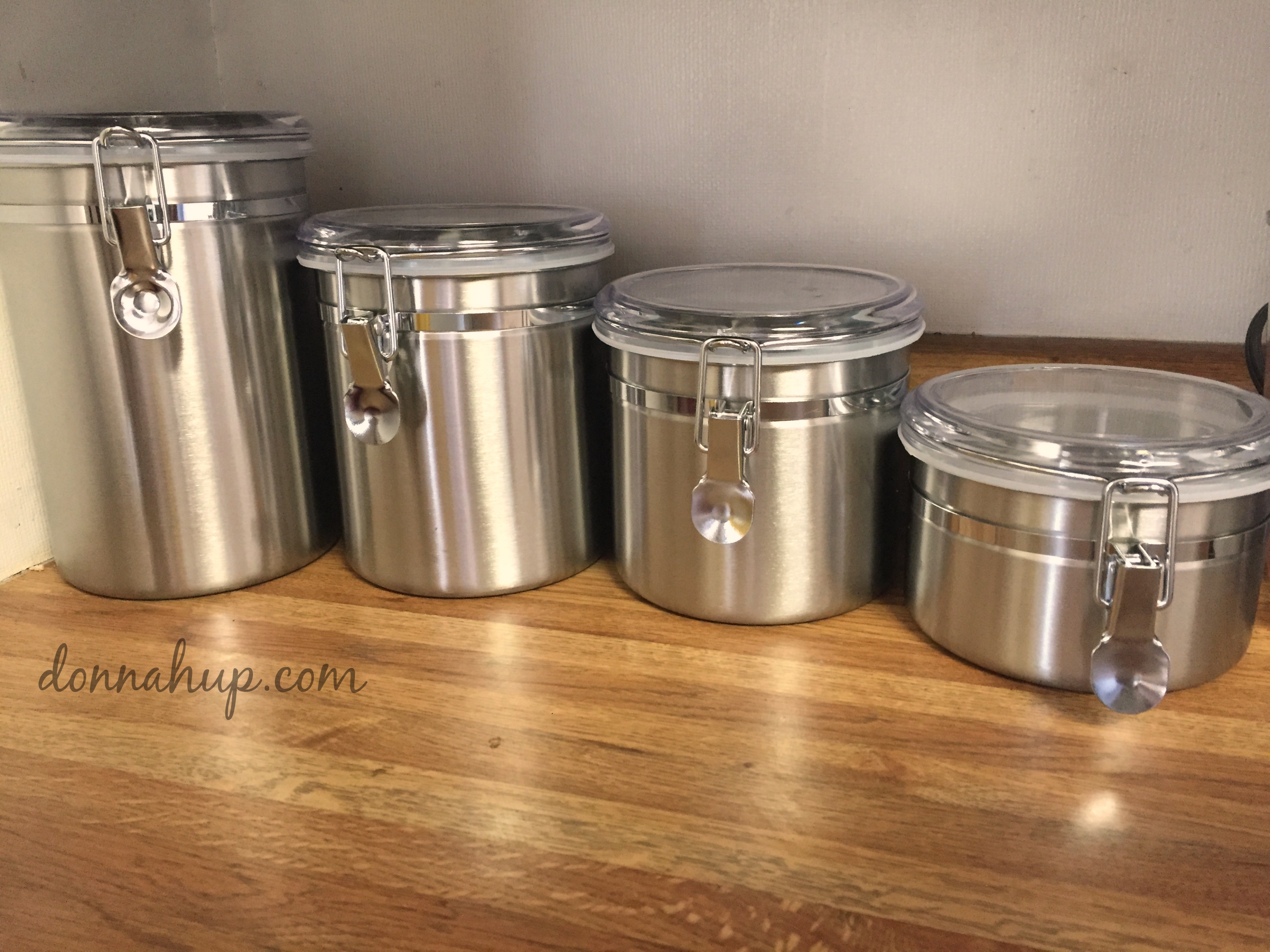 1. Invest in some great storage containers.
I love these stainless steel canisters from Overstock.  They're light weight and they they come in 4 different sizes. I filled them with my gluten free flour and various sugars. I am baking all the time so it's nice to have them in one place in an airtight container.  They also look really nice sitting on my counter.
2. Use a Lazy Susan.
Lazy Susans are great for deep cabinets. Instead of pulling out everything just to reach what is in the back, you can just turn the lazy Susan to reach all your items with ease.
3. Tape magnets on the inside of wrap dispensers.
You can tape magnets inside your plastic wrap, wax paper, and parchment paper boxes so they stick to the side of the fridge and don't take up drawer/cabinet space.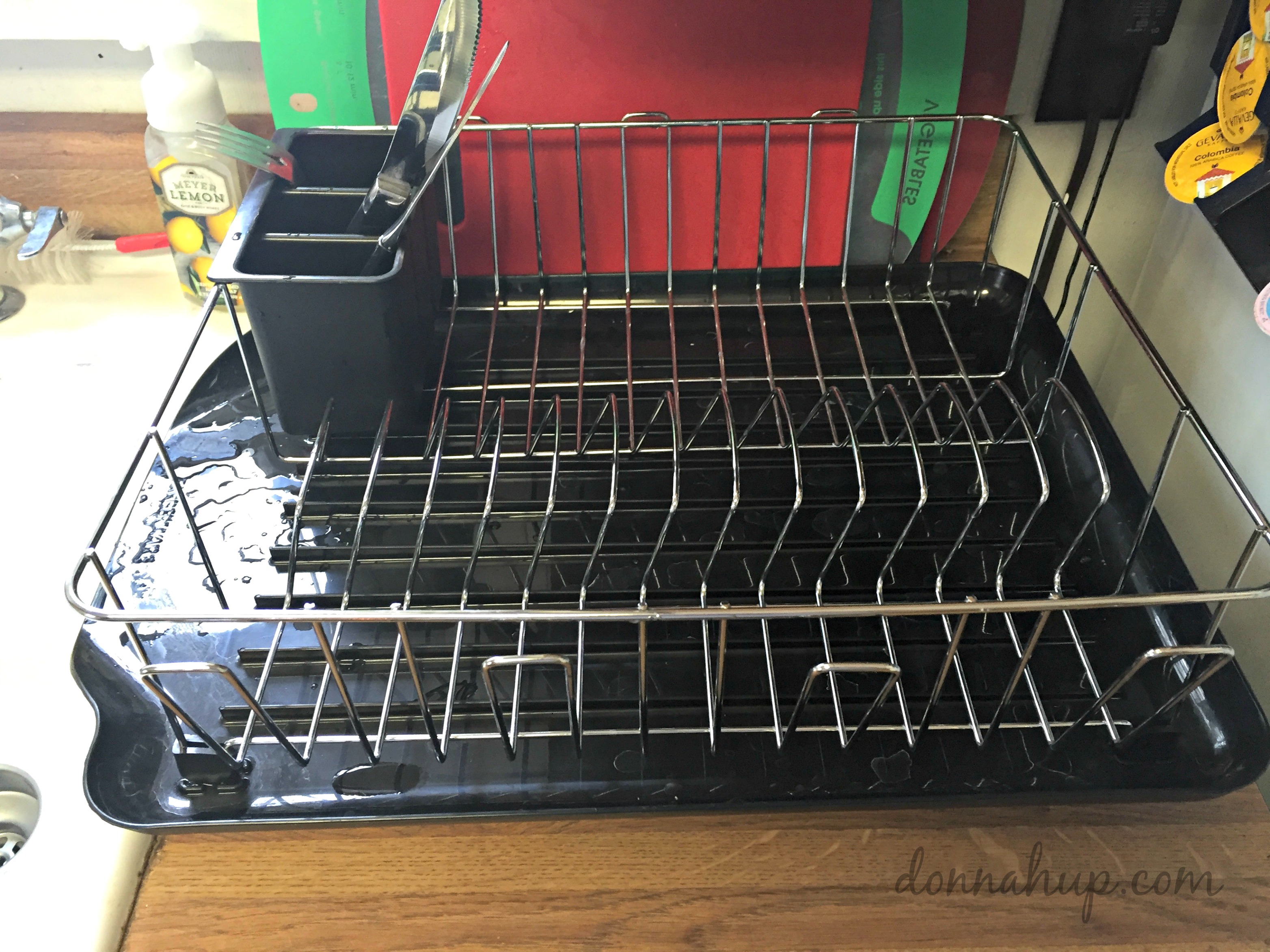 4. Use a Dish Drain.
I don't have a Dishwasher so this Farberware Dishrack Set from Overstock really helps me out. I especially love that it has an incline so that it can drain. I also love that it all separates into 3 pieces so I can keep them clean too.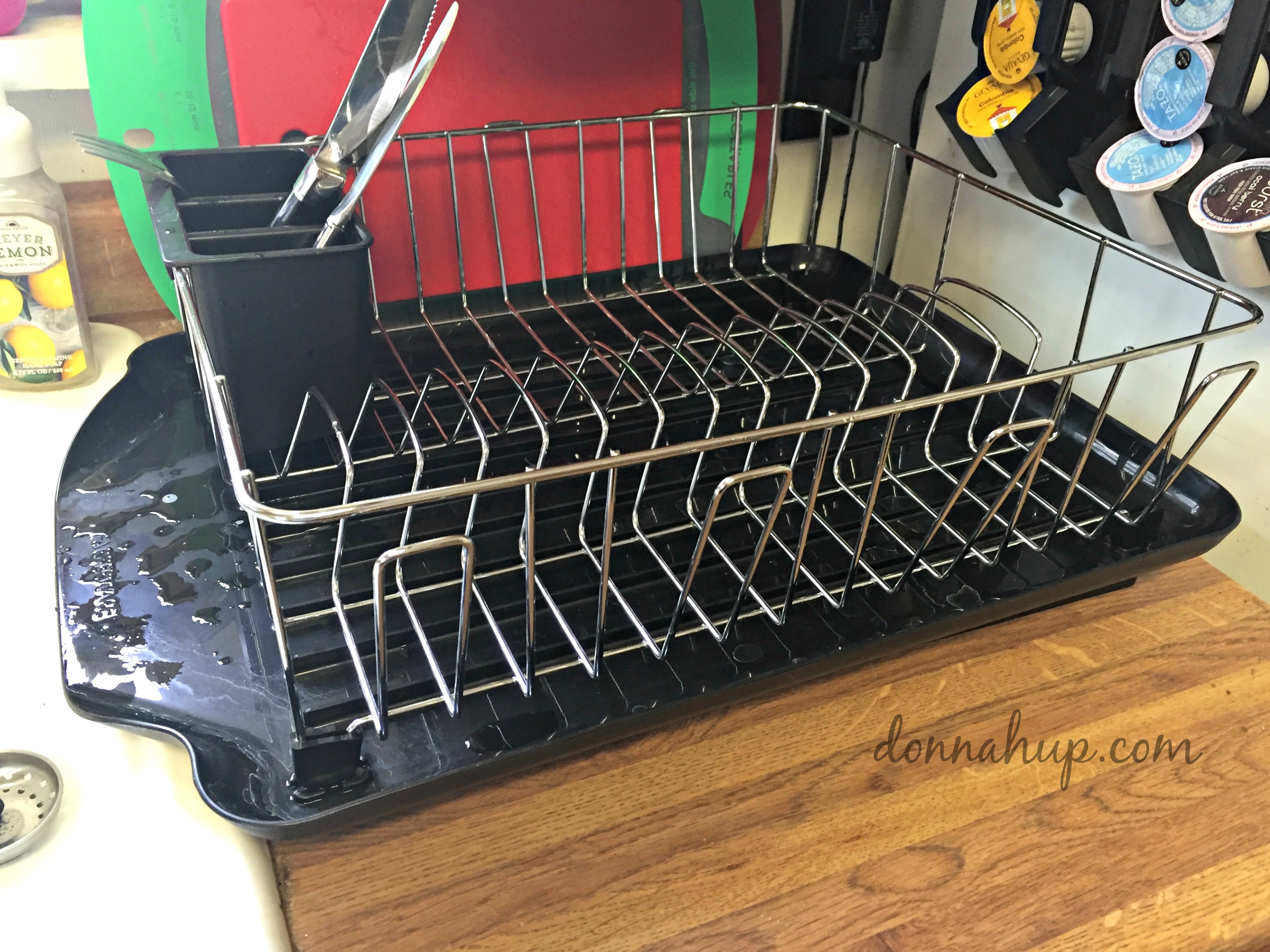 5. Store your cutting boards behind the dish rack.
Yes, it involves my dish rack that I love. I stand my cutting boards up behind it so they're out of the way, yet still easy to get to.
6. Stash pantry items.
Grab an over-the-door organizer to virtually eliminate search time and hang it on the back of your pantry door!
7. Maximize under sink storage.
Similar to #6 grab yourself a pocket organizer and hang it on the back of your cabinet door.