4 Ingredient Easy Crepes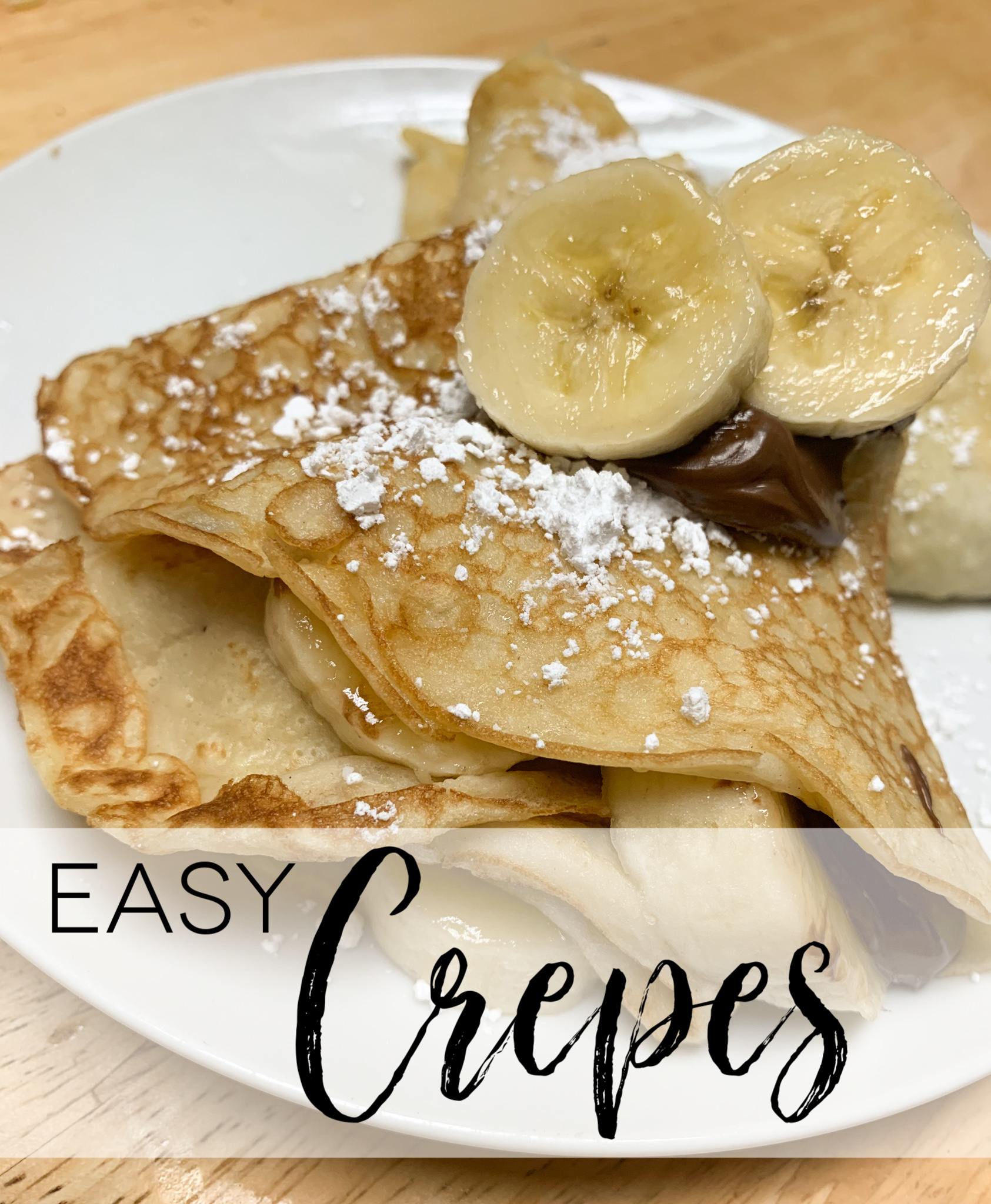 There's something fancy about crepes. In fact I made them for breakfast for Valentine's Day and felt pretty fancy with my sweetheart.
They were delicious and a sweet treat for my hubby and I.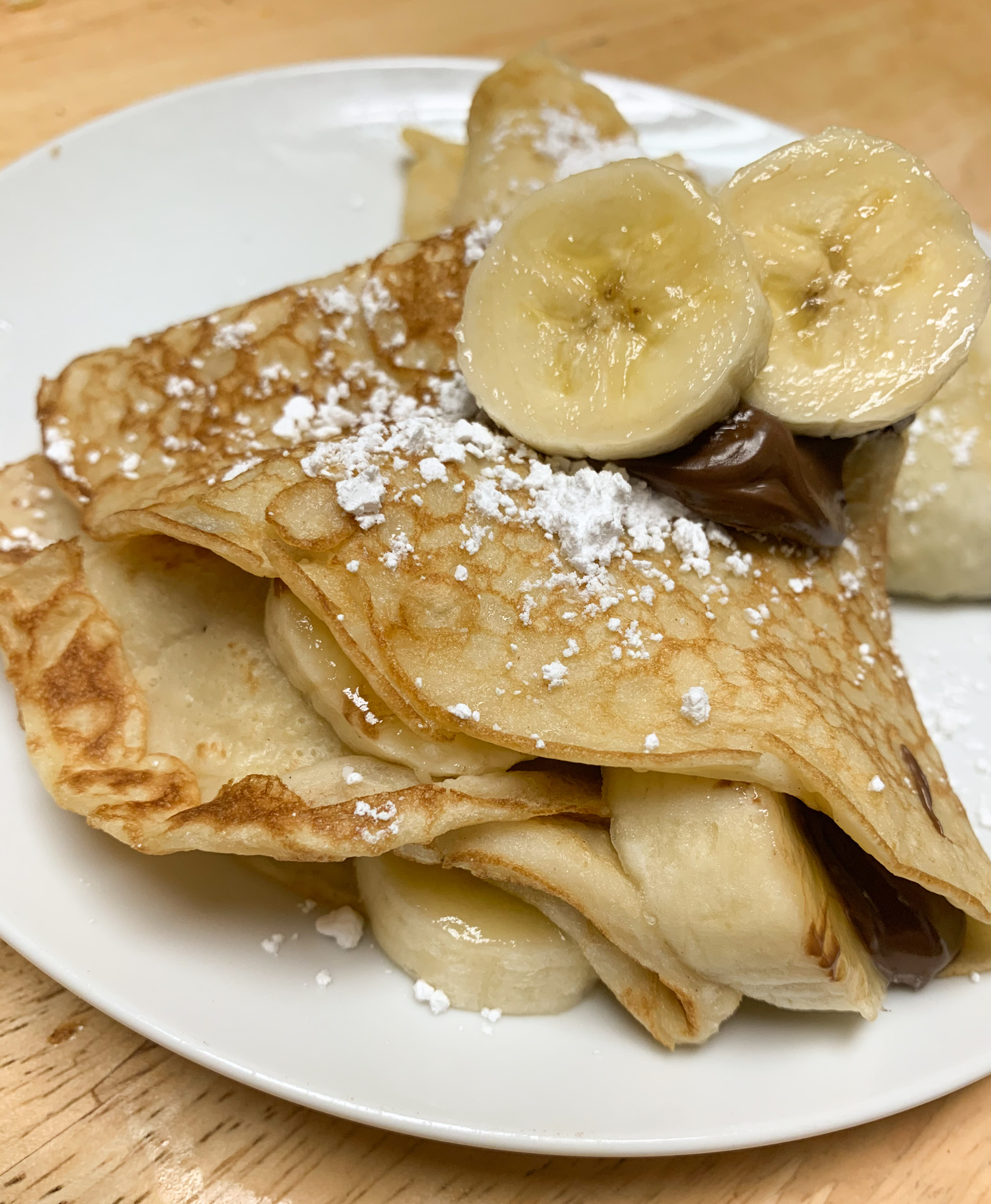 And they were so much easier to make than I thought. In fact it only takes 4 ingredients to make them. Then you can top them with whatever you'd like or eat them plain.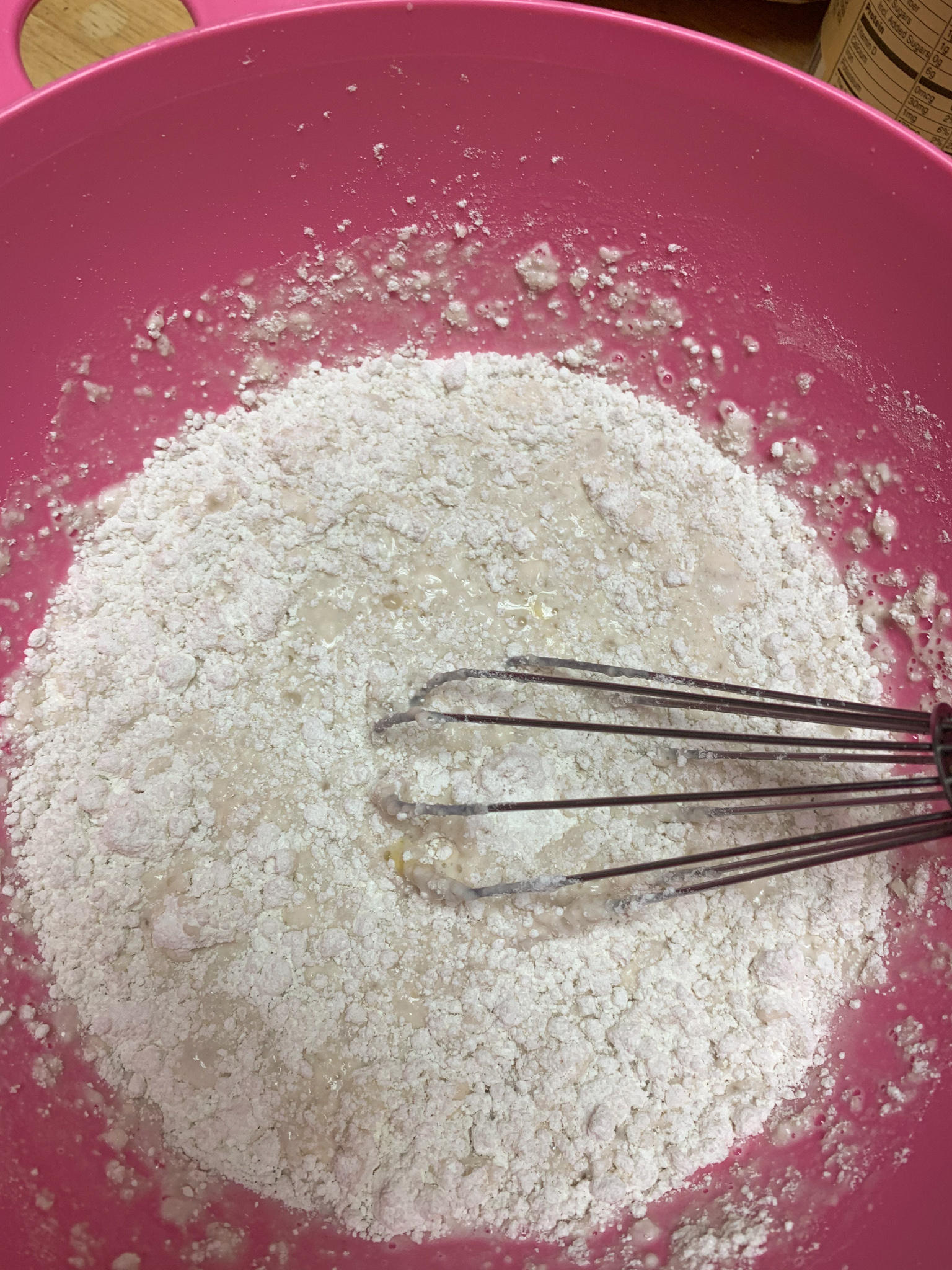 And here are the four ingredients – pancake mix, milk (I use almond milk), an egg, and vanilla. Seriously, that's it. You just whisk the four ingredients together and cook them on a hot skillet.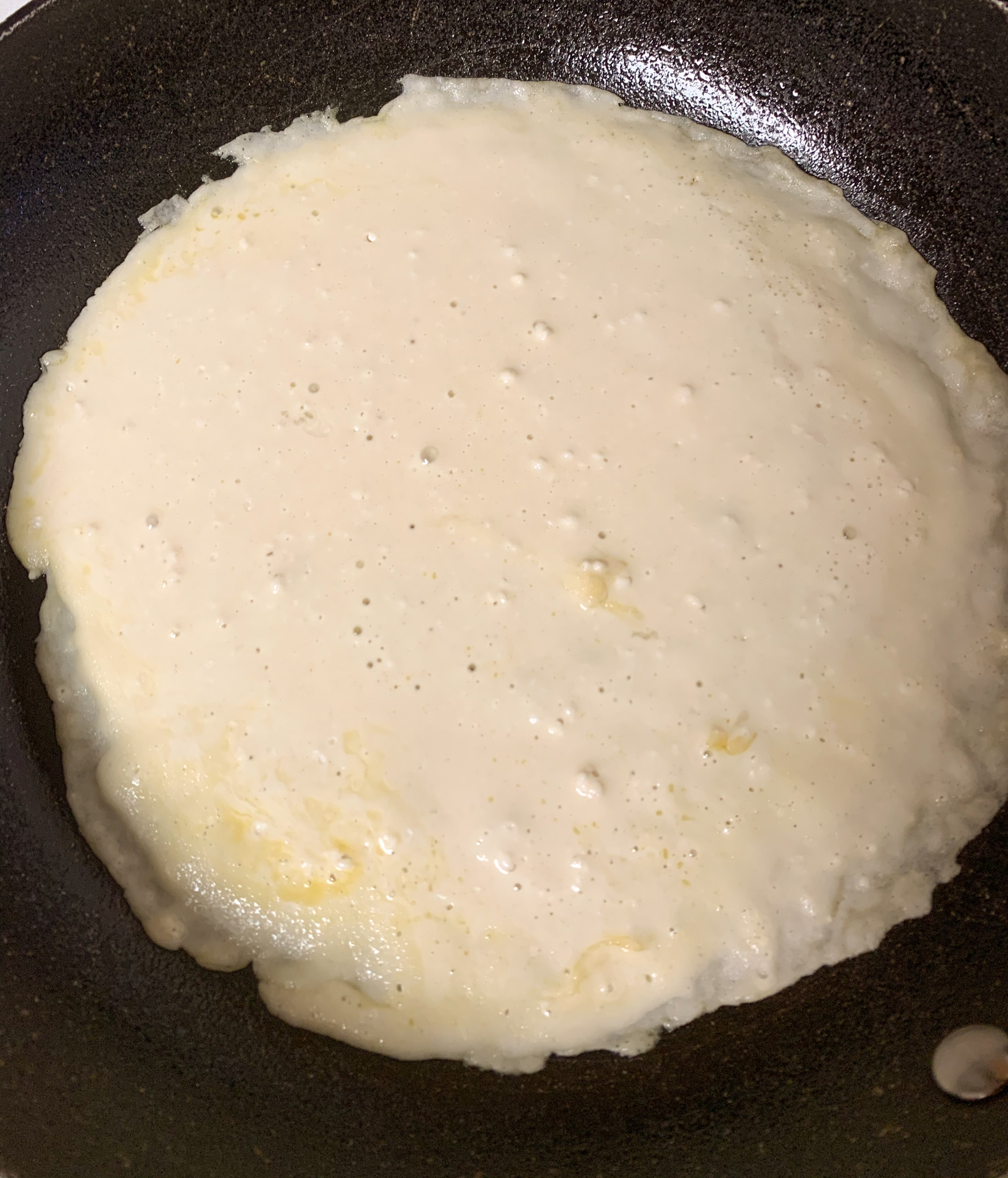 I poured about 1/2 a cup of the batter into a hot skillet and swished the batter around. Once the batter started to bubble I flipped it over.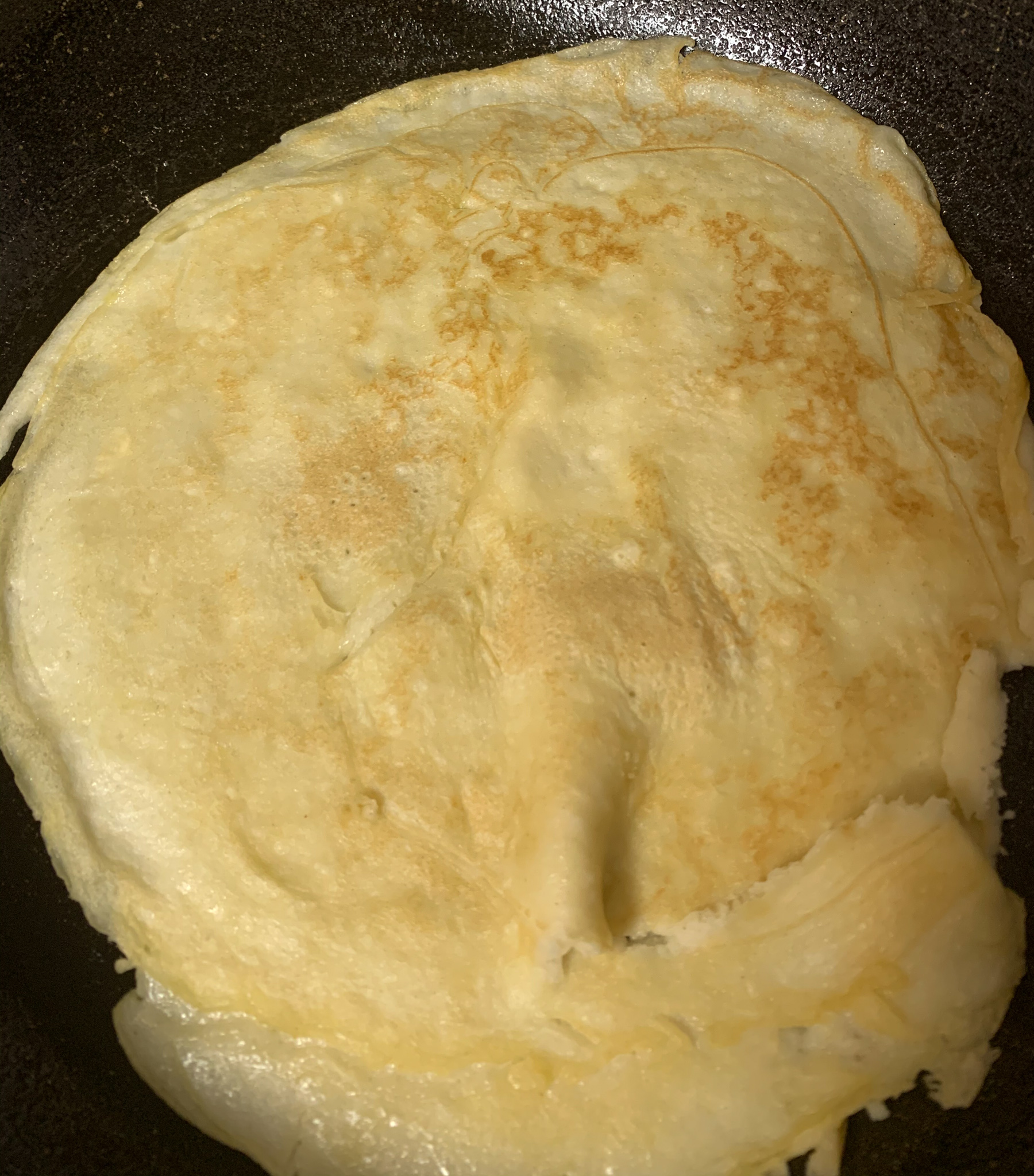 They're thin, sweet and delicious.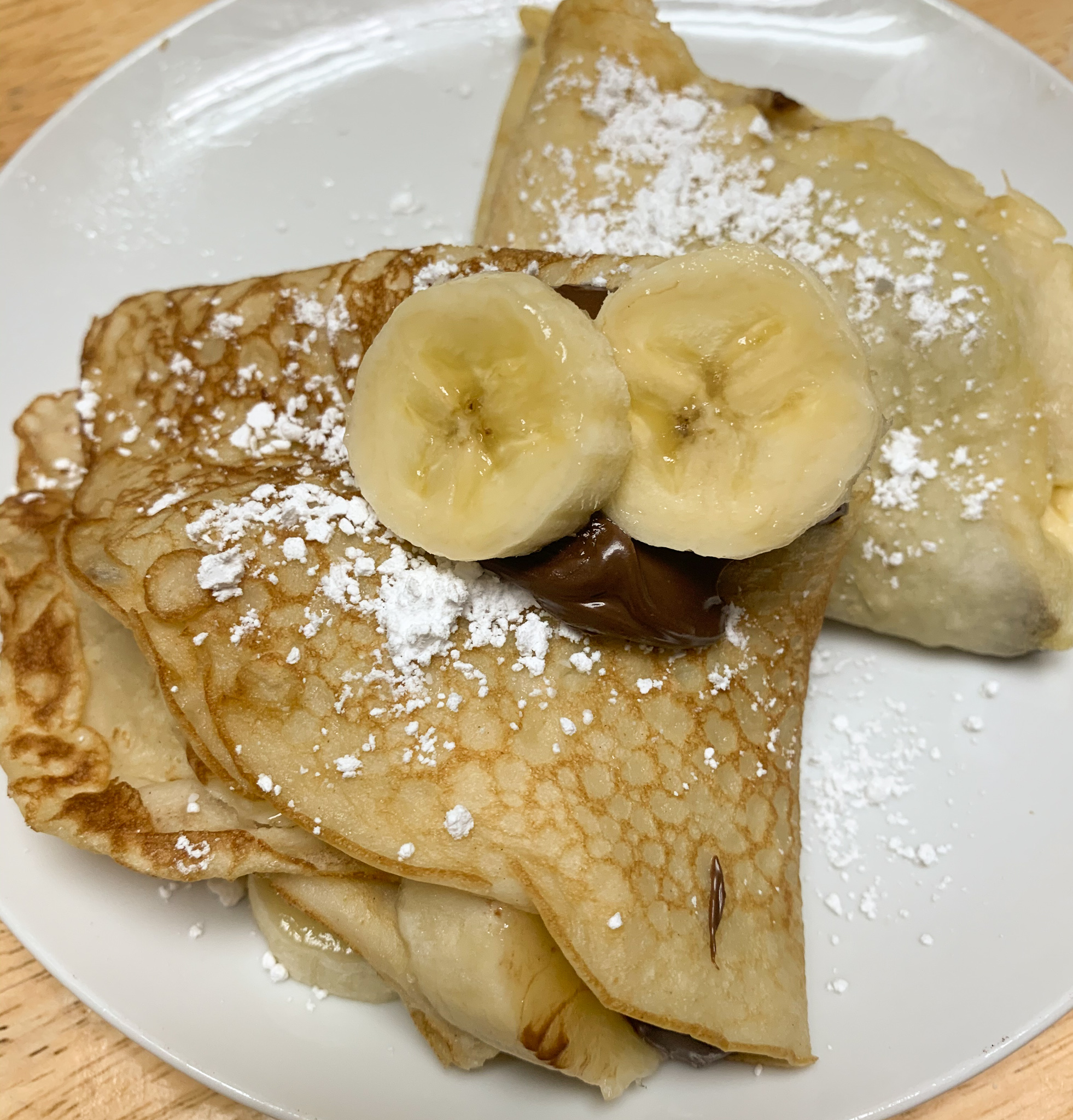 I enjoy mine with nutella and banana slices. I also like sprinkling powdered sugar on them when they're still warm.
There are all sorts of fruit combinations you can top them with.
What do you like to top your crepes with?
4 Ingredient Easy Crepes
Ingredients
1 cup pancake mix
1.5 cups milk
1 egg
1 tsp vanilla
Instructions
Whisk all four ingredients together in a bowl.
Heat frying pan on a stove top to medium high.
Spray the pan with non-stick spray and pour 1/2 cup of batter on hot pan.
Once it bubbles, turn crepe over.
Once done, top with toppings.
Enjoy!