14 Summer Desserts from Iowa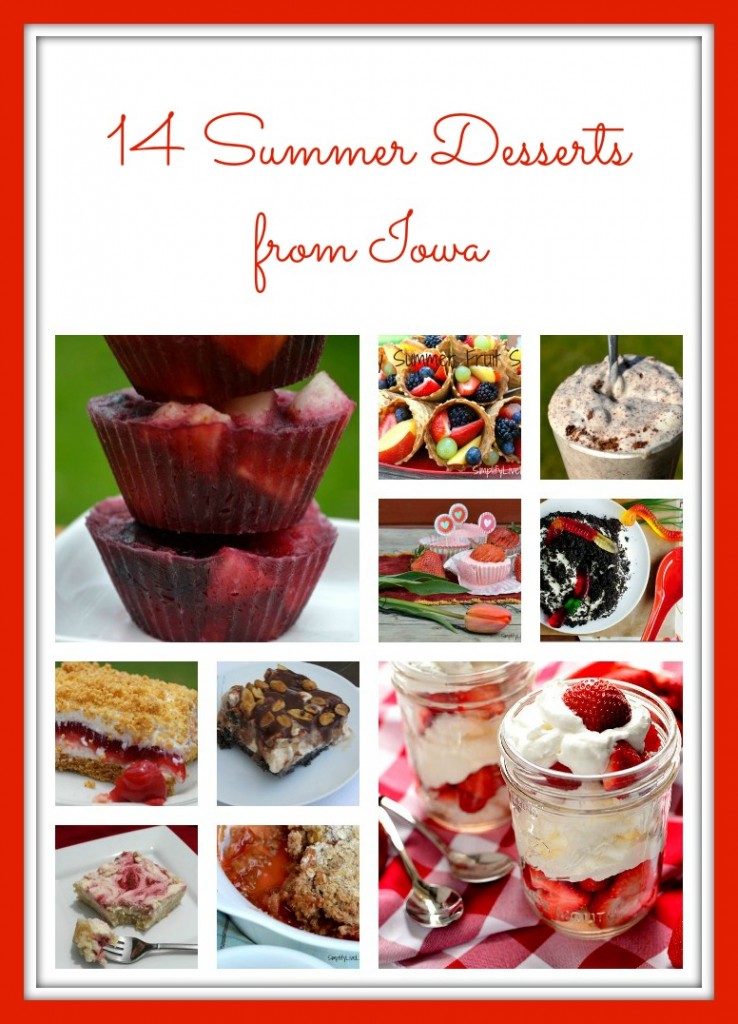 Warmer temps and green growing grass are here! At least for a few months anyways 🙂  While it's warm I'm excited for picnics and dining outdoors enjoying the sunshine. I wanted some fresh new summer desserts and with the help of my fellow Iowa bloggers I found these 14 desserts below. Check them out and try not to drool on your keyboard 😉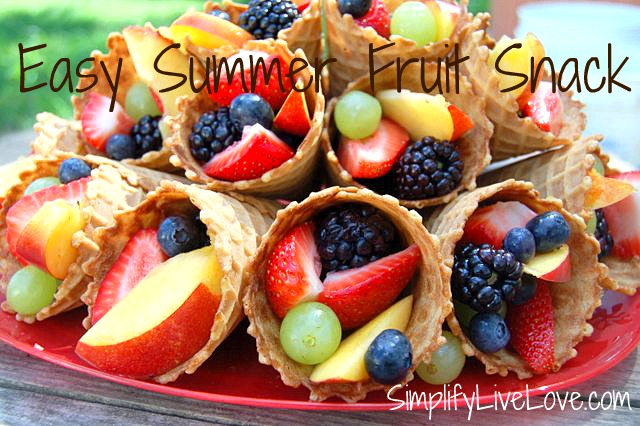 Easy Summer Fruit Snack from Simplify Live Love
This is such a cute and fun idea. I know some munchkins that would flip over these!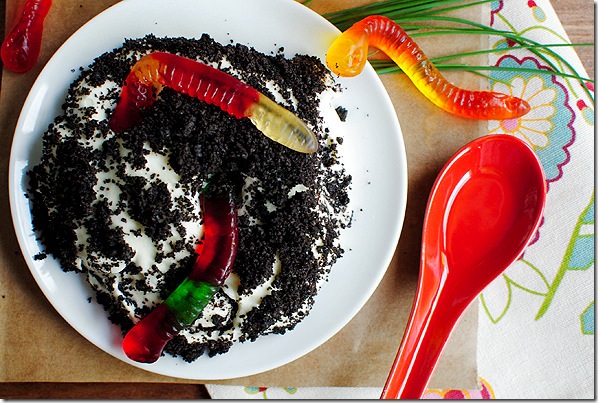 Dirt Cake from Iowa Girl Eats
Speaking of munchkins, how fun does this look?! I think any kid would love to have this served up for a special dessert!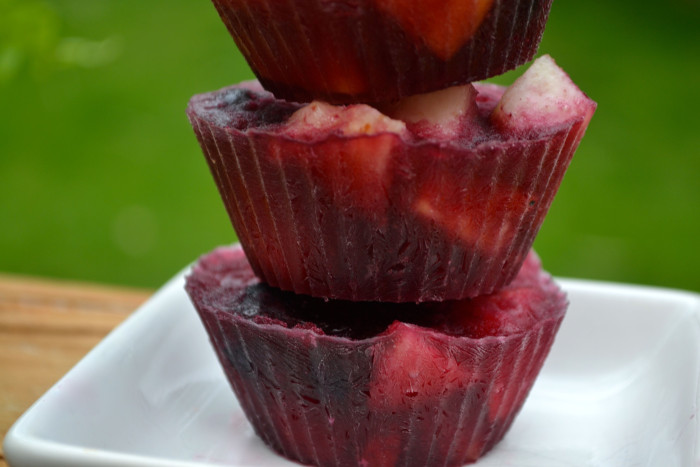 Sangria Frozen Fruit Cups from Make the Best of Everything
These are perfect for a summer night with the girlfriends!  I can't wait to make these for my night out with my sisters!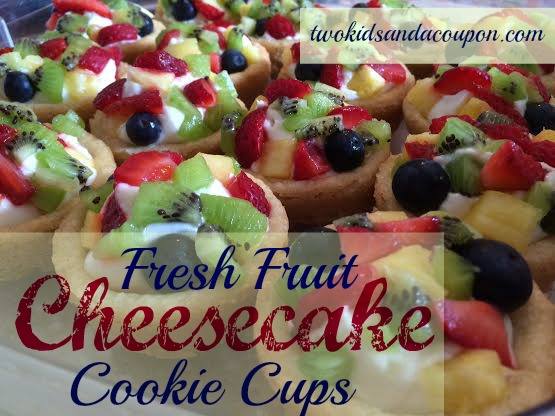 Fresh Fruit Cheesecake Cookie Cups from Two Kids and a Coupon
I'm a huge fan of cheesecake and these not only have fruit, but they're mini cups perfect for portion control!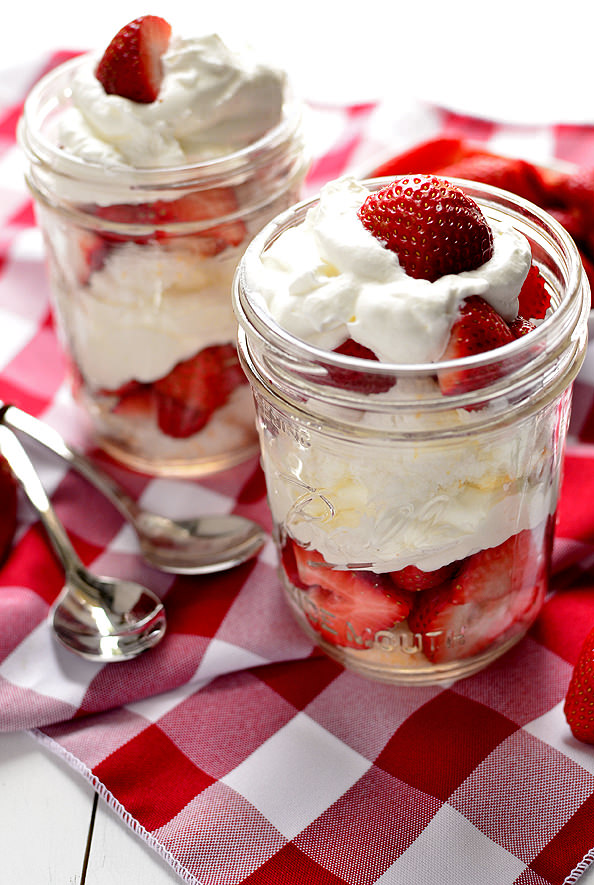 Strawberry Angel Food Cake Jars from Iowa Girl Eats
How perfect would these be for a picnic this summer? Fluffy angel cake and strawberries? Yes, please!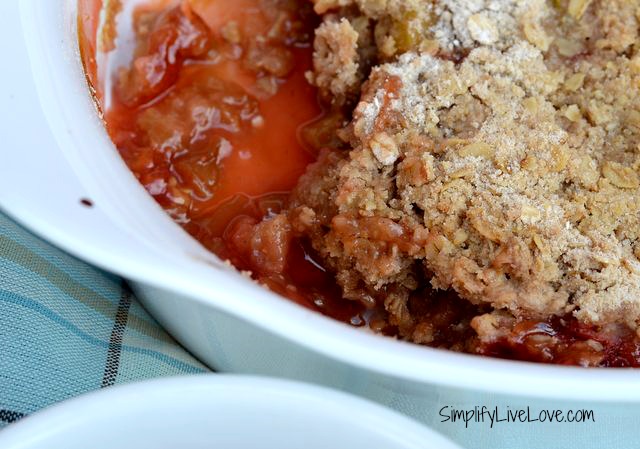 Strawberry Rhubarb Crisp from Simplify Live Love
I had never even seen a rhubarb until I married my Midwest Man and he told me how he loved it. I love learning new recipes with Rhubarb!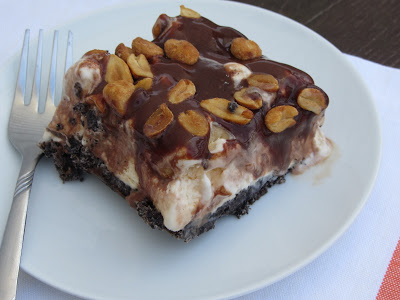 Buster Bar Dessert from Been There Baked That
It's like a hot fudge sundae in a pie.  I'm drooling just thinking about it!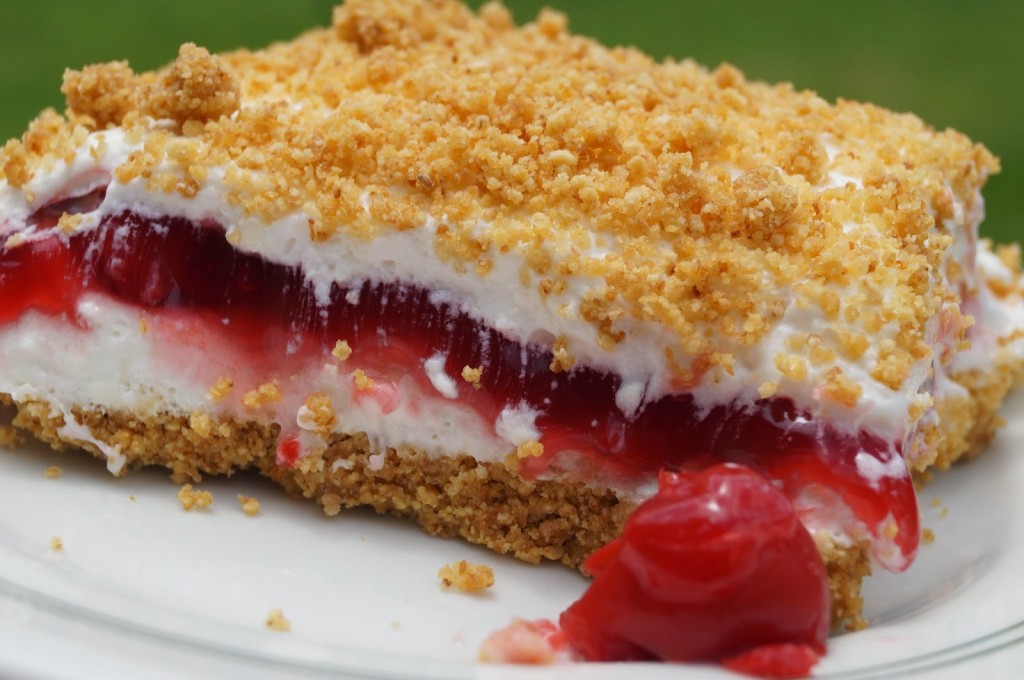 Cherry Torte from In the Kitchen with Jenny
There's something about cherries that just remind me of summer. Maybe it's because their red and I think of the 4th of July.  Either way, this sounds like a sweet and simple dessert for summer!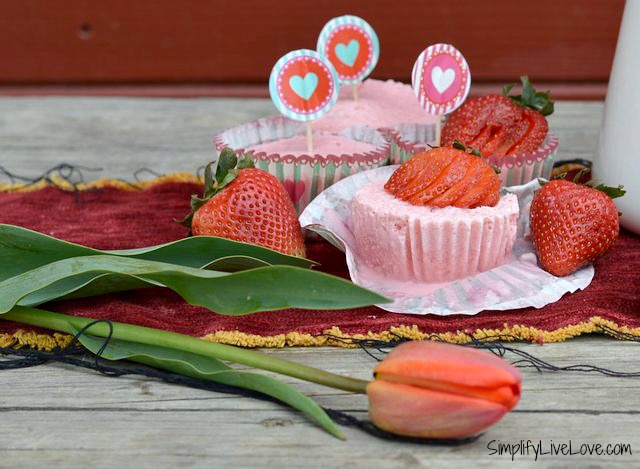 Frozen Strawberry Yogurt Cupcakes from Simplify Live Love
There are so many things about this name I love. Strawberries, Frozen Yogurt, Cupcakes … How can you go wrong?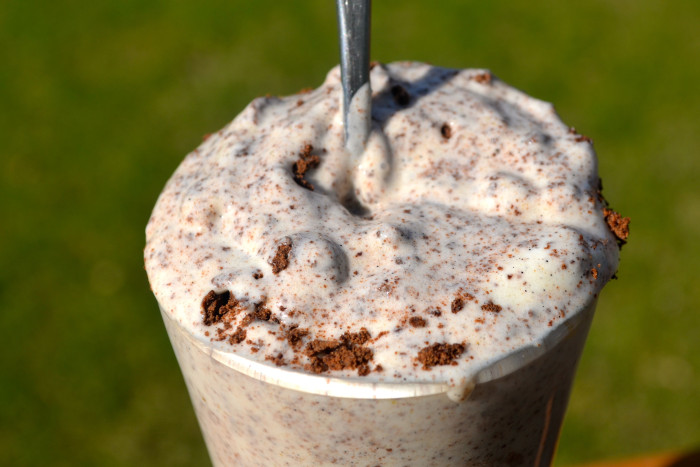 Healthy Oreo Blizzard from Make the Best of Everything
I think I gain weight every time I drive by Dairy Queen.  It is summer though and that definitely calls for Ice Cream. I'm so excited to try this one out!
Strawberry Swirled Cheesecake Shortbread Bars from Ally's Sweet & Savory Eats
There is so much deliciousness in these little bars! This will be what I bring to my next summer party!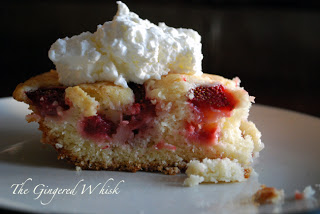 Summer Strawberry Cake from the Gingered Whisk
This is a perfect summer cake to serve up to friends and family.
I guess my only question is, which one will you try first?