What a Doctor Should Be
When you don't feel good you go to a doctor and expect to get help. You expect him or her to listen to you and do what is best for you. Unfortunately I found out when I was a teenager that wasn't always the case.
I went from gynecologist to gynecologist telling them how painful my periods were and I had many ruptured ovarian cysts. I didn't just have painful periods. Every month I was doubled over in pain. Pain that would not go away with two ibuprofen. It didn't even touch it.
I went from doctor to doctor and I was told that all girls have cramps and I must have a low pain tolerance. I've had several kidney stones that hurt and there were months my pain exceeded that.  I knew I didn't have a low pain tolerance.
Others told me it was gas and even asked me if I was constipated. If only it was that easy. That was definitely not the problem.
I've even had them tell me it might just be in my head.  I actually started to believe that one. I mean why else couldn't anyone else figure it out? Then like clock work the pain would be back every month. No matter how hard I tried to ignore the pain I couldn't.  It was excruciating.
I finally did ask one of the gynecologists for something stronger for pain for that time of the month. He all but laughed at me. He told me that no female needs to take pain meds for their cycle. I was probably just low on magnesium.  I actually did buy the magnesium and I really tried it.  It didn't help. at. all.
I gave up.  I figured I was just going to have pain for the rest of my life.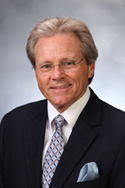 Then I heard several girls from work rave about their gynecologist.  I had a friend who's baby when she was 8 months along and this doctor was the doctor on call when she showed up to the ER. She told me how compassionate and caring he was. This doctor was Dr Thorn.  I made an appointment and finally saw him.
He was so kind and he listened to everything before he even asked me a question.  My husband and I were still trying to get pregnant and he was helping us as infertility is also one of his specialties.  As time went on I expressed more and more my pain and he never once brushed it off.  He kept trying different things. He believed me.
Turns out I wasn't crazy. I have endometriosis. Endometriosis is a concrete like lining that is growing inside of me and it hurts. A LOT.  Dr Thorn found it. He never stopped listening. He never stopped, ever – not until he knew why I had so much pain.
Dr Thorn treats each of his patients like their his only patient when he's with them. He treats them the way one treats family – always looking for what is best for the individual.
And if you say his name in any circle in North Iowa or Southern Minnesota you'll hear things like "Oh I love that man" and "He's the greatest doctor ever". He treats EVERYONE the same – with kindness and compassion.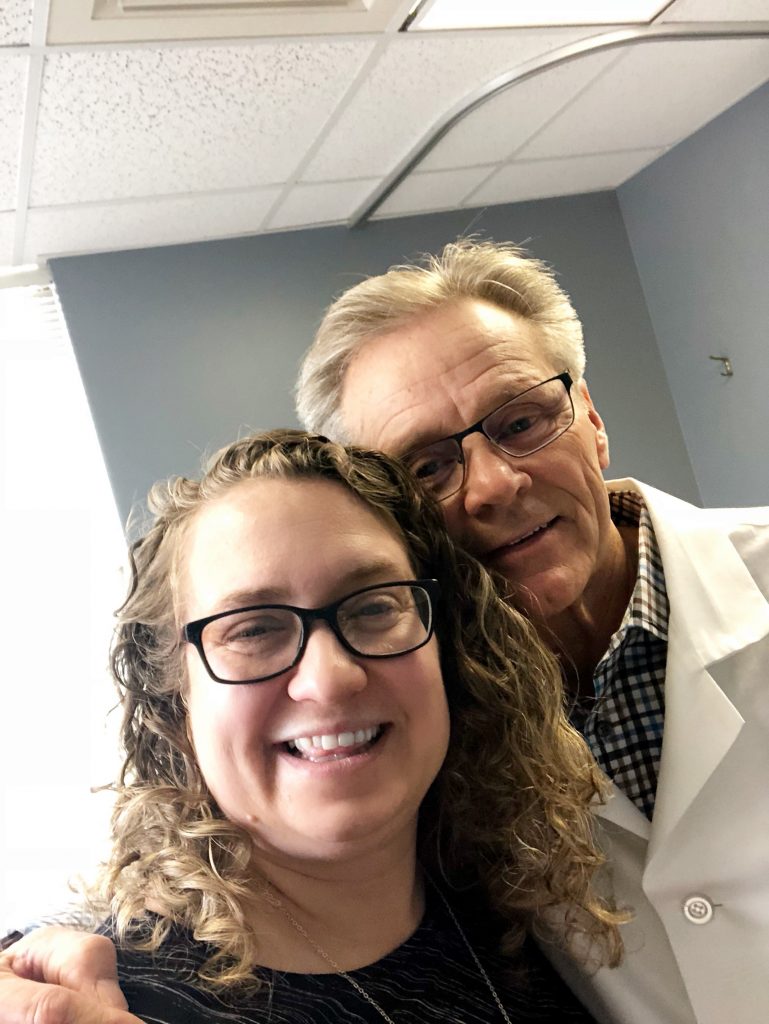 I wish all doctors genuinely listened to their patients.  That they believed them and didn't stop until they found the "why".
Dr Thorn is retiring this month. If more doctors had a fraction of the compassion that Dr Thorn has the medical world would be a better place.
Thank you, Dr Thorn, for listening.