The Trucker's Wife #TruckerTuesday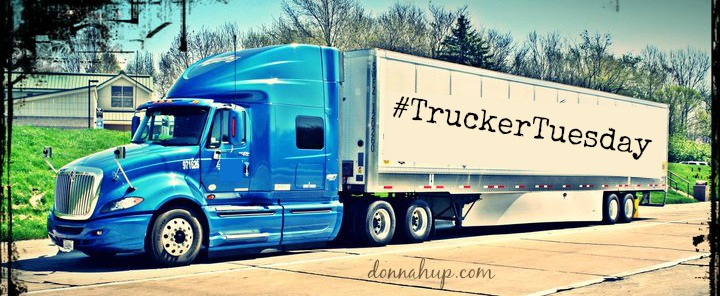 I always talk about the Truck Driver, because I am one and I enjoy it. I've also been the trucker's wife though. We team drove for years, but when my blog got busier I stayed home.  As hard as it is to be a truck driver I think it's even harder to be a trucker's wife.
My husband got one day of home time per week so basically that meant he was out for 3 weeks, home for 3 days.  That's a LONG time to be with out your spouse.  That means you're the husband and the wife, the mom and the dad, and the everything to everyone in your household.
I really don't like cutting the grass, shoveling the driveway, and taking out the trash. I am so thankful that my husband enjoys doing all that. Well maybe he just enjoys doing it for me.  The point is it's nice to have someone to split the house hold work with, to do life with.
He was away for 3 weeks! That's a long time to be away from the person you love.  Sure, I spoke to him every day and we even face timed but that's not the same as being with them.
Plus, there's also the fact that they're on the road all the time. I worried about him, naturally.
It totally takes a strong woman to be a trucker's wife.
Are you a trucker's wife? Do you know any trucker's wives?