The Great American Popcorn Co. in Galena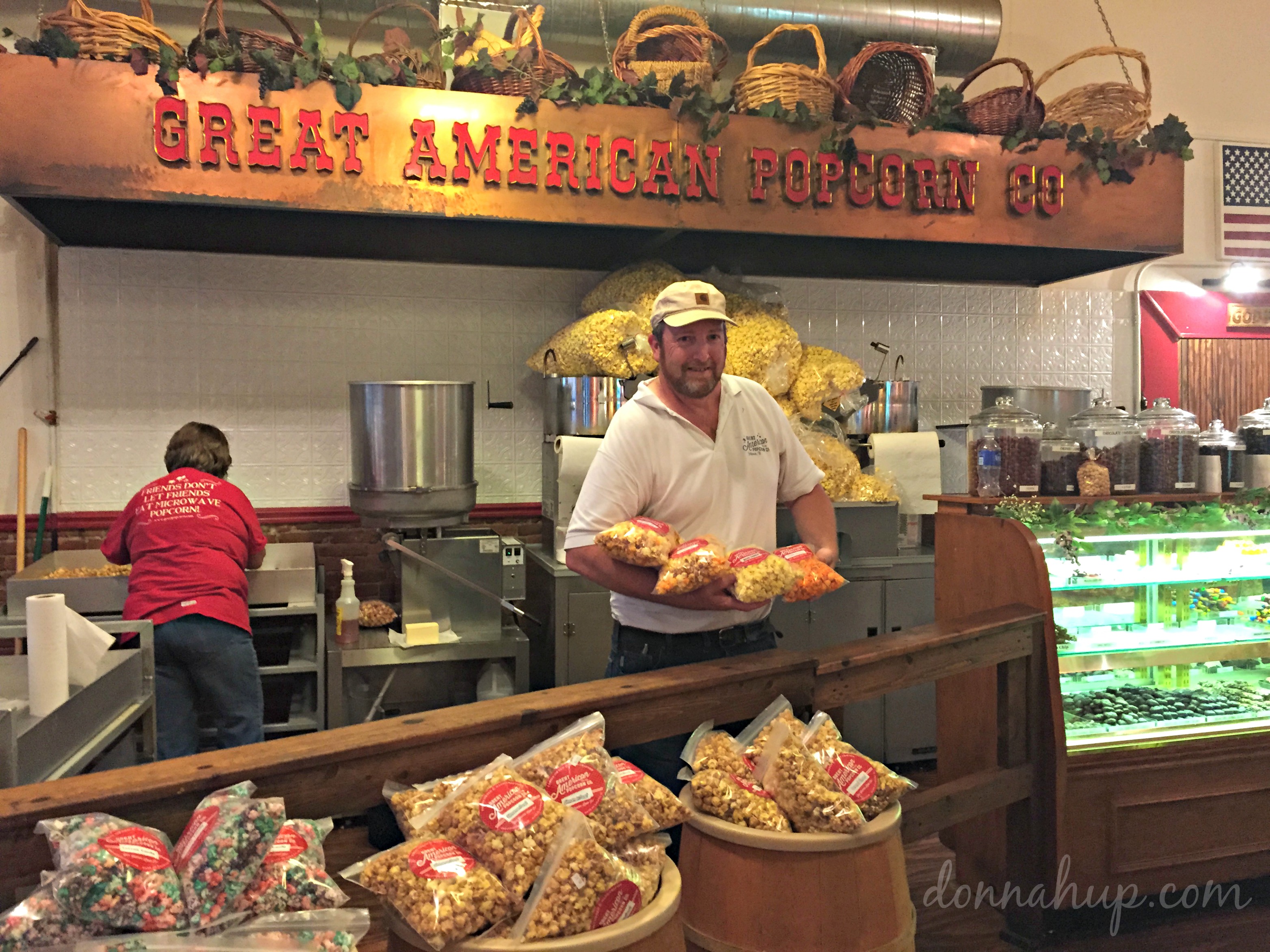 I may or may not have a slight obsession with popcorn. Oh, who am I kidding. I love popcorn! When Sara Travels and I were in Galena this past summer we had to make a stop into the Great American Popcorn Co.
Walk into The Great American Popcorn Company in historic Galena, Illinois and you will always be greeted with a friendly smile and a fresh, warm sample of our famous Old Fashioned Caramel Corn. More than likely you will be welcomed by the loud and friendly owner himself, Dave Lewis, who started Great American Popcorn Company with his wife, Cathie, in 1994. After two kids and nearly 22 years of a successful business, Dave and Cathie never grow tired of seeing their fun business grow and are looking forward to keeping it in the family by one day passing it along to their children, Victoria Lewis (Manager) and Zach Lewis.

With well over 350 flavors created over the years and an average of 50 different flavors in store daily, you are sure to find your favorite! When you are given an abundance of options between Cheezy Caramel, French Vanilla, Spicy Italian, Kitchen Sink, Bacon & Cheddar and much MUCH more, how could you not leave with a unique gourmet treat?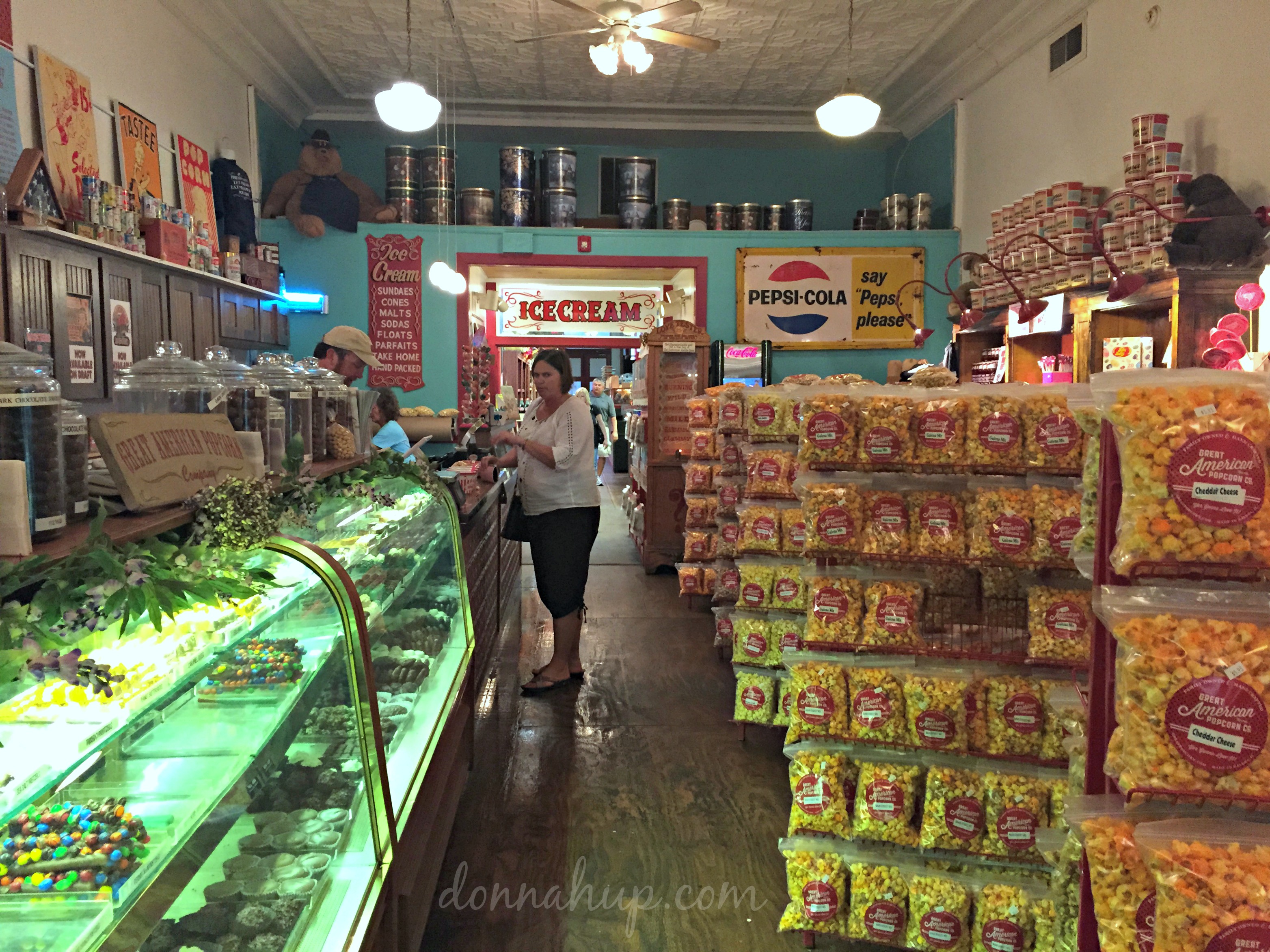 They had aisles upon aisles of numerous popcorn flavors to choose from.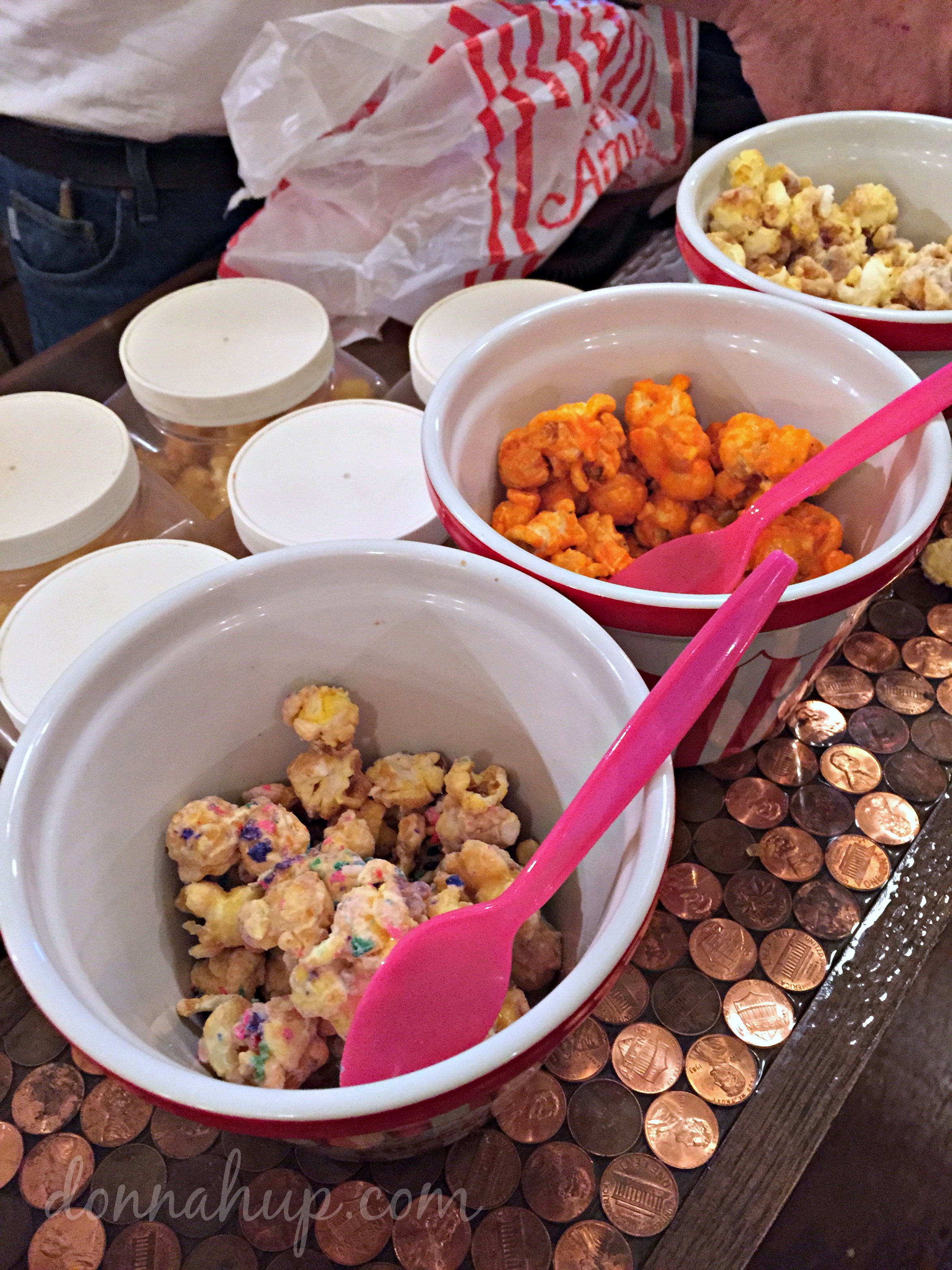 You could even sample some of the numerous flavors such as birthday cake, the Galena Mix, and more! My favorite is the Galena Mix which is a combination of cheddar and caramel. It's seriously addictive.
They also sell fudge and other confectionary delights.  You can even order online!
Have you had flavored popcorns?
What's your favorite flavor?
Connect with them: