Gluten Free Power Crunch Cookies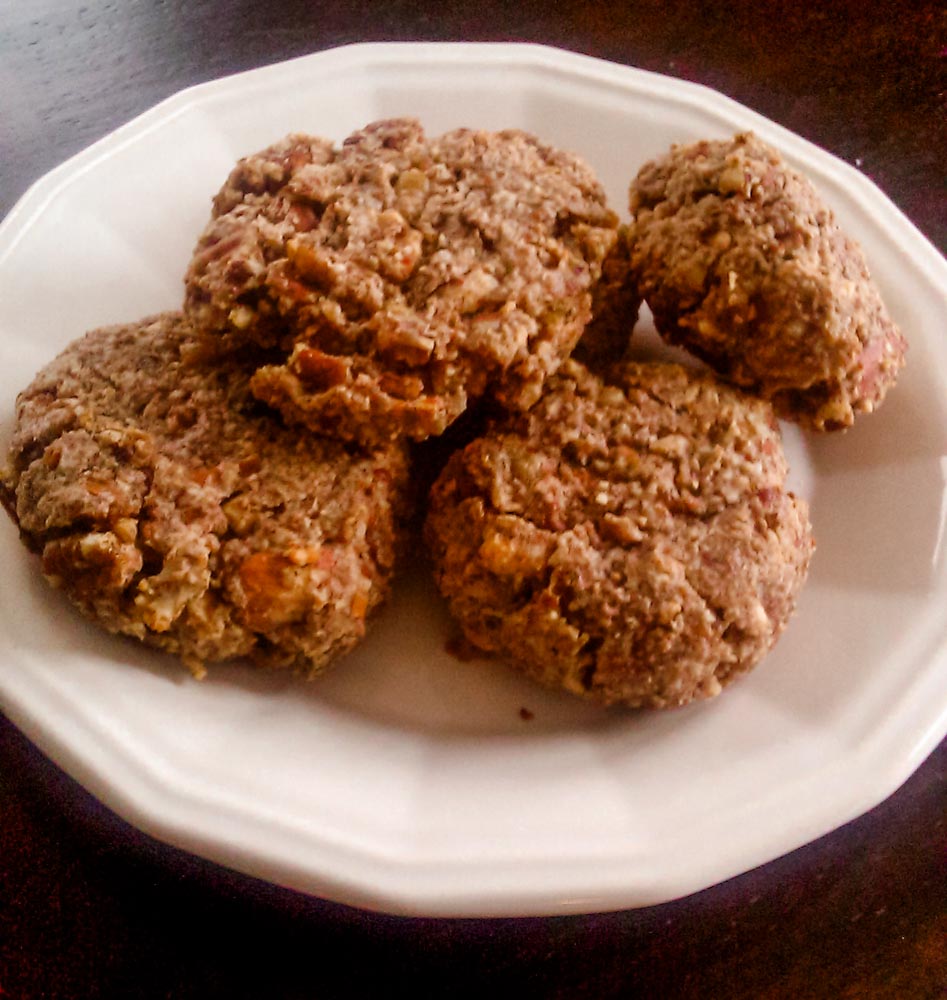 Gluten Free Power Crunch Cookies
1 cup of chopped pecans
1/2 cup chopped walnuts
1/2 cup chopped almonds
5 dates, finely chopped
2 egg whites
1 tablespoon of cinnamon
Coconut oil or ghee
Directions:
1. preheat your oven to 350F
2. In a large mixing bowl, add nuts and finly chopped dates
3. In a seperate bowl, drop in the egg whites, add the cinnamon, and bet with a fork until the cinnamon is blended with the egg whites
4. Pour the egg whites over the nuts and dates and mix till everything sticks together.
5. Using your hands , create balls of the nut and egg white mixture (about the size of golf balls ), and place onto a baking sheet greased with coconut oil
6.Still using your hands, compact each cookie so that they hold together in the oven.
7. Bake for 13-15 minutes
Thank you to Robin's Sweet Confessions for the recipe.
Follow Donna Hup 's board Found on donnahup.com on Pinterest.
Gluten Free Power Cookies
Recipe Type
:
Snack/Dessert
Author:
Prep time:
Cook time:
Total time:
Instructions
preheat your oven to 350F
In a large mixing bowl, add nuts and finly chopped dates
In a seperate bowl, drop in the egg whites, add the cinnamon, and bet with a fork until the cinnamon is blended with the egg whites
Pour the egg whites over the nuts and dates and mix till everything sticks together.
Using your hands , create balls of the nut and egg white mixture (about the size of golf balls ), and place onto a baking sheet greased with coconut oil
Still using your hands, compact each cookie so that they hold together in the oven.
Bake for 13-15 minutes