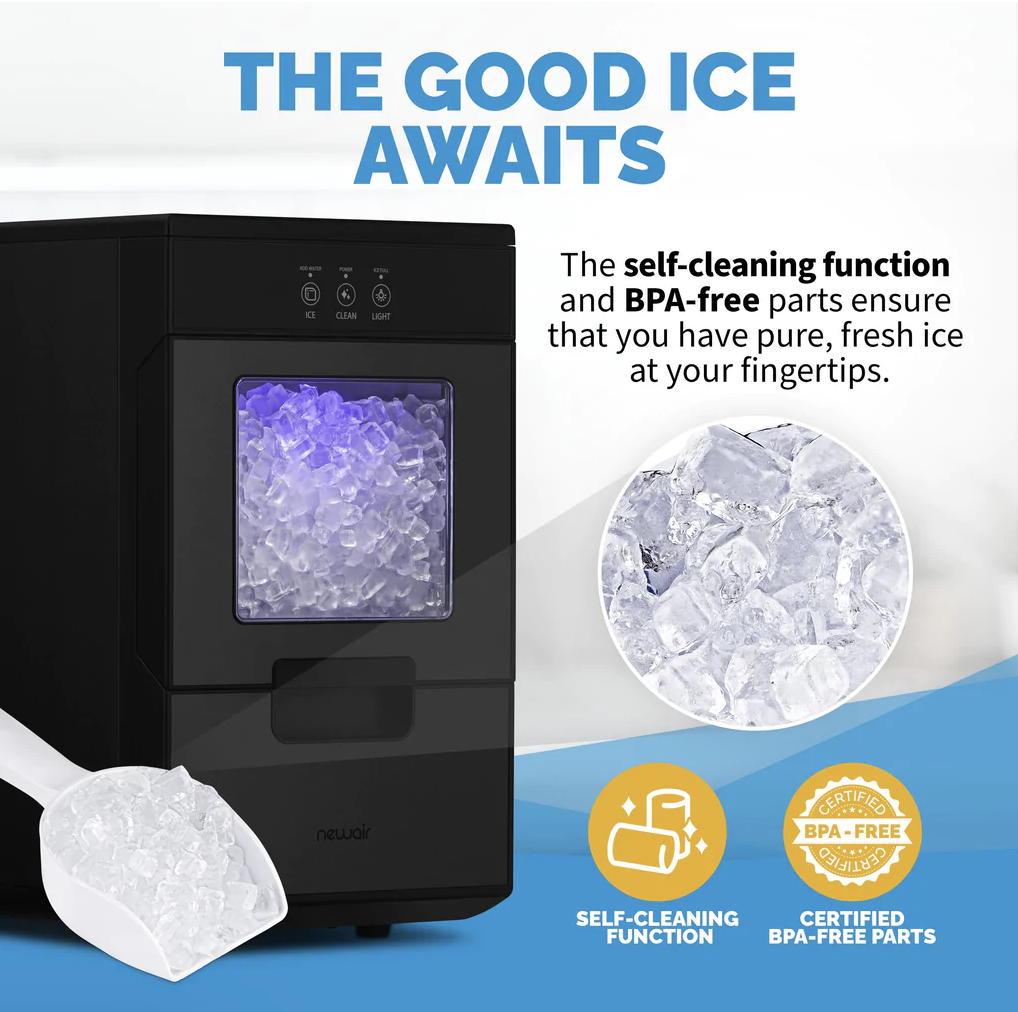 Newair 44lb. Nugget Countertop Ice Maker with Self-Cleaning Function, Refillable Water Tank, Perfect for Kitchens, Offices, Home Coffee Bars, and More
When is an ice maker more than just an appliance? When it provides an endless supply of the perfectly chewable ice that you thought you could only find at Sonic and Chick-fil-A! The Newair Countertop Nugget Ice Maker makes a non-stop supply of the good ice that you crave: clean, pure, and perfectly shaped for crunching on when your drink is gone. Enjoy the convenience of nugget ice in your own home with this feature-packed ice maker that puts an end to refilling ice cube trays for good.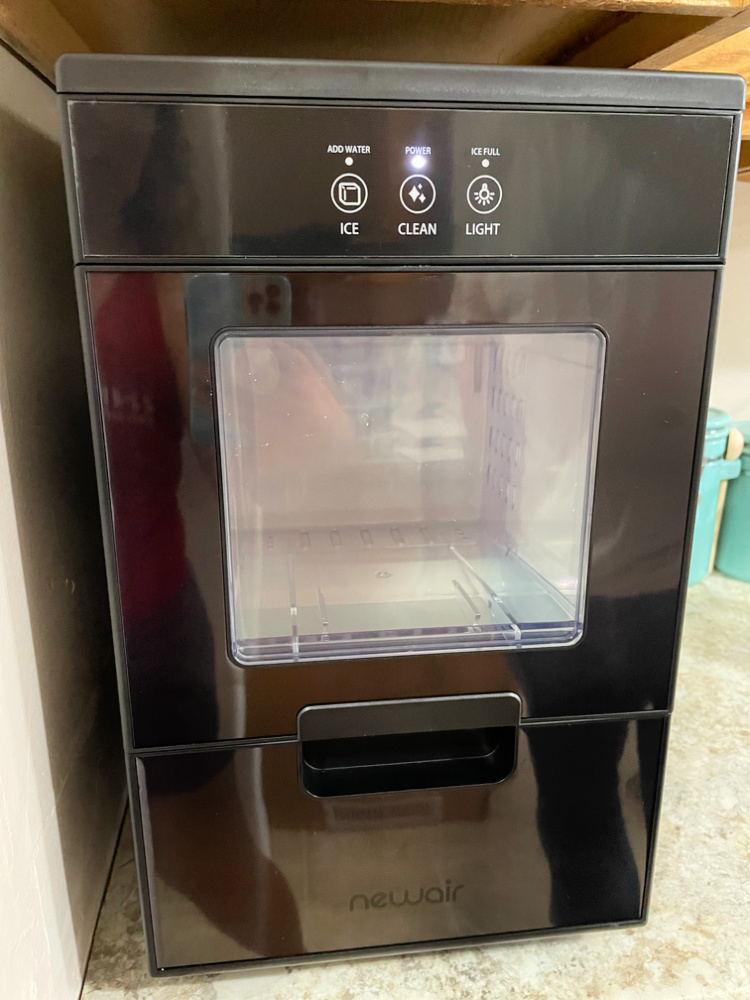 I love grabbing an ice cold water when I'm thirsty. It's so refreshing. And my absolute favorite ice is the nugget ice. I know it sounds silly, it's just ice, but nugget ice really is the best. I use ice all the time in my water and if I make my tea too hot.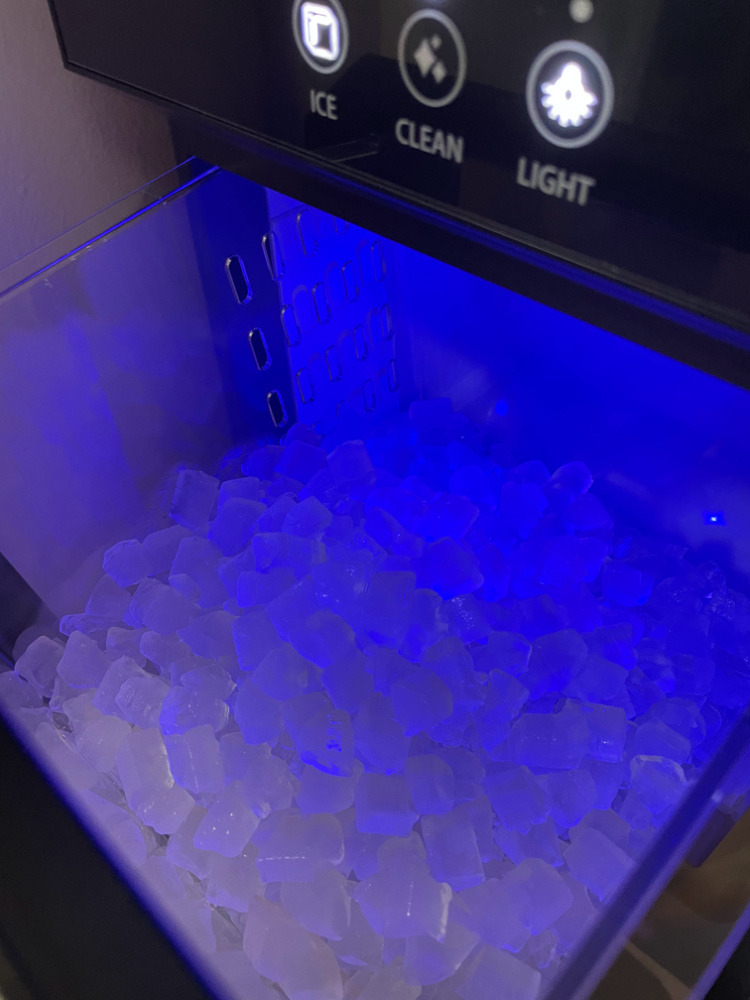 I was really excited to receive the Newair 44lb. Nugget Countertop Ice Maker. It's so compact it just sits on the counter. And the best part? It makes chewable nugget ice!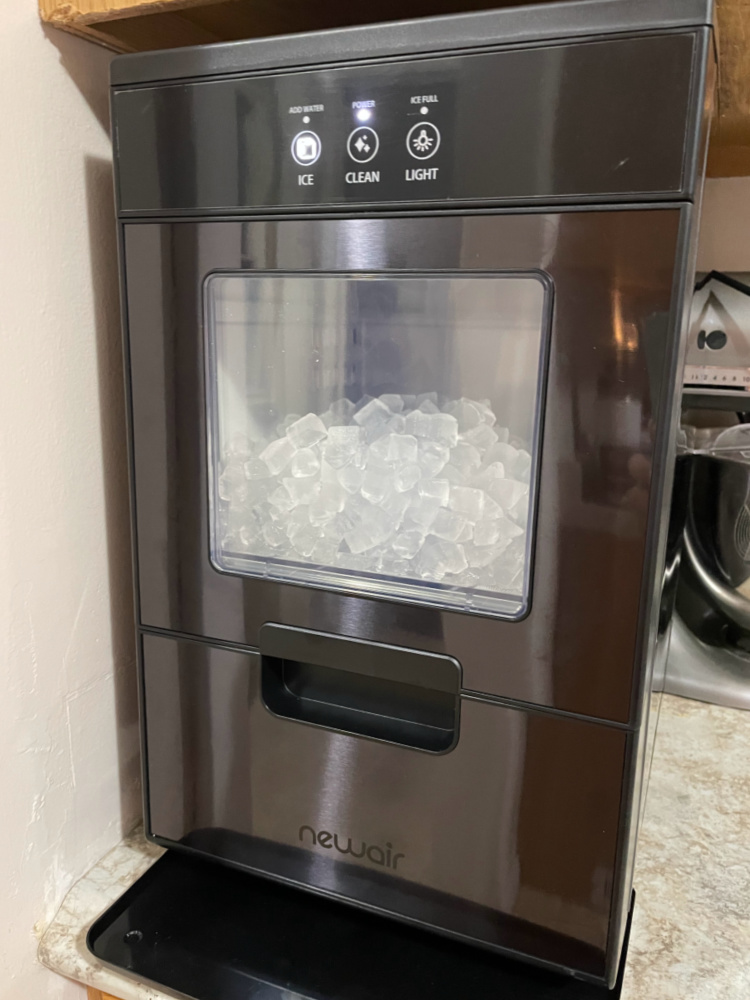 It is so easy to use. You just pour water below the ice tray and fill it up to the fill line. Then you simply press the "ice" button. It makes ice pretty fast. The ice you do not use will melt if you turn off the ice making feature and just leave it on the counter. I can turn the ice on in the morning before my shower and have ice for my protein shake about 30 minutes later.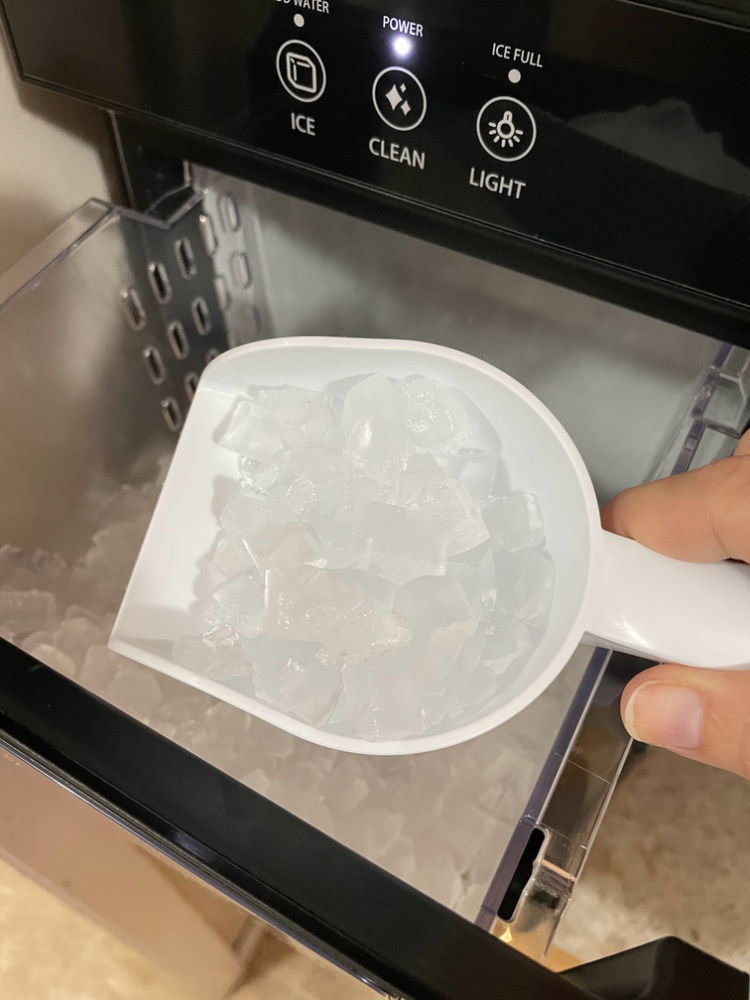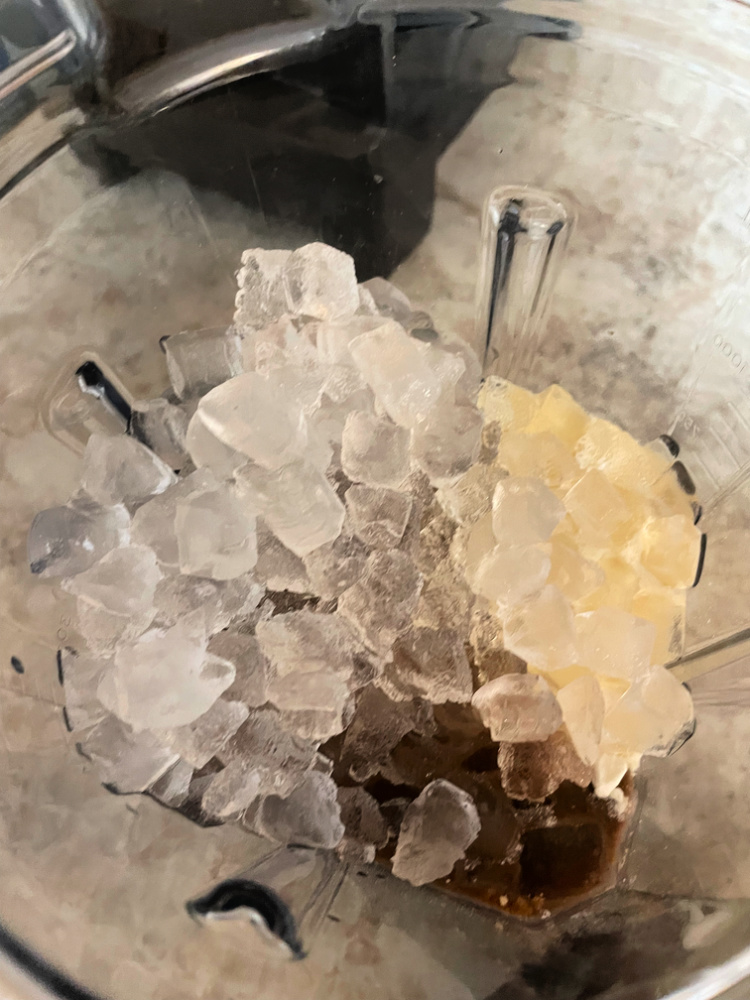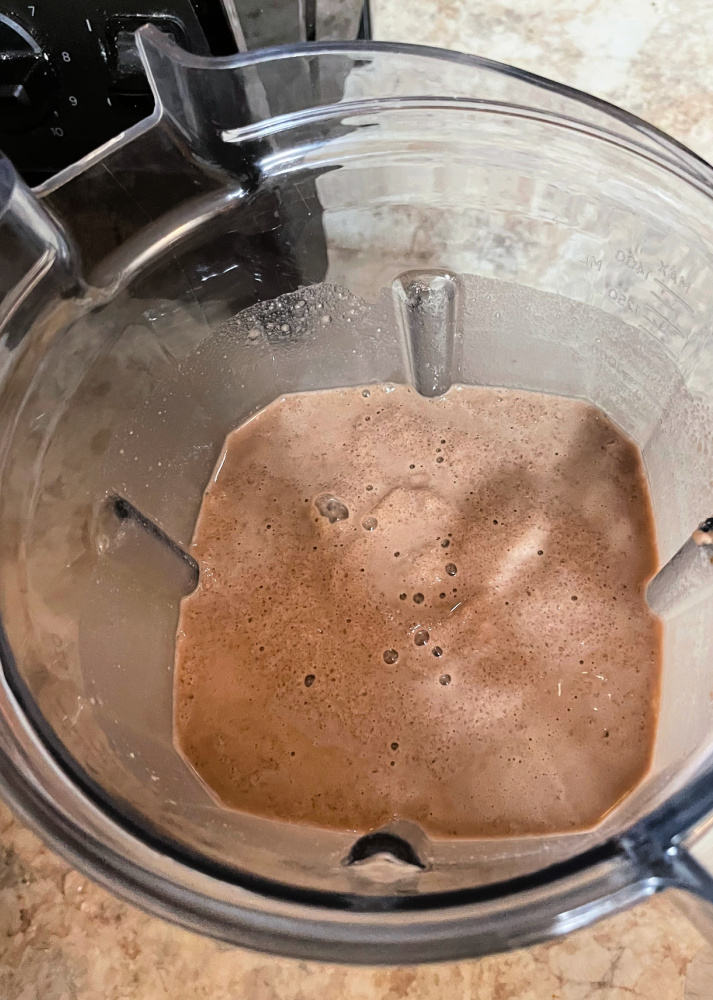 Large capacity ice maker churns out up to 44 pounds of nugget ice daily.
LED-lit viewing window provides upscale, attention-grabbing design.
Compact but spacious ice machine fits perfectly on kitchen countertops.
Self-cleaning function makes for fresh-tasting ice every time.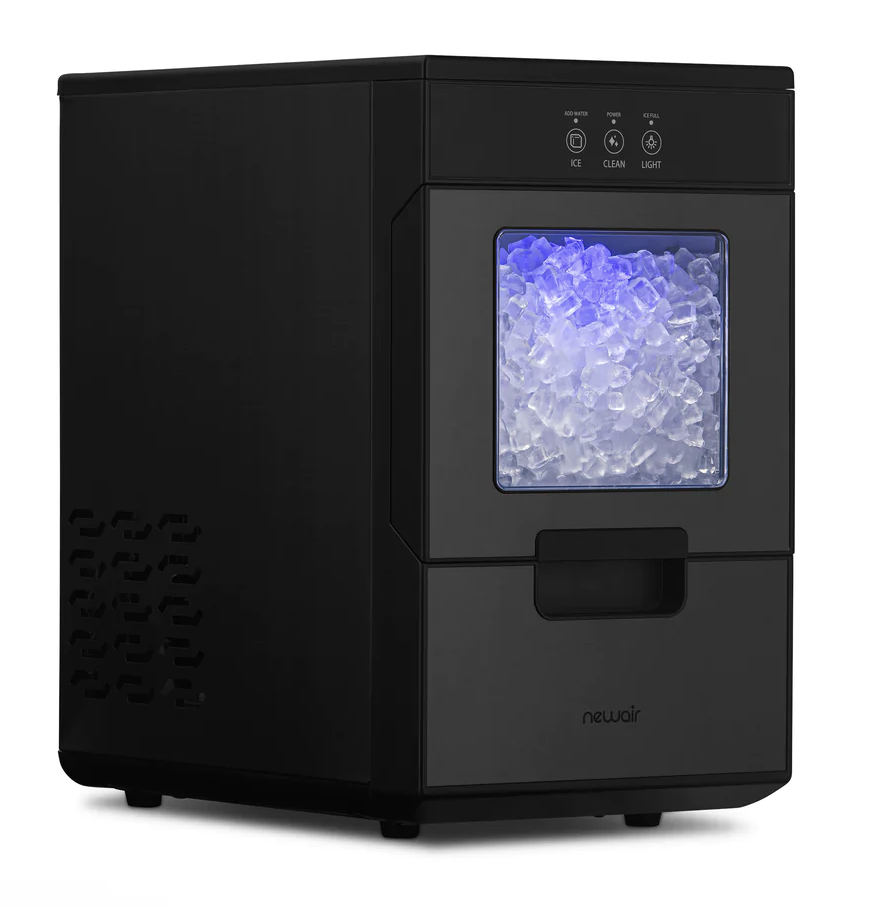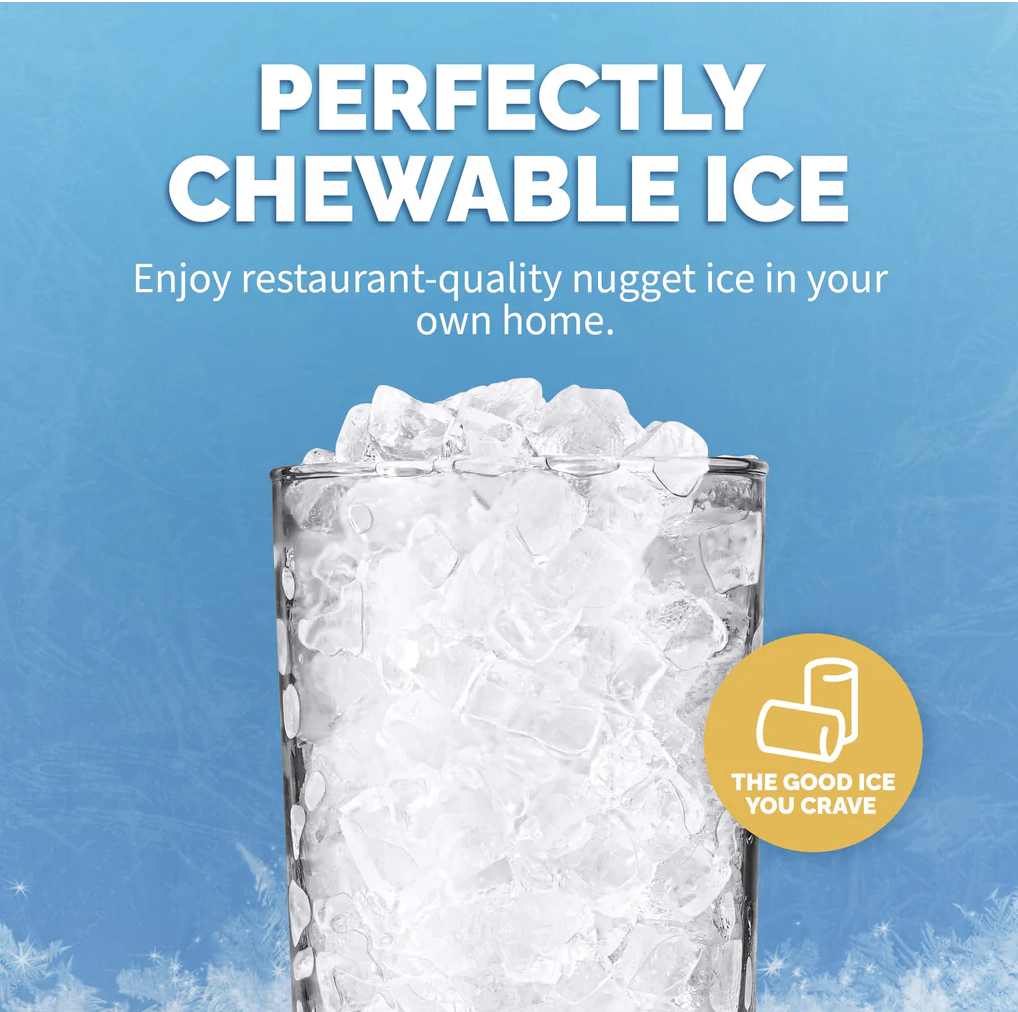 This is the perfect gift for the Holiday Season or for yourself! You can even save 10% by using the code DONNAICE10 when you check out here.