Life Simplified #TruckerTuesday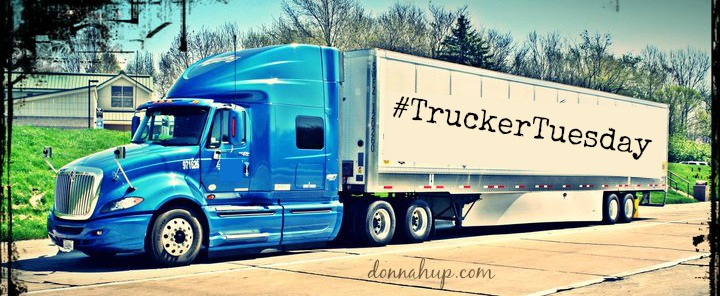 I am very thankful for the house we live in and our two crazy cats.  I love that we have a guest room for family and friends to visit and an art room where I can create.  I do however miss a "simpler life."  I'm referring to when my husband and I used to drive full time cross country.
When we decided to drive a semi truck full time we sold most everything we had (furniture, etc) and put our keepsakes in storage. We moved into our truck full time.  A lot of people have asked how we could live in a truck. I never realized how much room there was until I was in my first semi truck so I thought it might be fun to show you.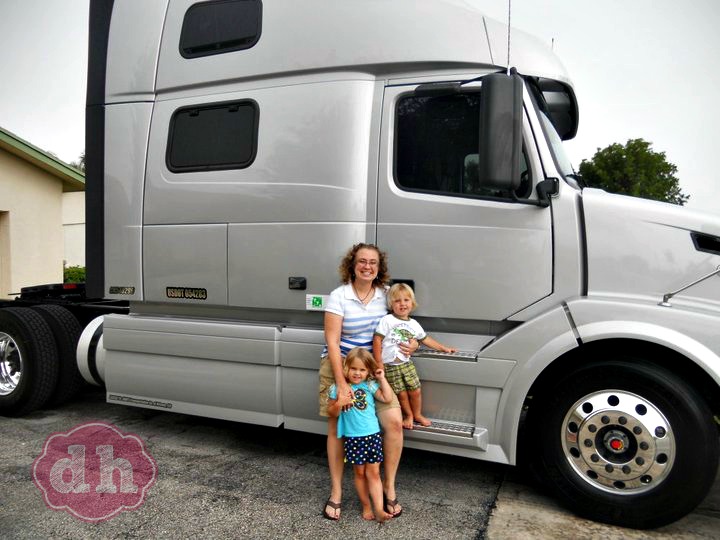 We took these pics when we visited my family in Fort Lauderdale, FL.  These are two of our nephews and nieces hanging out and checking out the semi.  This semi has a sleeper berth (the part behind the drivers seat) as opposed to a day cab that only has the front seats.  Those are usually local routes and the drivers go home after their day of driving.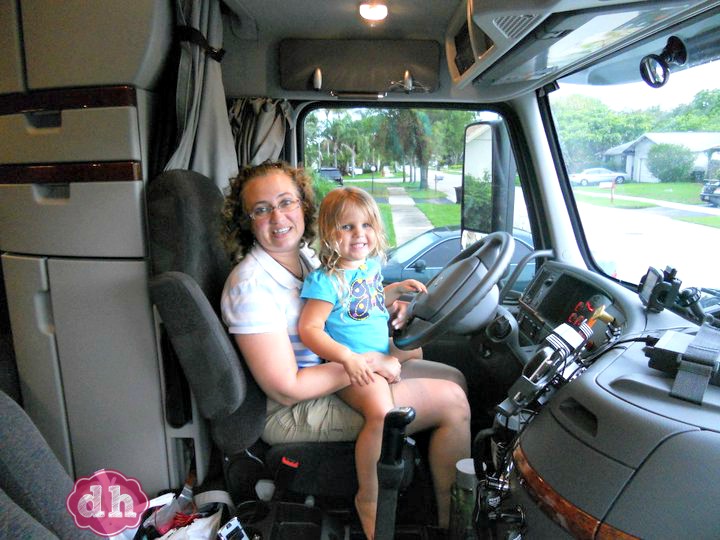 The picture above is my niece sitting on my lap. You can see we have really nice chairs and lots of room.  Behind me is our wardrobe.  We hung some clothes on the bottom and there is a pantry above it. We also had a wardrobe across from this one behind the passengers seat as well as a mini fridge for our food.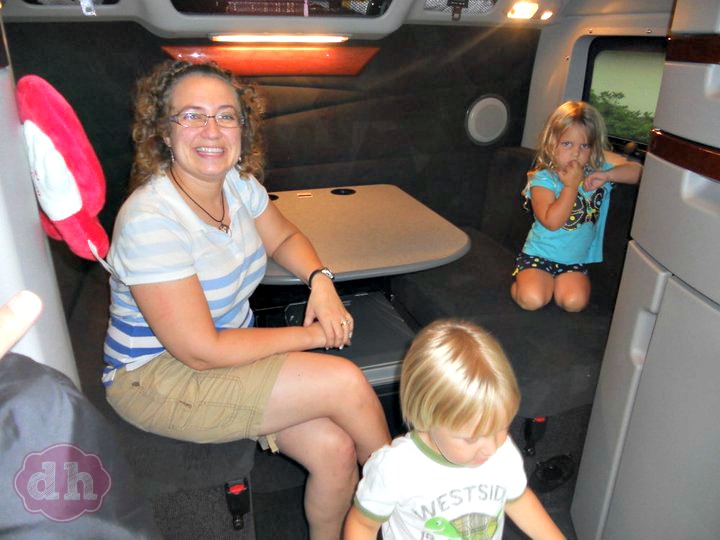 This is the area behind the seats. We had a table that could seat 4.  We ate our meals here and could work on our computers while the other was driving. The table also folds down and it becomes a bed where we slept.  There was a second bunk above this that we could store stuff on.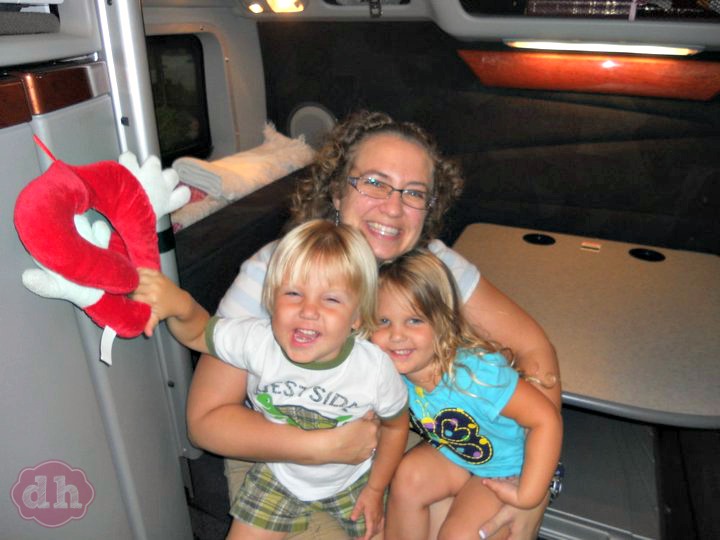 I loved the big windows on each side of the table. It was nice to be able to watch the scenery go by while I was on my computer or reading a book.
We had everything we needed in our truck.  Sure, we didn't have a bathroom, but we were able to stop at rest areas and truck stops (which is where we showered) and it was a simple and full life.
I really do love being a home now and having our cats, but a simple life is fun too. I love that I've been able to experience both.
Have you ever been inside a semi?  If not, what do you think?