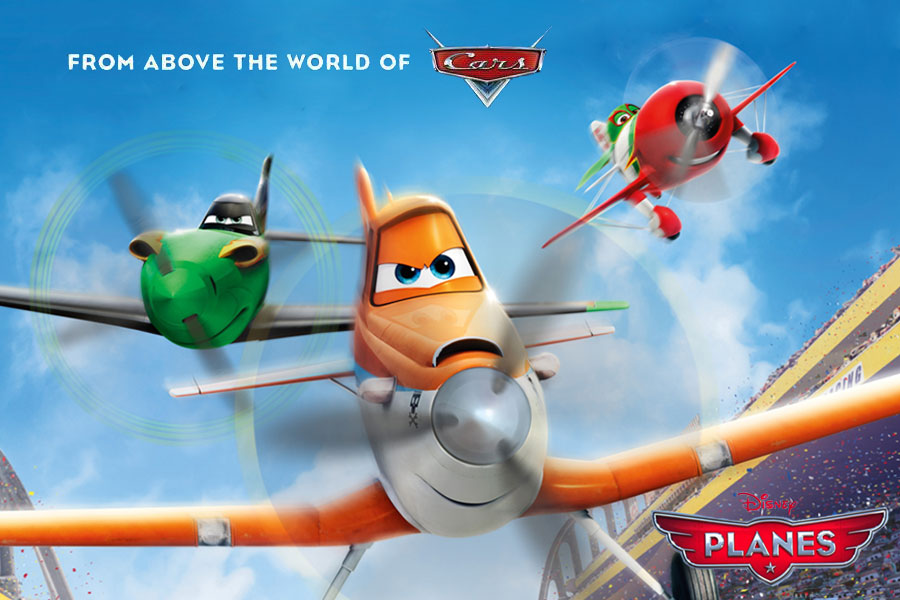 Have you seen the movie Planes yet?  It's so cute! I had the opportunity to sit down with Planes Director, Klay Hall, and Producer, Traci Balthazor-Flynn.  It was really great to get a behind the scenes look at how Planes came to be.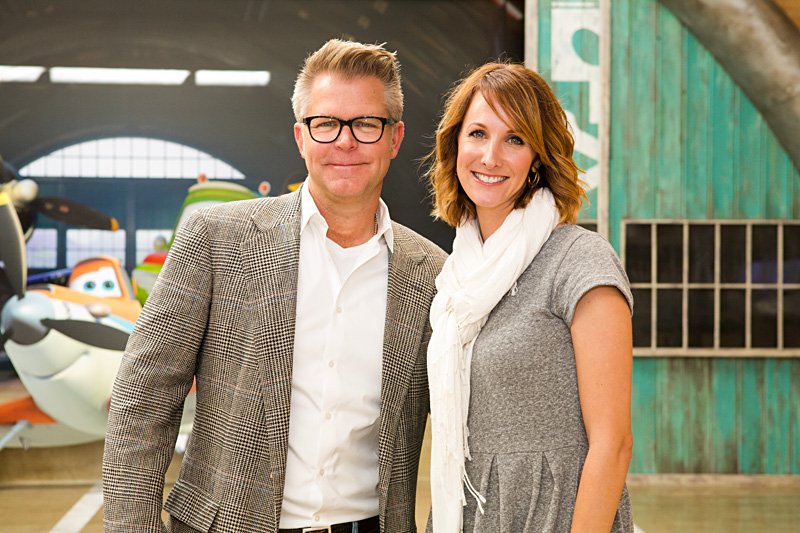 I was able to interview them with 24 other bloggers. Our questions are in Blue and their answers are in Red (KH = Klay Hall and TB = Traci Balthazor-Flynn)
We learned that the character, Skipper, was based on Klay Hall's father and the plane he flew.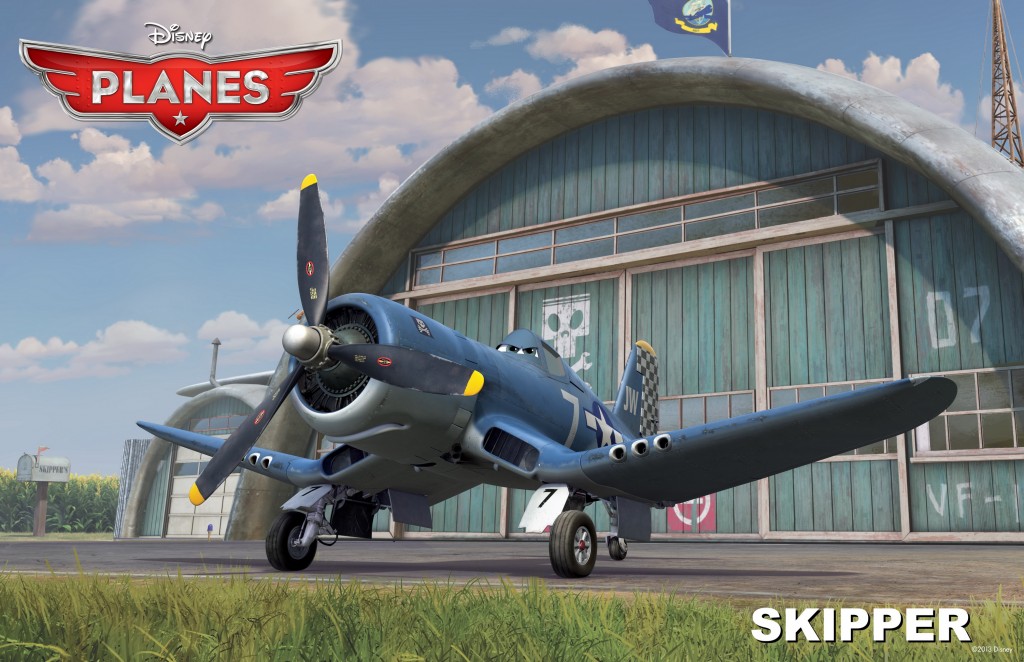 How did you keep track of your father's plane?
KH: Well, it's not the exact; it's the same type of airplane.  It was the same type of aircraft.
What brought you onto the project, originally?
KH: Great question.  The origin, how it all began.  First of all, it was about four and half years ago, we've worked on this for four and a half years.  We're just gonna finish up here, I think in three more weeks.  So,  I had just finished my previous movie,  with John Lasseter, and I was in that phase of what are we gonna do next?  And him and I had become pretty good friends about, several different things.
But we found out that we a had a common passion about all things sort of mechanical.  Trains was a big one, planes, cars, all that kind of stuff, you know.  So I was kicking around ideas and originally  I started thinking about a steam engine, really sort of a transcontinental railroad story.  But it wasn't anywhere from the world of cars.  It actually was gonna deal with, like, humans and animals and all that kinds of stuff, and I was gonna tell this tale, this story of the railroad.
He's very excited, you know, we're both history buffs as well, and it was really coming along and it was  shaping up so to speak, as far as stories go, but then out of the blue one day- he likes to tell the story and it's true, he was flying down  in the jet from Pixar to Disney Studios, and an epiphany hit him on the way down.  And he landed and he literally called me up, and he's like, Klay, I know you're working on the trains thing, and that's cool and all that, but what do you think about doing one about Planes and making it from a world of cars?
And I was like, wow, totally.  True story.  If there's one thing I love more than trains, it's planes.  Now, he was over here at my aviation, you know, passion and my background.  His dad had also served in the Navy, so we had talked about the Navy, and that's sort of how it got started.  He's like, all right, well, let's start exploring the idea …..  Let's go out in this world now.  Because he had always looked at the cars universe as just this magnificent, huge nothing.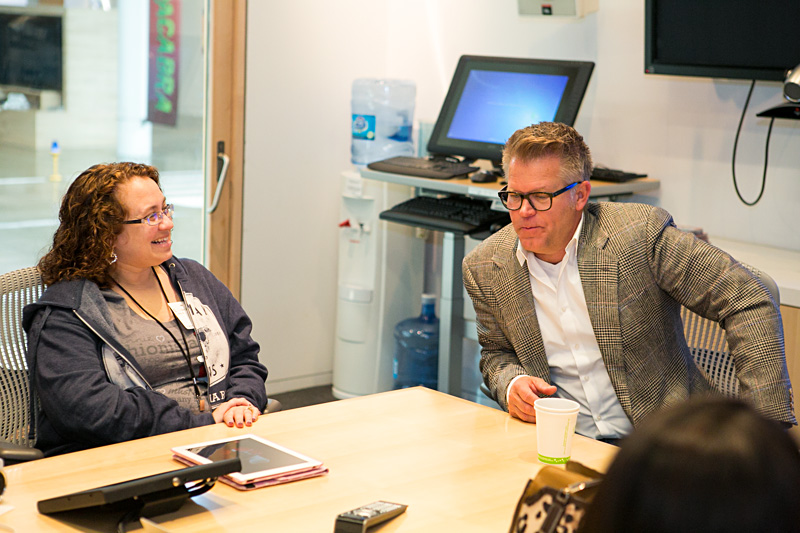 Do you think you will take the locomotive train further after you're done with all of this?
KH: I hope to.
The next one?
KH: Uh, yeah, I'm not sure if it'll be exactly the next one, but I definitely…
After the next Planes?
KH: Yeah, I mean, you never know.  I would love to tell the story sometime.  Yeah, I love, I love steam trains.
Will it be in the same world?
KH: I think so. 
Are you guys part of Planes 2, as well?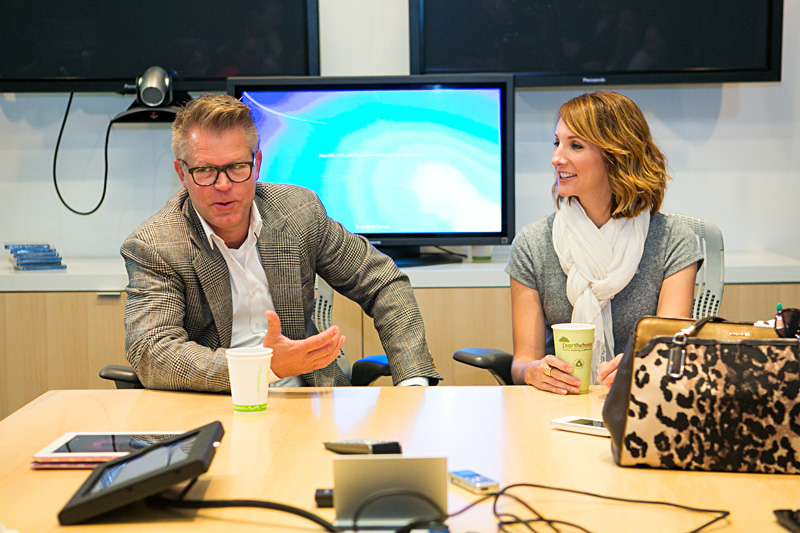 KH: No, you know, the way it works, …… I'm part of what they call the story trust- they trust the directors, and we all weigh in on it and get feedback on it, and I'm pulled in a little bit more on it because it's coming off the heels of this one.  So a lot of experiences that we've learned and things that I've learned, I can help inform those guys with heads up kinda stuff, so I'm involved just that way
How does that feel? 
KH: God bless you.  Oh boy, four and a half years, that is a long time but, uh, I'm ready for some new stuff.
How many people total worked on the Planes project?
TB: We were probably up to six hundred total, when you think about everybody who touched the film.
KH: Four and a half, four and half years; six hundred folks.
TB: There's a lot of people that probably don't even get a credit in the film that helped, like the wonderful teams today helping shuffle you guys around the studio.  It's pretty wide. 
What's the next project? 
TB: If we knew, we'd be able to tell you.
Because that's in a few weeks, right?
TB: Well, no, we, we start development which is developing ideas. 
That's what happens next, that you guys sit down and start collaborating on ideas?
KH: John Lasseter's a big component of that and so we'll sit down with John, Traci, and myself, and then several other creative folks.  Getting ideas of what we would like to do, you know, things like that.
I didn't know that's how it works.
TB: Here, that's how it works.
KH: Working with John and Disney Pixar, that's how it works.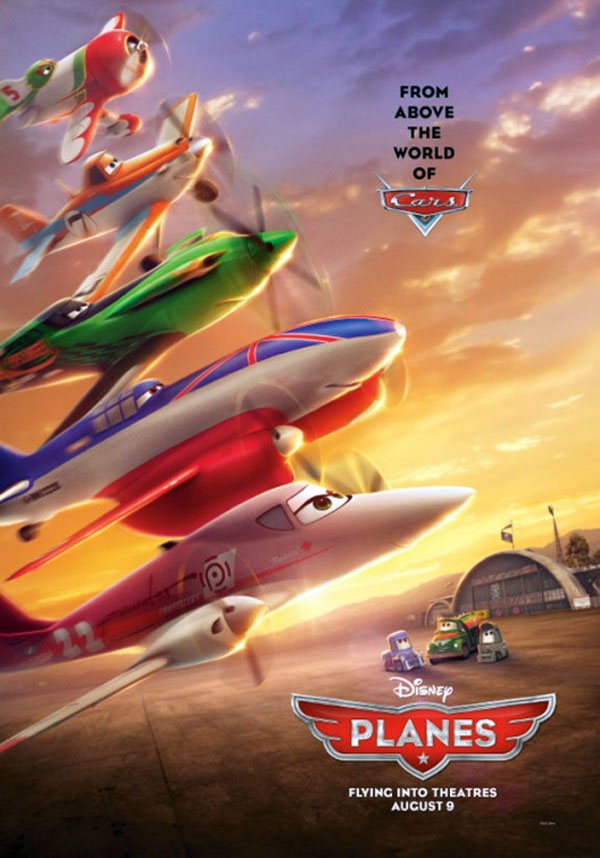 Are there any characters in Plans that have their own spinoff?
KH: Things that they've discussed that's not in the works just yet, but there are several different characters that are popping that I could see that happening.  I'm not sure.  That's the honest answer. 
Is your office like John's office?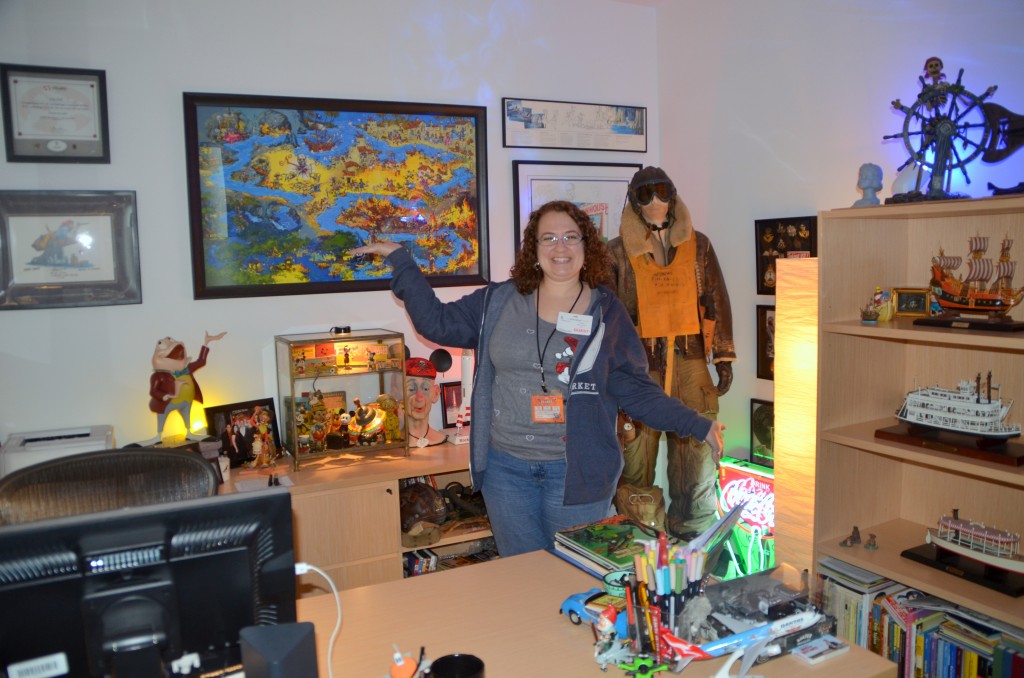 KH: Yeah, I could take you by it.  It's much smaller than John's office. 
How many different research trips did you do?
KH: We got to go on quite a few.  You know, we got to almost- most of the locations in America.  You know, we're very fortunate.  We started in the mid-west which is where we found Propwash Junction and several iconic sort of destinations of the, of the United States that are from that first original trip.  Then we went out to New York and spent time in New York City and saw JFK, all that kind of stuff. 
And then we headed over to Germany ….. So we were over there for a couple days in Bulgaria which was really nice.  Then we headed over to India and we were at the Taj Mahal at sunrise and sunset, so we got to see that which was pretty incredible.  You know, that's part of  John Lasseter's mantra- it's like, you know, boots on the ground to get there and experience the cultures and ethnicities and the colors and the sights and the sounds to hopefully bring that back and pull it into the movie and make it feel  that you just didn't make it up or found it on the internet.
And I think that really rings true especially, like, in the Taj Mahal sequence.  That really stands out to me as far as really how it was.
TB:   And I think another one that you'll see in the bonus content on the DVDs, there's a small piece that incorporates the October Fest.
We of course had to grab a group picture with both of them.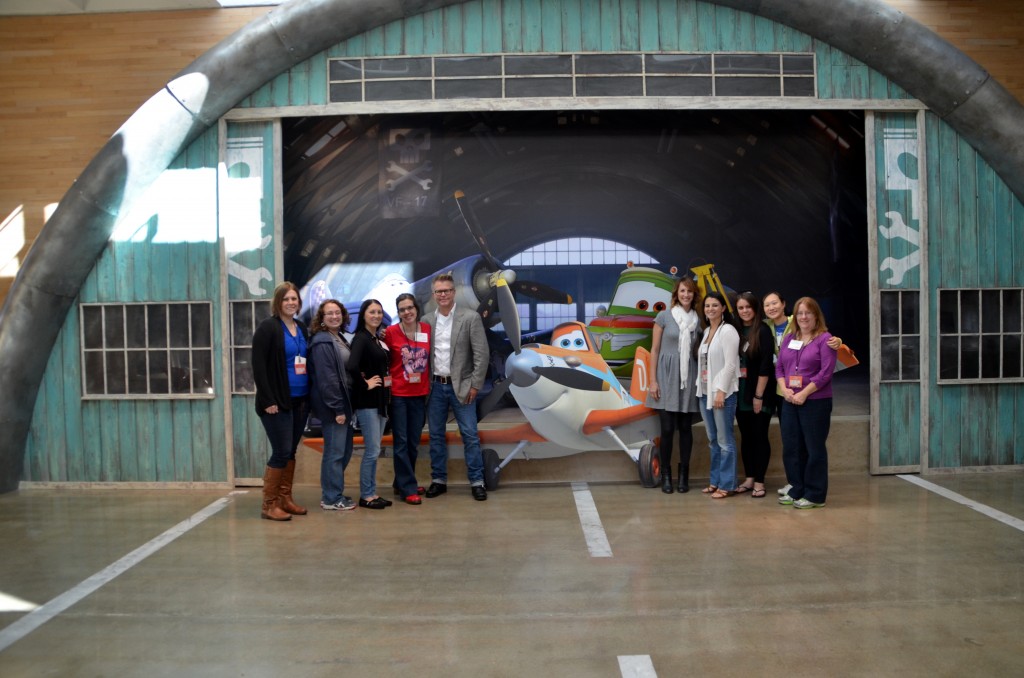 Check out one of the bonuses on the DVD with Klay Hall and his two sons.
Planes releases on Blu-ray Combo Pack on November 19th!
Disney's Planes Salutes National Aviation History Month