Impossible Burger at Wahlburgers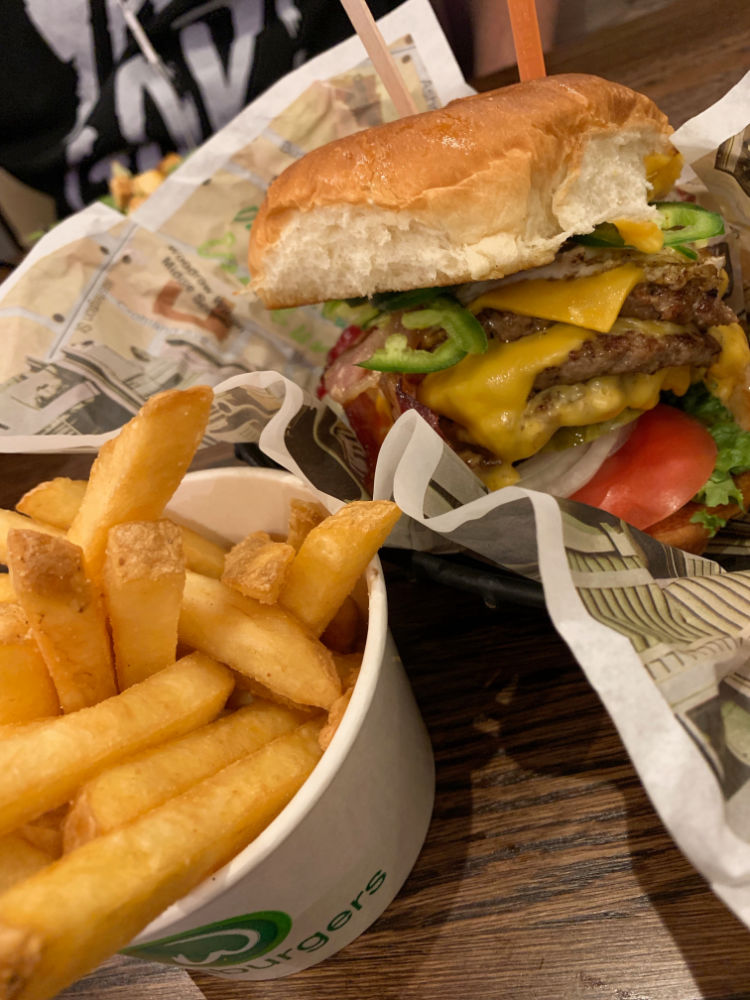 If you've followed along on my blog you know I battle endometriosis. Part of my journey includes a nutritionist and some lifestyle changes. I do not eat meat or dairy. I actually feel so much better, but sometimes I just want a burger.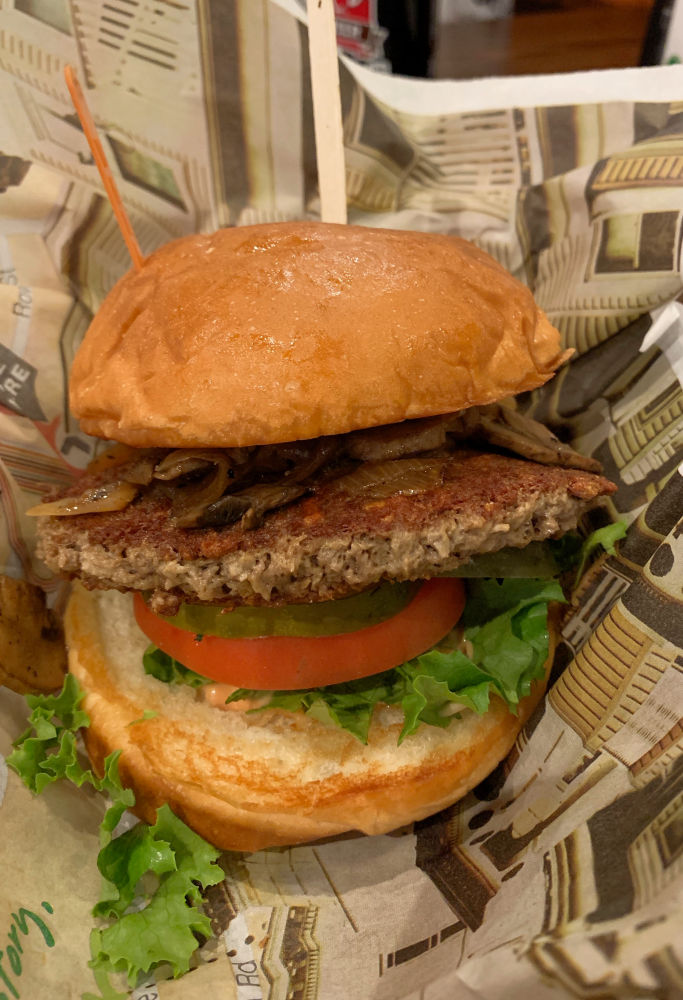 My husband and I decided to head to Wahlburgers in the Mall of America for dinner one night. I had heard so many good things about the Impossible Burgers and they had one!
What's an Impossible Burger? It's an amazing plant burger that tastes just like meat! It was seriously so good. You can see if any restaurants near you serve them here.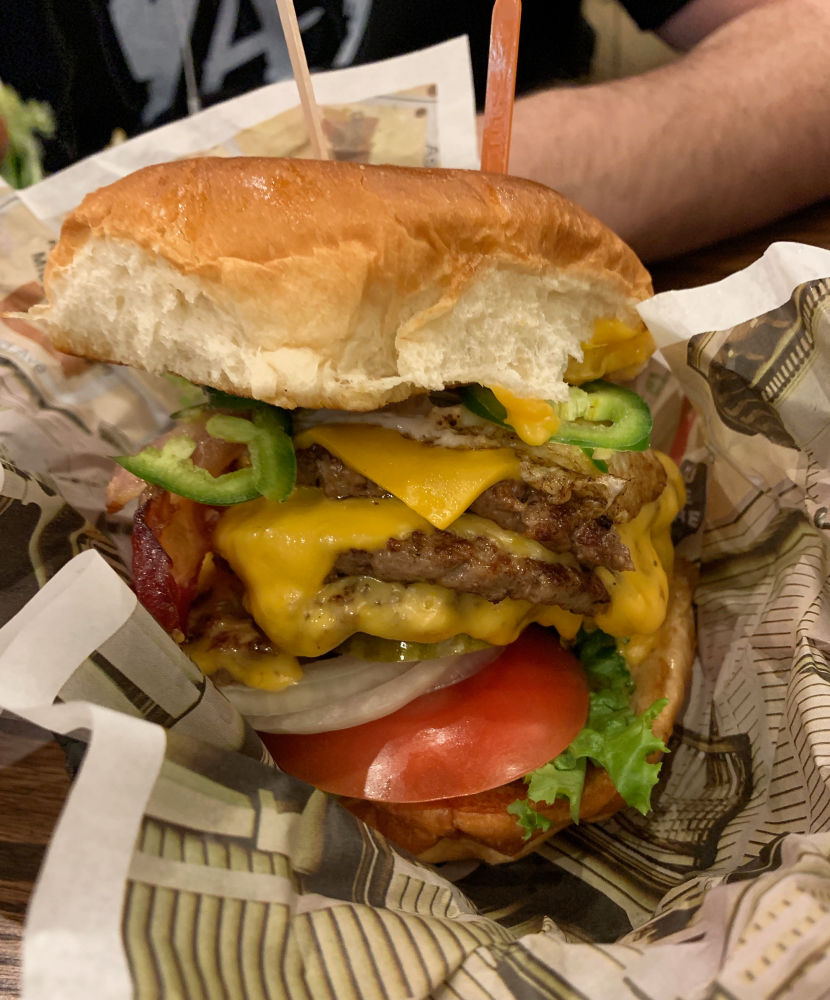 Myles really enjoyed his burger too. It was big and filling. I loved that I felt like I was eating meat, but didn't have the regret or tummy issues after. I was also able to order the burger just the way I wanted it with the toppings I like.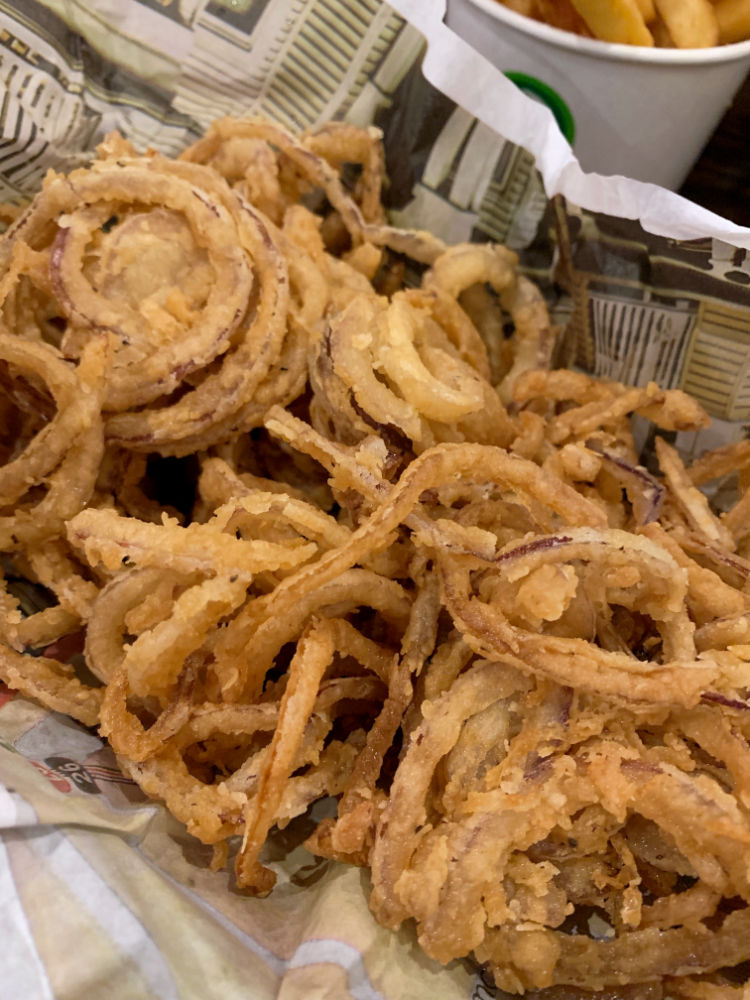 I ordered mine with a side of their thin sliced Onion Rings which were also quite addictive dunked in Wahl Sauce.
If you visit Mall of America, definitely stop by Wahlburger for a bite!
Connect with them:
Wahlburgers
Website
Facebook
Instagram
Twitter
YouTube