I'm headed to the Ultimate Disney Fan Event
#D23Expo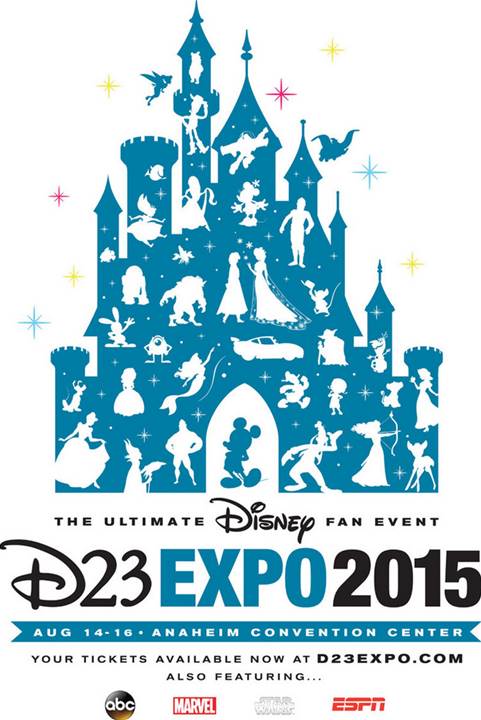 If you have read my blog for any amount of time you know that I'm a huge fan of all things Disney,  I am obsessed with Marvel, and I'm a nerd (and okay with it).  I have been reading and dreaming of the D23 EXPO.
Well you know how the song goes, "When you wish upon a star …"
I got the most amazing email! The subject line read, "Disney Invites You to the D23 EXPO in Anaheim, CA!"

I could hardly contain my excitement.  In fact, since I received the news I've spent the majority of my time on D23EXPO.com.
About D23 EXPO 2015
D23 EXPO—The Ultimate Disney Fan Event—brings together all the worlds of Disney under one roof for three packed days of presentations, pavilions, experiences, concerts, sneak peeks, shopping, and more. The event provides fans with unprecedented access to Disney films, television, games, theme parks, and celebrities. Presentations, talent, and schedule subject to change. For the latest D23 EXPO 2015 news, visit D23EXPO.com. To join the D23 EXPO conversation, make sure to follow @DisneyD23 on Twitter and use #D23Expo.
About D23
The name "D23" pays homage to the exciting journey that began in 1923 when Walt Disney opened his first studio in Hollywood. D23 is the first official club for fans in Disney's 90-plus-year history. It gives its members a greater connection to the entire world of Disney by placing them in the middle of the magic through its quarterly publication, Disney twenty-three; a rich website at D23.com with members-only content; member-exclusive discounts; and special events for D23 Members throughout the year.
Fans can join D23 at Gold and General Membership levels at D23.com and at DisneyStore.com/D23. To keep up with all the latest D23 news and events, follow DisneyD23 on Twitter, Facebook, Pinterest, and YouTube.
I will be at the EXPO with 24 other bloggers and of course I'll be sharing it all with you!! Make sure that you're following me on Twitter.  I'll be sharing all the awesomeness up until I head there and then I'll be tweeting and posting live from the event.
D23 EXPO news and announcements.