How to Photograph the Total Solar Eclipse on your Phone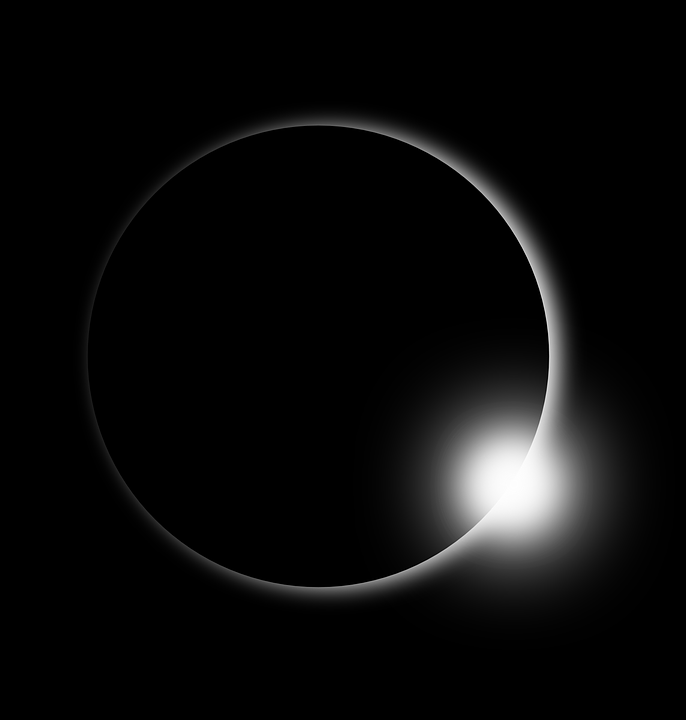 In case you haven't heard there will be a Solar Eclipse on Monday, August 21st, 2017.  The last time there was a total eclipse was 1991 – 26 years ago!  And now it will be visible to much of the US. I don't know about you, but I'd love to get some great photos of it and you can too with your smartphone and/or drone.
U.S. Cellular's latest top-of-the-line devices will help take high-quality photos and video to commemorate this rare moment. I totally plan on using my iPhone 7.
You can find out what states will have the best views of the total solar eclipse here.
Safety tips for capturing the total solar eclipse:
Whether you are located in the eclipse's path of totality or not, you can still get photos and video of this rare moment with a smartphone or drone.
While the total solar eclipse is not to be missed, there are safety procedures that should be followed. A direct view at the sun or taking photos of it without a special filter is unsafe, except during the brief total phase of a solar eclipse, when the moon entirely blocks the sun's face.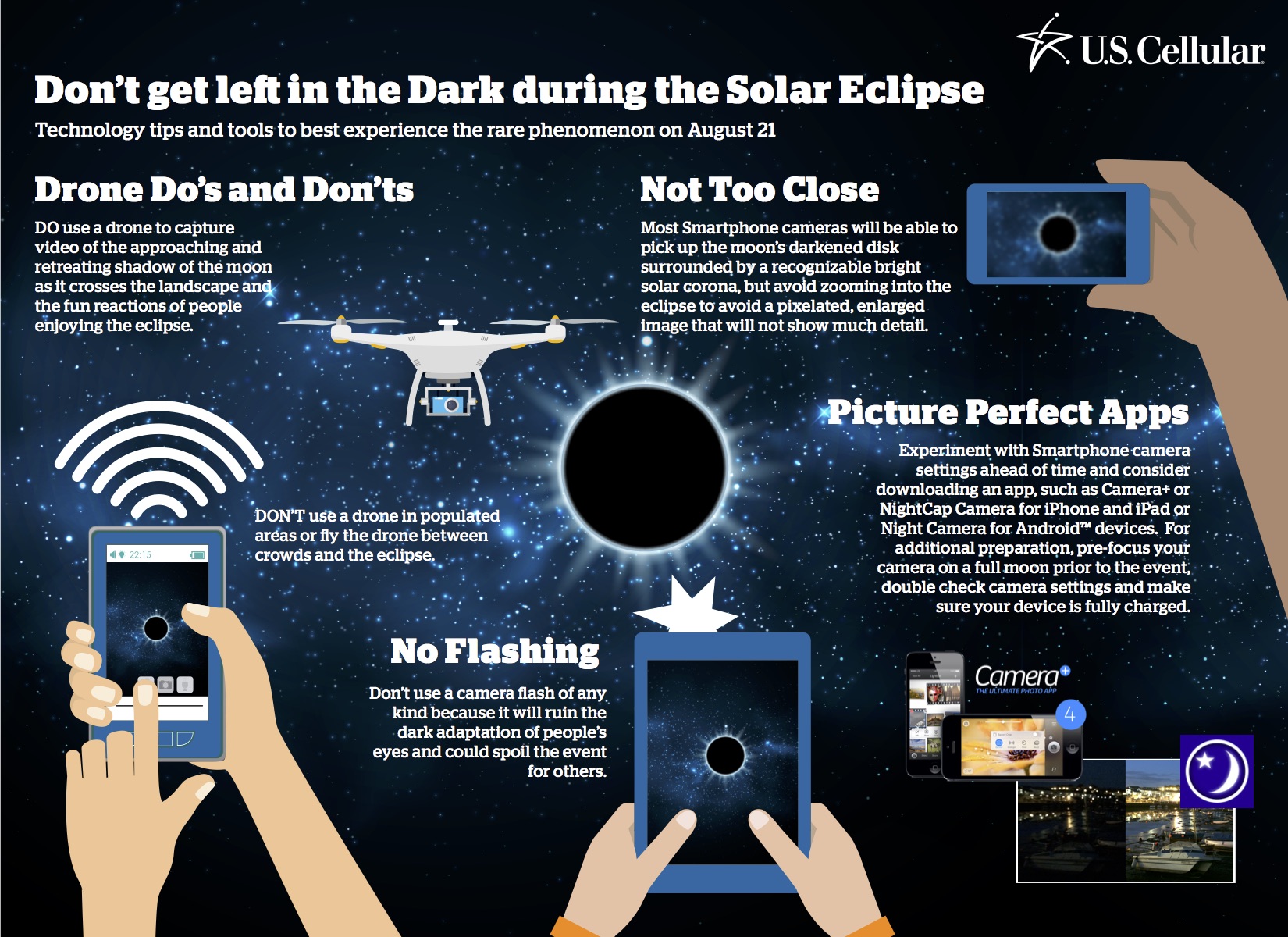 Smartphone tips to help capture the total solar eclipse:
To ensure the safety and enjoyment of everyone around you, do not use a camera flash because it will ruin the dark adaptation of people's eyes and could spoil the event for others.
Individuals should experiment with their smartphone camera settings ahead of time and consider downloading an app, such as Camera+ or NightCap Camera for iPhone and iPad or Night Camera for Android devices. These apps can provide higher quality photos and video in low light and help you prepare to capture this moment.
Most smartphone cameras will be able to pick up the moon's darkened disk surrounded by a recognizable bright solar corona, but you should avoid zooming into the eclipse. Zooming in will give you a pixelated, enlarged image that will not show much detail.
Tips in regard to using a drone to capture the total solar eclipse:
Drones are suitable to catch video of the approaching and retreating shadow of the moon as it crosses the landscape and the fun reactions of people enjoying the eclipse.
However, drones are not good for catching the eclipse itself. If you decide to fly a drone during the solar eclipse, avoid populated areas and practice good wireless etiquette by not flying a drone between crowds and the eclipse.
I'd love to see your pics you get! Happy Solar Eclipse Watching!