How to Make Southern Sweet Tea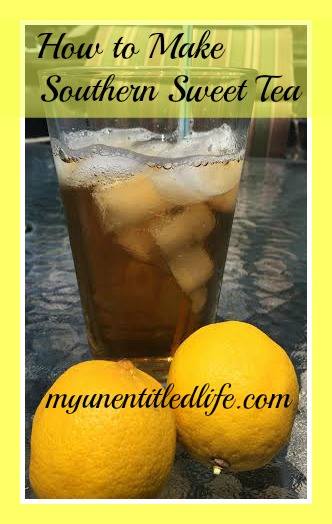 I'm from the South and they love their sweet tea. In fact, most people assume you want sweet tea unless you specify unsweet. Here's an easy recipe to make Southern Sweet Tea at home!
We're back with the #12daysof posts. My friends and I are sharing our blogging favorite recipes. It's summer time and it's hot. There's nothing better when you're hot then a refreshing drink. I make my southern sweet tea recipe daily and from scratch. It's so easy to do. Stop by my blog and see how it's made! Then make it yourself and save some money and enjoy the sweet tea anytime and anywhere!