Horseback Riding at the Madonna Inn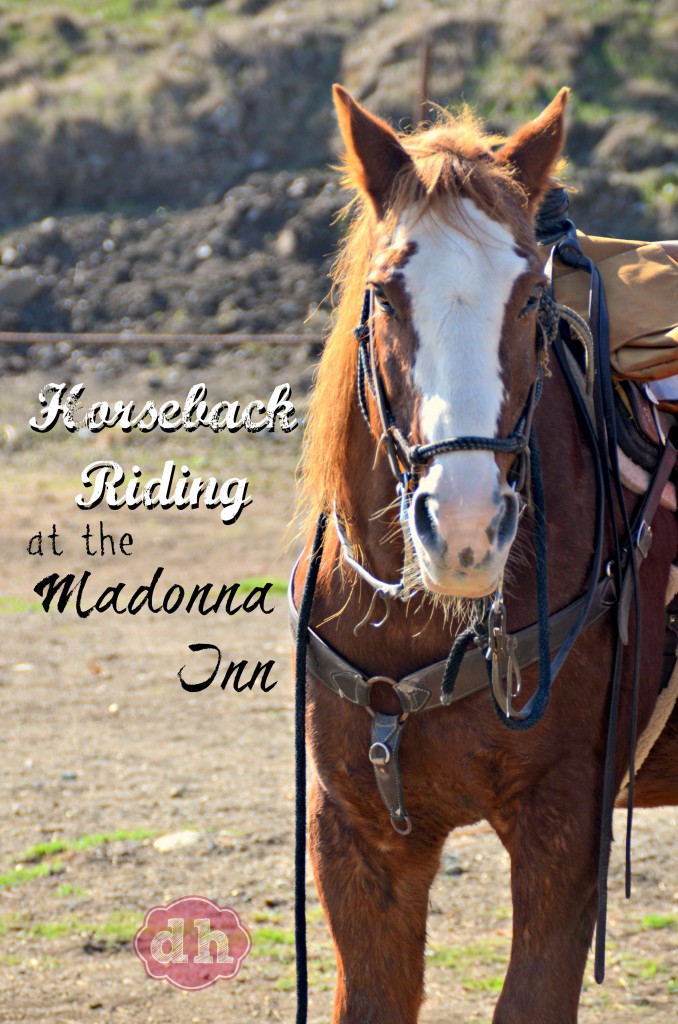 When I visit California I think of sunshine and beaches.  While they do have both, I found a hidden treasure at the Madonna Inn.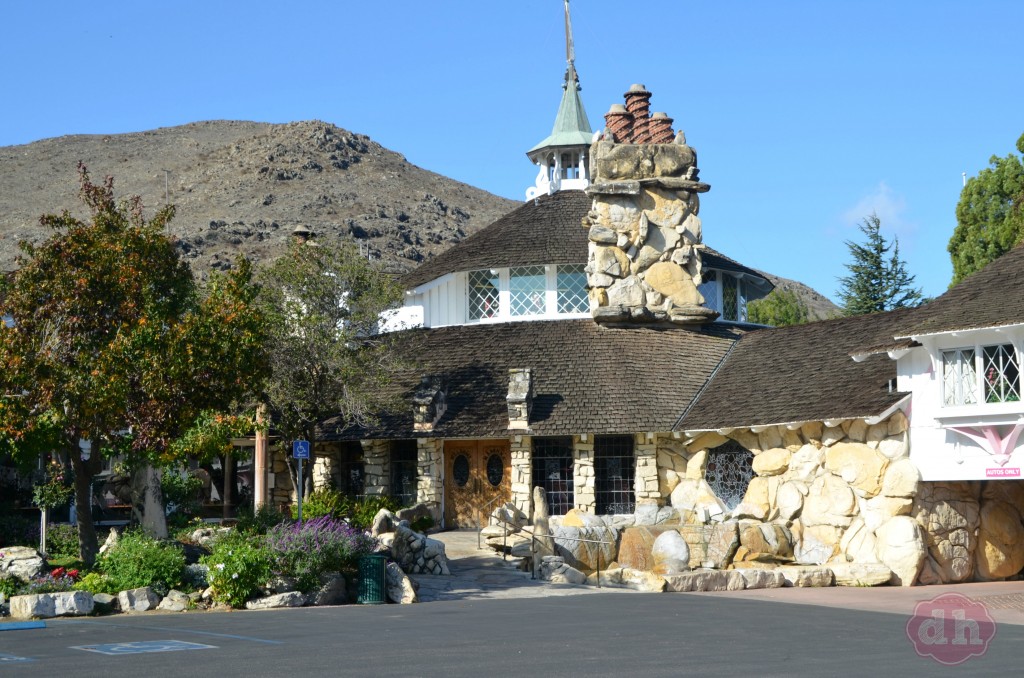 The Madonna Inn is an international landmark destination in San Luis Obispo, CA.
Madonna Inn redefines unique with 110 whimsical guestrooms, enchanting décor, and resort amenities, including a luxurious Spa, horseback riding, boutique shopping, terrace pool and bar, and two award-winning dining experiences. Madonna Inn is your gateway to Central Coast Wine Country and minutes from historic, downtown San Luis Obispo, CA.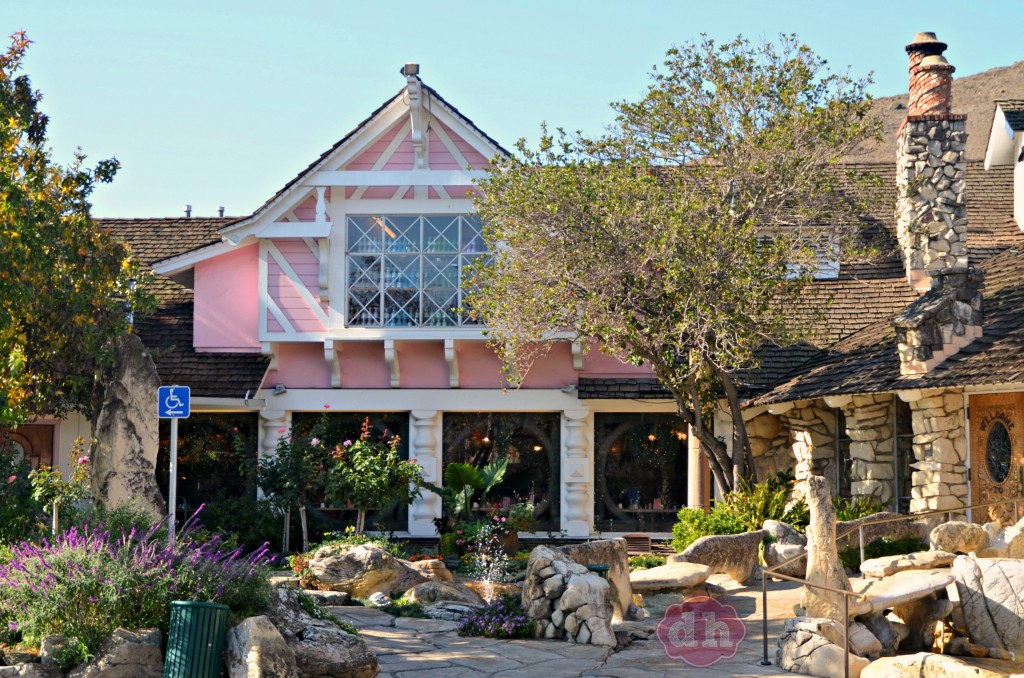 If I could describe the Madonna Inn in one word it would be pink or maybe loud. Both would accurately describe it.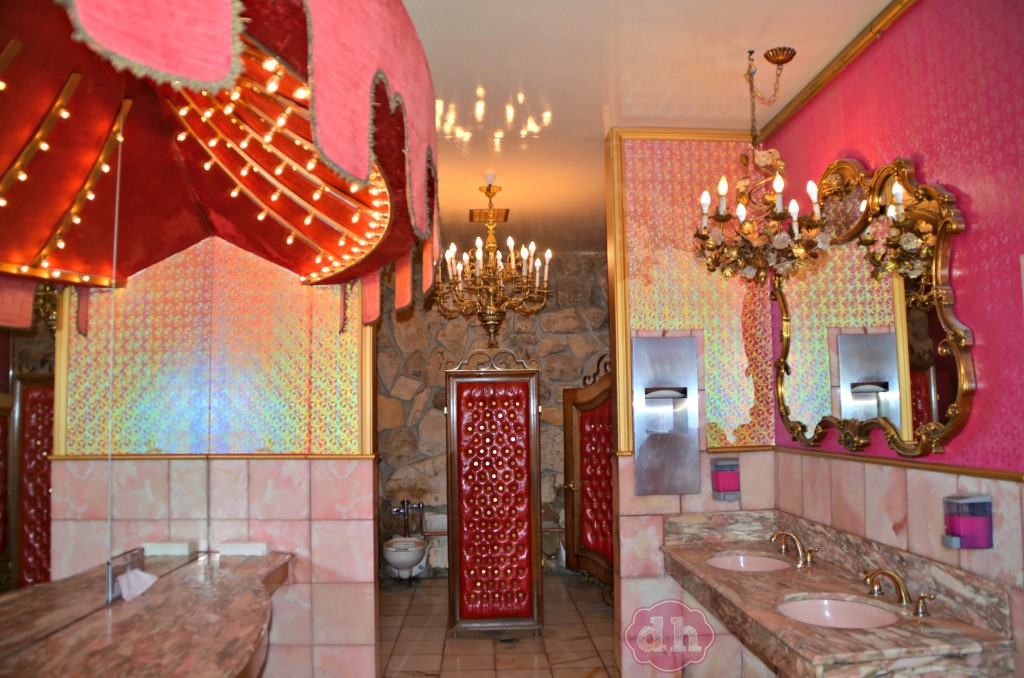 This is the women's bathroom.  There was so much going on you just kind of have to take it all in. It's tacky and fascinating all at the same time.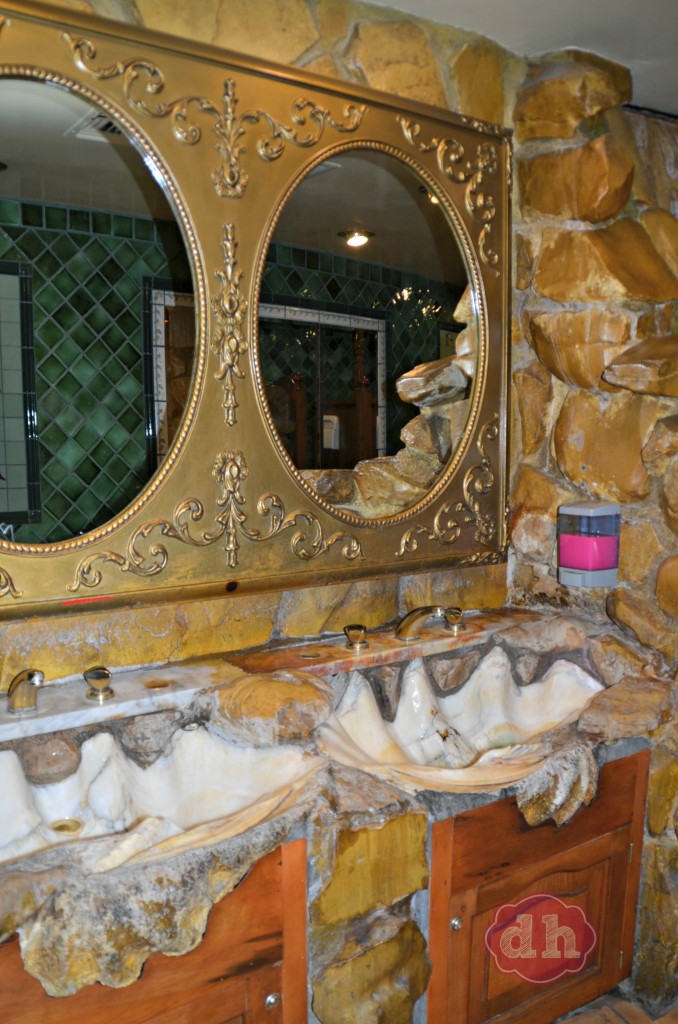 The men's room is just as wild.  I had to have a friend watch so I could get in and view it. Trust me if you visit you'll definitely want to check out both the male and female bathrooms downstairs.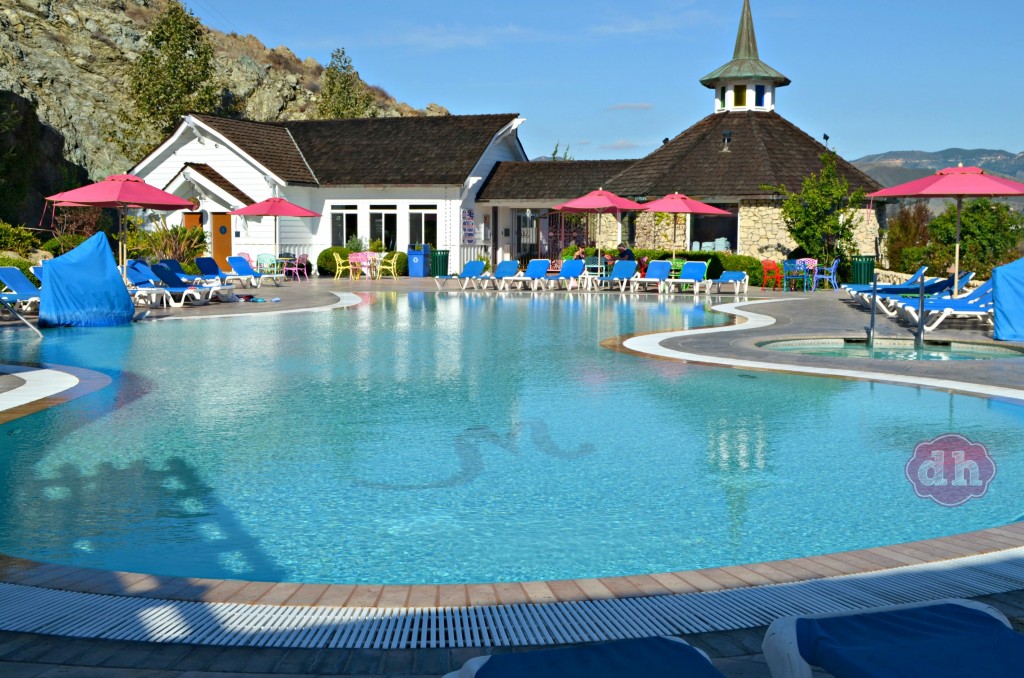 The pool area was amazing overlooking the mountains. It was totally relaxing.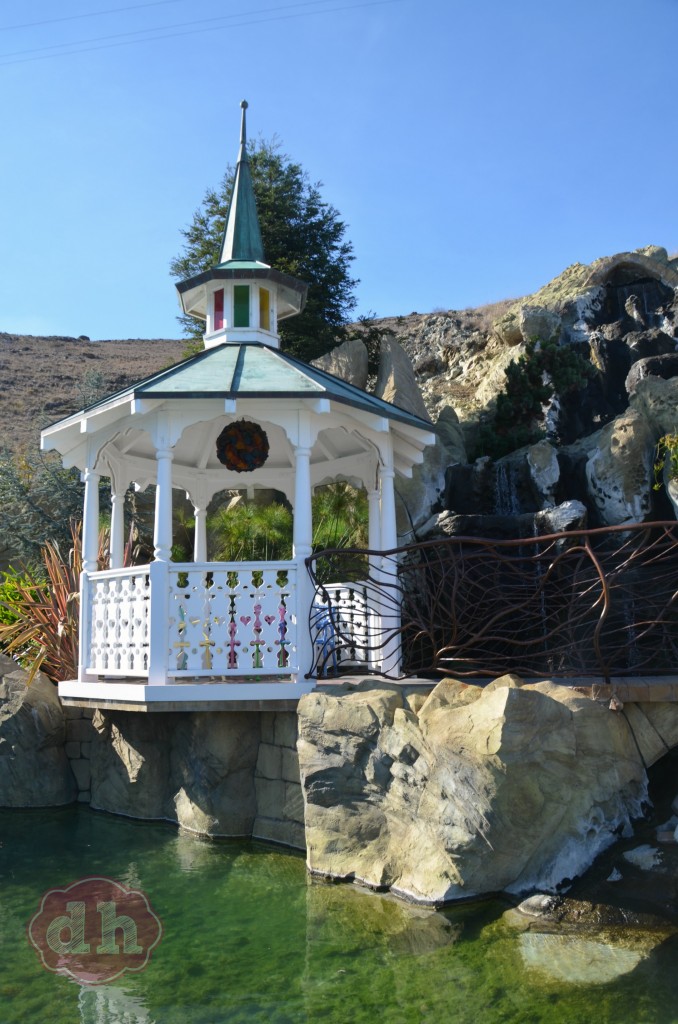 Near the pool area there was this great bridge and gazebo.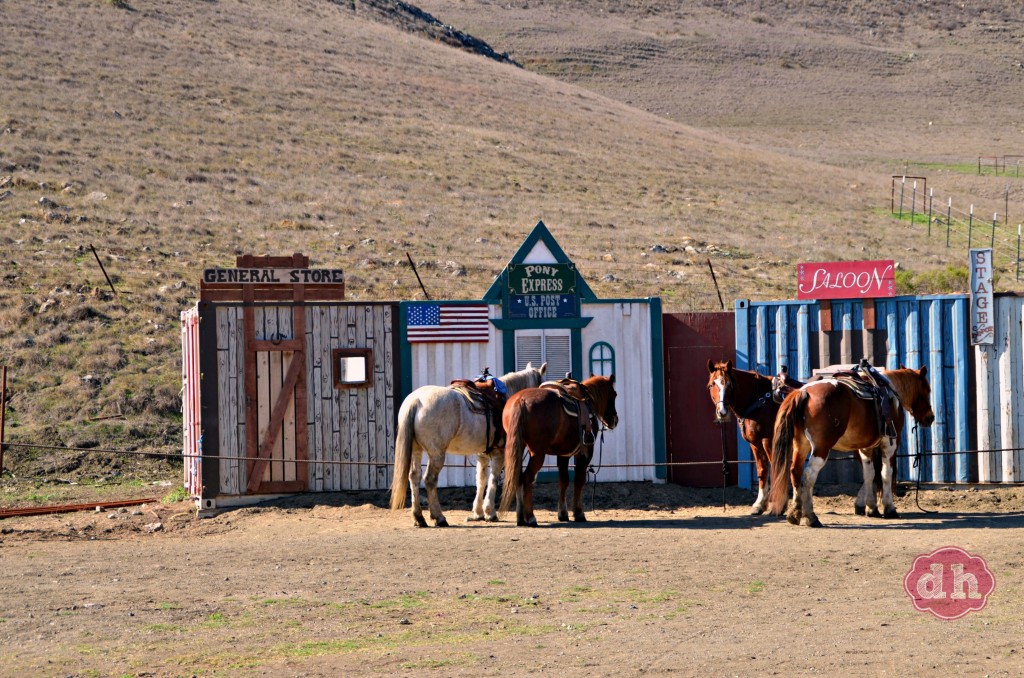 My favorite part of the whole Madonna Inn experience was the trail rides.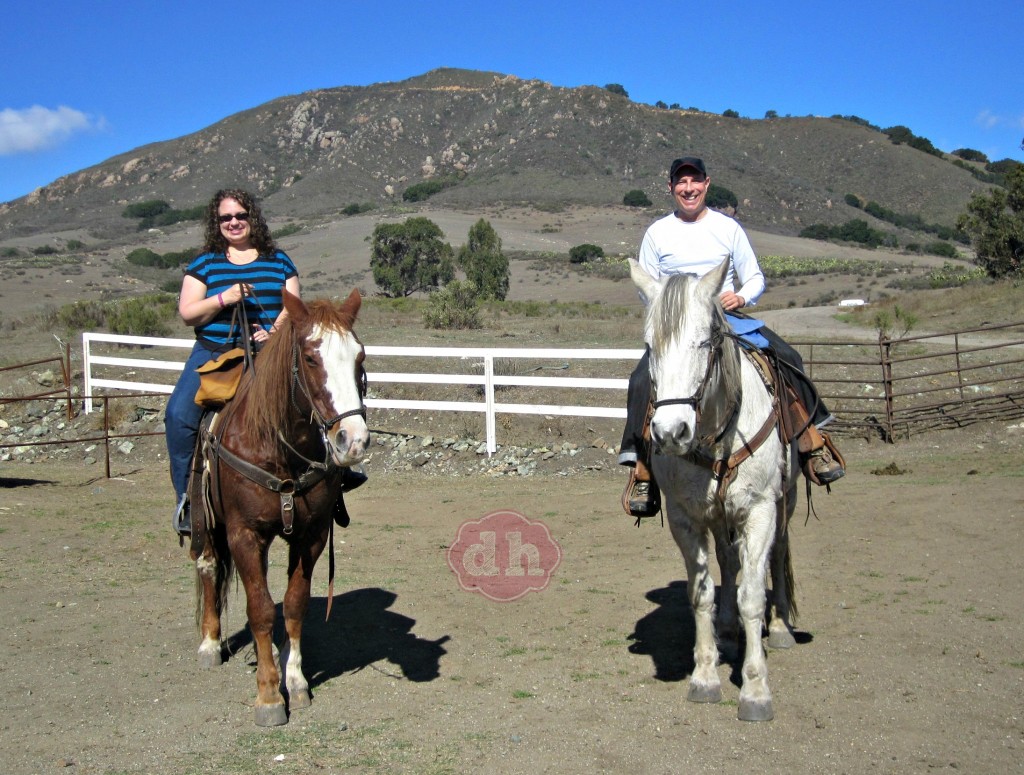 Another writer and I were the only ones that wanted to ride. The others took a horse drawn carriage.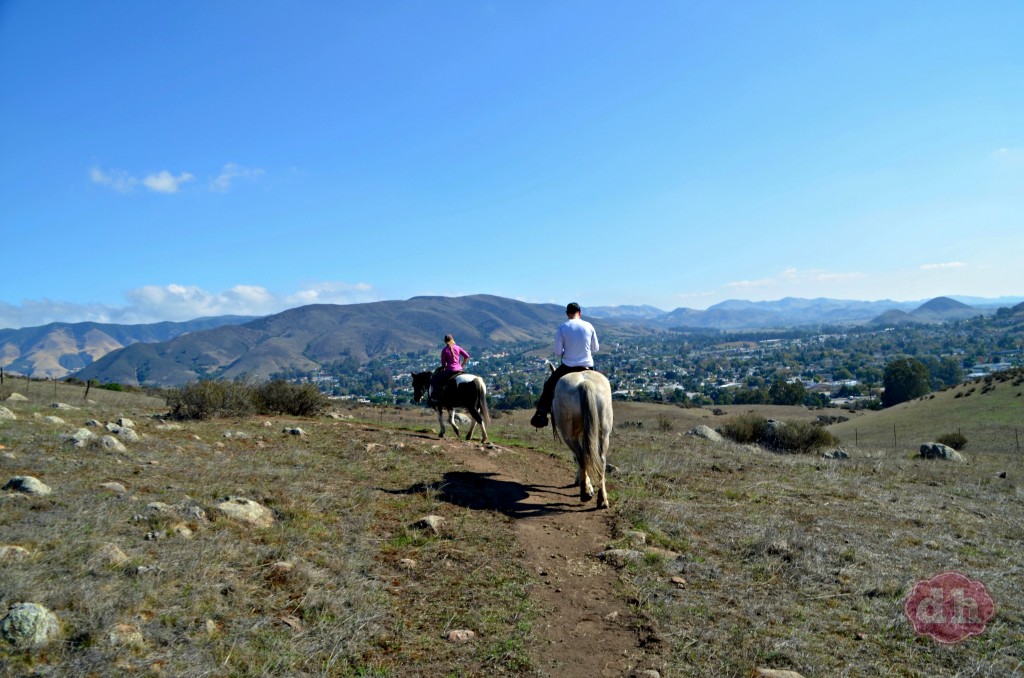 Our guide took us down trails through the mountains. The views were incredible. The horses were really well behaved too.  It was so relaxing taking in the view of all God's beautiful creation.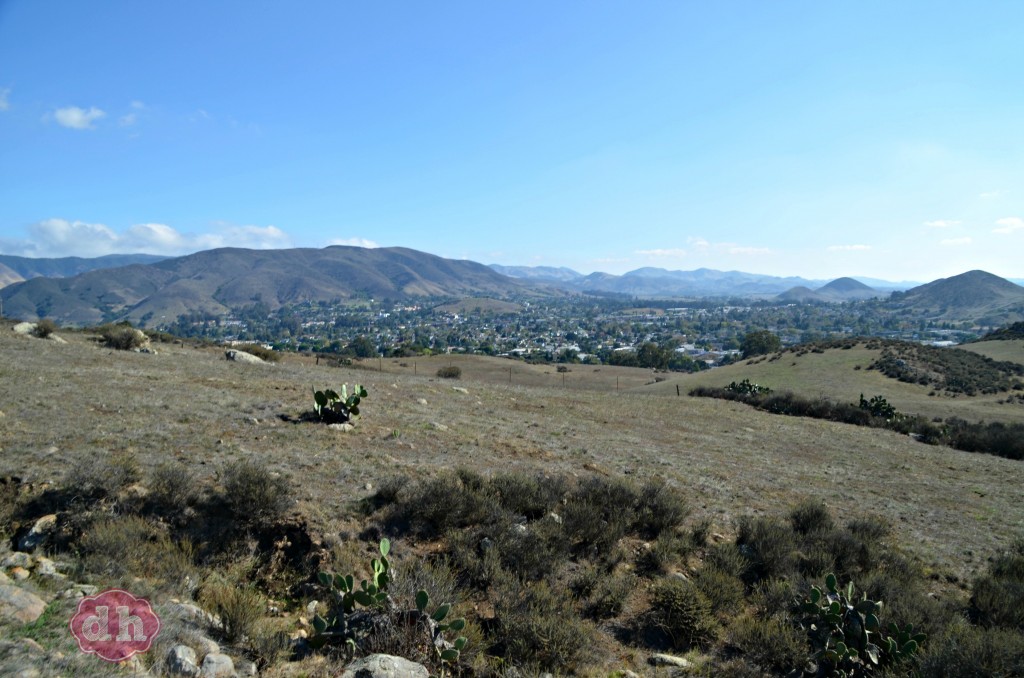 Everywhere you turned there was beautiful scenery.  We had packed a lunch and enjoyed it outside before heading back up to the Inn's gift shop and bakery.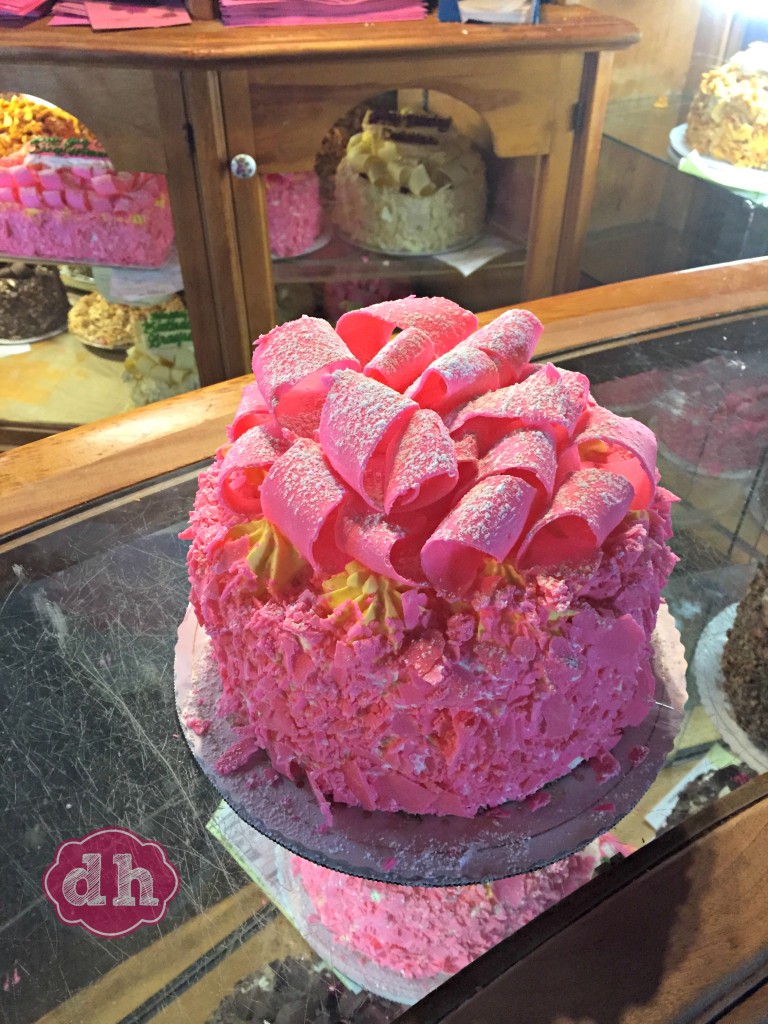 Their cakes were just as loud and ornate as the rest of the establishment.  The were so pretty!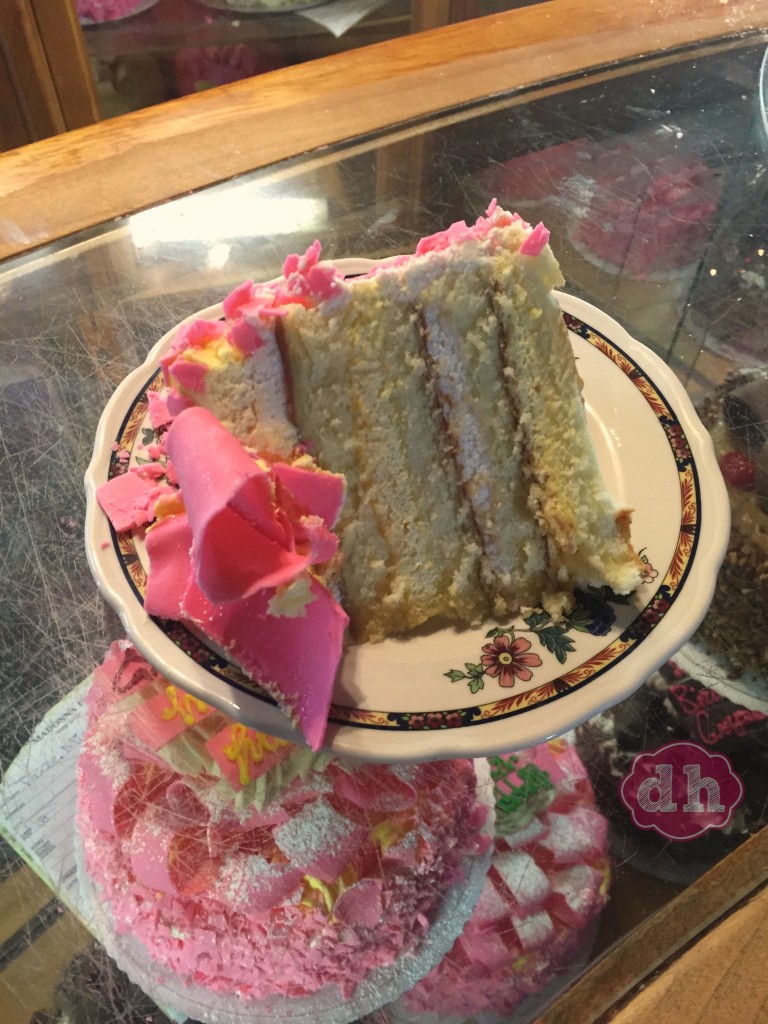 We went with the signature flavor, Pink Champagne.  It's a white cake with bavarian and whip cream filling. It was rich and decadent.
If you're looking for a unique vacation experience I highly suggest checking out the Madonna Inn!
Connect with them: