Having Fun at the Rustic Corner in Charles City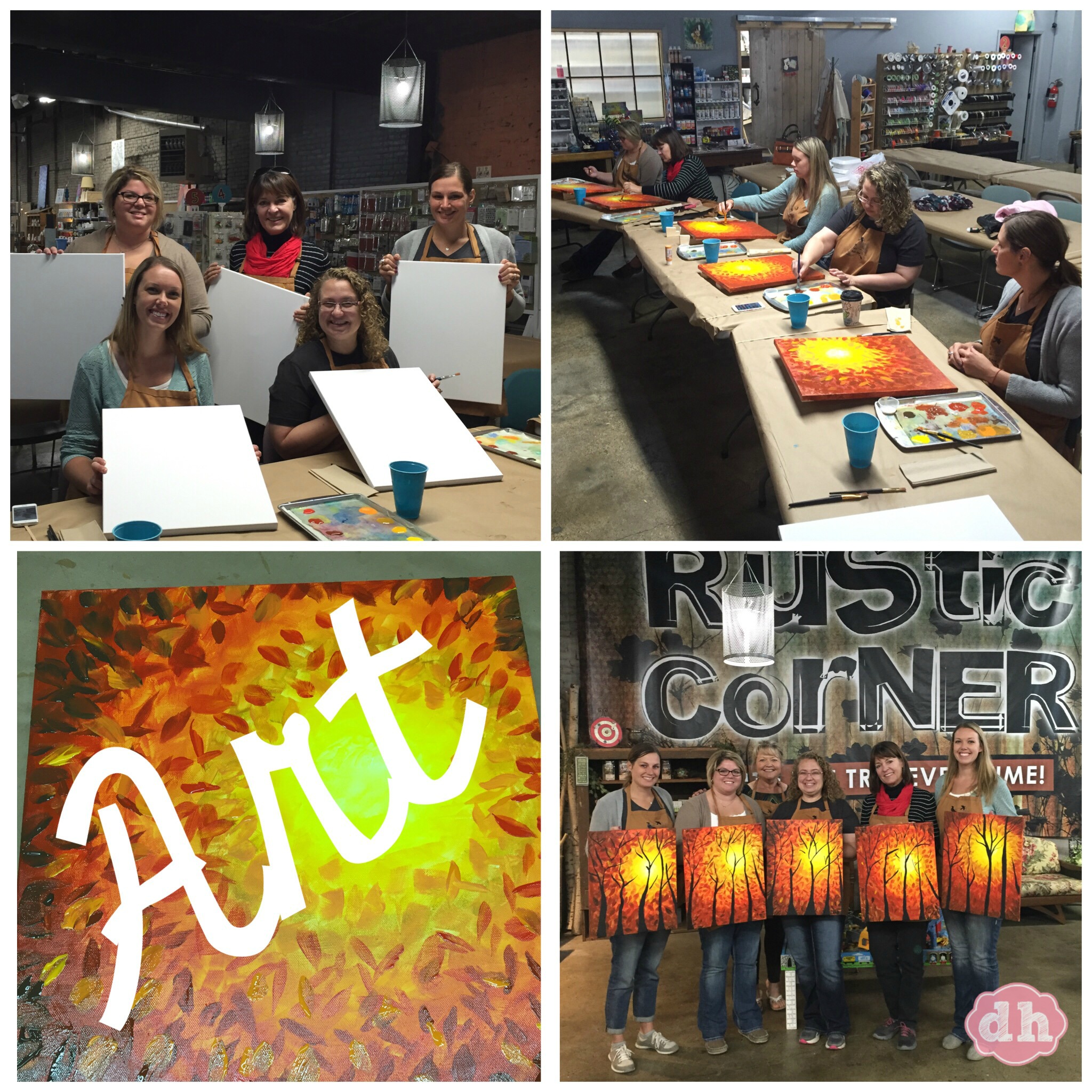 It's no secret that I love to create and craft.  I'm also very addicted to painting classes so it's no surprise my favorite activity from our Charles City, IA weekend was the Rustic Corner. It's a huge art supply store and there also have knick knacks and fun decorating and gift items. Basically it's a lot of my favorite kinds of stores all wrapped up in one.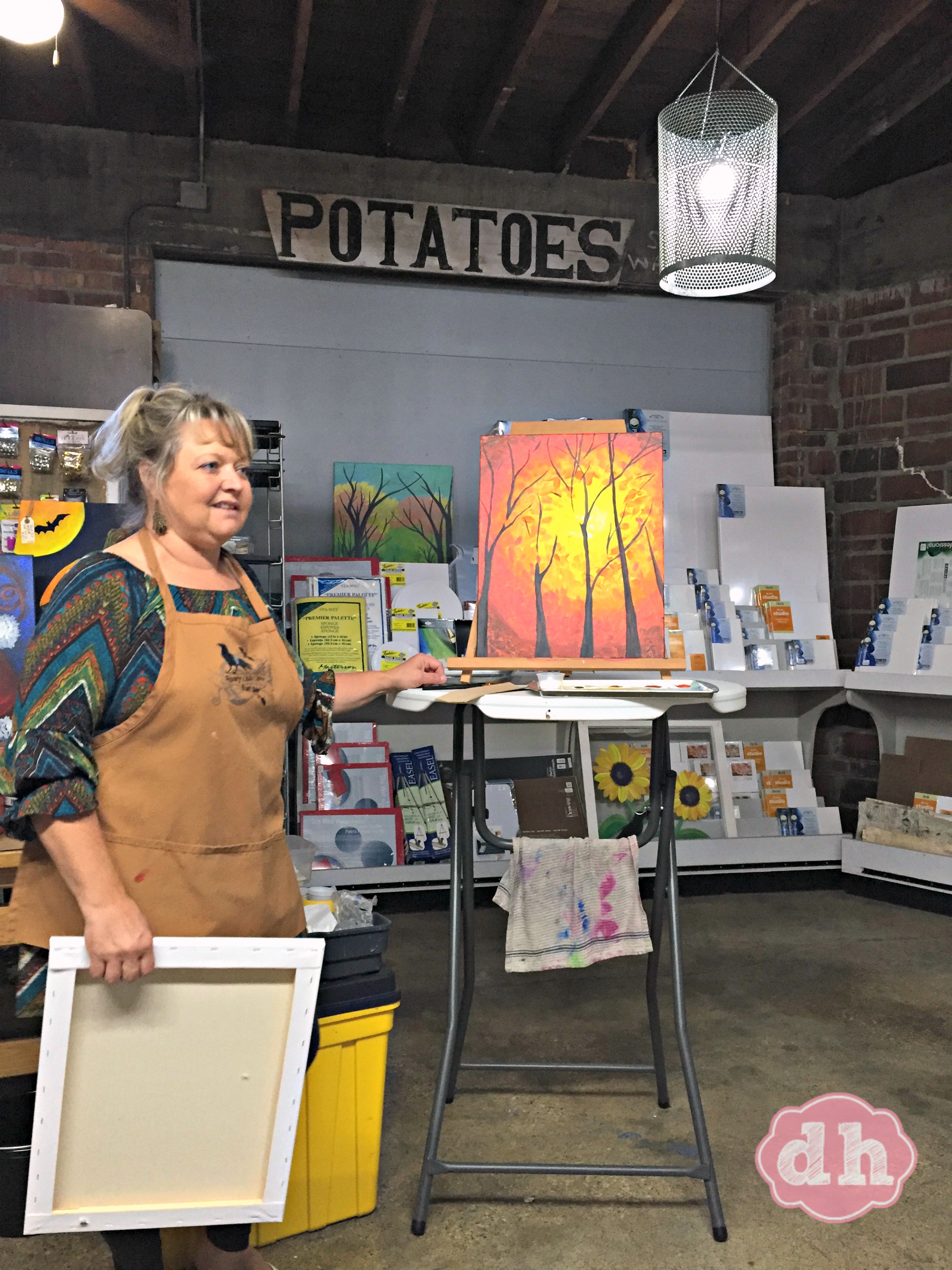 We had a special private painting lesson with Robin Macomber from Art Box Painting. She walked us through step by step in painting a fall masterpiece.

She walked us through every color and stroke and what looked impossible at first became a lovely masterpiece.  It's perfect for fall and I actually have it hanging in my family room.
We took a break in the middle and the owners husband brought over a vintage cop car that we got to check out.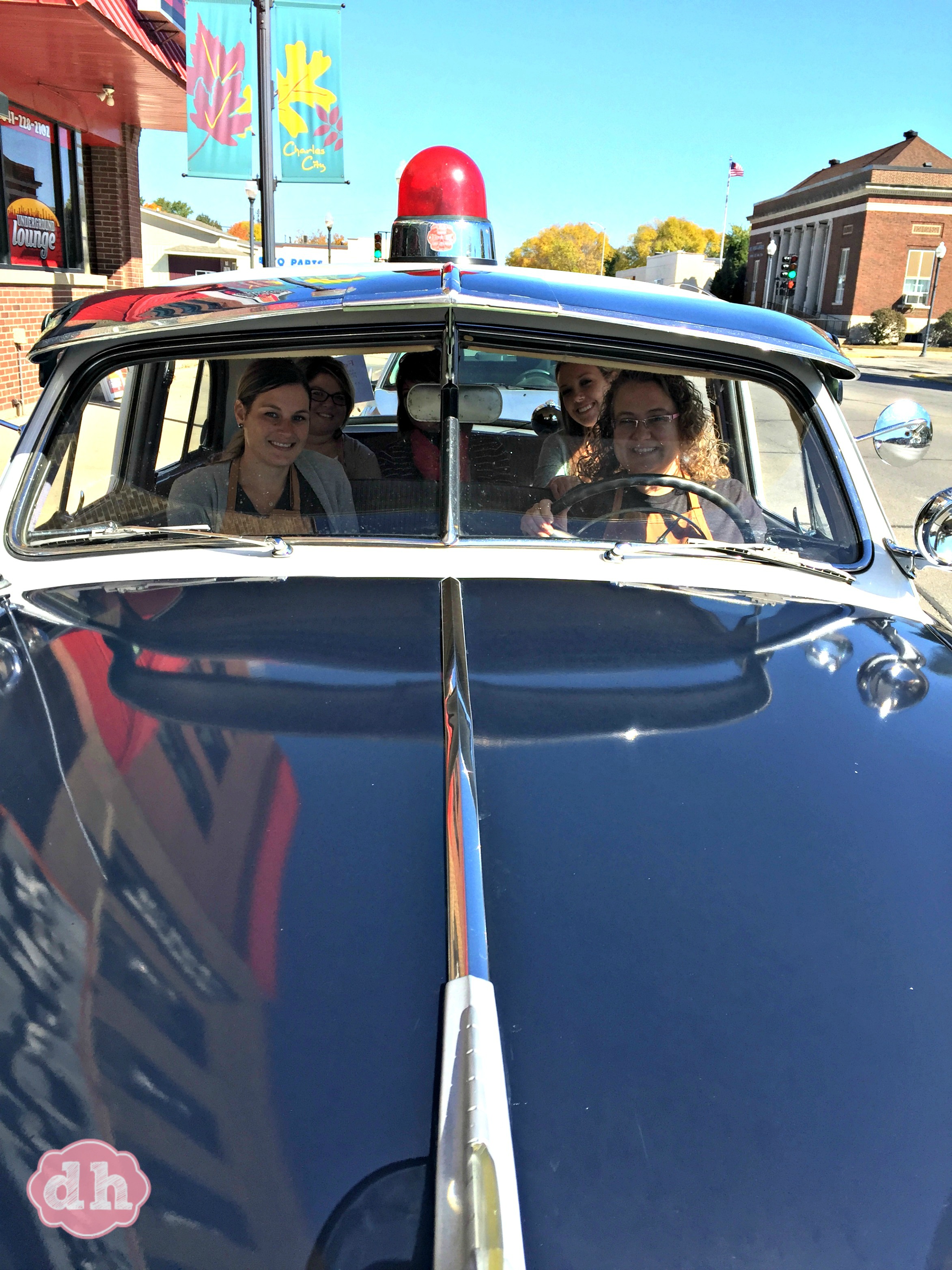 He even let us get in the car and turn on the siren.  They used the car later in their homecoming parade.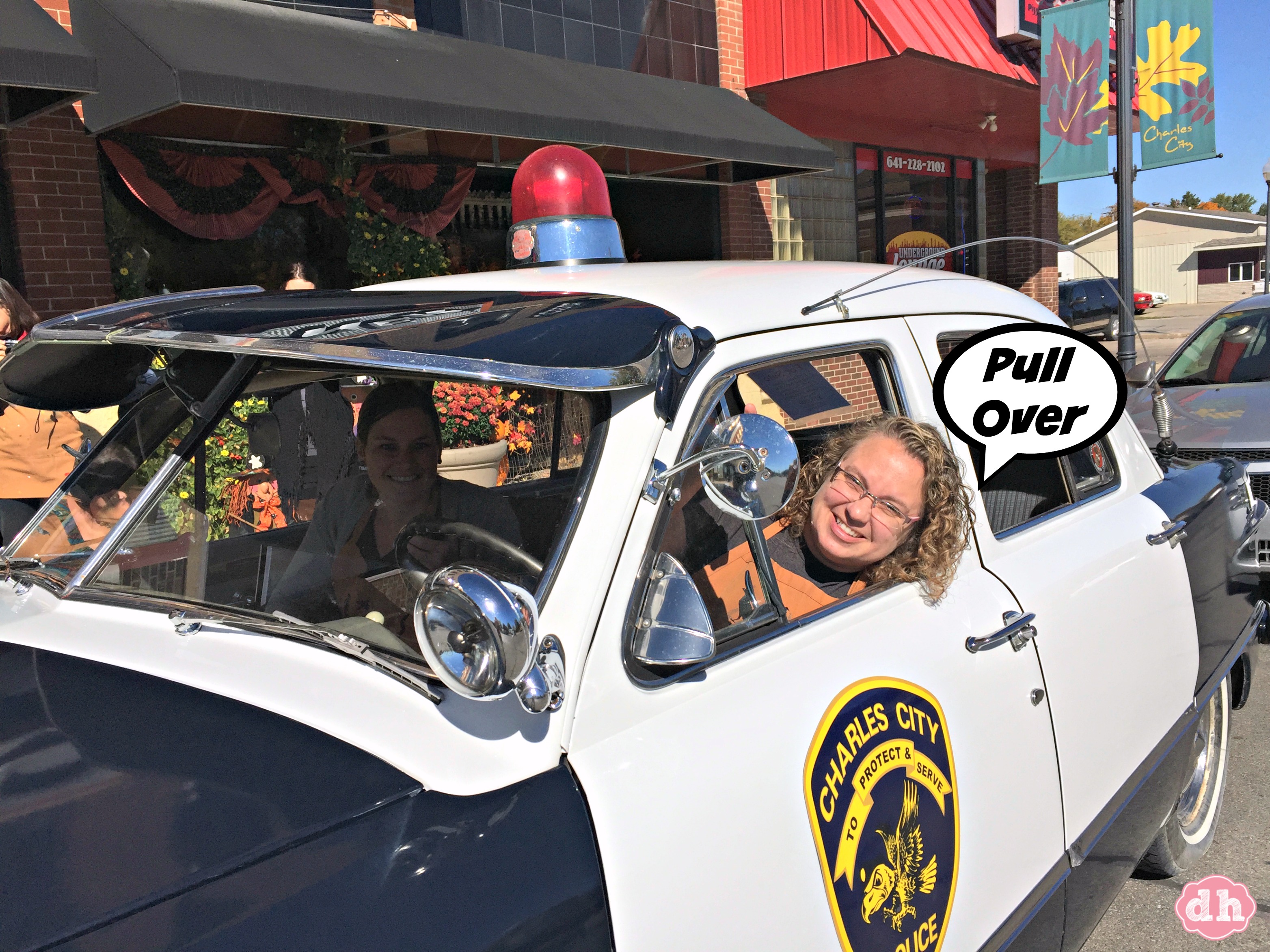 I love how we're still wearing our aprons in these pics 😉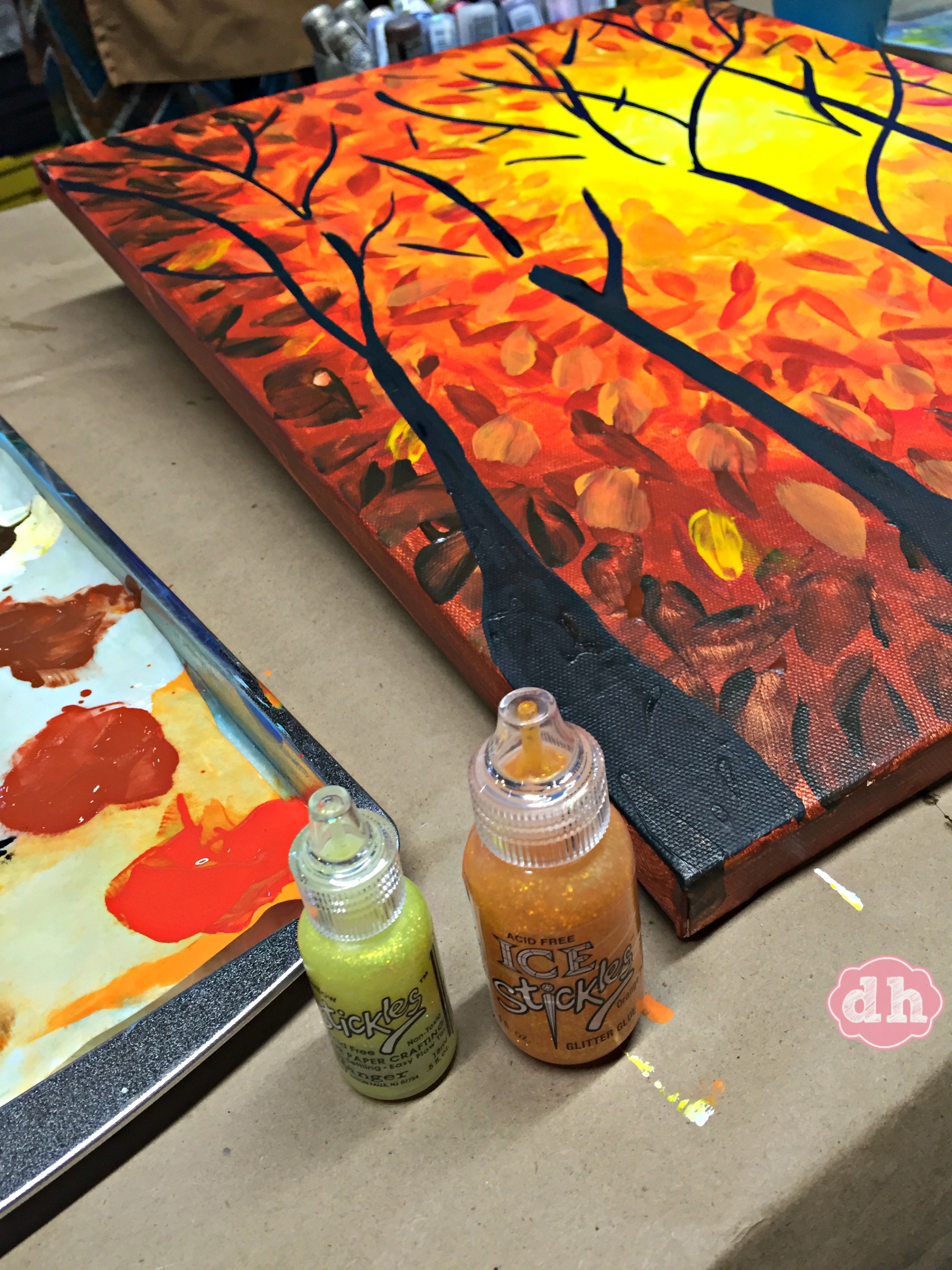 After our playtime and lunch we continued our paintings. Of course I had to finish mine off with glitter. I mean, it's glitter!
I love how we each painted the same thing yet they're each different.
We had so much fun and I can't wait to go back!
Connect with them: