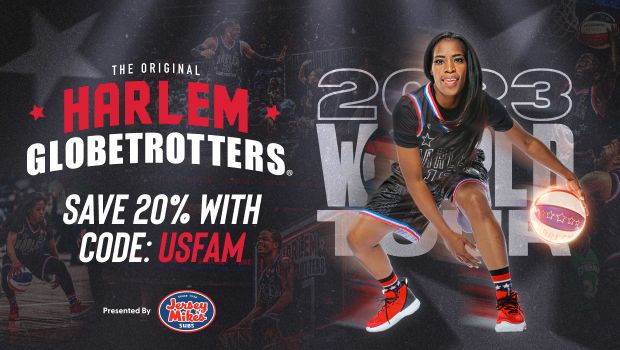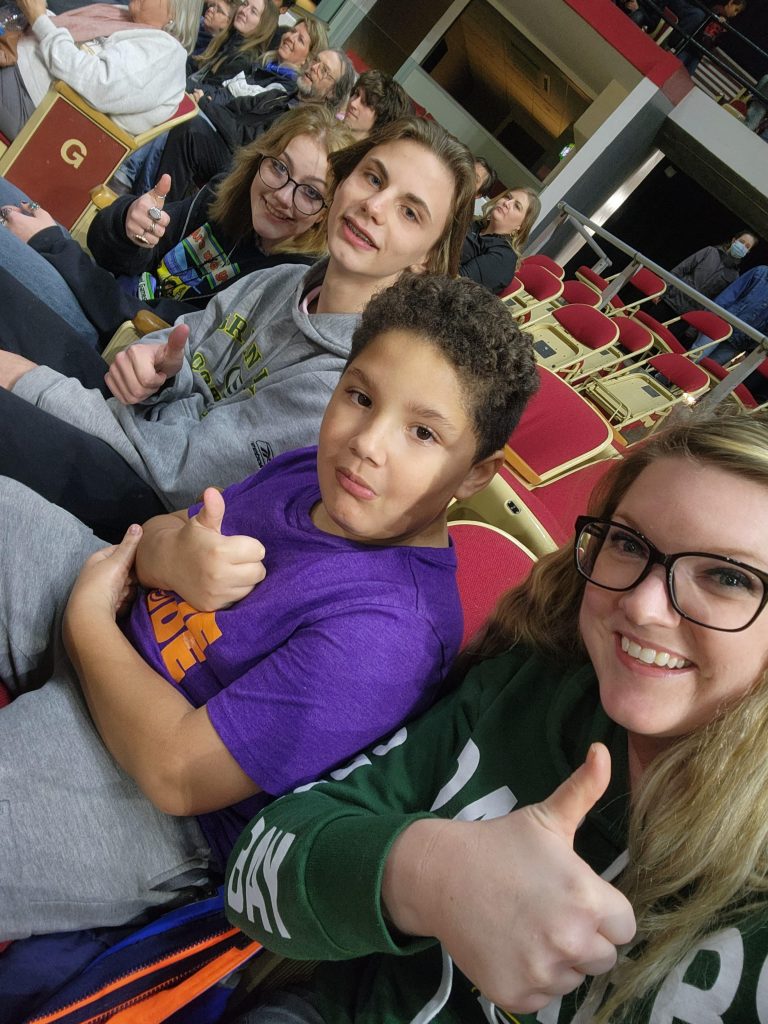 I was able to see the Globetrotters in the 90s when I was a young girl and I feel very fortunate that I was able to take my kids to see them. I appreciated the energy that each one of the athletes and actors has put into their role. Due to the their passion for it, it really makes each person in the audience a willing participant. The Globetrotters involve babies to seniors. They put an emphasis on good values for kids to have and to work hard for what they want to achieve. What I appreciated the most as a mom was that this show was very clean entertainment. I didn't have to worry about language or anything inappropriate happening. I really respect that the organization holds true to that for families when I am sure it is not always easy to do. I highly recommend this for every family.
Save 20% with Promo Code: USFAM
Check out the full schedule here.

HARLEM GLOBETROTTERS 2023 WORLD TOUR – PRESENTED BY JERSEY MIKE'S

The Harlem Globetrotters 2023 World Tour presented by Jersey Mike's is coming with game like never before! Your favorite Globetrotter stars are bringing out their amazing basketball skill, outrageous athleticism and a non-stop LOL good time. Join the Globetrotters as they go head-to-head against the Washington Generals who will stop at nothing to try and defeat the world's winningest team!
In 2023, every fan is getting in on this action…that means YOU, so get ready! It's GLOBETROTTER game time!
Grab your tickets here. And make sure to use coupon code USFAM to save 20%.

Harlem Globetrotters Schedule