Greek Chicken and Homemade Guacamole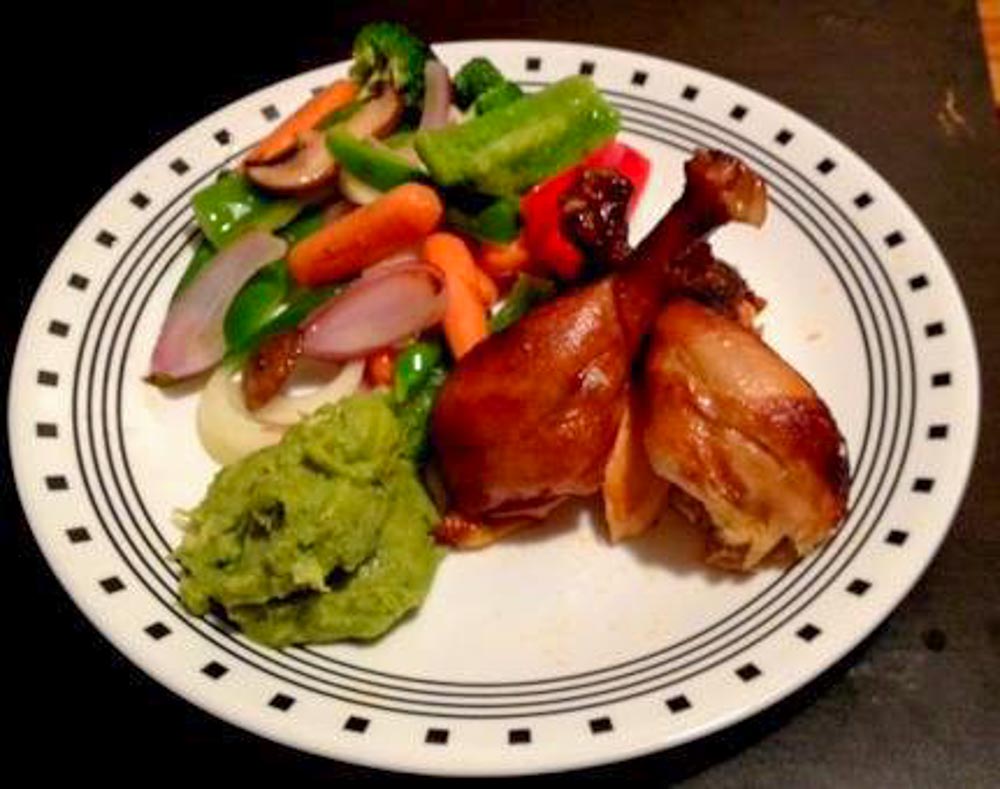 Greek Chicken and Homemade Guacamole
Chicken Recipe can be found here
Sauteed vegetables
Ingredients:
1 green pepper
1 red pepper
1 white onion,
1/2 cup of carrots
1/2 broccoli
Directions:
Saute in olive oil for 7 to 10 minutes (just till the vegetables get soft).
Homemade Guacamole
Ingredients:
1 tbsp of cilantro
1 tablespoon of white onions
1/2 teaspoon of salt
1/2 of a fresh squeezed lime
1 whole avocado
1/4 cup of chopped tomatoes
sprinkle of salt
chilies (optional)
Directions:
Smash up cilantro, white onions, salt, and lime for 10 seconds with a spoon.
Add the other ingredients and smash up to desired consistency.