Godmothered on Disney+ December 4th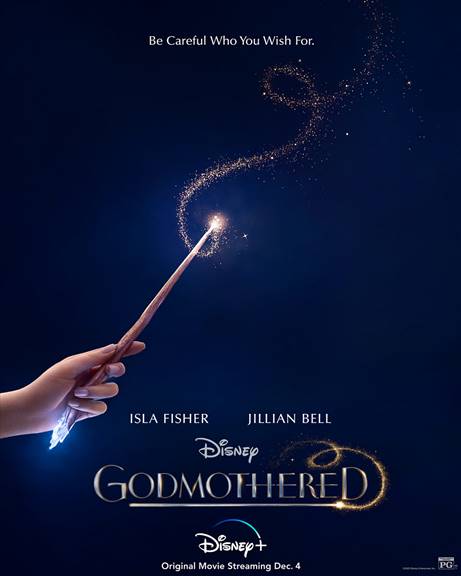 "Godmothered" Premieres Friday, December 4 on Disney+
I love Christmas movies, Fairy tales, and love stories. Godmothered is a brand new movie coming to Disney+ that has all of them!  It's also really funny and heartwarming and not like any other princess and fairy godmother story you've ever heard.
Set at Christmas time, "Godmothered" is a comedy about Eleanor, a young, inexperienced fairy godmother-in-training (Jillian Bell) who upon hearing that her chosen profession is facing extinction, decides to show the world that people still need fairy godmothers. Finding a mislaid letter from a 10-year-old girl in distress, Eleanor tracks her down and discovers that the girl, Mackenzie, is now a 40-year-old single mom (Isla Fisher) working at a news station in Boston. Having lost her husband several years earlier, Mackenzie has all but given up on the idea of "Happily Ever After," but Eleanor is bound and determined to give Mackenzie a happiness makeover, whether she likes it or not.
Bell is excellent in her role as Eleanor and I love the relationship between her character and Fisher.
Another thing I really loved about this movie is how it was "real".  Yes, it's fictional and it's about a fairy godmother. I mean when you think about Cinderella or Sleeping Beauty or Snow White they're not realistic. They're amazing stories that I adore, but they're not realistic pictures of real life. I loved this take on the story of true love.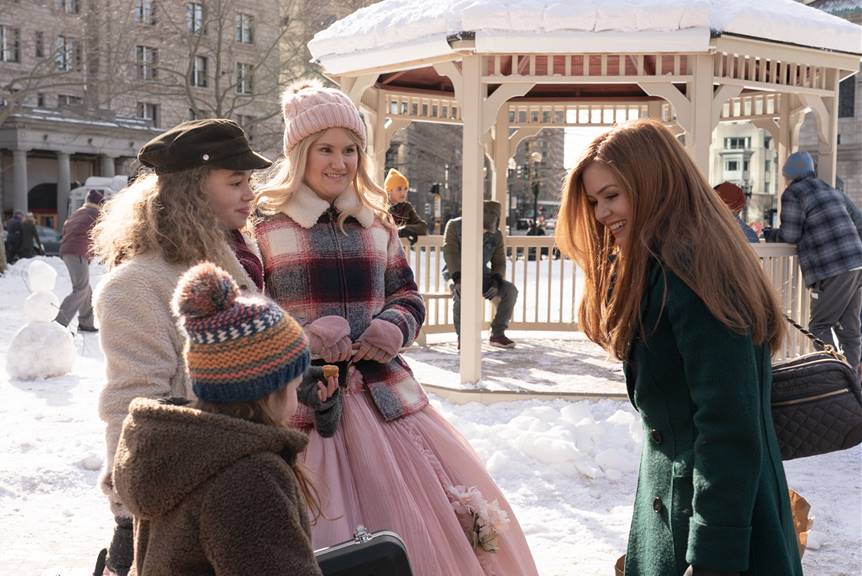 This is one for the whole family. Make sure to watch it on Disney+ on December 4th.