Goat Cheese and Spinach Stuffed Meatloaf Recipe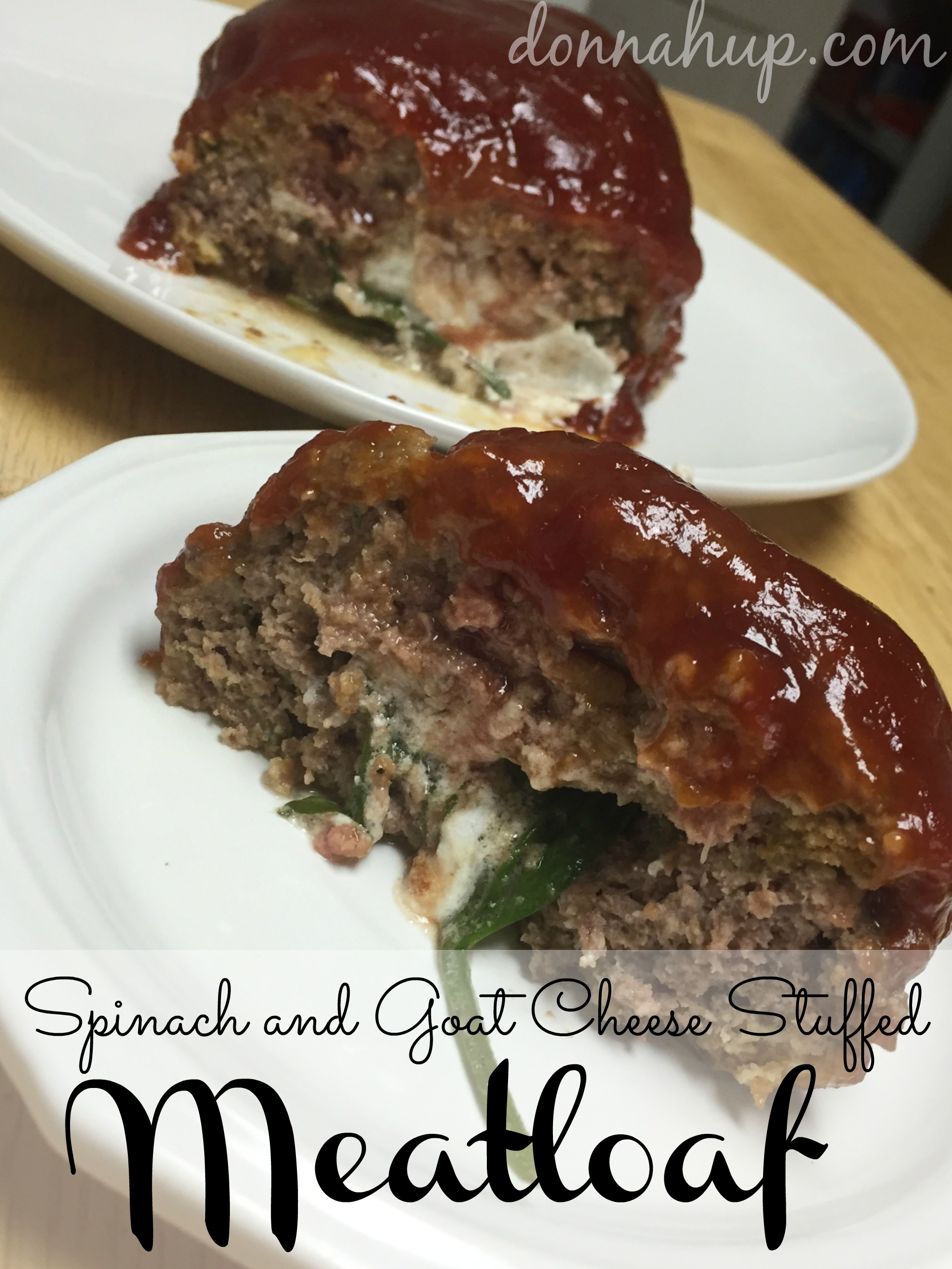 I don't know about you, but I've never really been a fan of meatloaf. My husband is so I've tried numerous recipes. Usually I try it, but he finishes the rest. I decided to switch things up on the classic meatloaf.  The results were delicious.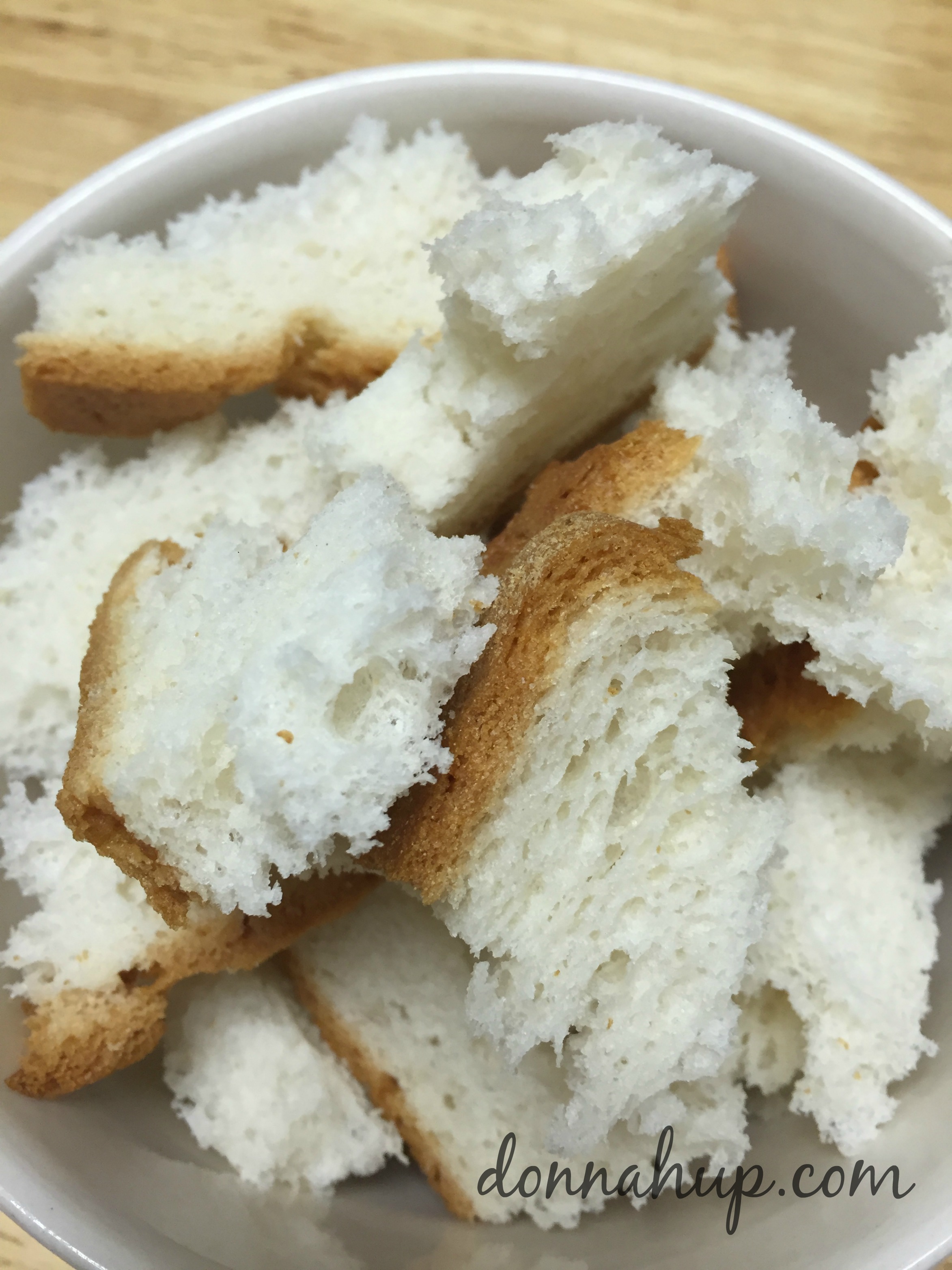 I started with 3 pieces of bread. I used Udi's gluten free bread, but you can use whatever you have on hand.  I poured milk over it and let the bread soak it up (exact ingredients and measurements below).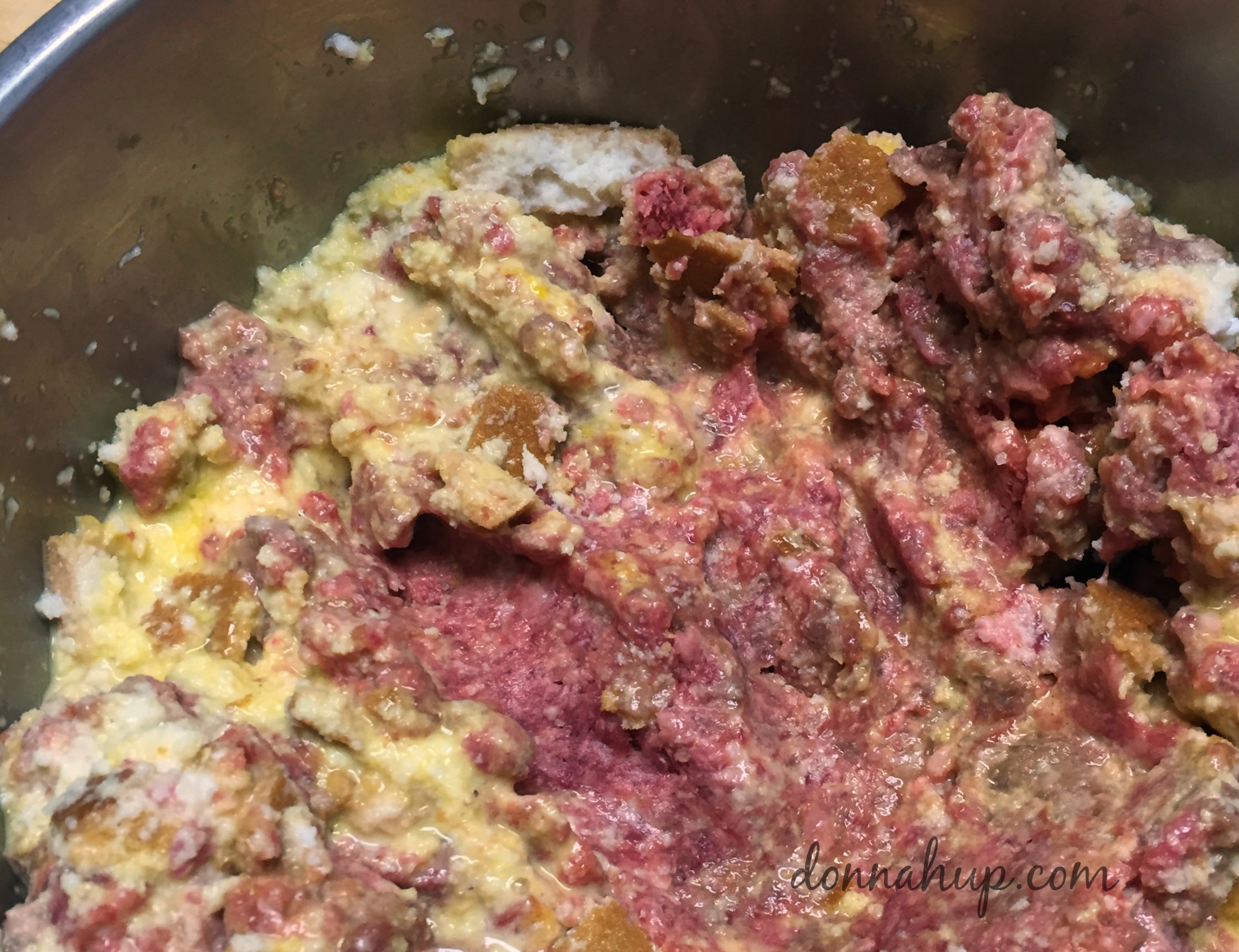 I mixed the bread with the ground beef and eggs.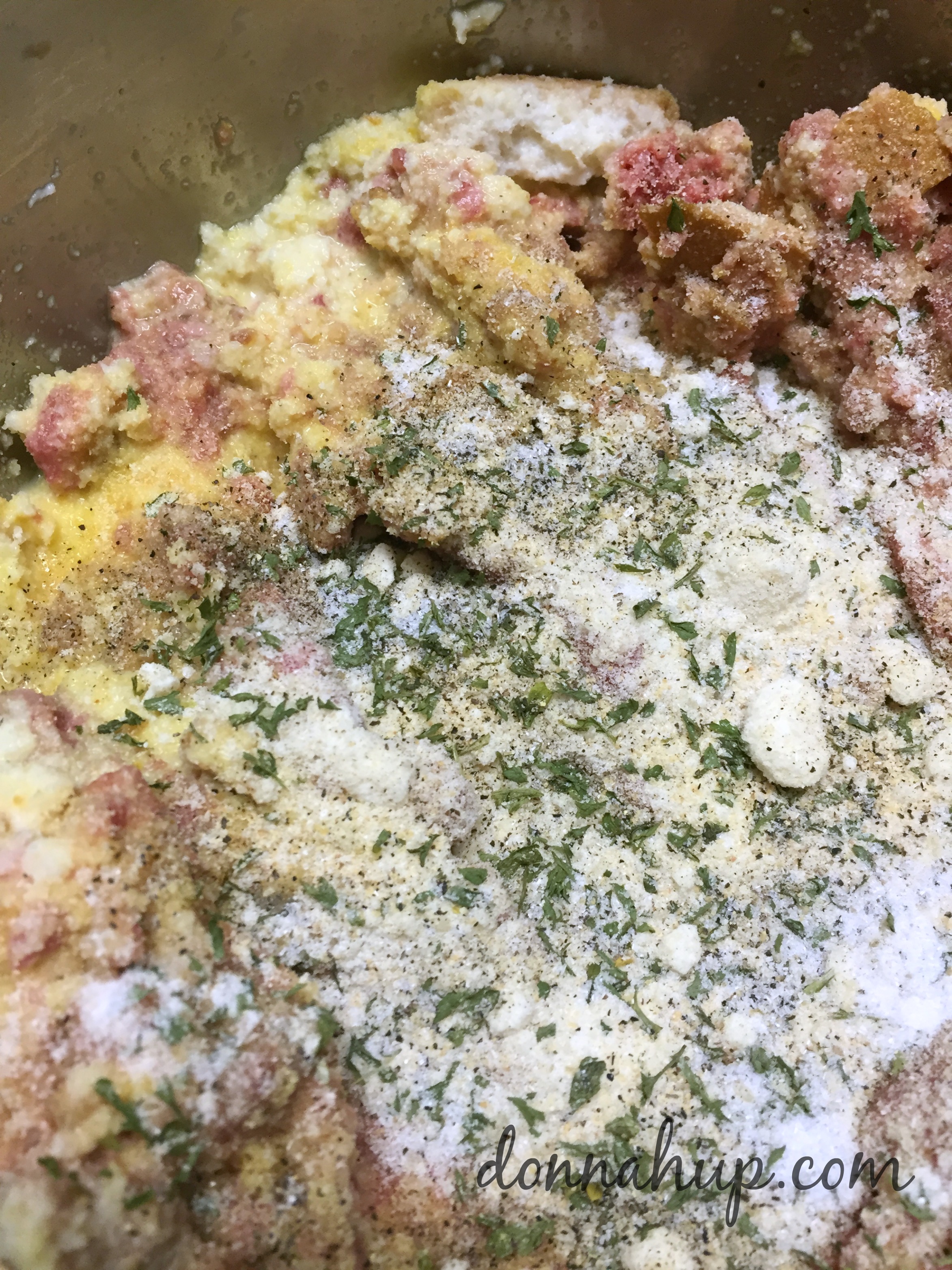 Once that was mixed well I added in my seasons and mixed it completely.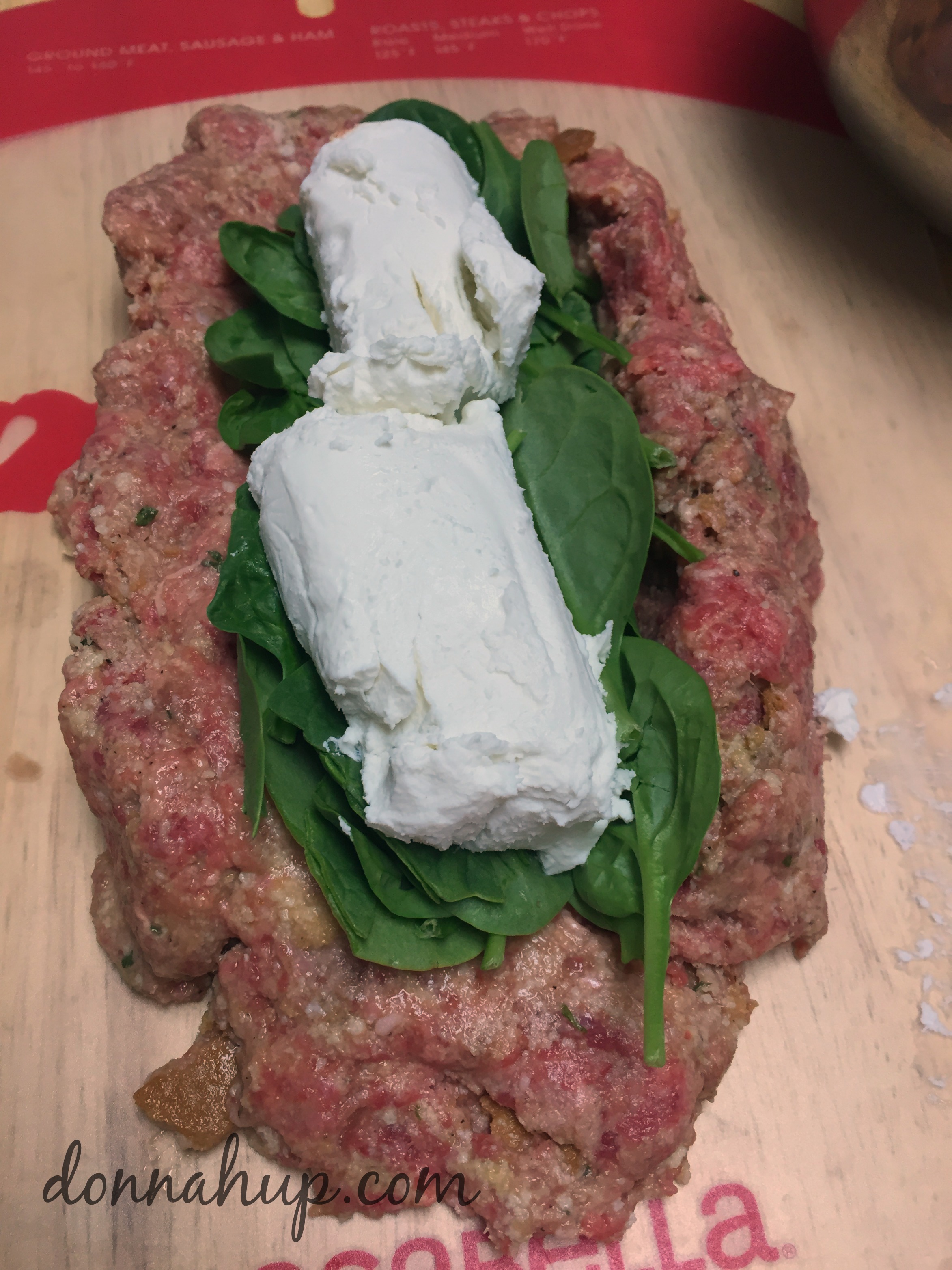 I flattened half the mixture and topped it with spinach and goat cheese. I just bought the 4 oz block and cut it in half. I'm sure the crumbles will work just as well.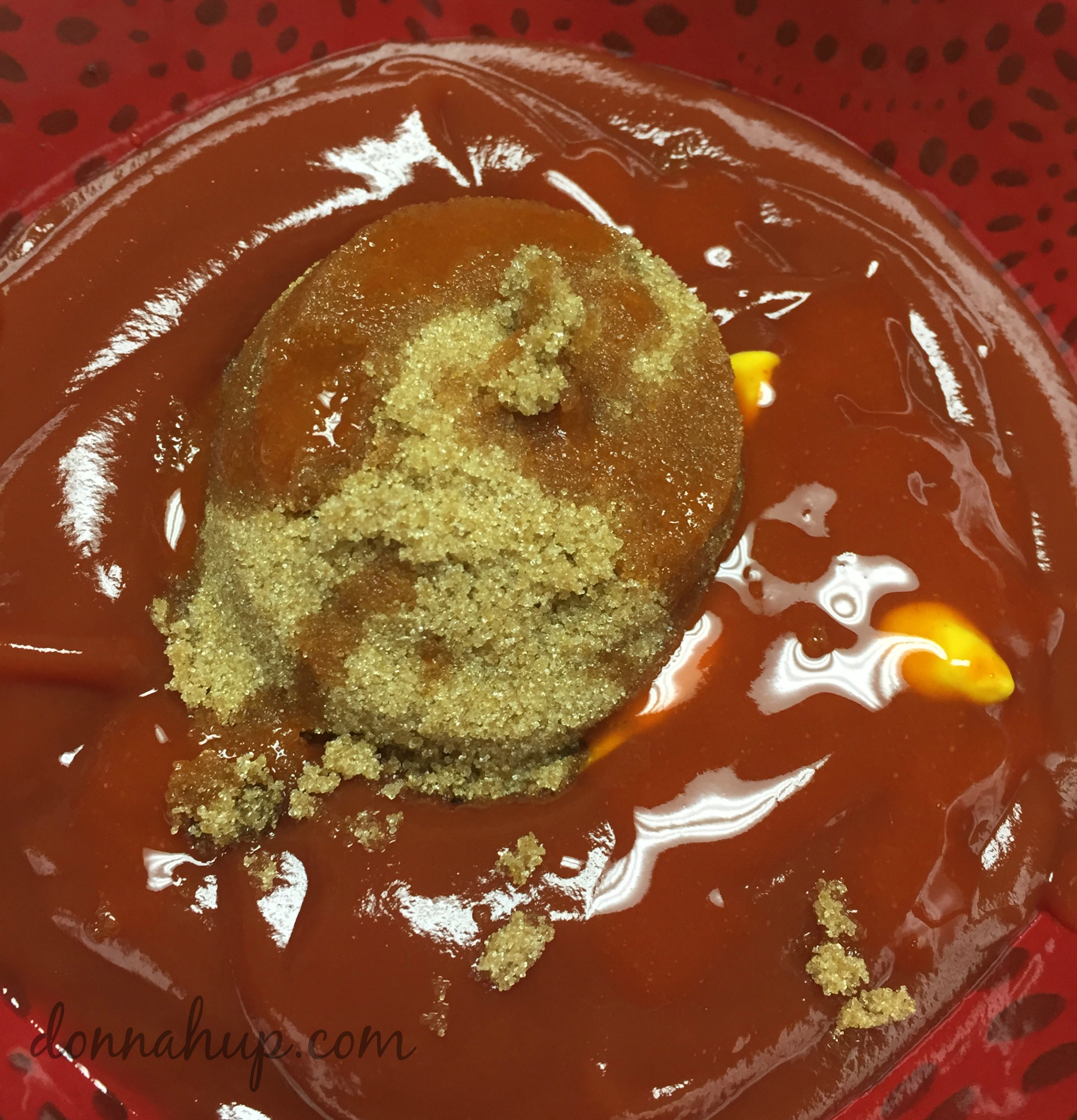 I topped it with the other half of the beef mixture and coated the top with my ketchup, mustard, brown sugar, and hot sauce mixture.
The result was this beauty.
My husband liked the meatloaf, but thought my ketchup mixture was too sweet. I loved the ketchup mixture so he had a little and I ended up eating the rest (not all in one sitting).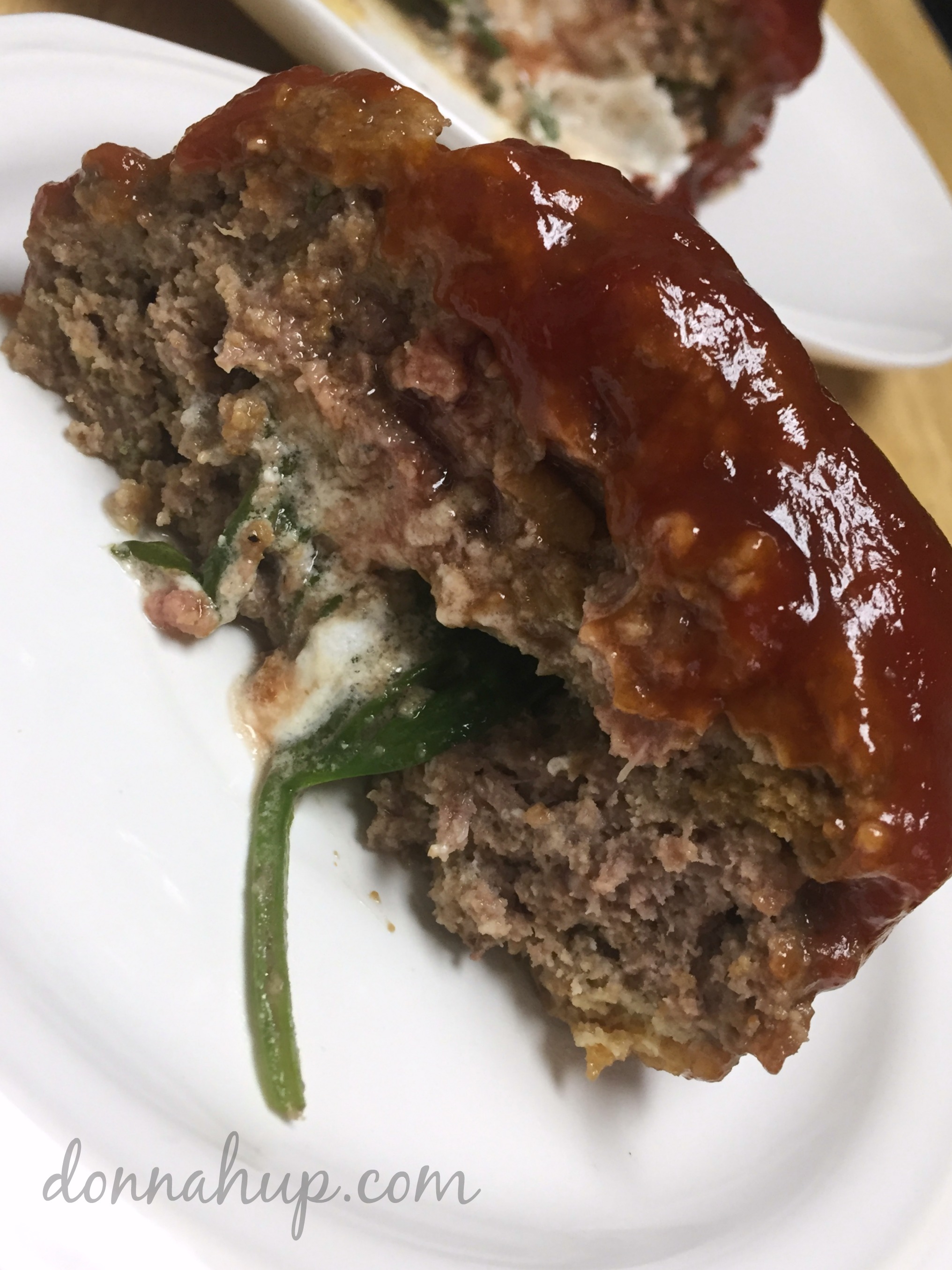 Next time I'll skip the brown sugar on half, because my husband loved the rest of it.  If you're looking for a new meatloaf recipe, give this one a try!
What do you do to jazz up your meatloaf?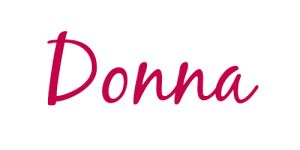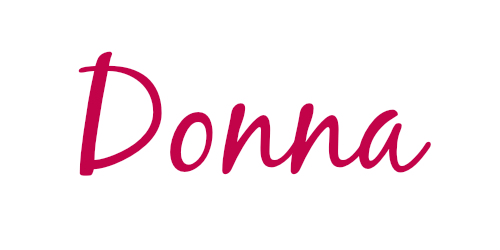 Spinach and Goat Cheese Stuffed Meatloaf
Ingredients
3 slices of bread
1/2 c milk
1.5 lb ground beef
1/2 c parmesan cheese
2 tsp onion powder
2 tsp garlic powder
2 tsp pepper
2 tsp salt
2 tsp paprika
2 tsp parsley
2 eggs, whisked
1.5 c ketchup
1/3 c brown sugar
1 tsp yellow mustard
hot sauce
1 c spinach
4 oz goat cheese
Instructions
Preheat oven to 350 degrees.
Break up bread and pour milk over it. Set it aside so the bread soaks up the milk.
Mix ground beef with eggs and milk soaked bread. Add seasonings and parmesan cheese. Mix completely.
Flatten half the ground meat, put spinach and goat cheese in the center. Cover with the other half of the loaf with the remaining ground beef.
Mix the ketchup, mustard, brown sugar, and hot sauce together (I used about 2 tsp in mine).
Coat the top of the loaf with 1/3 of the ketchup mixture and cook for 45 minutes.
Coat with another 1/3 of the ketchup mixture (the remaining 1/3 will be served with). Cook for another 15 minutes.
I left my meatloaf under the broiler for about 5 more minutes to make the ketchup mixture sticky.
Serve and Enjoy!