Gluten Free Chex Mix
I have to admit as the holiday parties roll around I really miss certain things like Chex Mix! They do have gluten free chex but it was missing ingredients until I found Glutino's gluten free Bagel Chips!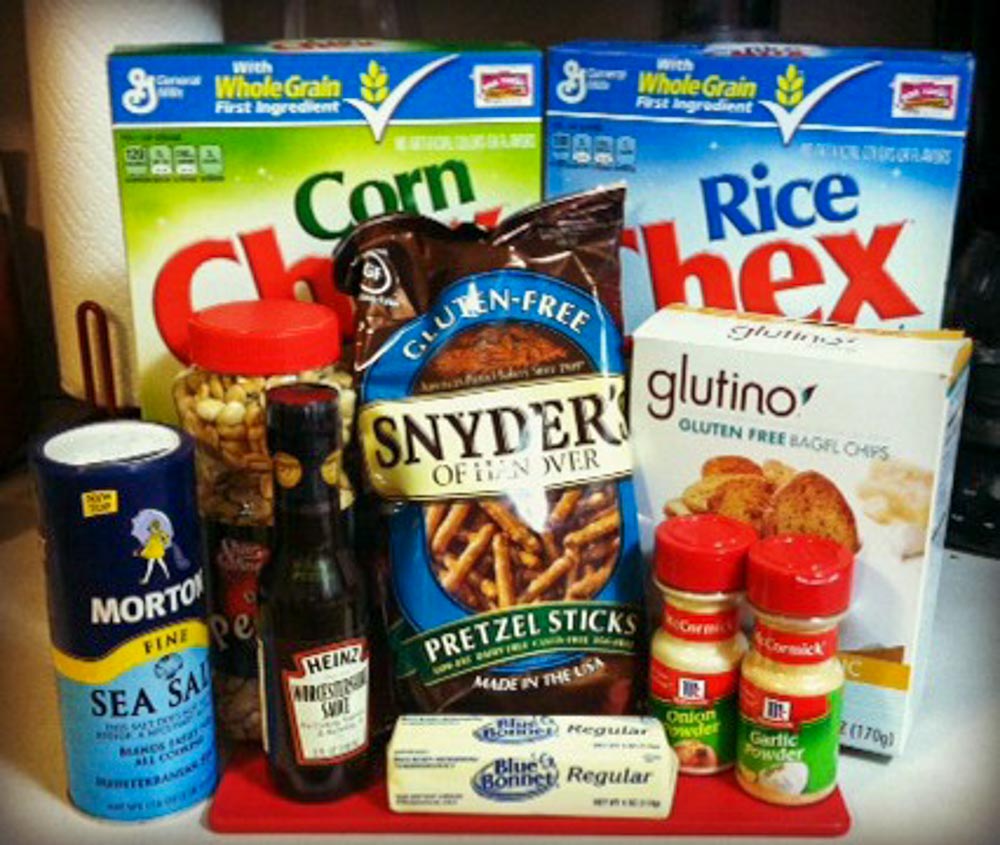 Ingredients:
4.5 c corn chex
4.5 c rice chex
1 c roasted peanuts
1 c gluten free pretzels
1 c bagel chips
6 tbsp butter
2 tbsp worcestershire sauce
1.5 tsp salt
3/4 tsp garlic powder
1/2 tsp onion powder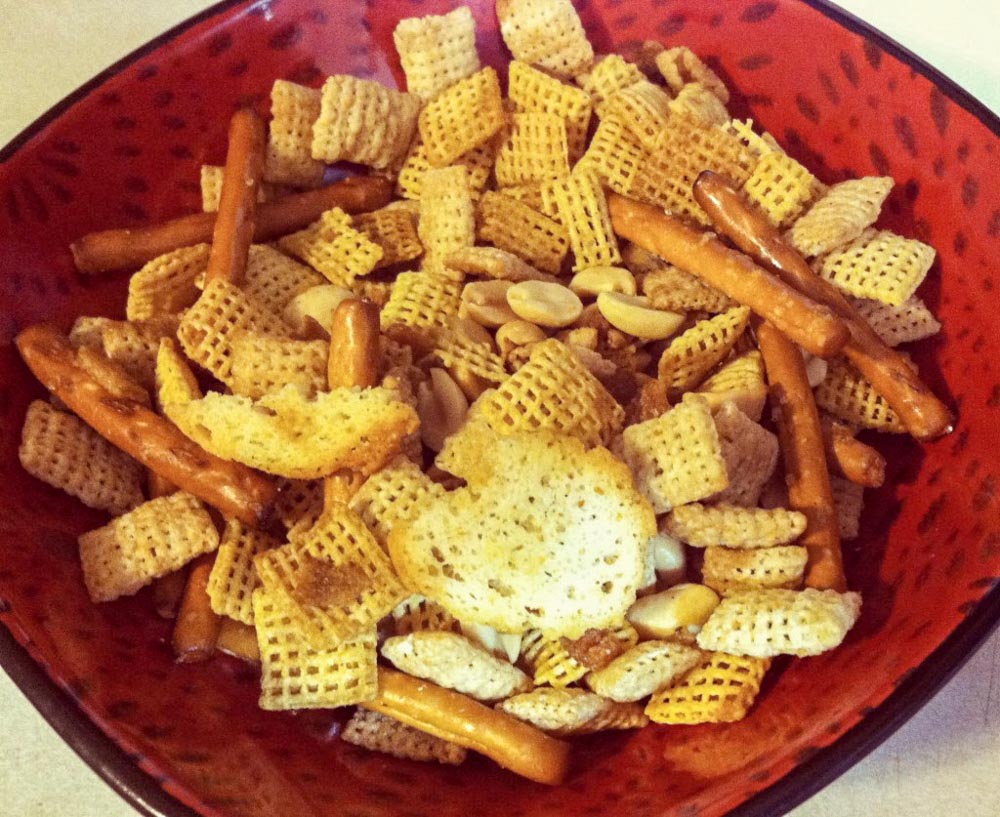 Directions
Preheat oven to 250 degrees
Mix chex, peanuts, pretzels, and bagel chips in a bowl.
Melt butter.
Add the worcestershire sauce, salt, garlic powder, and onion powder to the butter and mix.
Bake for 1 hour mixing every 15 minutes.
Spread out over a paper towel and dry for about 1 hour.
Store in an air tight container.