We had so much fun Visiting the Florida Aquarium Exhibits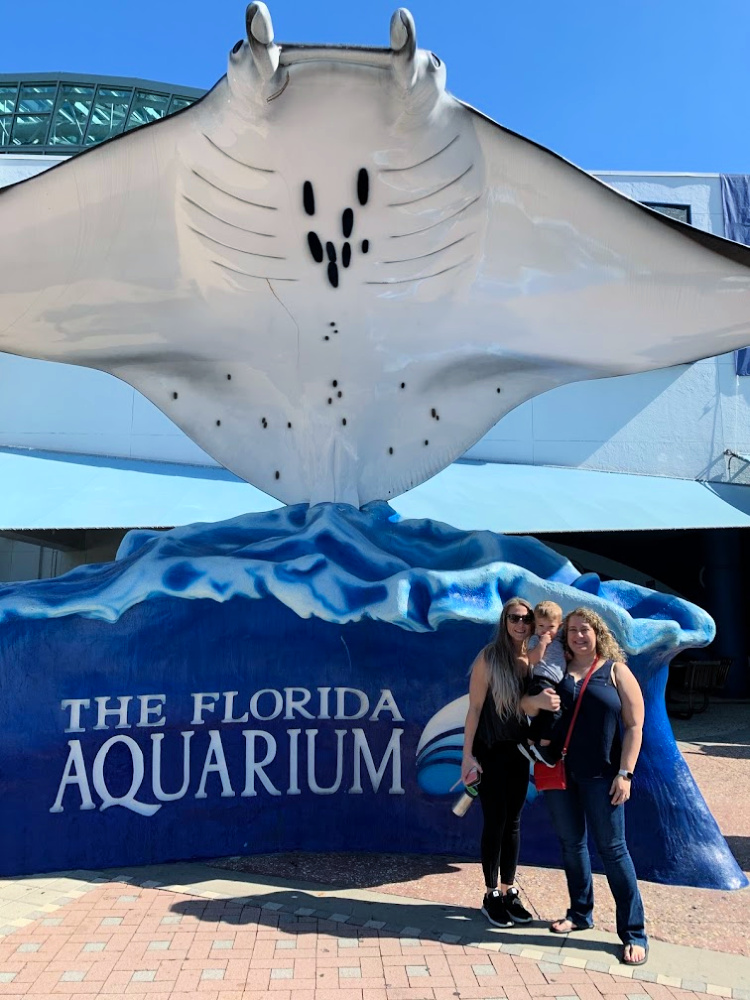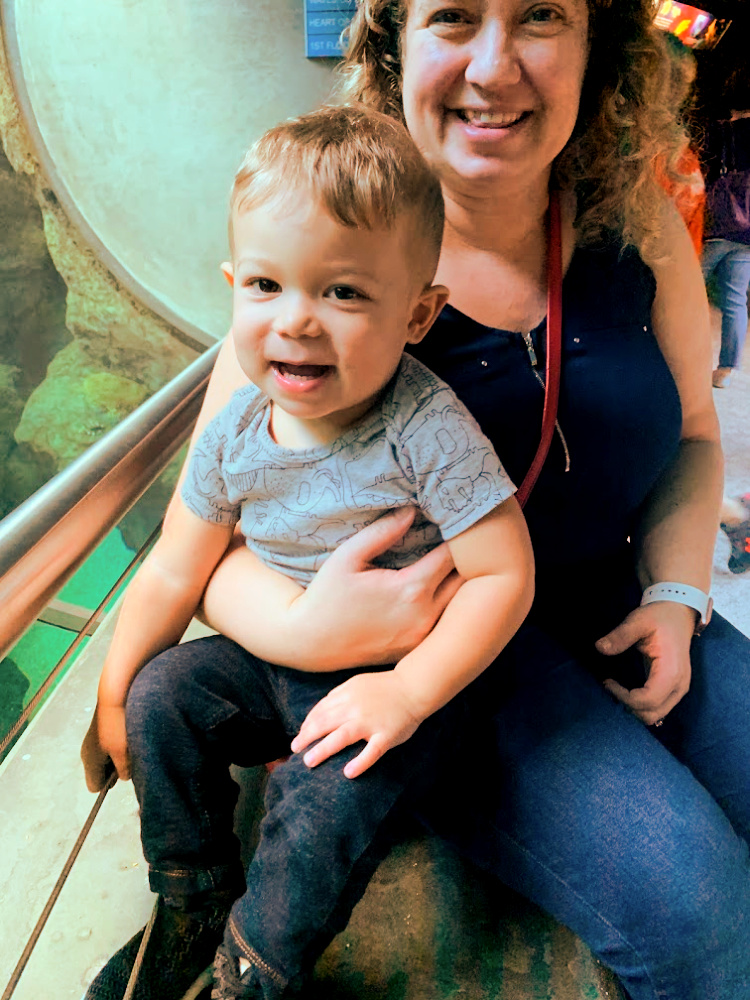 Aquariums are my nephew and my thing.  Christian loves the fish so I love to find one whenever we hang out. My sister and Christian took a road trip to see me in Tampa when I was down there for a convention.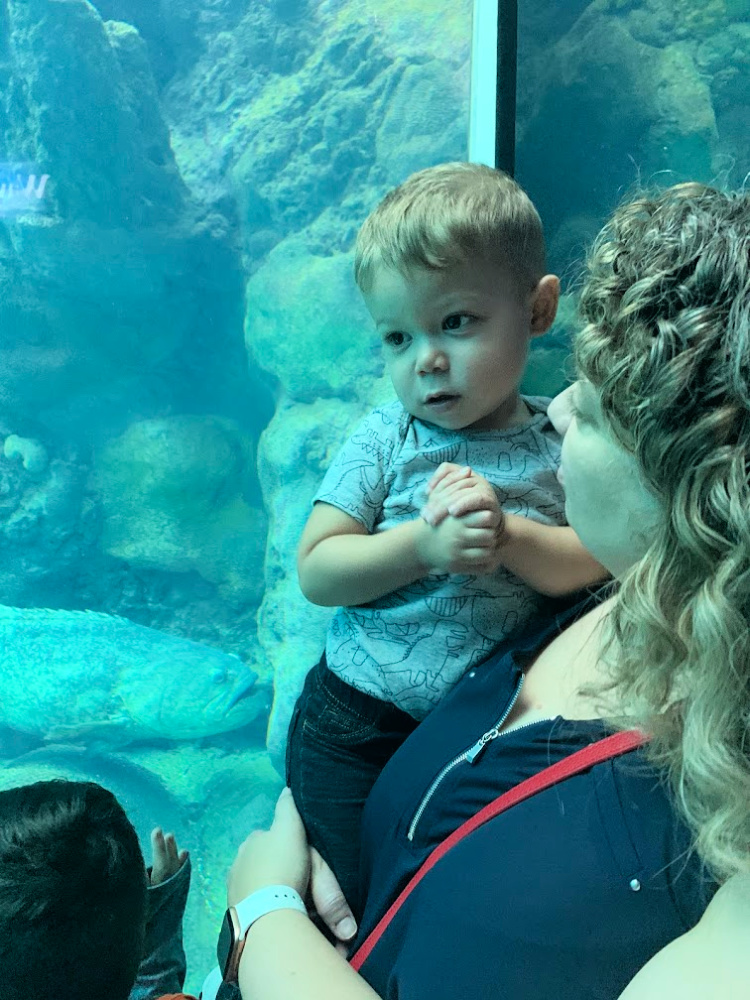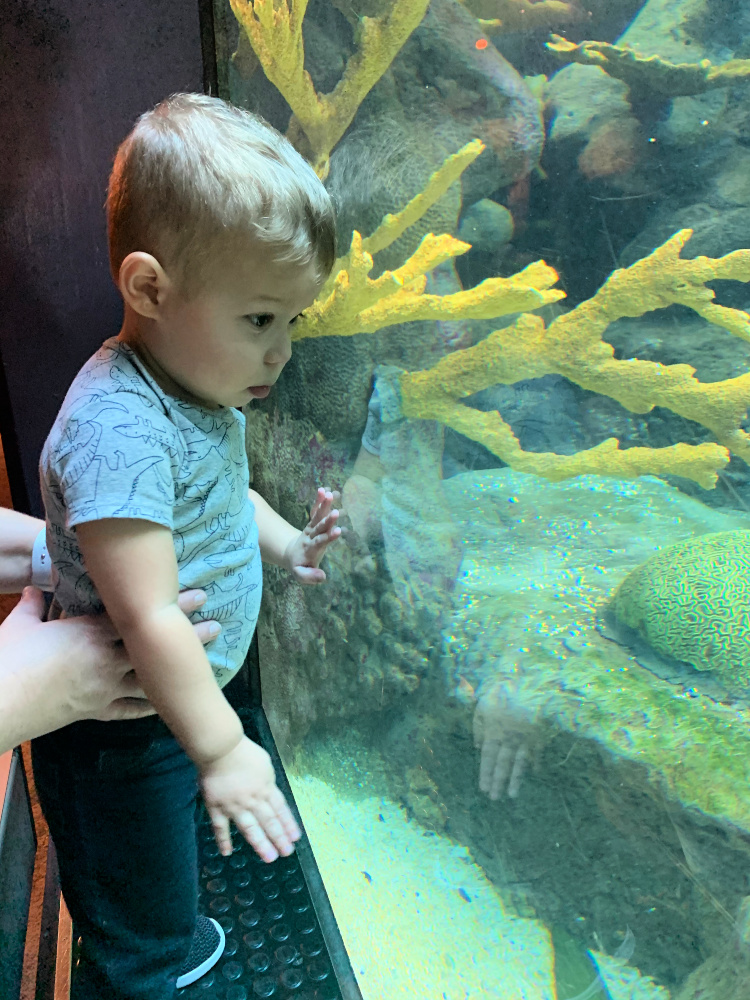 We decided to visit the Florida Aquarium in Tampa during some of my free time.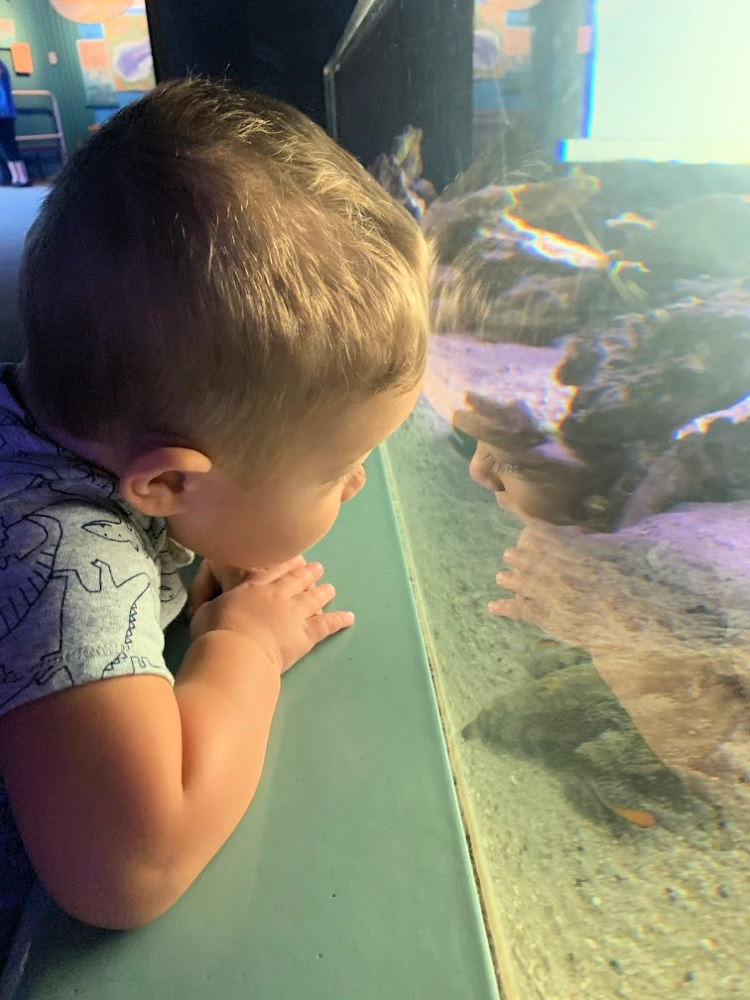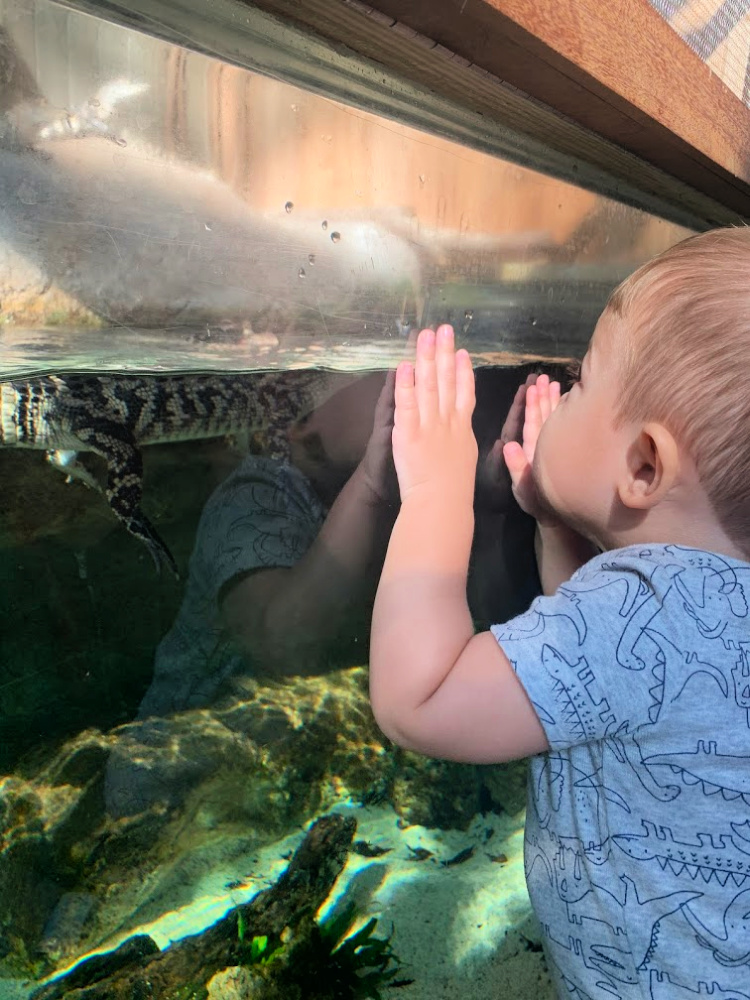 One thing I noticed right away is that a lot of the displays were on his level. He's a newer walker and loved that he could see everything and walk to it. He loved seeing all the fish swim by.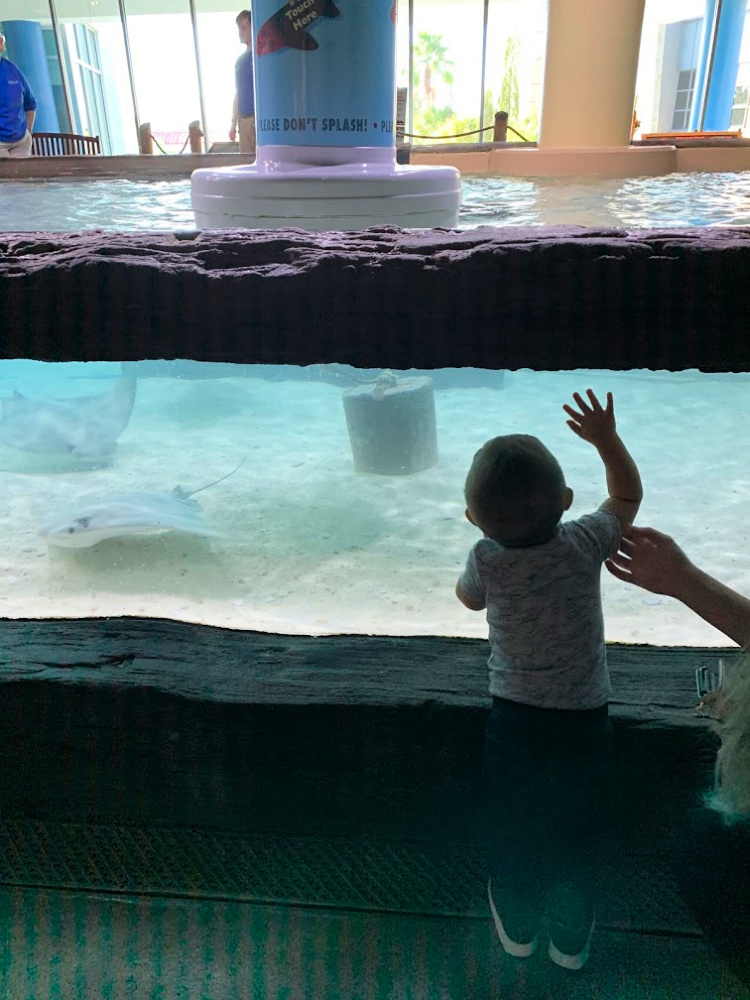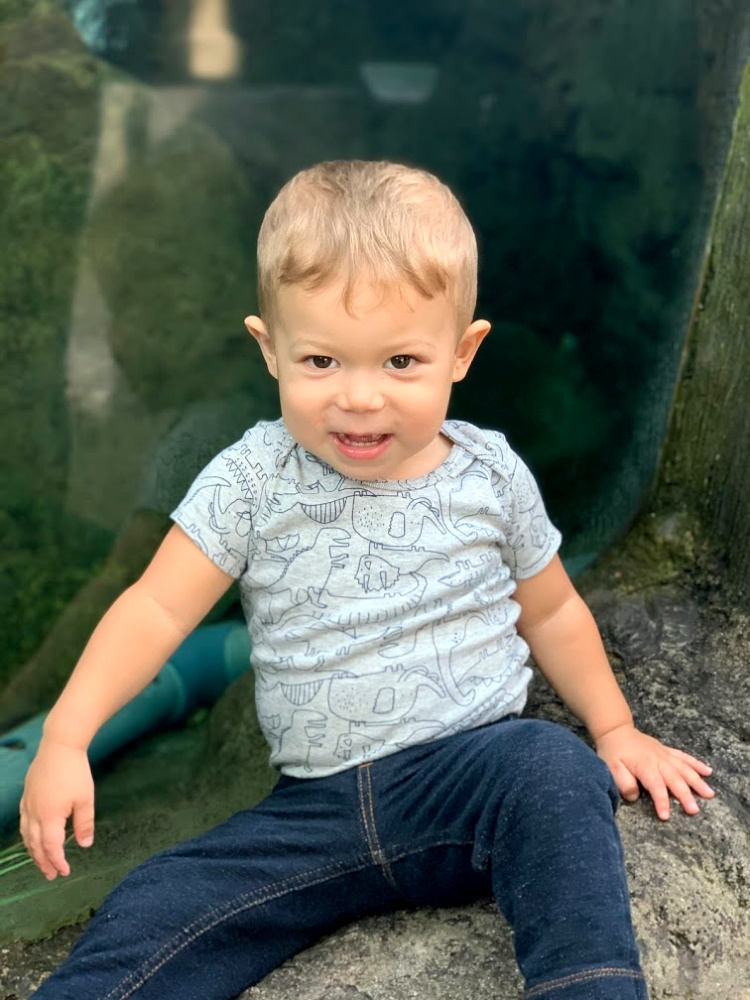 We went to the left when we got off the escalator and found all sorts of neat displays but were a little disappointed by how small it was. Turns out we totally missed a wing that even more fish! There was even an outside conservation area.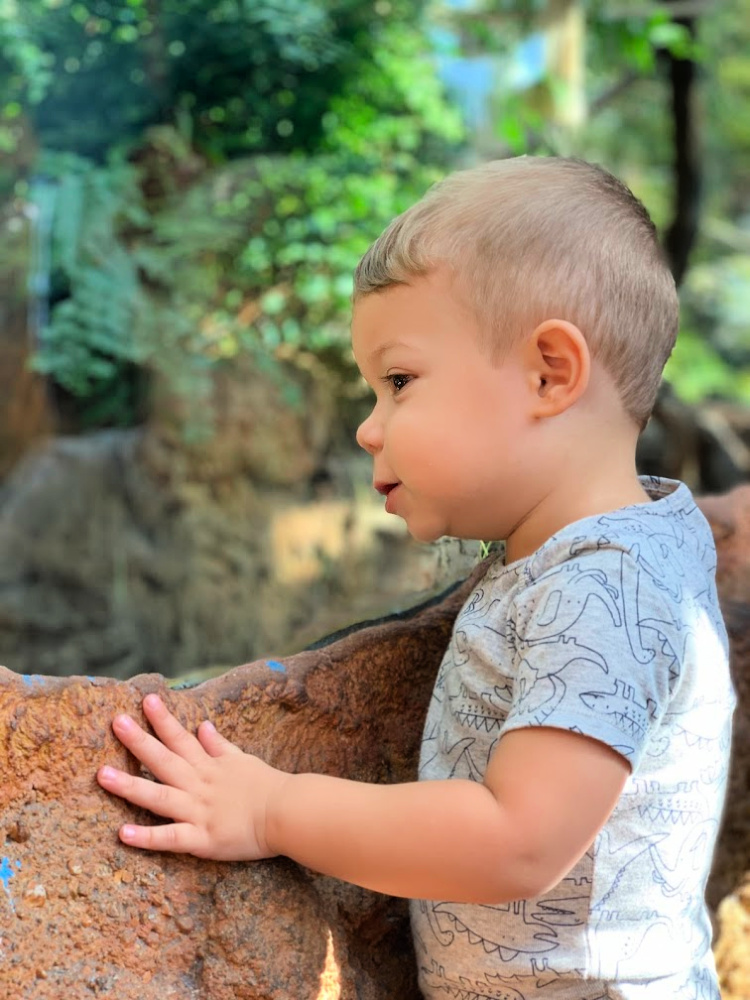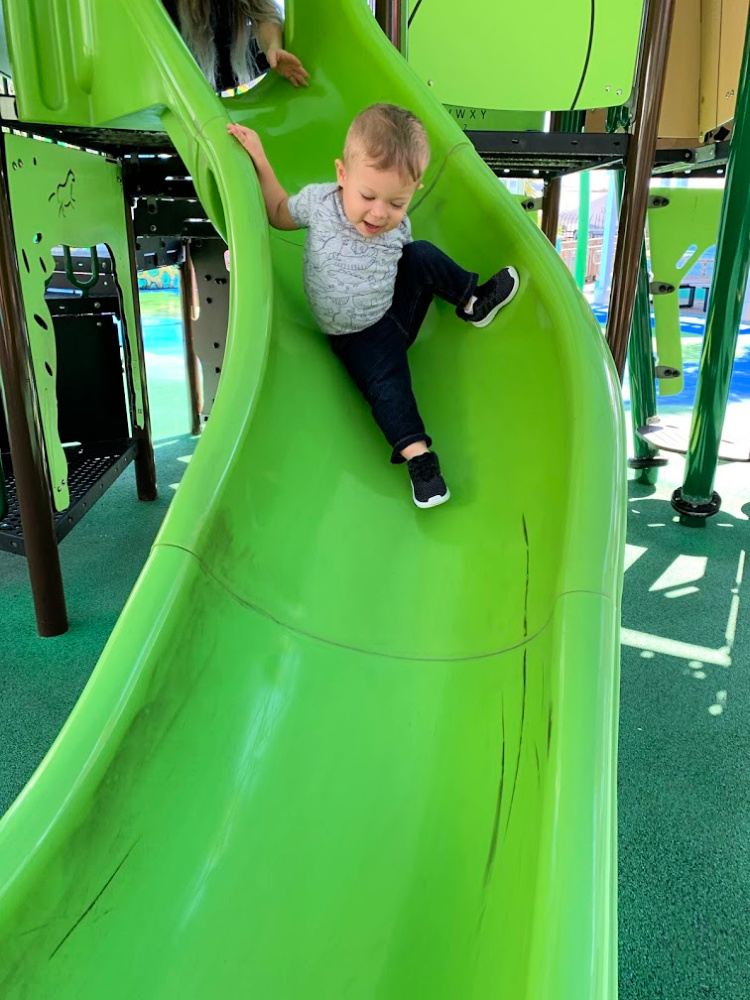 There was a playground outside which was great for burning off energy.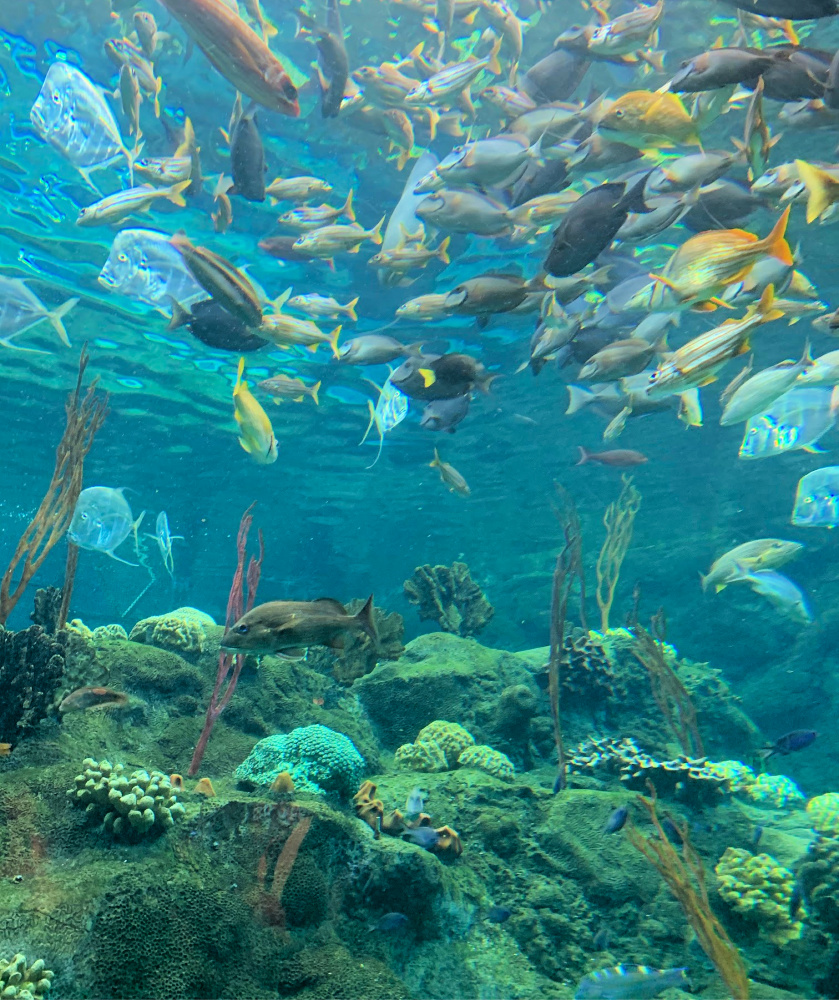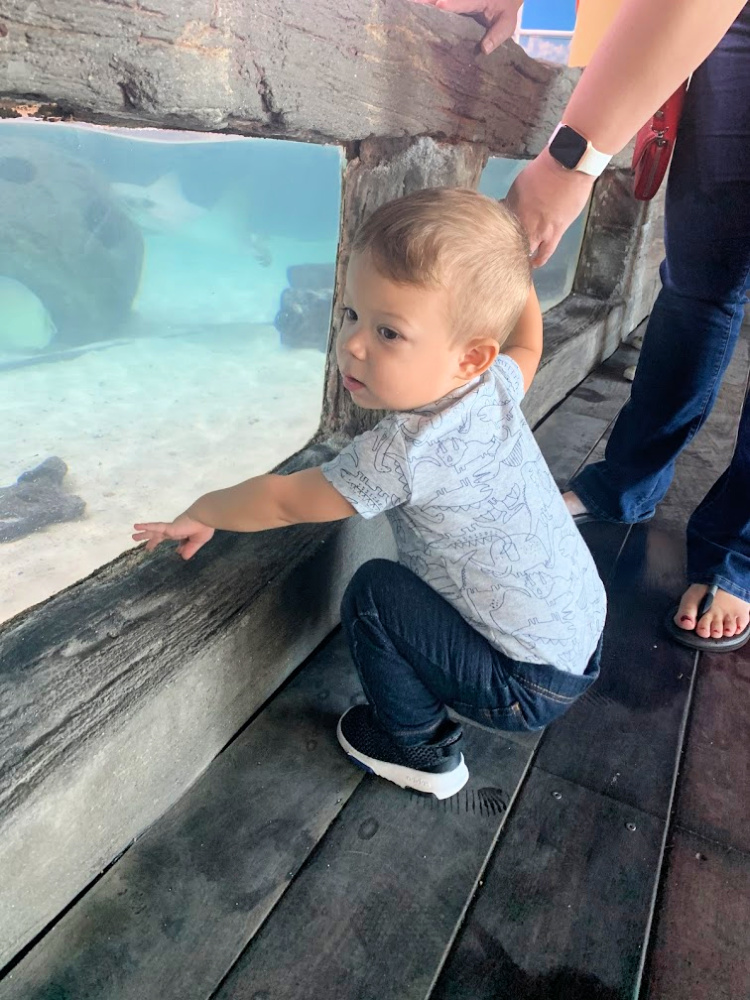 We were able to spend a good couple hours there. We even got stamps so we could return later after nap time if we wanted to. That was nice because the Aquarium was just a short trolley ride from downtown.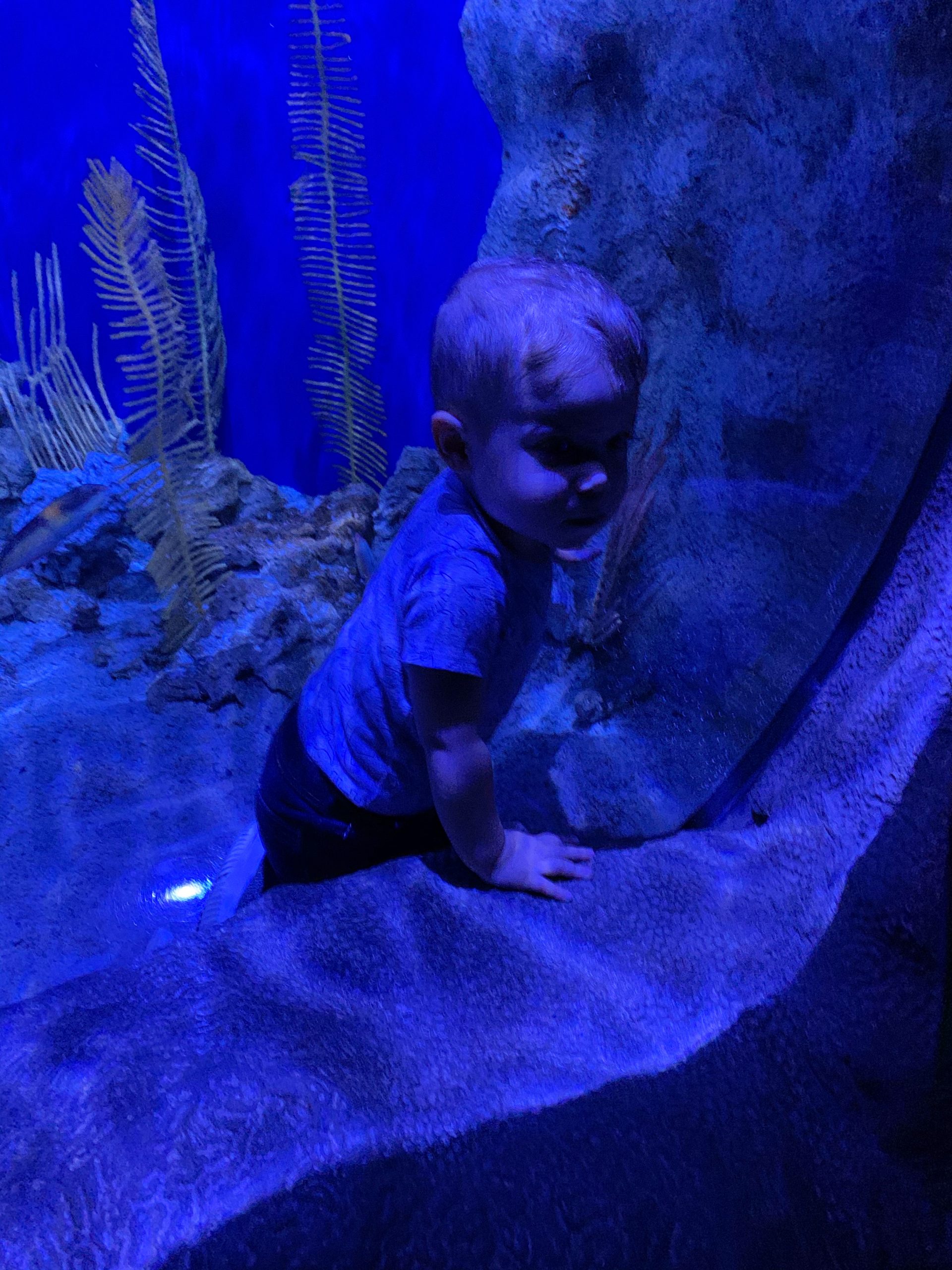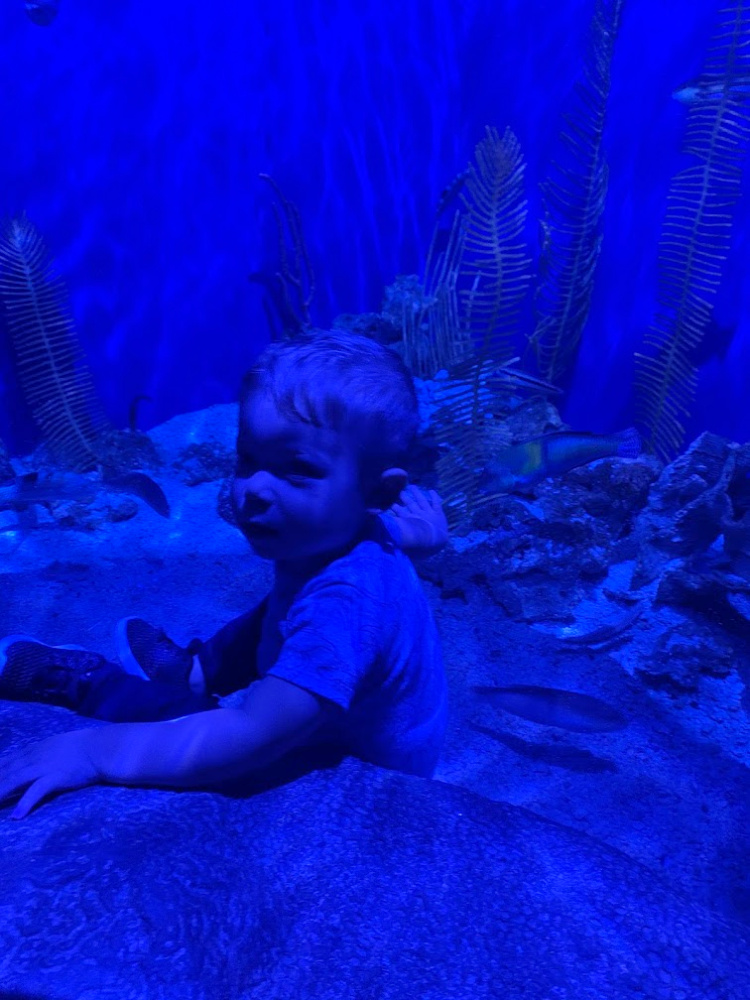 Christian had two favorite exhibits.  One was a cave area where he could sit and the plexiglass with the fish surrounded him. It was almost like he was sitting in the middle. He squealed and giggled and definitely did not want to get out. I think he would have sat there all day if we let him.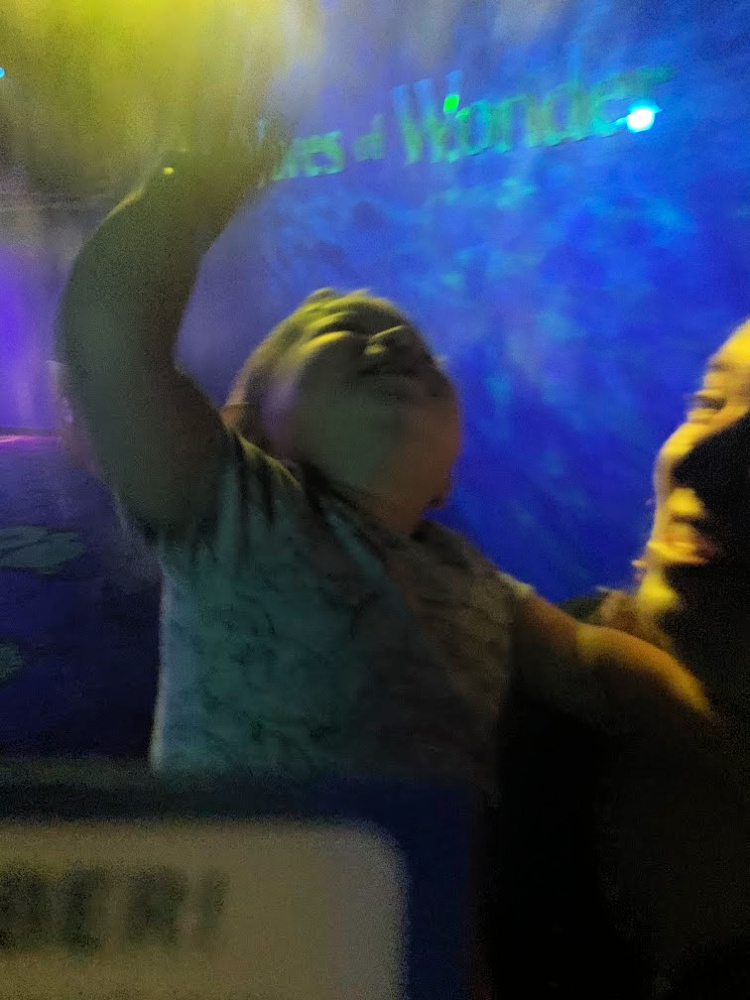 The other part he loved was a hallway that had a mister. He was obsessed. He'd laugh and run through it then turn around and run through again. He thought it was the greatest.
We had a great day and I would definitely visit again.
Connect with them: