*This shop has been compensated by #CollectiveBias and its advertiser. All opinions are mine alone.
Everything Burger Bowl with Italian Dressing Recipe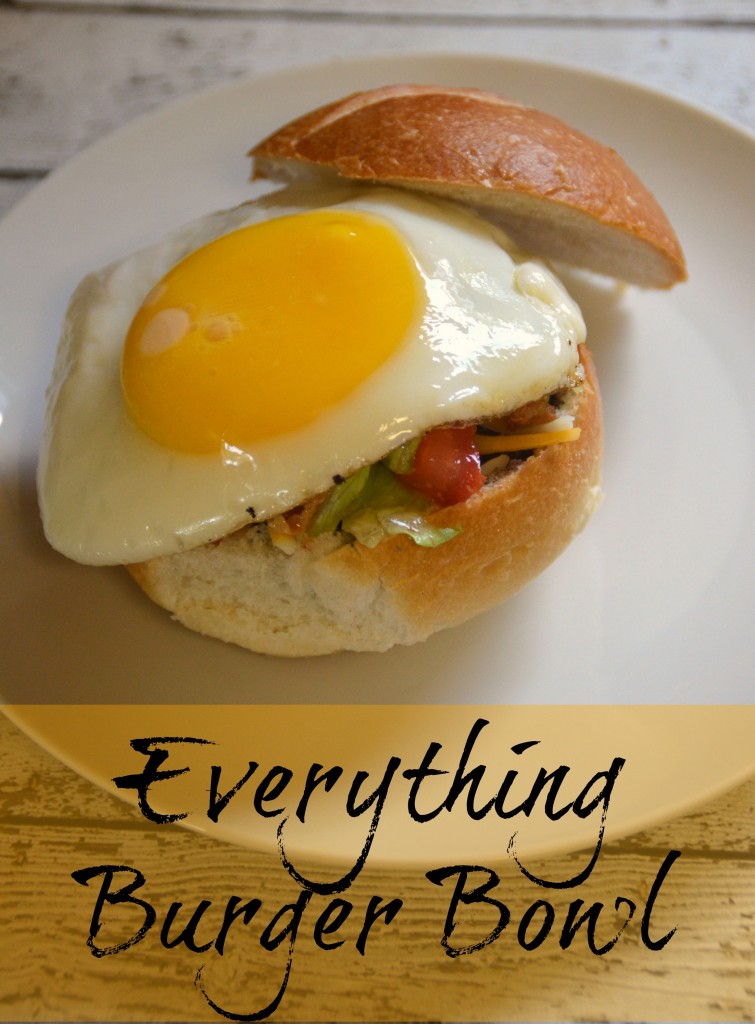 This Everything Burger Bowl with Italian Dressing Recipe is inspired by my grandma. One of my favorite things when I was younger was go to my grandma's house (my dad's mom). She was not your typical "sweet old lady". The only part of that statement that fit her was "old" and even that was stretching it. She might have been "older" but she was younger at heart than adults half her age. Okay, before you attack me for not calling my grandma sweet or a lady you need to know she'd be proud of the fact I didn't see her as either. My grandma raised 10 kids by herself! Yes, TEN! She was amazing. She was a bartender and a pool shark and could tell a dirty joke that would make most men blush. She was totally awesome and I knew that even at 2am when I was in college I could call her on the phone to cry, talk, laugh, basically any reason at all. She was one of the most amazing people I ever knew. Some of my greatest memories were going to her house for lunch on Sunday afternoons.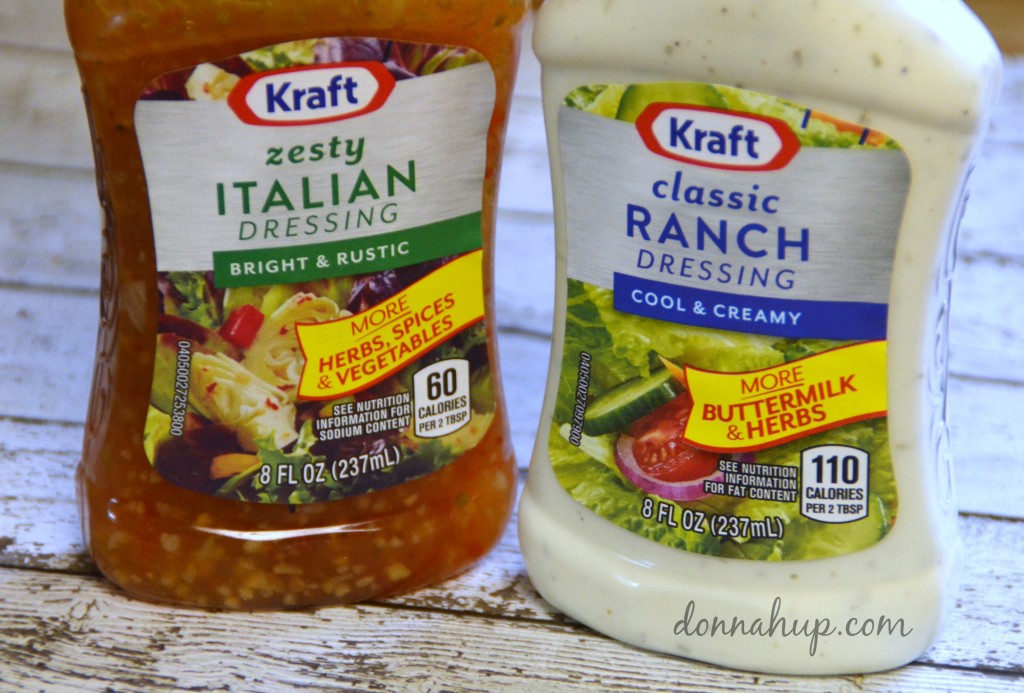 Remember I mentioned she was a single mom to ten kids? She understood frugal and being on a budget. She was the only person I knew who could mix 5 different nights of leftovers into an amazing gourmet meal. She also made the strangest combinations with whatever was in the fridge. I know I'd never have thought to mix ground meat + eggs + Italian Dressing, but it's really good! #FoodDeservesDelicious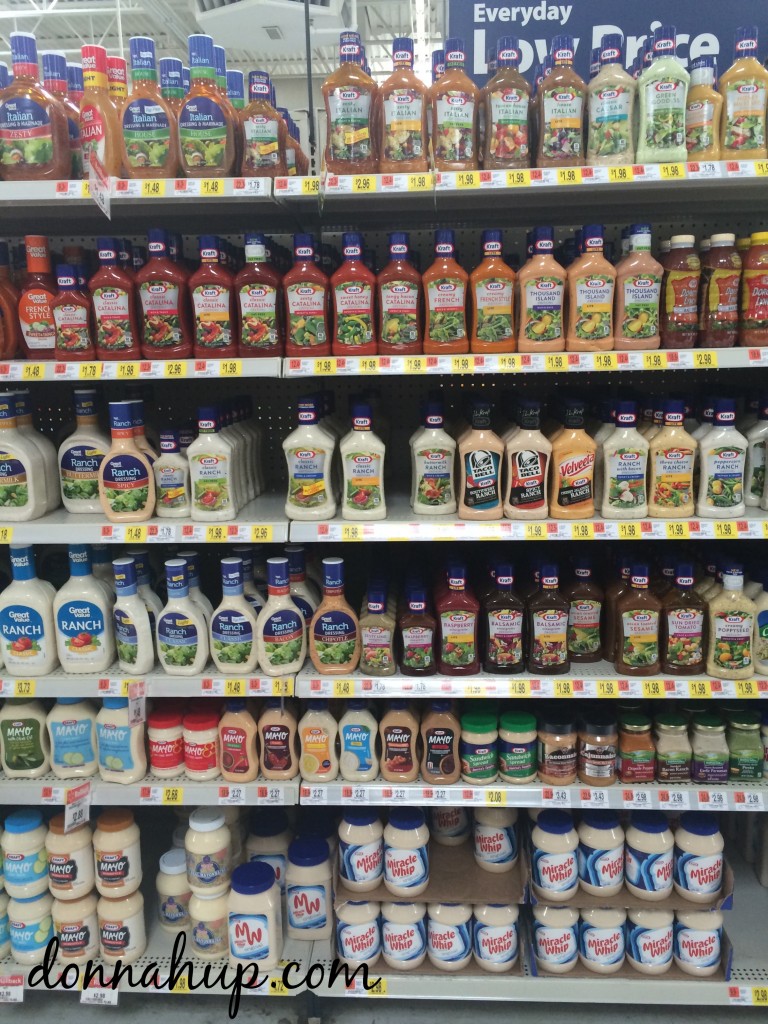 I was at Walmart this past week and found they carry numerous flavors of Kraft pourables. This gave me a wonderful idea for a "grandma inspired" meal. I was going to make Everything Burger Bowls with Italian Dressing! Yes salad dressing can be used for more than just salads and marinades. I've found that Krafts's newly reinvented (the Classic Ranch is now creamier with more buttermilk and savory herbs and the Zesty Italian now has even more herbs & spices!) pourables are not only tasty, but budget-friendly and they give your dish that extra zing!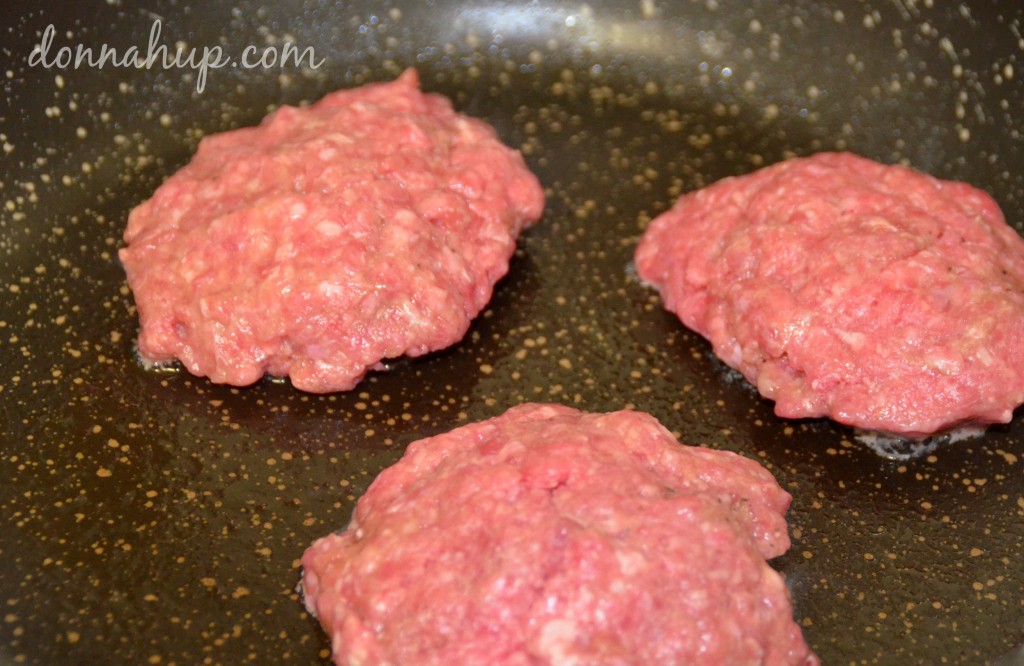 I started by cooking burgers. You can cook, bake, or grill them. While the patties were cooking I worked on prepping the burger bowls.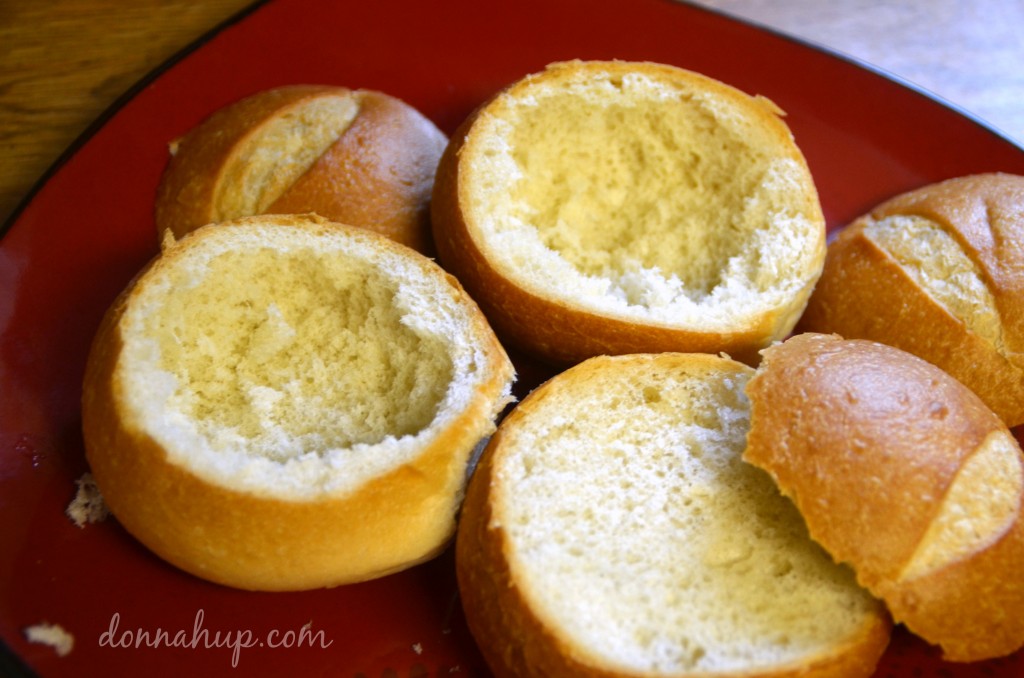 My grandma would bake her own bread; I don't. I use gluten free rolls but you can use your favorite bread rounds. You'll want to cut the tops off and scoop out the middles. I set the middles aside and use them for breading. (See, my grandma's thriftiness did get handed down to me). You're going to be putting the burger in the bottom of the bread bowl so you'll want to make your burgers small enough to fit.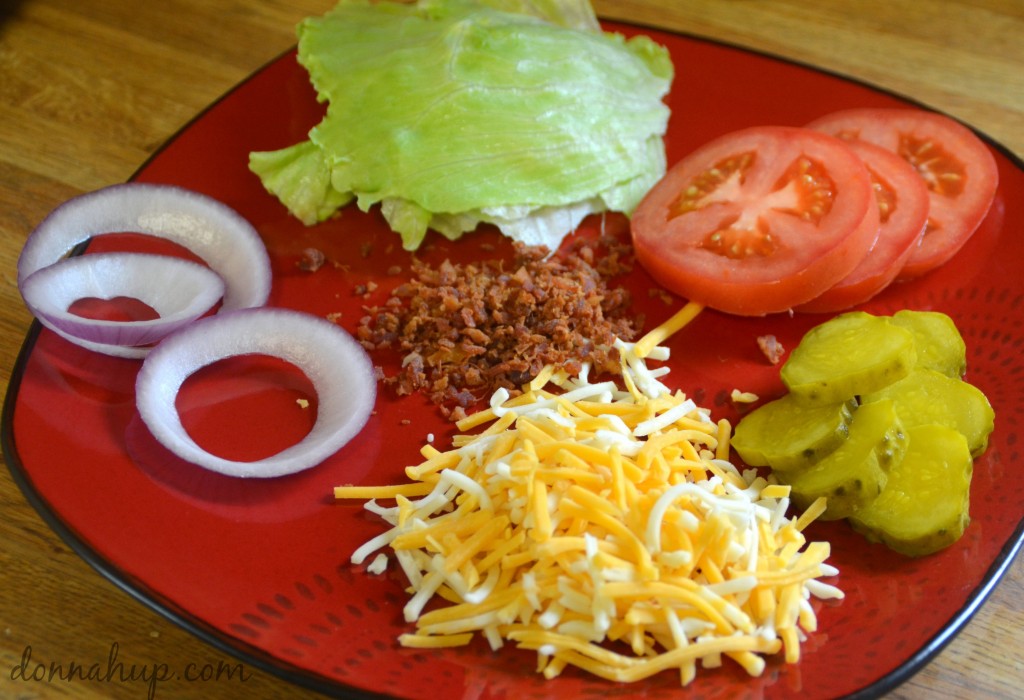 I also start getting out some of our favorite burger toppings like lettuce, tomatoes, pickles, cheese, onions, and bacon bits.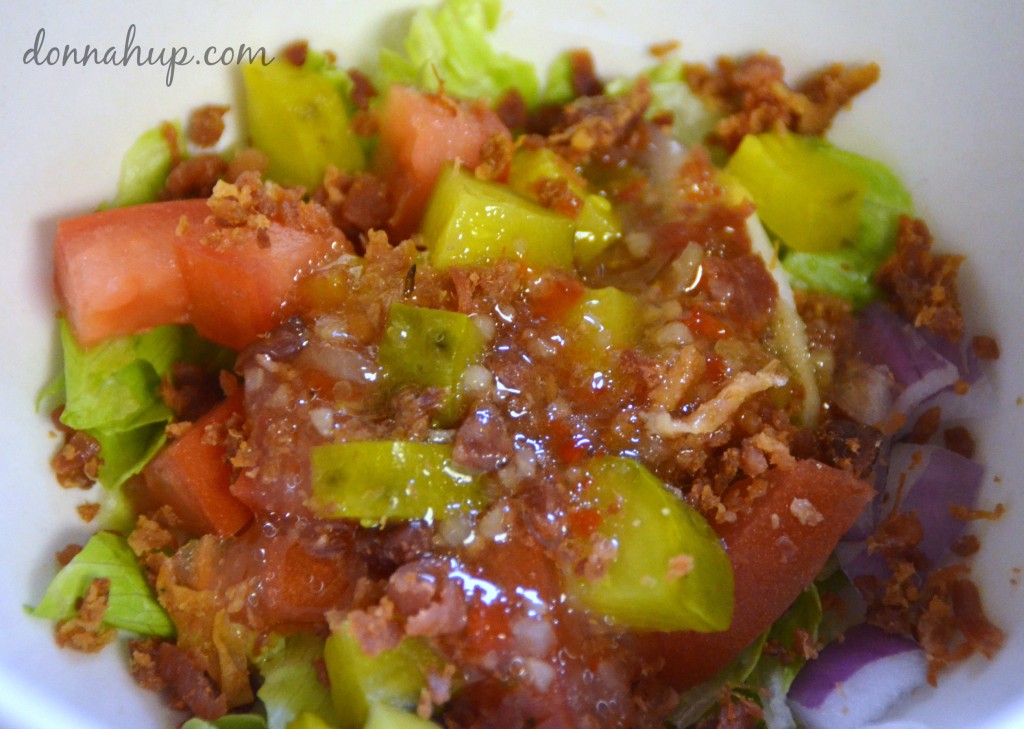 I cut the toppings up (all except the cheese shreds) and topped them with Kraft Zesty Italian dressing. Mix thoroughly and set aside.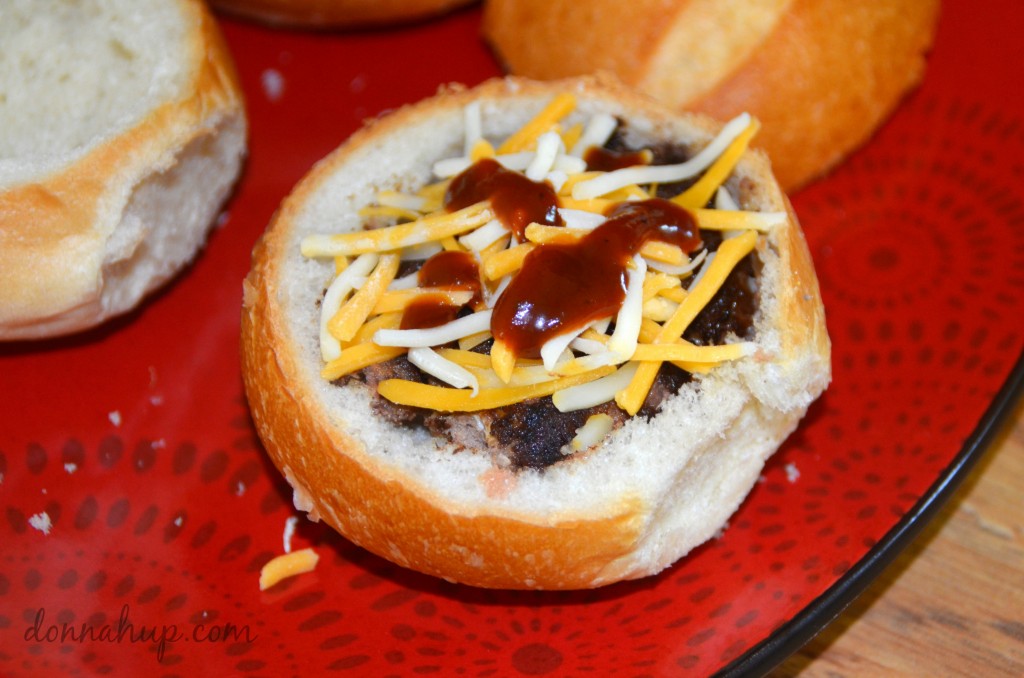 Once the burgers are done, place them in your bread bowls top them with shredded cheese and condiments (I used BBQ sauce).
Then top the burger with the Italian Dressing mixture. At this point, I cook my eggs.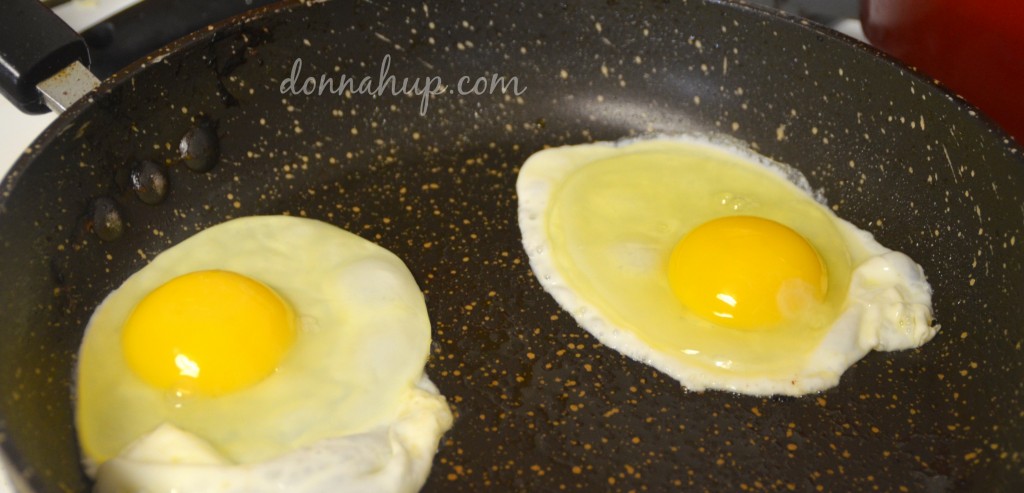 Yes, eggs. Trust me, it's really good! I top the burger off with the eggs.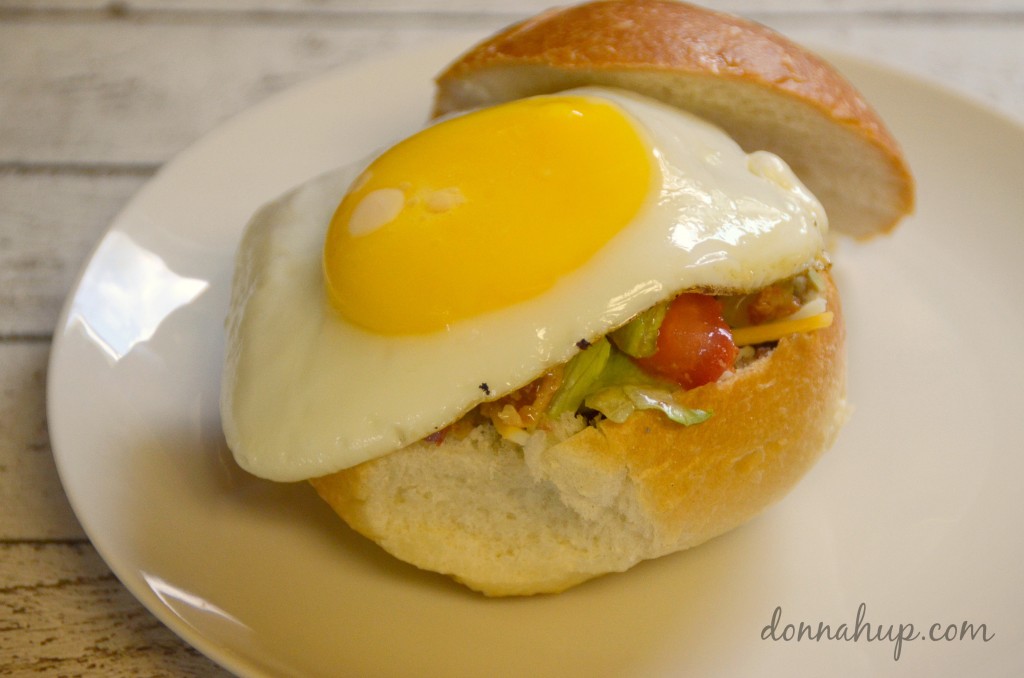 These are favorites around here!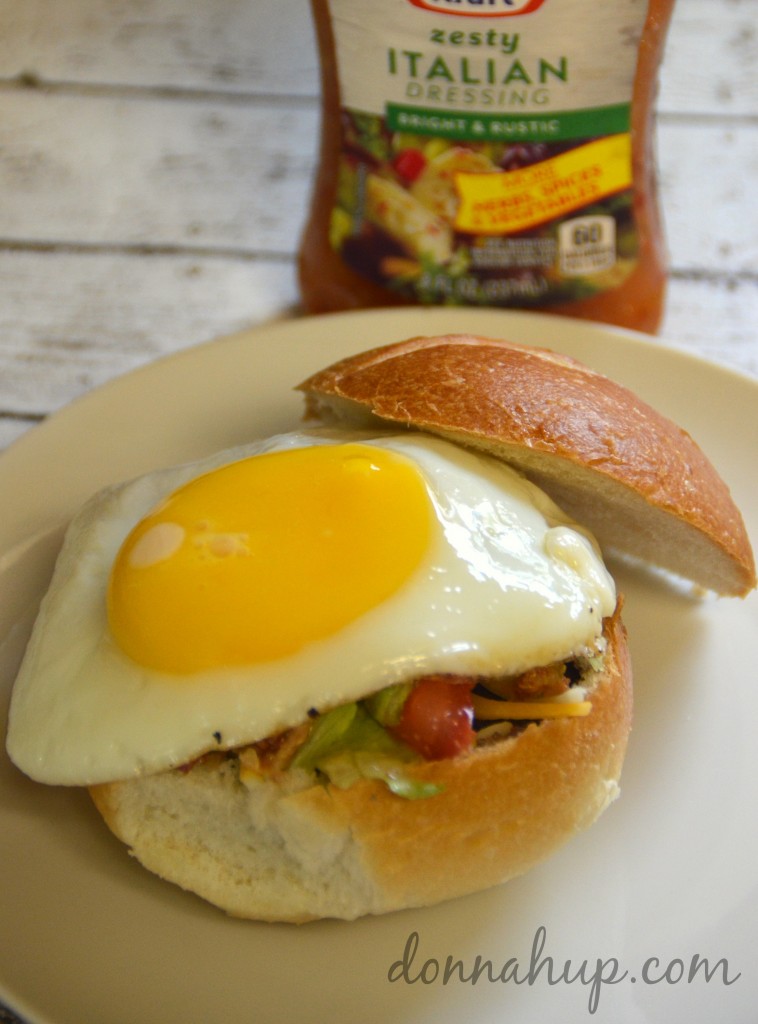 The Italian dressing was an amazing addition and really kicked up the flavor.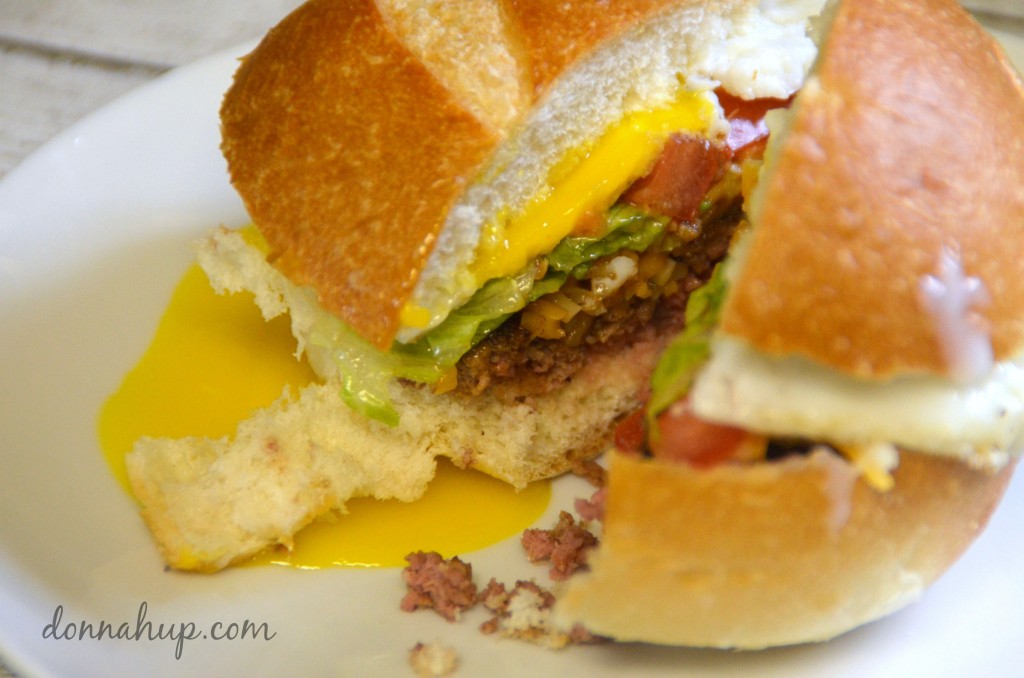 Doesn't it look delicious?! Food tends to bring back amazing memories. What great food memories do you have?
Everything Burger Bowl with Italian Dressing Recipe
Ingredients
Ground meat for burgers

Bread rounds

Burger toppings (lettuce, tomatoes, pickles, bacon bits, onions)

Condiments

Shredding Cheese

Kraft Zesty Italian Dressing

Eggs
Instructions
Cook burgers

Prepare bread "bowls" by cutting off top and scooping out center.

Cut up burger toppings in bowl and top with Italian Dressing.

Place cooked burger in bread bowl. Top with cheese and choice of condiments.

Top burger with Italian Dressing mixture.

Cook egg and put on top of burger.

Serve with top of bun on side.

Enjoy!
donnahup.com receives free products for review purposes, and may sometimes be compensated for posts. All opinions expressed are solely from donnahup.com. See donnahup.com's Disclosure Policy for complete details. My opinions are my own and were not influenced by any form of compensation. This disclosure is done in accordance with the Federal Trade Commission 10 CFR, Part 255 Guides Concerning the Use of Endorsements and Testimonials in Advertising.