Emmet's Social Table in Waxhaw, NC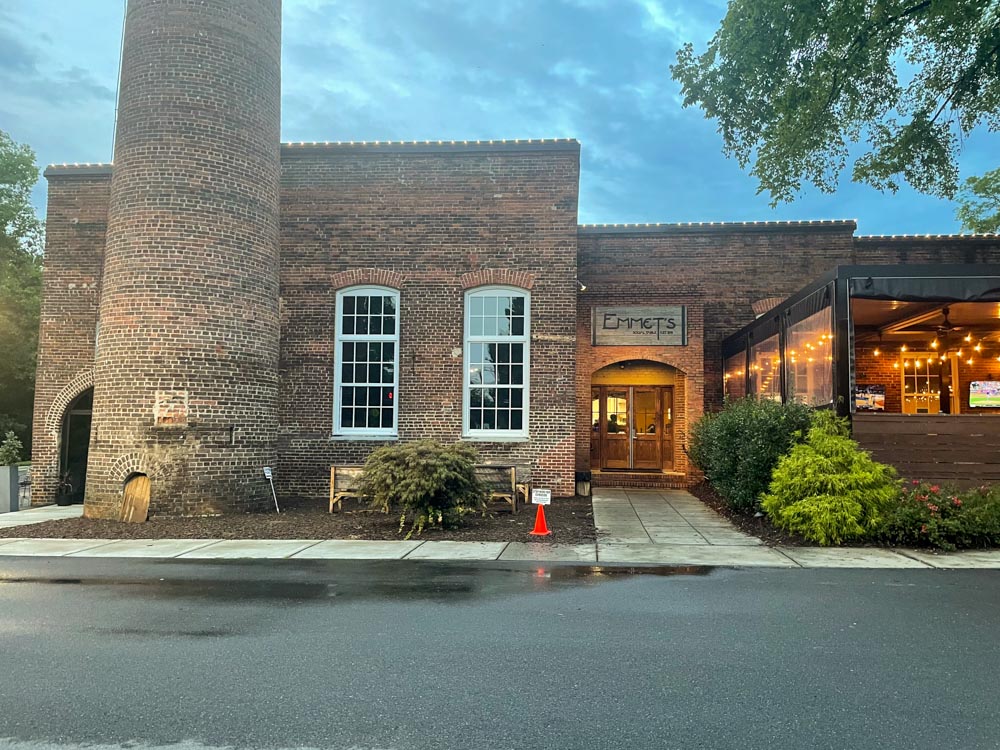 Emmet's Social Table is one of my favorite places to dine in Waxhaw, NC.  It's located in a turn of the 19th century former Cotton Mill.  And it's not a typical type of restaurant, it's American Style Tapas. The concept is one designed around guests sharing multiple rounds of food, allowing for different flavor experiences in just one dining experience.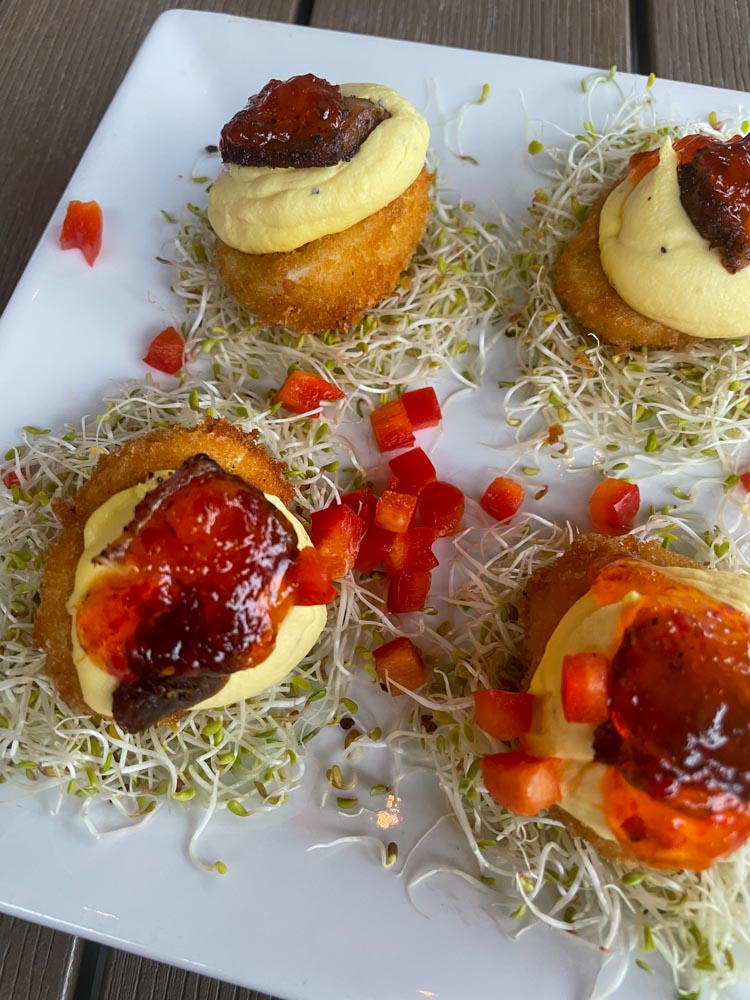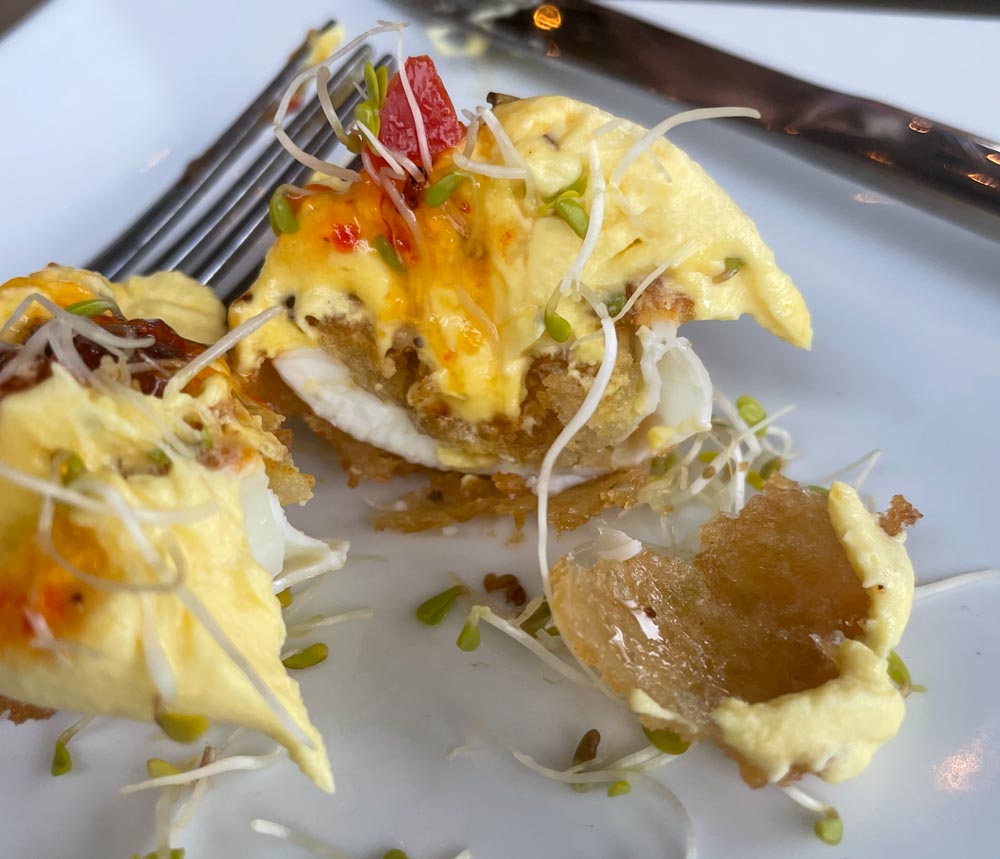 And there's so many amazing flavor experiences. In fact I'm craving their South Main Deggs as I type this.  I've never really been into deviled eggs. I could take them or leave them, but these are insanely good. They're fresh deviled eggs with pork belly and pepper jelly drizzle and I seriously crave them anytime I'm in the area.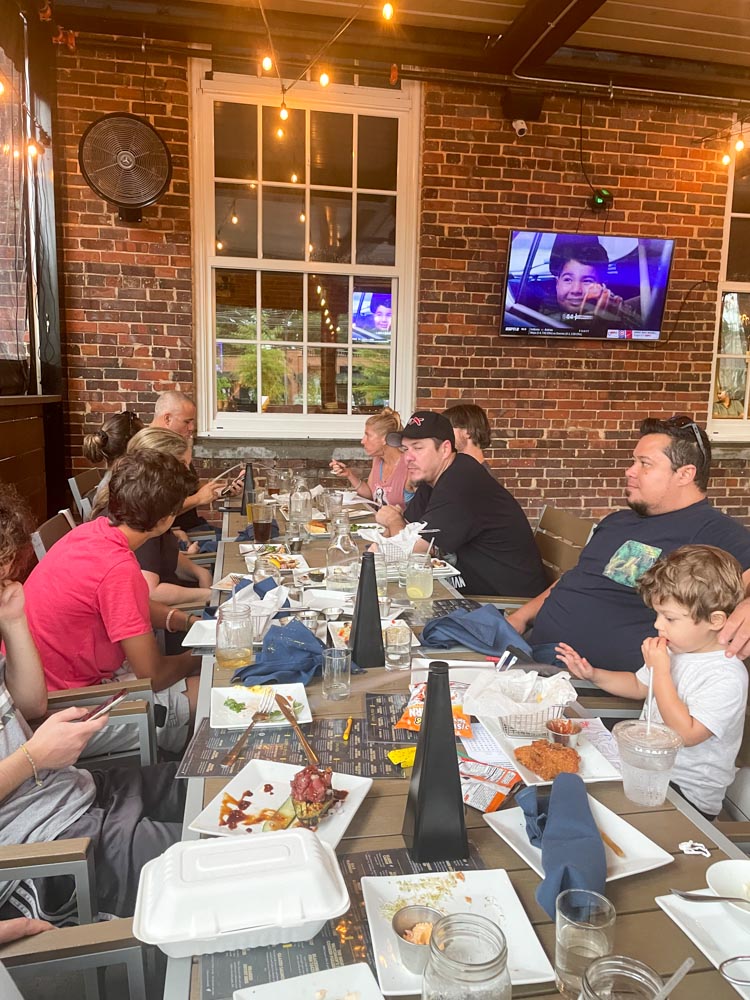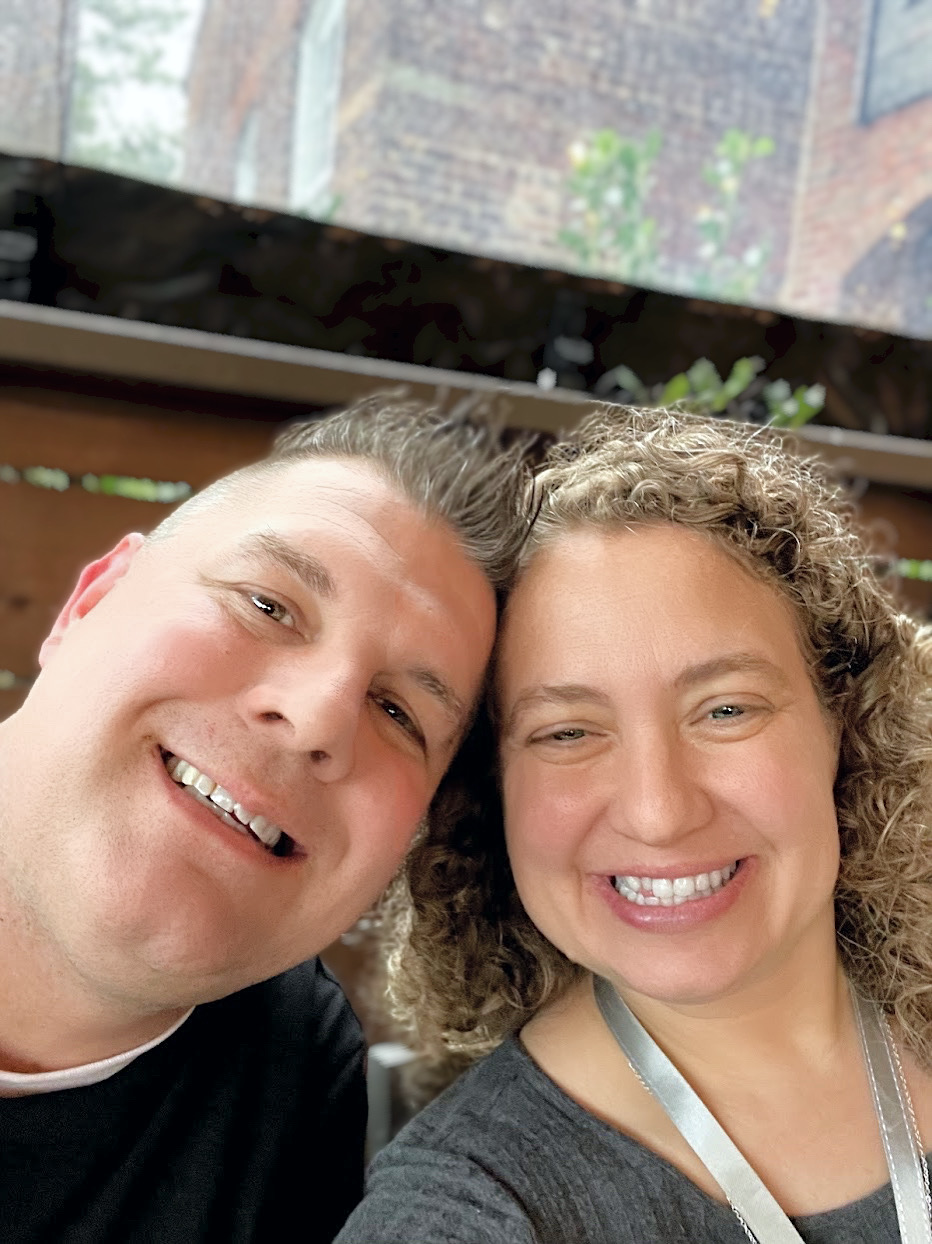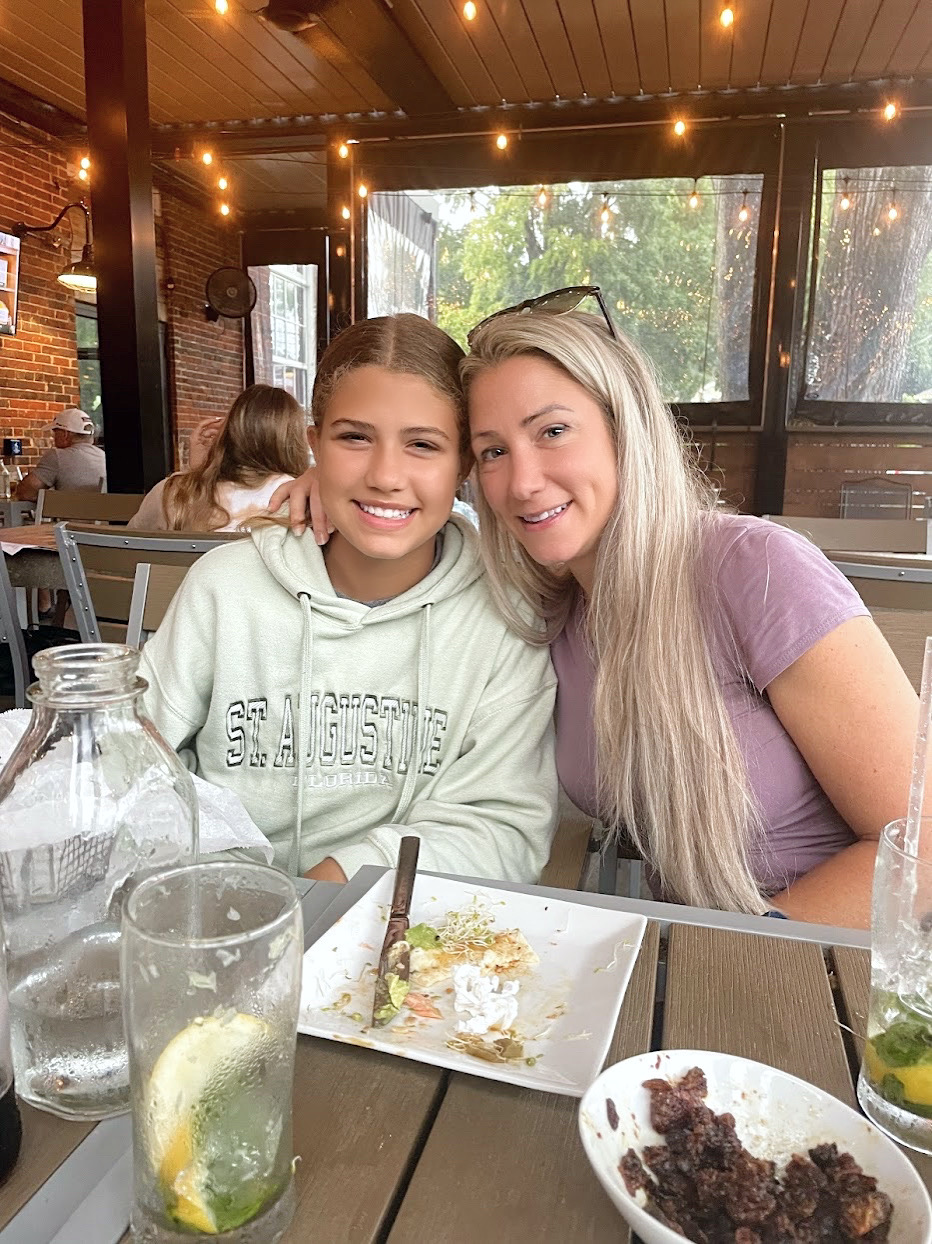 There is plenty of space to relax and enjoy a throwback craft cocktail, local draft, or a glass of wine. Whether in their spacious bar area, dining room, or out on the large front patio featuring a 10-seat fire pit, plenty of smaller tables, and our "Social Table" that seats 16 guests from one or multiple parties. We fit our large family in the outside space and enjoyed so much good food.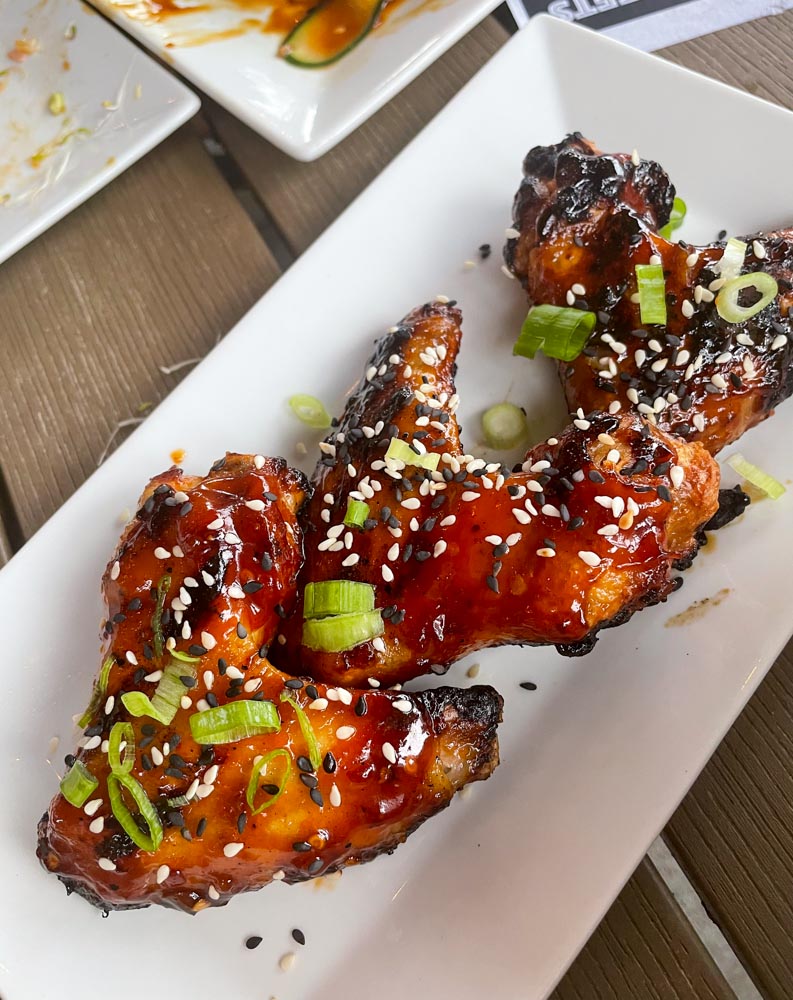 There's the Korean Glazed wings that are slow roasted and grilled. They have a great kick and are super tasty.
I loved the Kale Yeah! Salad. It was kale, goat cheese, candied pecans, and dried cranberries with honey citrus vinaigrette. This was so light and tasty.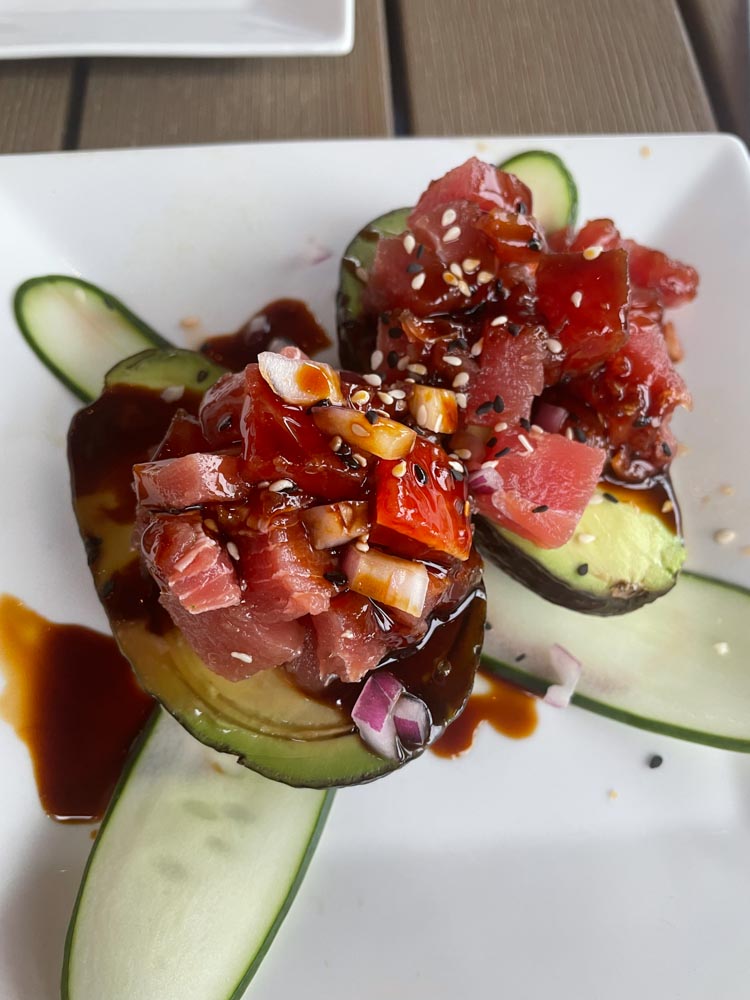 The Poke Stuffed Avocado was an avocado filled with sesame, soy, and garlic marinated ahi tuna. This was super fresh.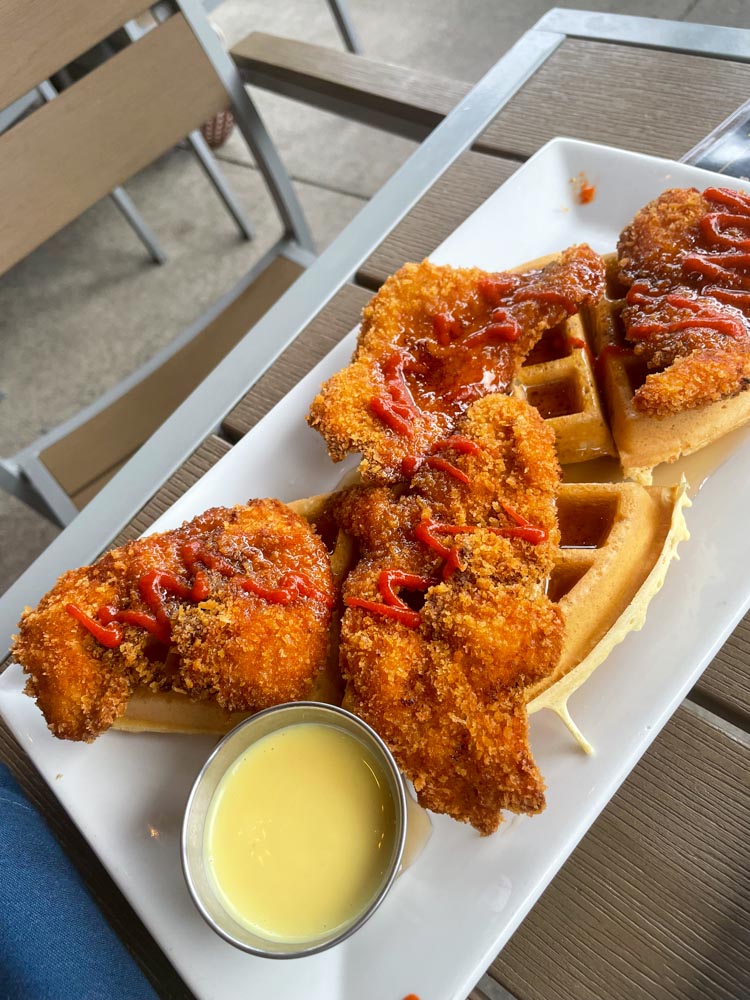 We also enjoyed the chicken and waffles with maple siracha syrup! The chicken was juicy and the waffles were tasty. I loved the kick of the syrup.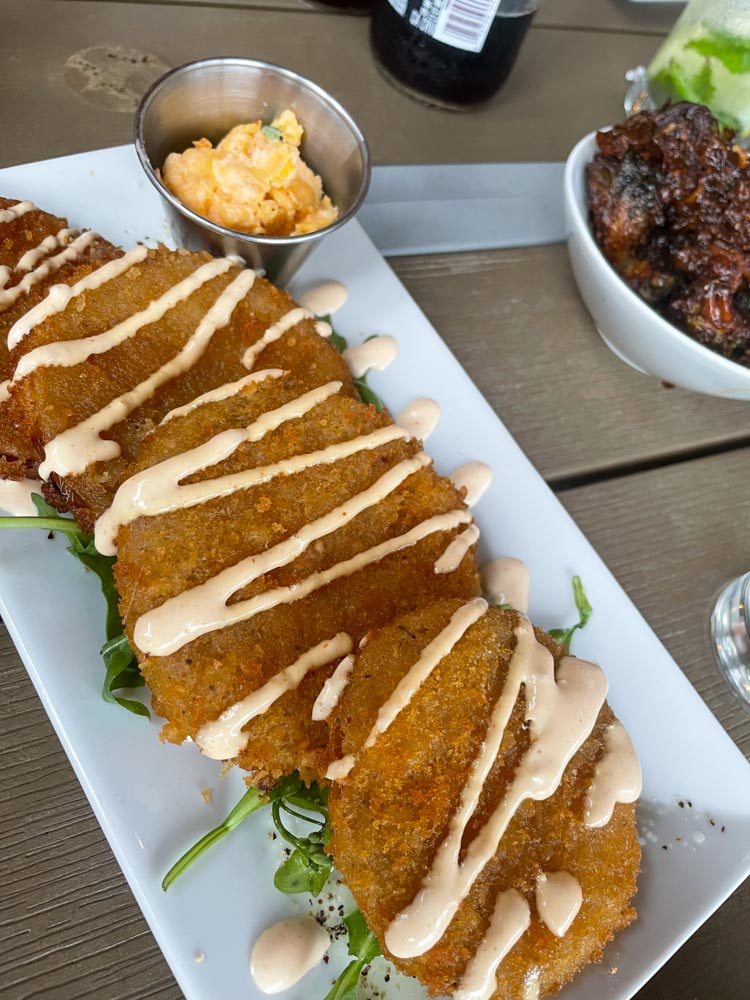 The fried green tomatoes were a pleasant surprise as my grandma used to make us fried green tomatoes when I was little. These came complete pimento cheese and sauce. My grandma would have loved these.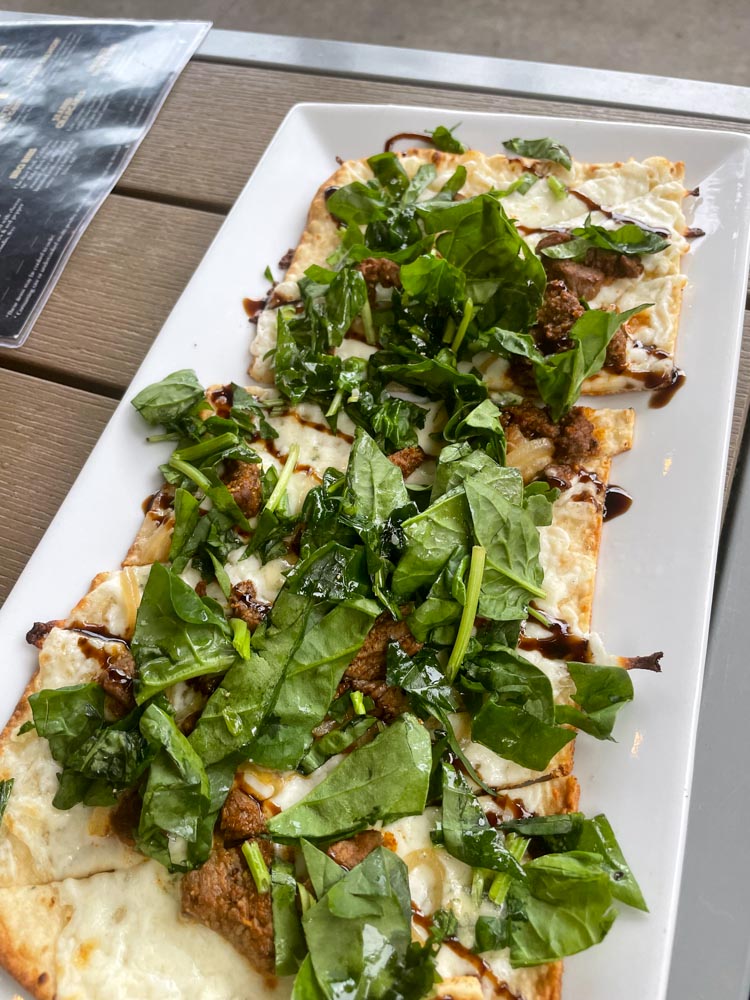 There are several flatbreads too choose from. We went with the Figgy Flatbread complete with fig, prosciutto, arugula, and herb goat cheese. The combination of flavors was excellent.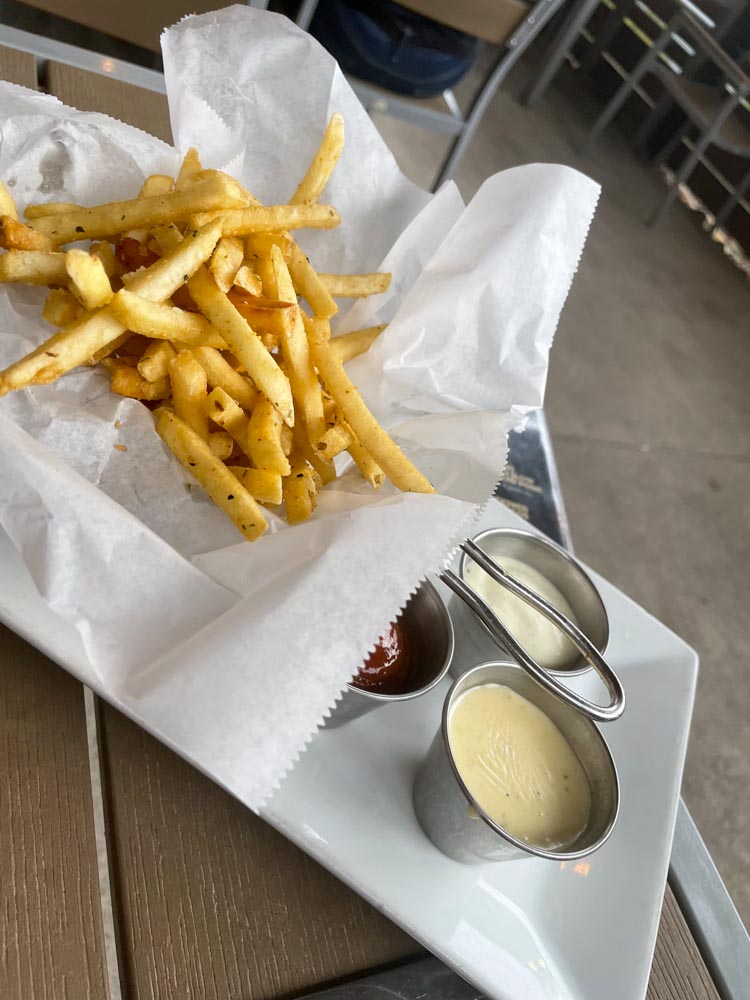 Even the shoestring Mills fries were amazing. They came out with curry ketchup, homemade ranch, and cheese dip.
We ate so much food and everything was so good.  I love that we were able to get a bit of everything that came out. We took some of it home and it's even delicious the next day.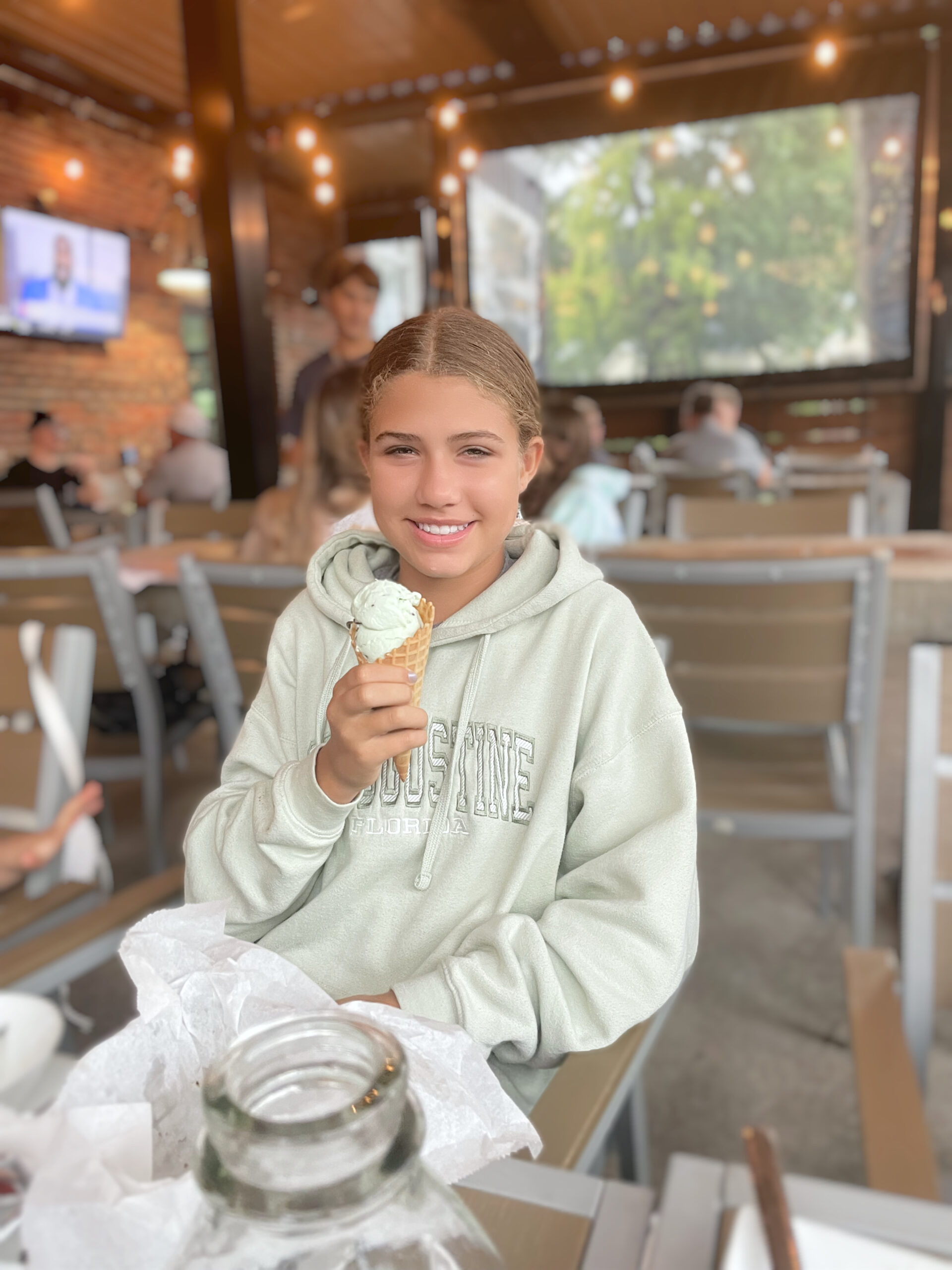 They also do desserts, but I didn't have any room left to try any of them.
If you're ever in the Waxhaw, NC area (they also have a location in Fort Mills, SC) you should definitely stop in and enjoy a plate or two or three.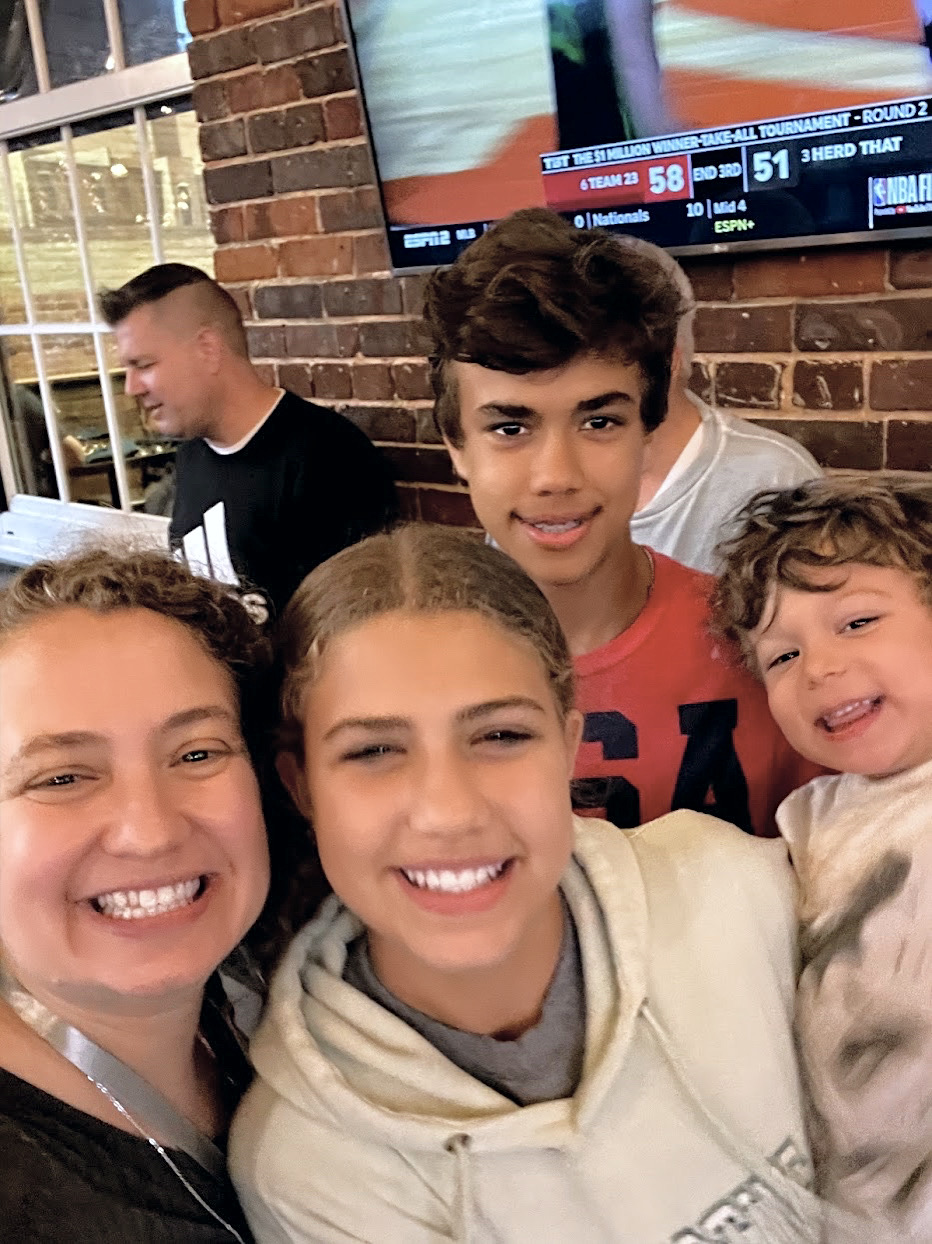 Connect with them: