A Day of Fun at Egg Harbor Fun Park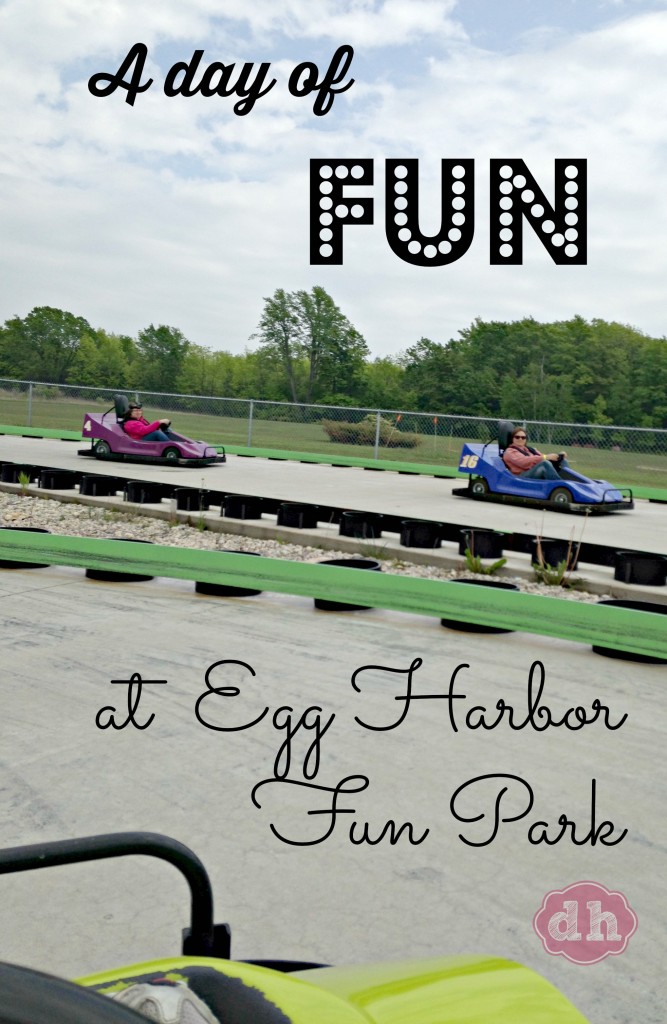 I've been sharing with you about our North Iowa Bloggers trip to Door County, WI.  I had shared about our fun day of Zip Lining the other day.  The zip line is located in the heart of Egg Harbor Fun Park.
One of my favorite things about the Fun Park is that you have everything in one place. Kids can be picky. At least my munchkins (nephews & nieces) can be. They never want to do the same thing and what they liked yesterday may not be what they like today.  They would all have a blast here because there are so many different things to do!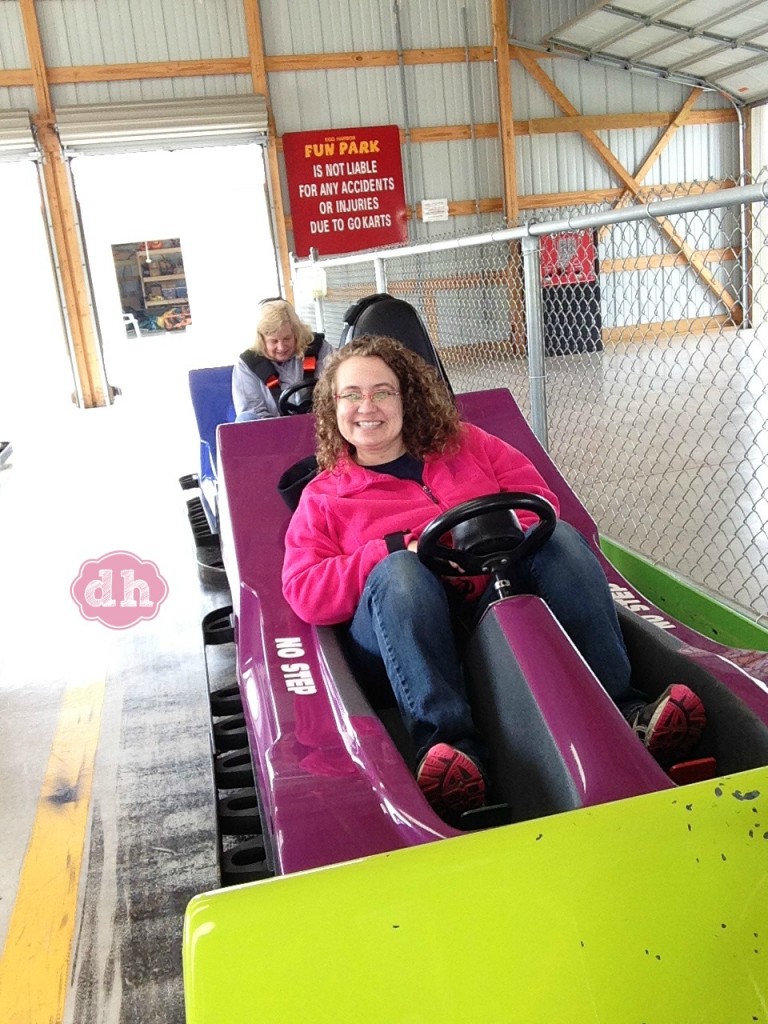 My favorite activity hands down was the Go Karts. I love love love racing Go Karts. I have to add that I smoked all the rest of them that I was able to pass the others.
Another fun station was the Paint Gun shooting. (I'm in the pink jacket)  We could shoot of a round of paint pellets (approx 30 pellets).  You could hit targets across the small field.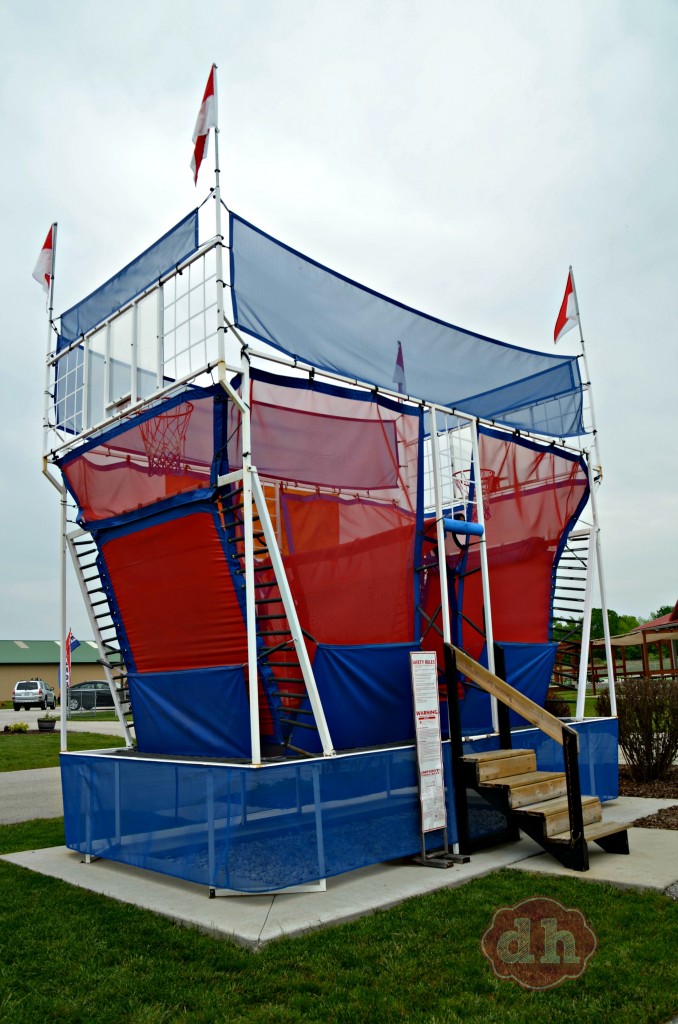 They also had bounce houses, batting cages, mini golf and more!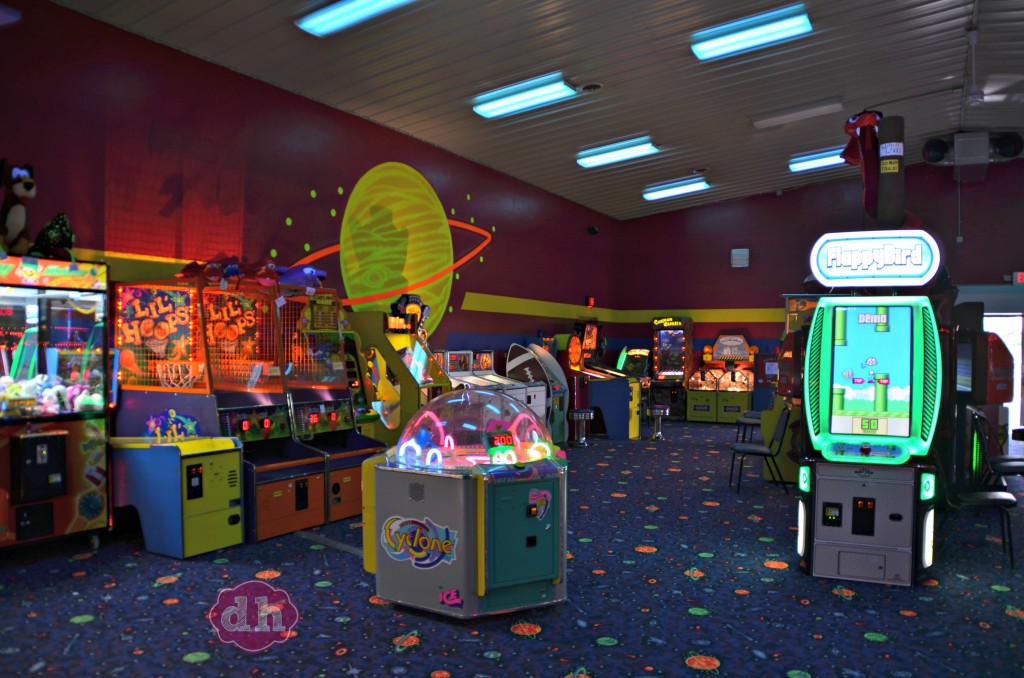 There was also a fun zone inside filled with games and arcade fun. You could also purchase pizza and ice cream for lunch.
This place was so much fun and had so much to offer for families. If you're ever in Door County you should definitely check them out!
Connect with them: