Delivery Man is in Theaters TODAY!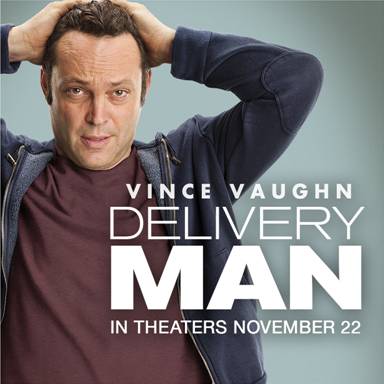 I was so excited to walk the red carpet at the Delivery Man Premier in Los Angeles.  It was an amazing experience. I was especially excited about the movie! I have seen Delivery Man three times now and it does not disappoint.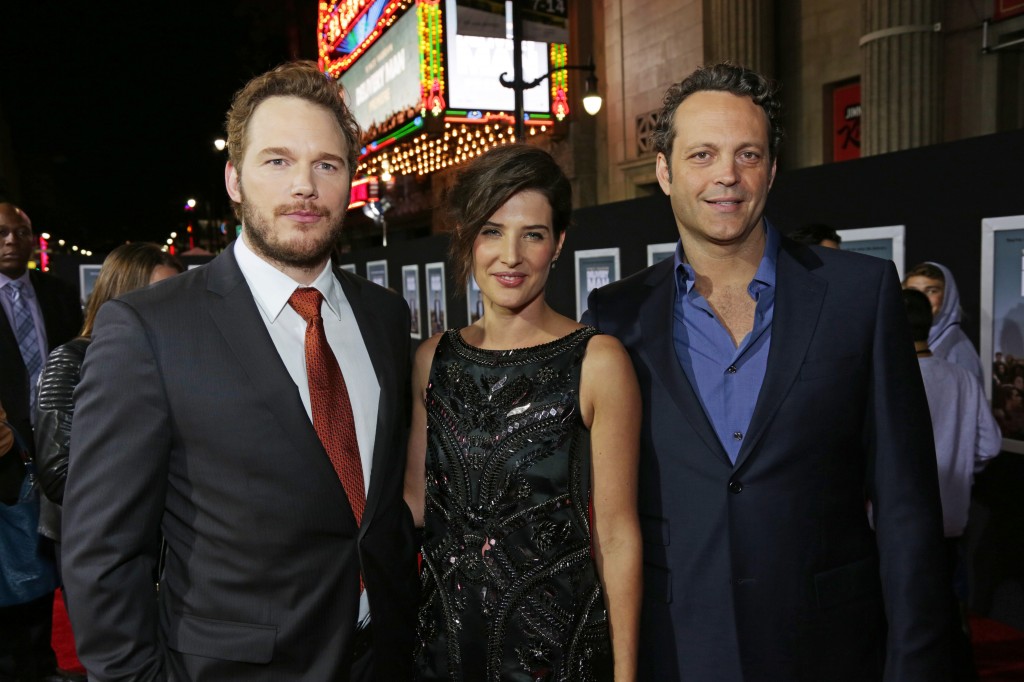 This is the story of affable underachiever David Wozniak, whose mundane life is turned upside down when he finds out that he fathered 533 children through sperm donations he made twenty years earlier. In debt to the mob, rejected by his pregnant girlfriend, things couldn't look worse for David when he is hit with a lawsuit from 142 of the 533 twenty-somethings who want to know the identity of the donor. As David struggles to decide whether or not he should reveal his true identity, he embarks on a journey that leads him to discover not only his true self but the father he could become as well.
So many movies are classified as a comedy, drama, action & adventure, etc. This movie can't be classified into just one category. It's both a drama and a comedy.   Vince Vaughn does such a great job as the main character, David.  As he portrays the different emotions it caused me to feel them too. Chris Pratt plays his best friend and lawyer, Brett.  He is absolutely hilarious and Vaughn and Pratt play so well off each other. Cobie Smulders plays Vaughn's girlfriend, Emma. She does an amazing job.
One of my favorite things Vince Vaughn told me in his interview was (referring to his children in the movie):
There's something, I think, that you realize that, as people, we all have a different sides to ourselves, but I think what happens in life is you find a place where you feel the least threatened, where you feel the most comfortable.  So, I'm the smart one; or I'm the athletic one; or I'm the interesting music one.  And you kind of find one identity within yourself to put forward, because that's where you feel kind of the safest interacting, and sometimes we don't cultivate.

We all have a lot of other sides to ourselves, but we, we weren't rewarded for bringing those forward, or we don't feel comfortable with that.  And so, you kind of push those things aside and you go with the one that kind of is the path of least resistance.  And I think what was interesting to me and the exploration through all the different kids is that you realize that all those aspect of kids, we all each of those sides in each of us.

You know what's it like to be taken advantage of; to really care about someone that didn't value you; or to feel like you're good at something; or have something that you're challenged by that makes you feel different, whatever that is.  So, I feel like ultimately what was nice about it was the whole thing kind of added up to one individual in a way. You know, extreme physicalizations of feelings that are kind of inside all of us, you know.  And I guess a nice thing as a person is to try and allow yourself to be comfortable exploring those other sides of yourself, you know.

If someone doesn't feel comfortable academically,  you  allow yourself to feel like you can explore that side of yourself; or if it's physically, then, you know, kinda shut off and say, no, I'm gonna be who I am within that I wanna open to enjoying that experience.  And so, that's the nice thing, I think, in the movie is realizing that when you look at all the stuff that the kids that, you know — these lives could all go very different ways just depending on what happens to them.
The kids did such an amazing job of portraying these characteristics.  It was really great to see Vaughn's character interact with each of these different kids and the different situations.
The movie is so touching. I laughed until I cried and cried as I was touched through out the movie.  It's a clean movie and perfect for the family or a date night.
You do not want to miss this movie!!