Deco Mesh Christmas Wreath Tutorial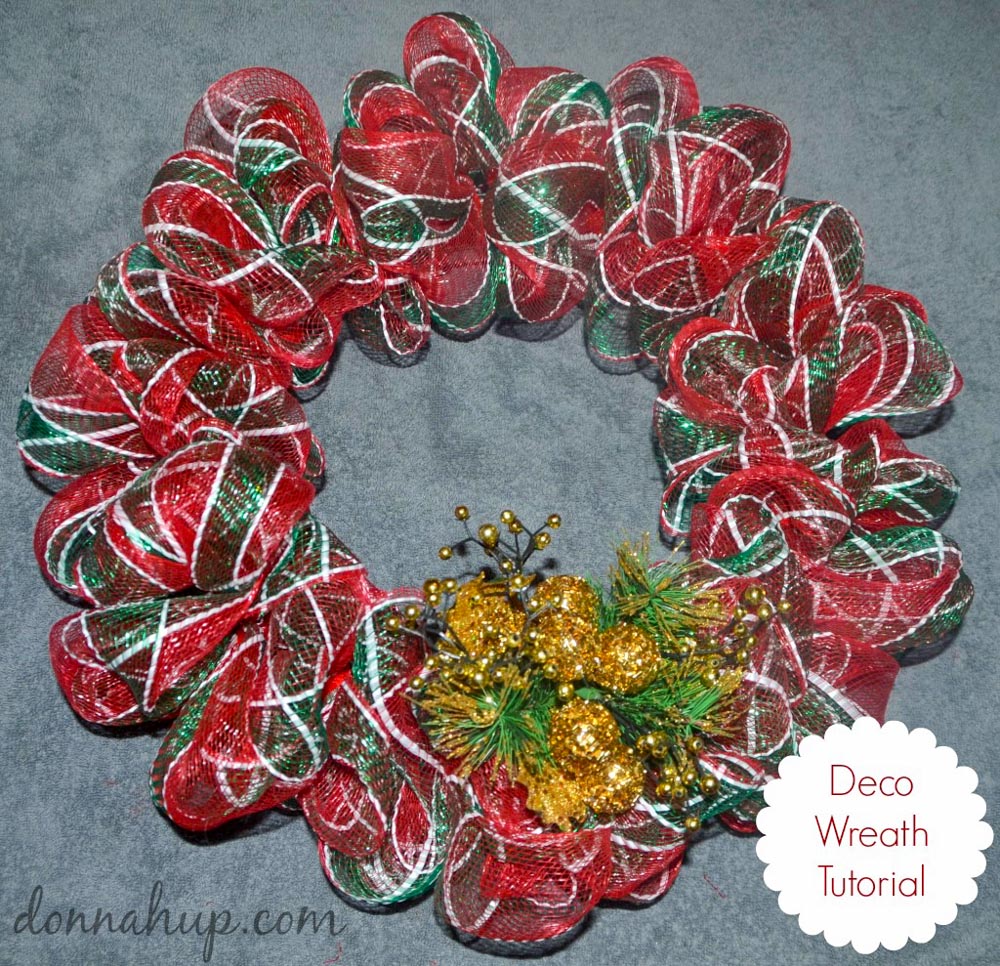 Deco Mesh Christmas Wreath Tutorial
Have you seen the Deco Mesh Wreaths? They're so pretty and much easier than you'd think!
Wire Wreath (also called Box Style) I used the 12 in in this tutorial
Deco Mesh 21 in
Pipe Cleaners
Embellishments or Ribbon for Decoration
Tape and Scissors
Cut the pipe cleaners in half.  You're going to be starting with the "hump" or "bump" side of the wreath up.
Take a pipe cleaner and wrap it around the top two wires of the wreath.
Take the Deco Mesh and bunch it together wrapping it with tape. Trim off any excess. You will hold it down with the pipe cleaner.
Now you'll "bunch" up the deco mesh making a "poof".  Tie it down with the pipe cleaner. Keep bunching the mesh and attaching it. You can make as many or few bunches as you want. I did about 5 pipe cleaners in each section.
After you've made your way around the whole wreath you want to cut and tape the end again and strap it down with another pipe cleaner.
You can flip the wreath over and flatten in all the pipe cleaner. You can flatten it as you go if you want. It depends on what you're going to decorate with. The very first wreath pictured I added ribbon and used the excess pipe cleaner to strap it down. When I used the decorated mesh (multi colors) I don't add ribbon.
Then you add any embellishments and hold them down with pipe cleaners.
The last step is to make a "hook" with a full length pipe cleaner.
Now you have a beautiful wreath!
The possibilities are endless!
Don't forget that you can use neutral colors and embellishments to use all year round!  The deco mesh is all weather.  (Some ribbon and embellishments may not be).
Happy Wreath Making!