Color the Wind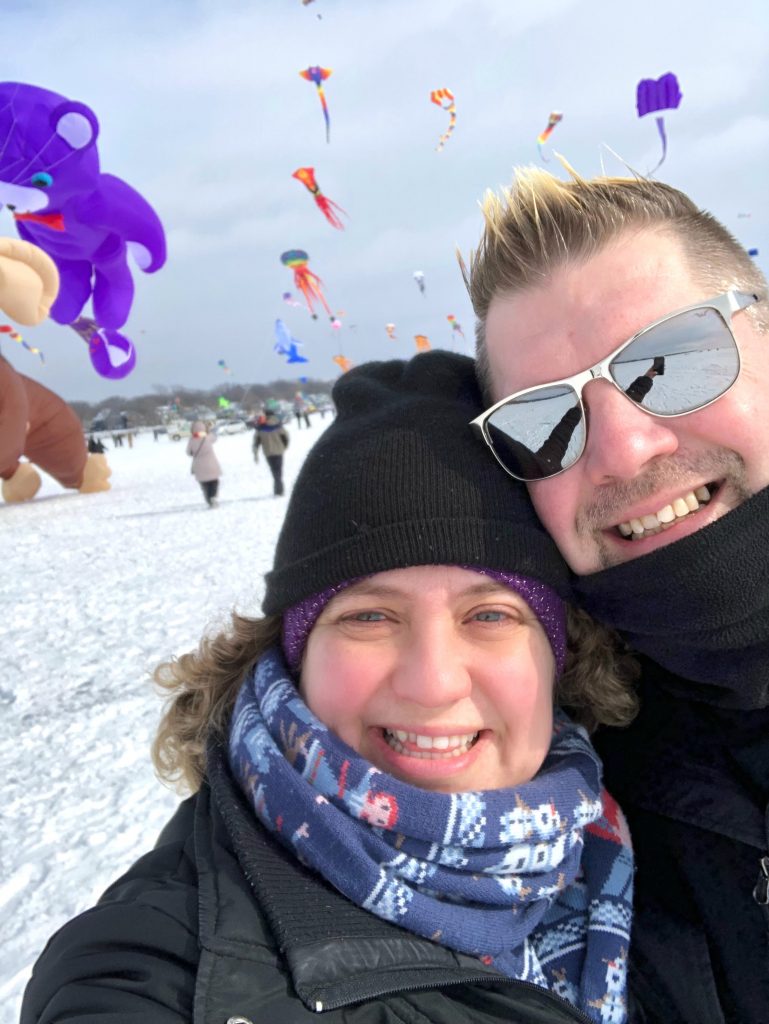 Every year in Clear Lake, Iowa they have a kite festival called Color the Wind.  I don't know about you, but when I think of a kite I think of a small diamond shape piece of fabric that you take to a park. It's probably a bright color and it probably has a colorful tail.  The kites at this festival are nothing at all like that.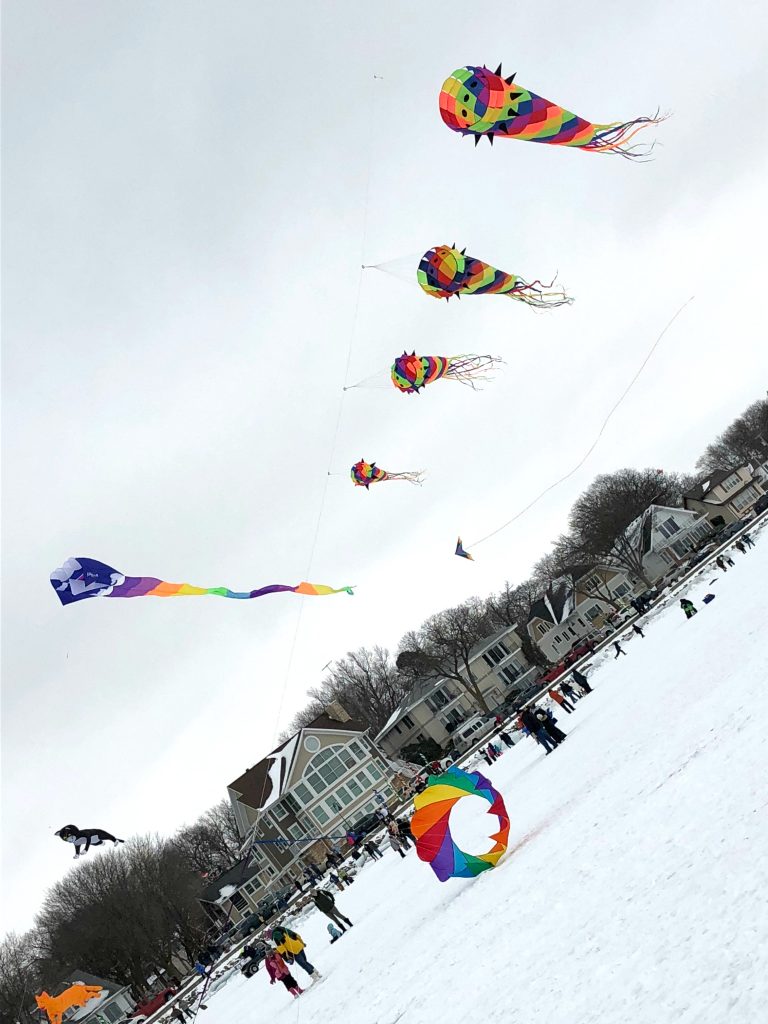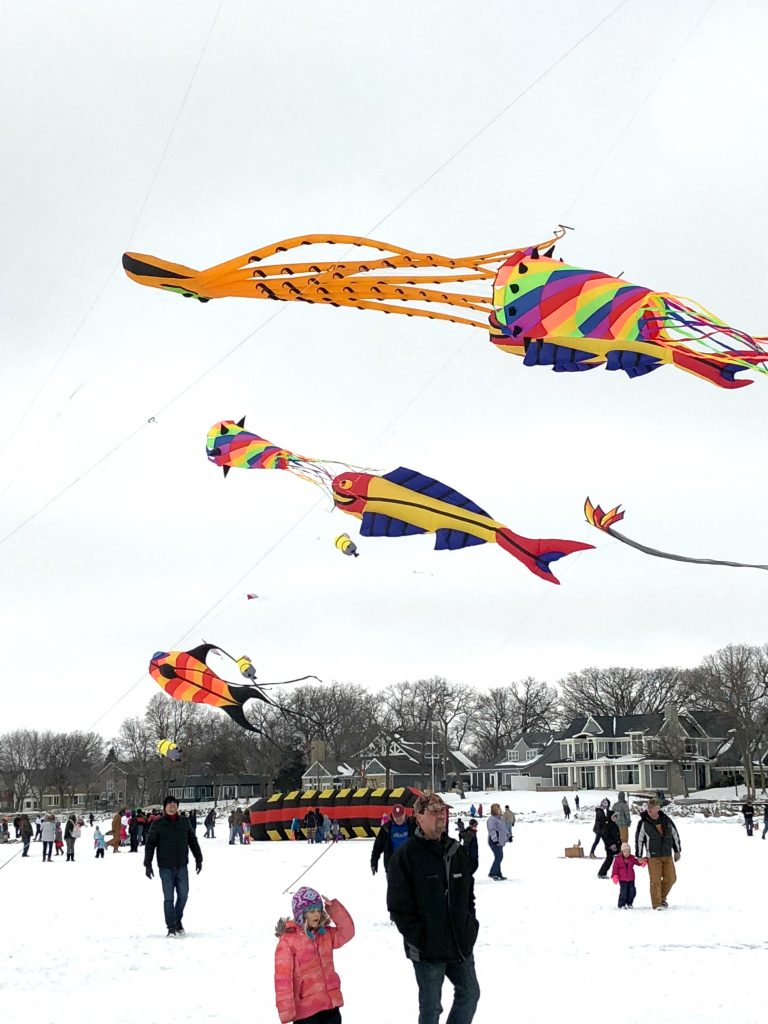 The kites at this festival are like nothing I have ever seen before. They're colorful, yes. They're also huge, like bigger than a vehicle. And they're so cool!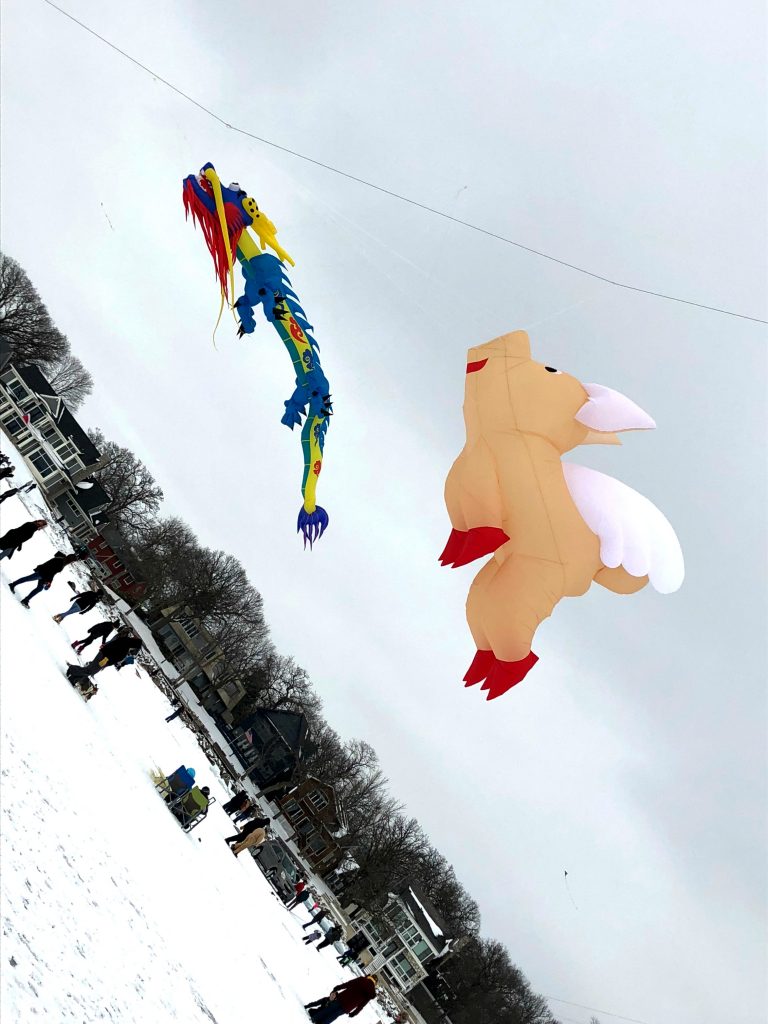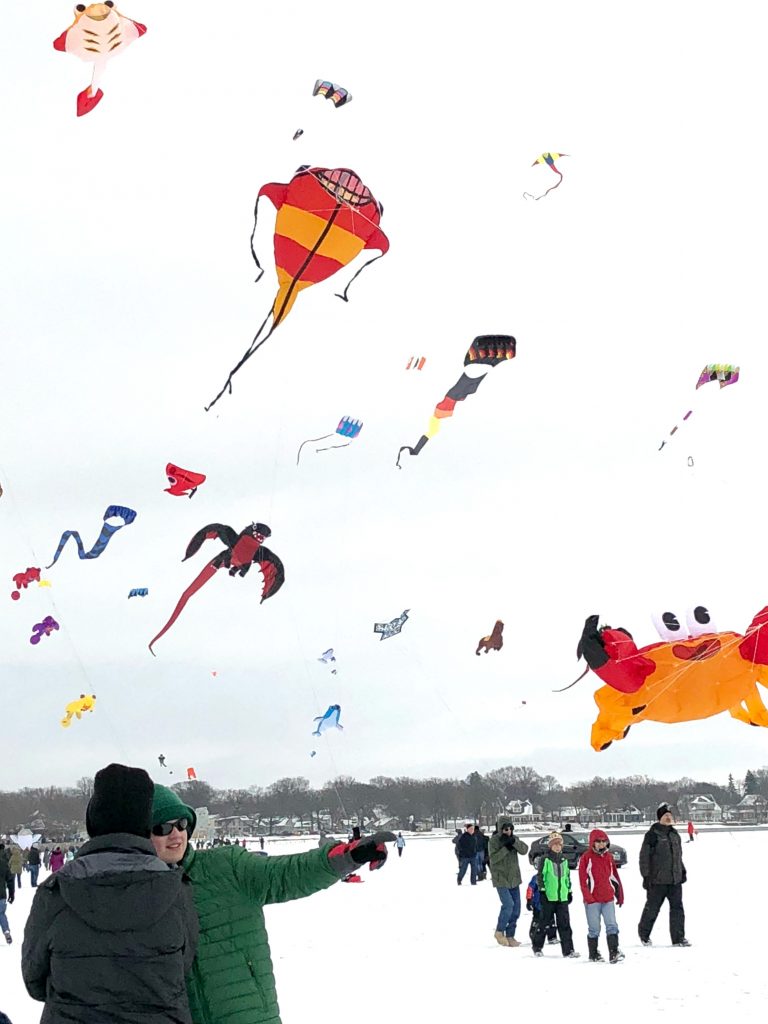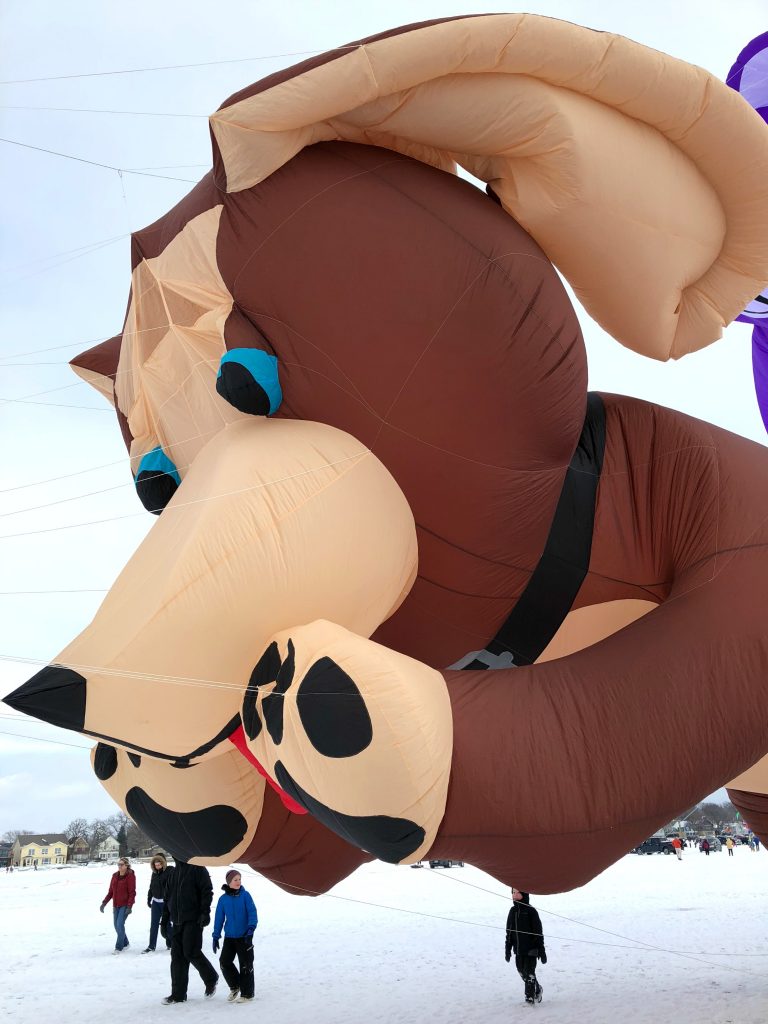 It's hard to put into words or even pictures the sight that you take in as you walk across the frozen lake. Did I mention the kites are flown on a frozen lake? They totally are which just adds to the amazingness of the day.
There are a lot of brightly colored animals and the tails on these kites are other big kites slightly smaller than the humongous ones they're attached too.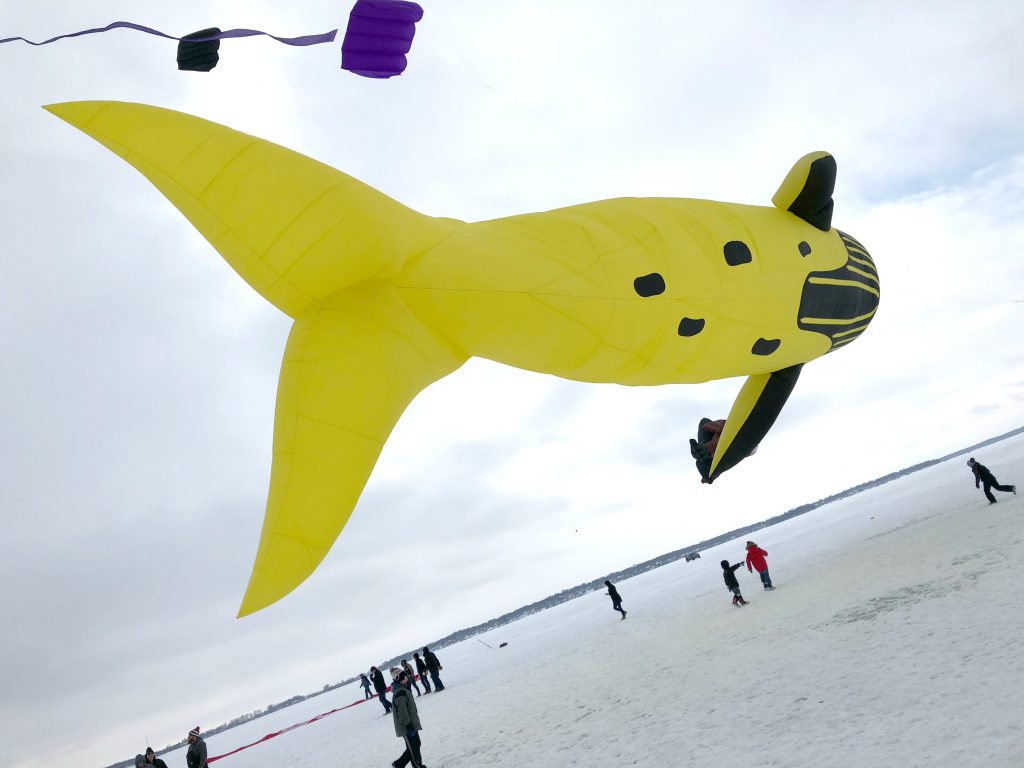 There are so many bright colors and so many kites. Everywhere you turn you see something new.  It's gorgeous and there is nothing else like it.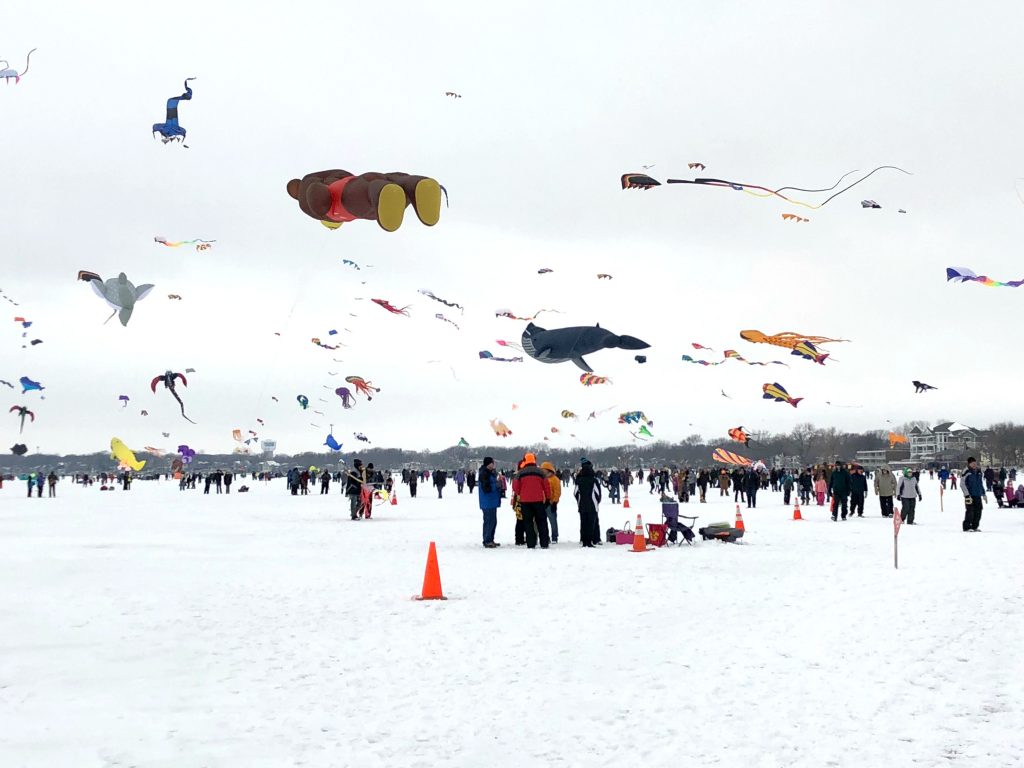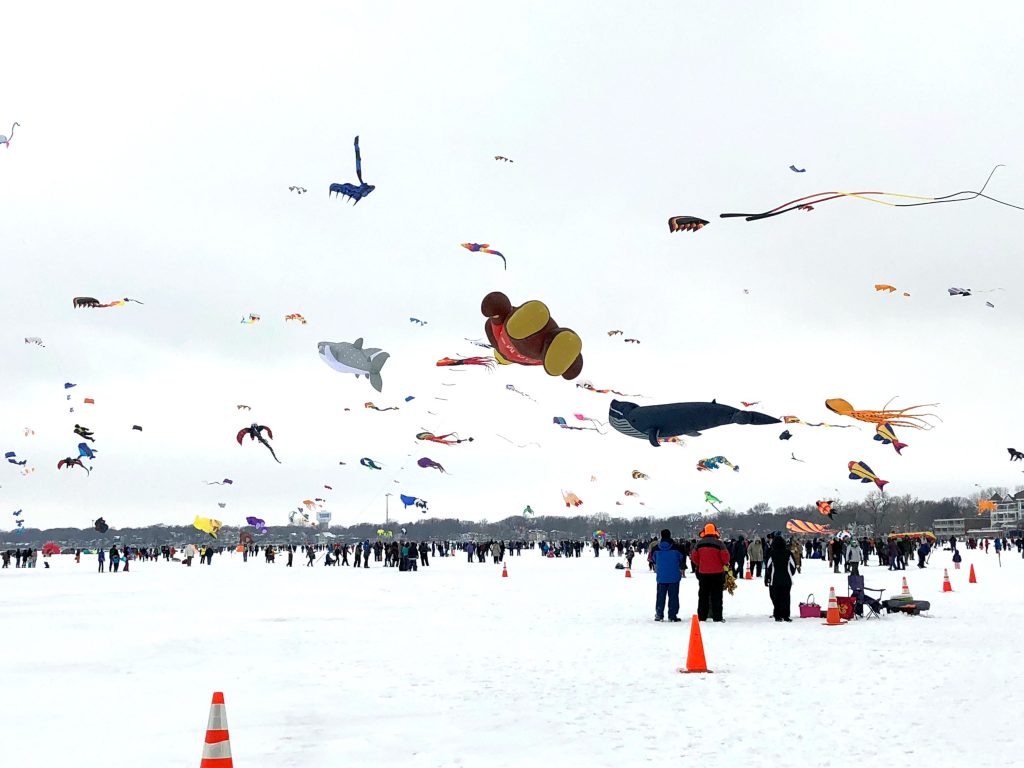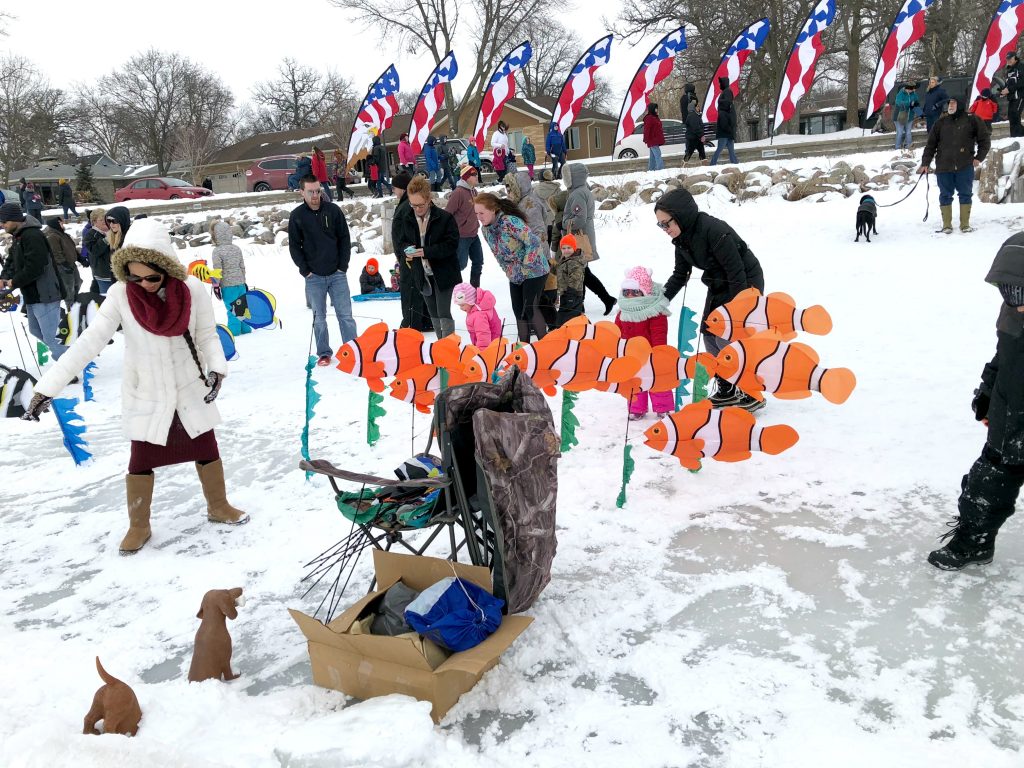 I highly recommend taking a trip to Clear Lake, Iowa in February. Specifically the 3rd Saturday in February as that's when the annual Color the Wind occurs.