"Christmas in Evergreen: Bells are Ringing" out November 2nd from Hallmark Publishing Review + Giveaway!
I love curling up with a really good book and Hallmark Publishing is giving us even more ways to relax and indulge in heartwarming romances with both novelizations as well as original novels! It's never too early to start gearing up for the holidays and what better way to start celebrating than with a good book or thinking ahead about the perfect present for your loved ones! Those cozy months are quickly approaching, so why not sit back and relax with one of the brand-new books?
This season, Hallmark Publishing is releasing four (4) NEW heartwarming books such as On Christmas Avenue (9.21), Mistletoe in Juneau (10.19), Wrapped Up in Christmas Hope (10.26), and Christmas in Evergreen: Bells are Ringing (11.2).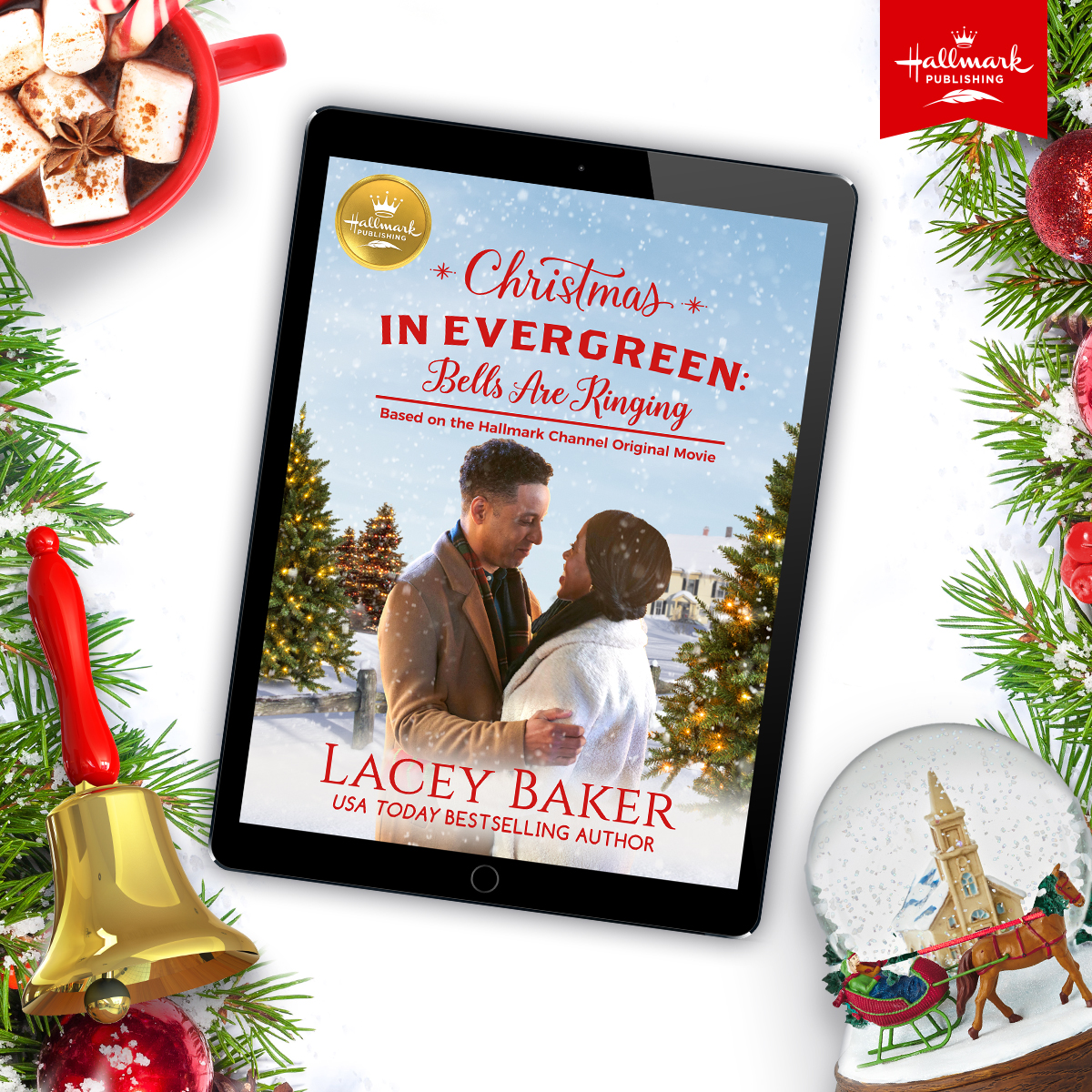 About "Christmas in Evergreen: Bells are Ringing" by Lacey Baker
Life is going great for Hannah, really. She's fallen in love with her best friend, her brother is getting married, and she's looking forward to another festive Christmas in Evergreen. Still, between her job, taking charge of the choir, and being the town's jill-of-all-trades, she's feeling uninspired…especially when Elliot starts to question his own role in the town.
Hannah finds fresh inspiration in the brand-new Evergreen Christmas Museum, and she volunteers for their storytelling project. When she interviews her fellow Evergreenians, however, she learns that not everyone wants the museum around; specifically Mr. Cooper who owns a third of the building. As Hannah finds herself with more and more responsibilities, and as her relationships with Elliot and her family grow strained, she starts to wonder about what she really wants. Can her love and newly-found purpose survive the changes that loom after the holidays are over?
About Author 

Lacey Baker

:
Lacey Baker, a Maryland native, lives with her husband, three children, grandson and English Bulldog in what most would call Suburban America–a townhouse development where everybody knows each other and each other's kids. Family cook-outs, reunion vacations, and growing up in church have all inspired Lacey to work towards her dreams and to write about the endurance of family and the quest to find everlasting love.
For more information on this title and other Hallmark Publishing titles head here where you will find details, excerpts, recipes, photos and more!
This would be a great idea for stocking stuffers or Christmas/Holiday presents for the readers in your life. In fact, maybe this is something you should add to your Christmas list! It's available in Paperback, e-book, and Audiobook.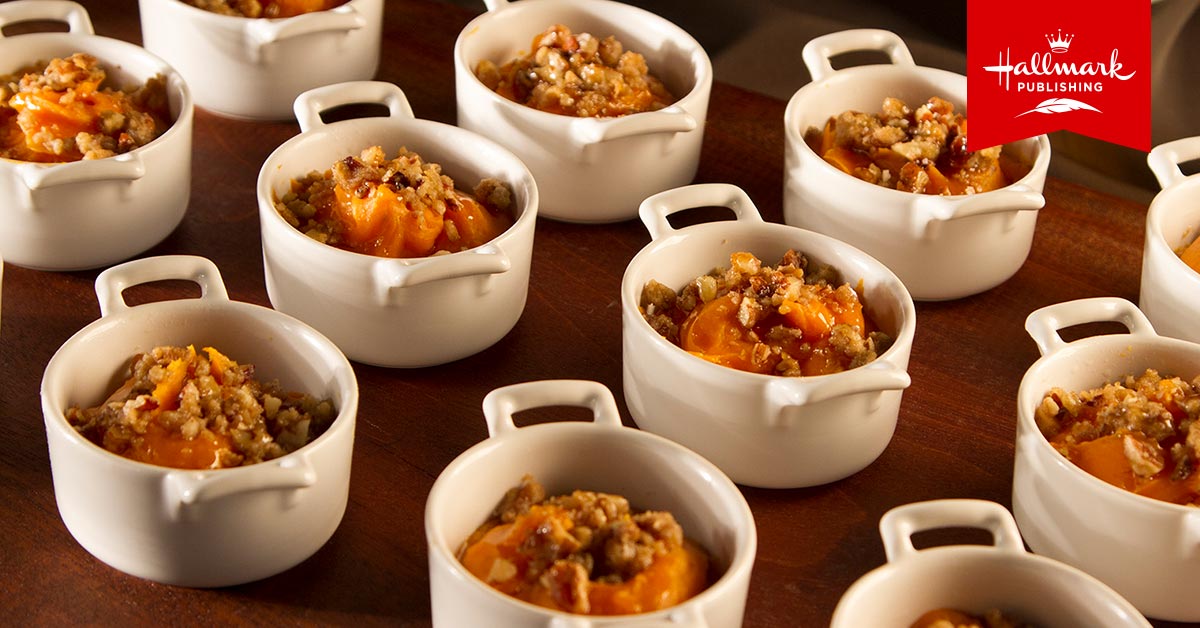 And in true Hallmark form they have amazing extras for you to look forward to like additional recipes inspired by the story like these amazing Maple Sweet Potato Gratins with Ginger Pecan Streusel. Don't they look delicious?
About Hallmark Publishing:
Now, you have even more ways to relax and indulge in a Hallmark story. The kinds of heartwarming romances and intriguing mysteries you love are now available as books! In addition to companion novels to beloved Hallmark movies, you'll discover brand-new novels to brighten your day and leave you feeling good about life. With the same attention to storytelling that goes into every Hallmark movie, we'll bring you new characters, relationships, romances, and intriguing mysteries. And each book includes an original recipe inspired by the story!
We're thrilled to announce that in addition to being available in paperback and eBook, Hallmark books are now available in audiobook!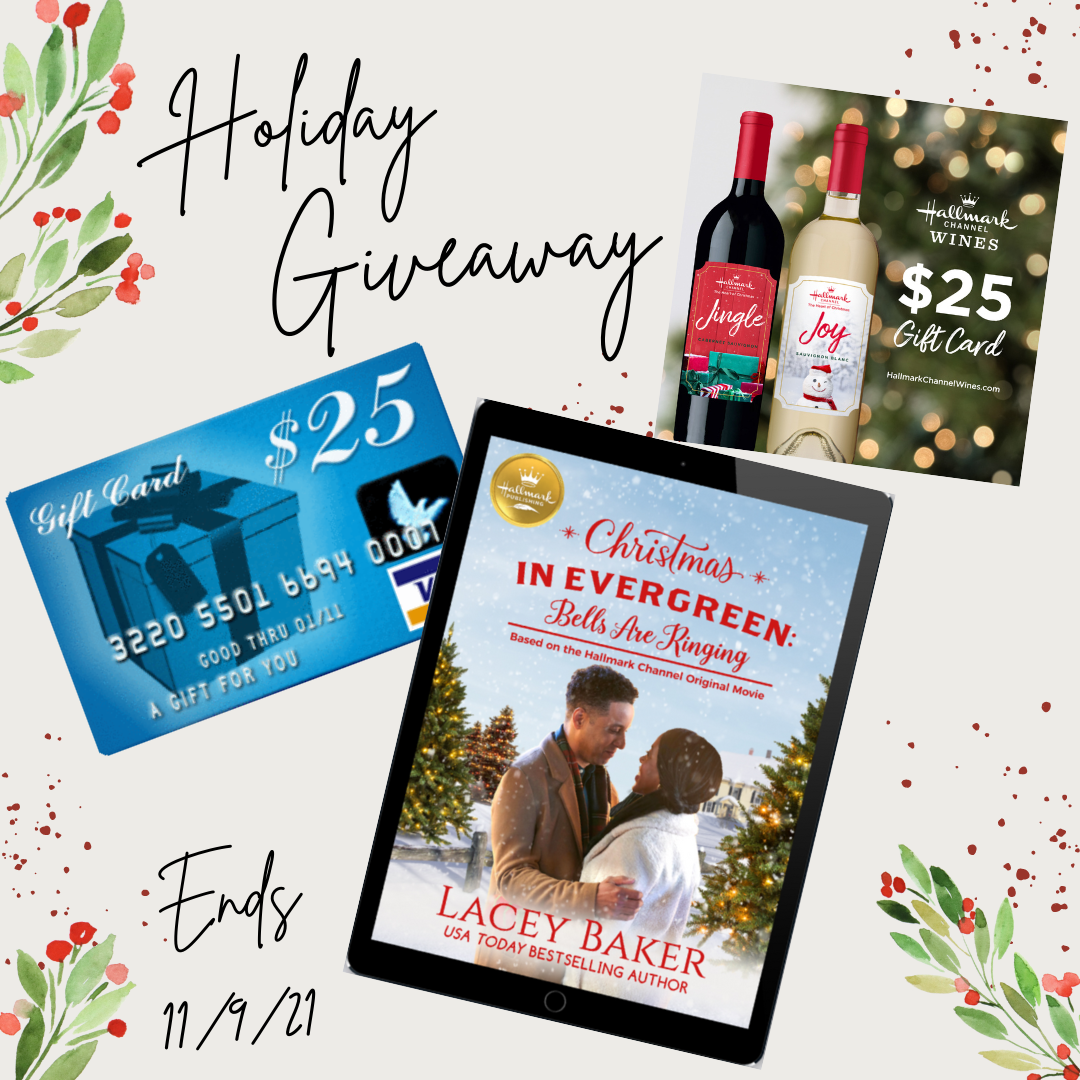 Giveaway
I've teamed up with Hallmark for another great giveaway!  We're giving one lucky fan a Holiday prize pack that includes: A copy of Christmas in Evergreen: Bells are Ringing + $25 Visa Gift Card + (1) Hallmark Channel Wine Gift Card
Just comment below with what you are looking forward to this holiday season.  Giveaway ends Tuesday, November 9, 2021 at 8:59pm Central time.