Chicken Lettuce Wraps Recipe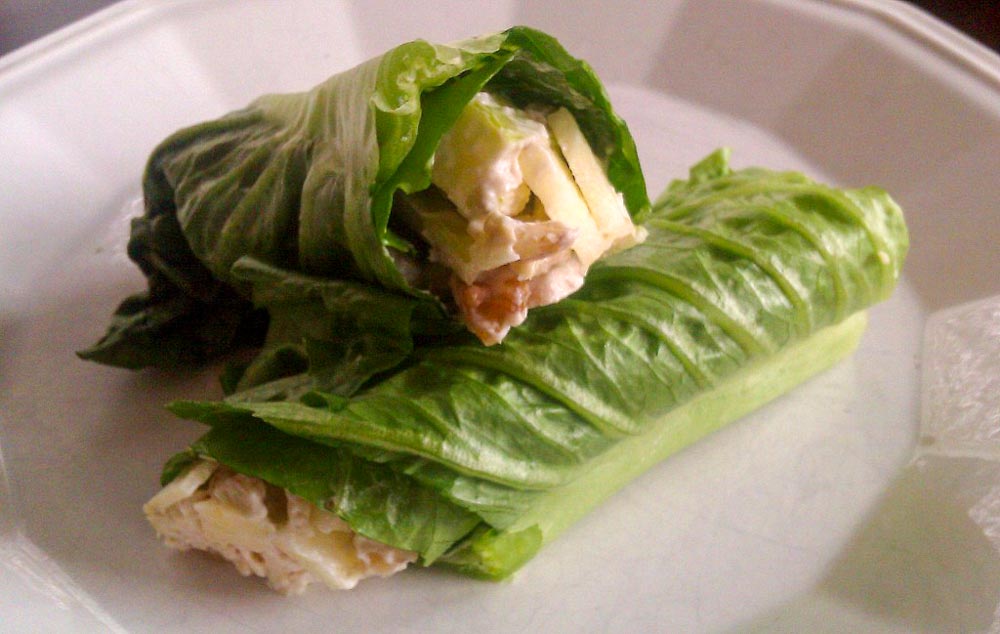 Chicken Salad Lettuce Wrap
Ingredients:
2 5oz grilled chicken breasts, cubed
Half of a granny smith apples
1/4 cup of walnuts
1/4 cup of mayo
Romain lettuce
Directions
1. Season chicken breast with salt and pepper.
2. Grill chicken breast.
3. Then refrigerate chicken breast so that they are cool.
4. Cut chicken breast into cubes and place in a bowl.
5. Dice granny smith apple and add to a bowl.
6. Then add 1/4 cup of walnuts to the mix.
7. Then add 1/4 cup of mayo and mix.
8. Wrap chicken salad in Romain lettuce into a wrap. (Make sure to tuck each end like a burrito)
9. Cut on a diagonal and serve.
Find all our Gluten Free Recipes HERE