Chicago Hot Dog Recipe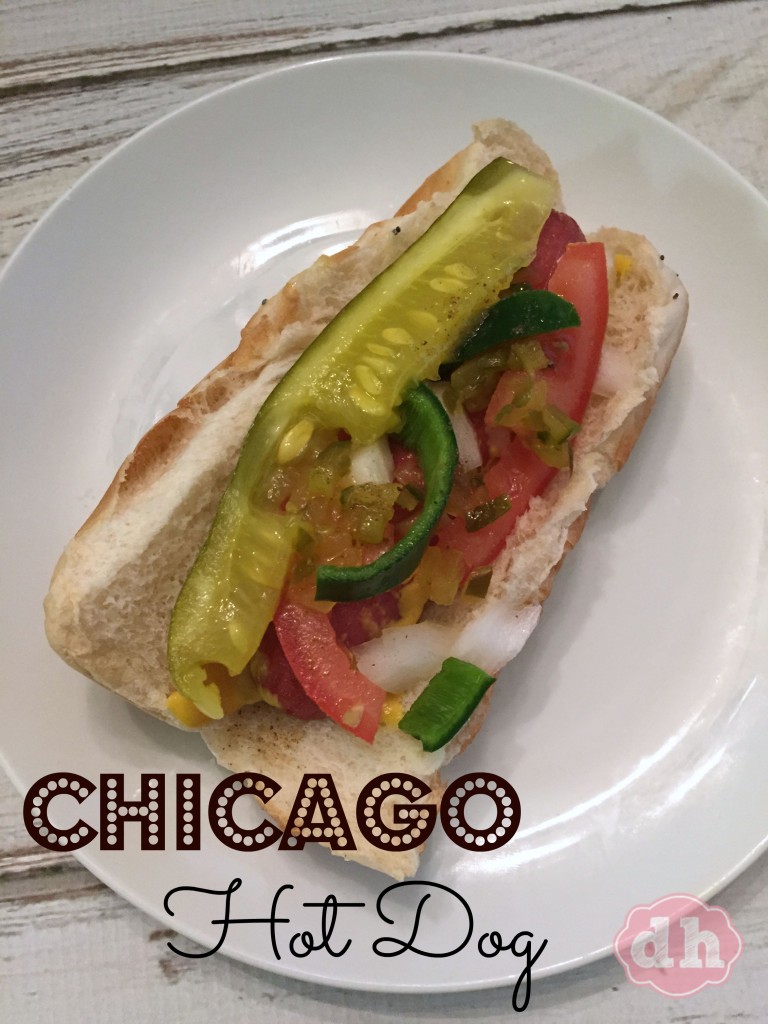 A few months ago I headed to Chicago with some of my friends and fellow bloggers from the #NorthIowaBloggers.  We saw a lot of the sites and ate a ton of delicious foods.  One of the foods we wanted to try was a genuine Chicago Dog.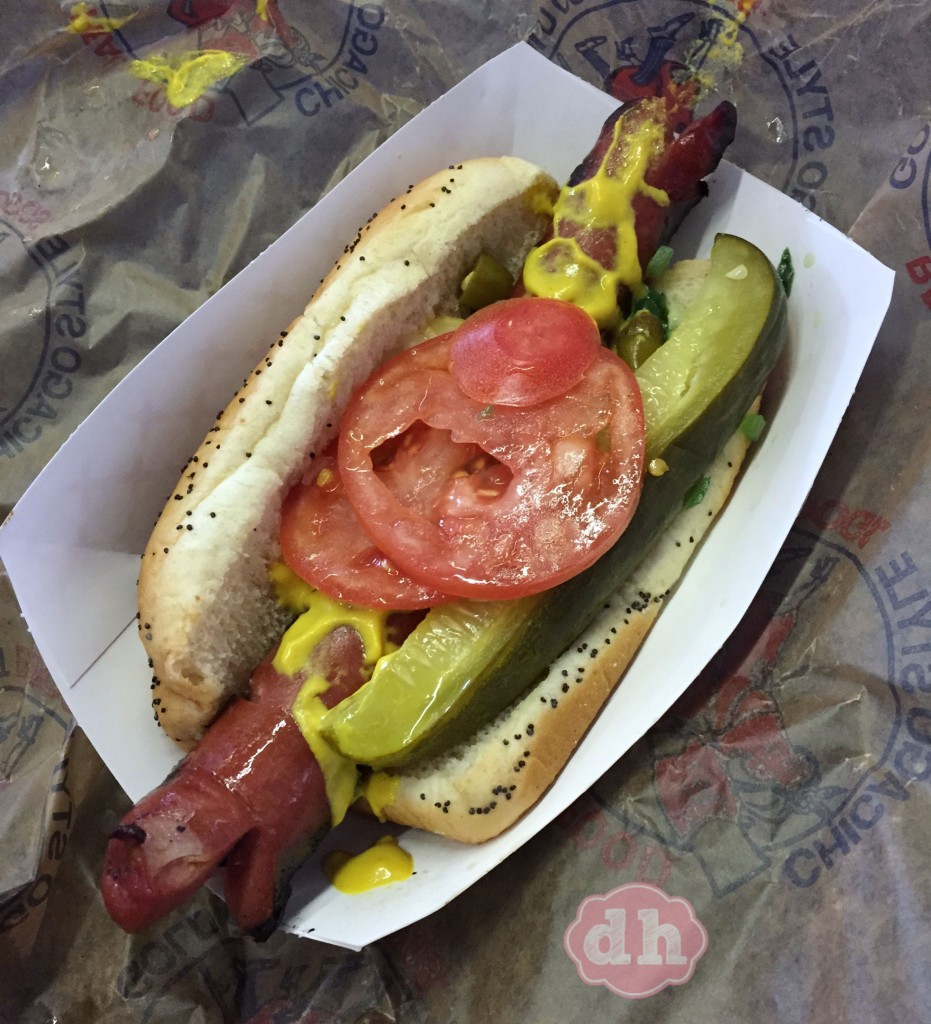 We were able to try one at Gold Coast Dogs.  It was totally worth all the hype.  It was delicious.  Now that I've been home I have been craving them.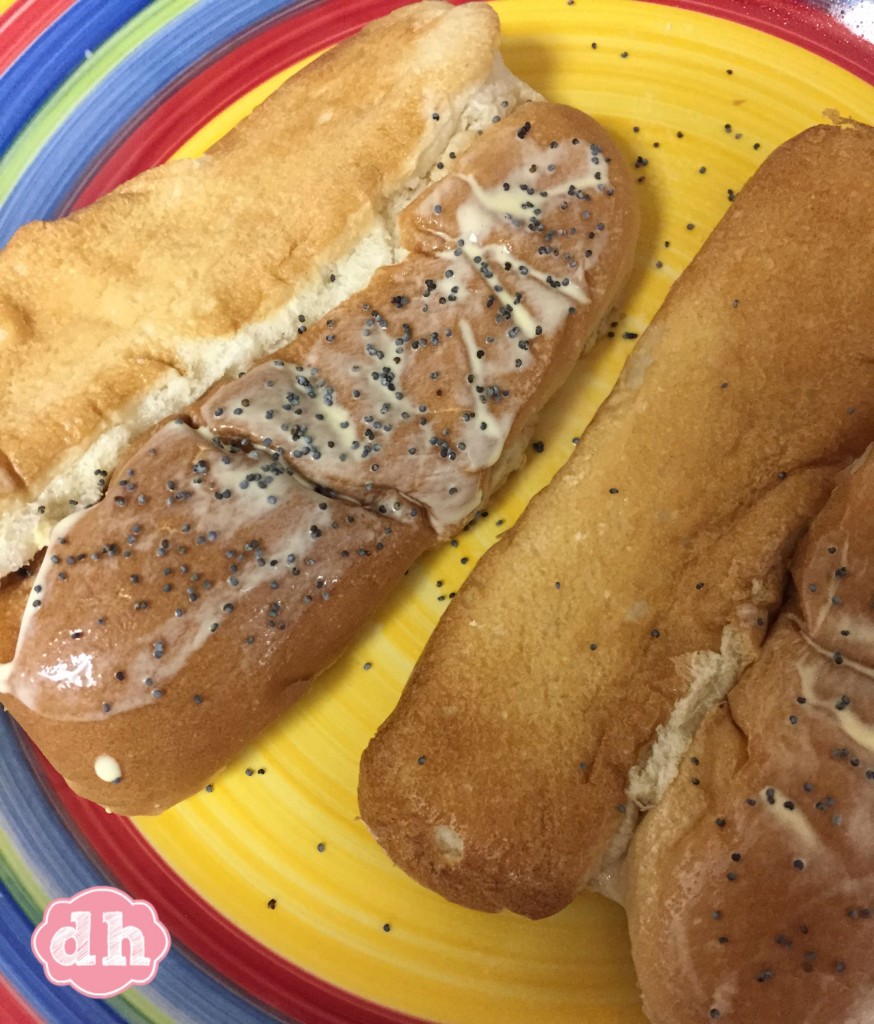 I looked up a lot of recipes and realized that for starters I couldn't even purchase some of the ingredients in rural Iowa. That didn't stop me though.  I took regular hot dog buns, basted them with melted butter and sprinkled poppy seeds on the top.  I then broiled them for about 3 minutes.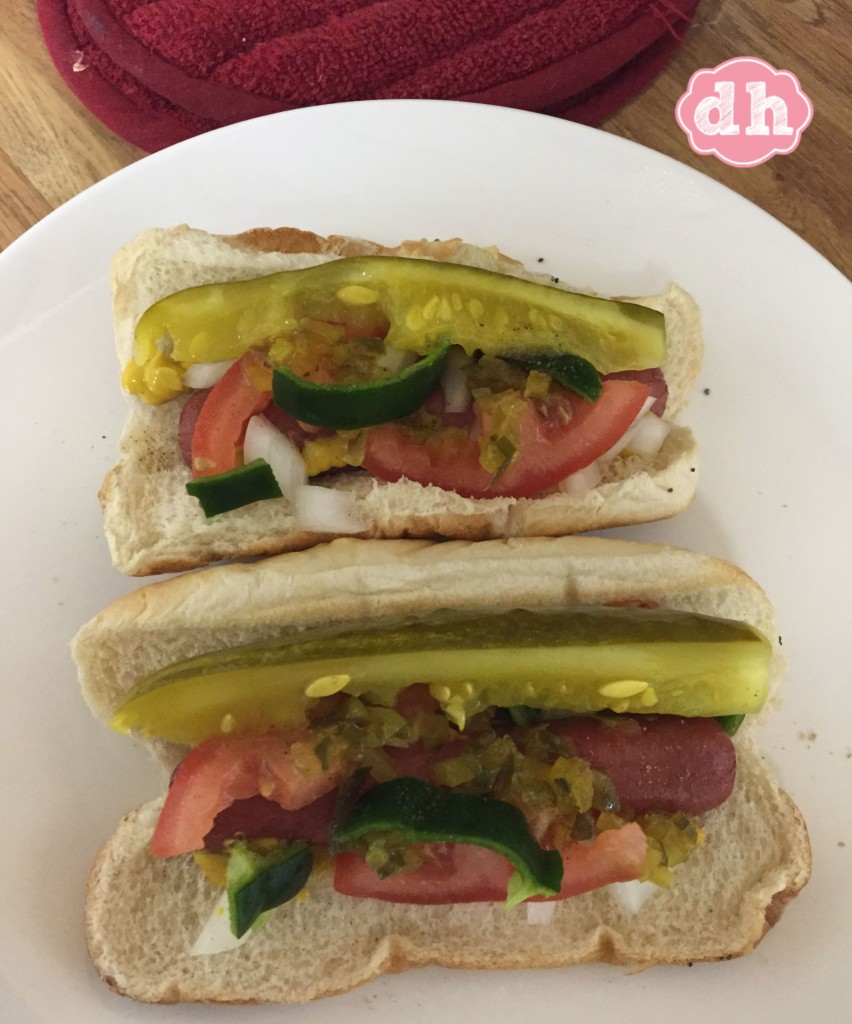 Let's talk about the hot dog – it has to be 100% beef.  If you can find Vienna Beef Hot Dogs that is what they use in Chicago. I was not able to, but I could find 100% beef hot dogs so that's what I went with.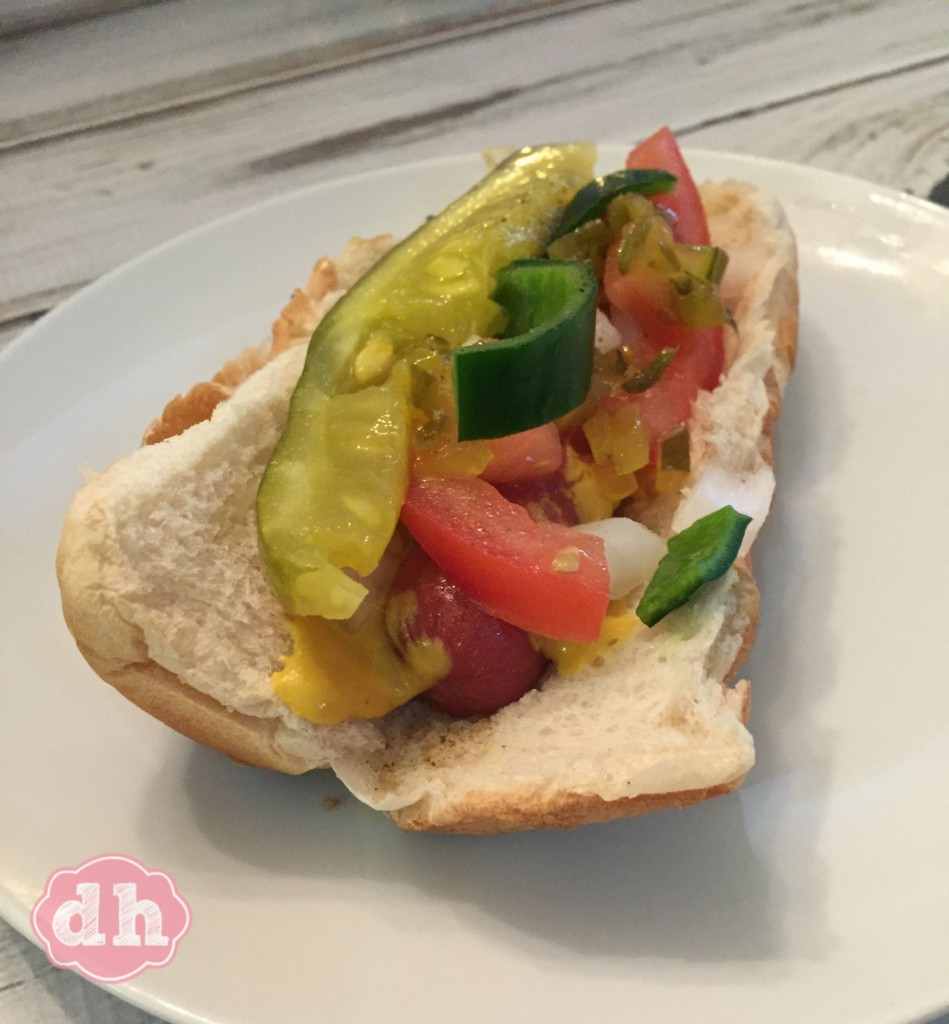 Now onto the construction.  Once my bun was toasted and my hot dog was cooked I could build my Chicago dog.  I started with yellow mustard on each side of the dog. Then I added diced onions, sliced tomatoes, and sweet relish.  A true Chicago style calls for pickled sports peppers, but I could not find those here either. I ended up choosing a poblano pepper. Then I sprinkled a bit of celery salt and then a dill pickle spear.
The last step is my favorite – Enjoy! Seriously I've had these 3 times this week. They are so good.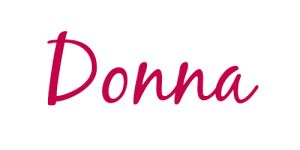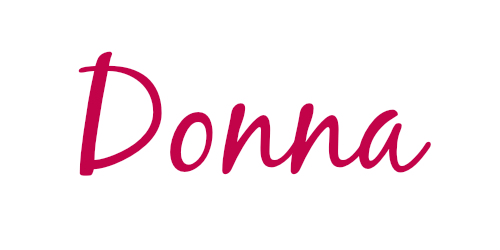 Chicago Hot Dog Recipe
Ingredients
All-beef frankfurter (hot dog), steamed or grilled
Poppyseed bun
Yellow mustard
White onion, chopped or diced
Tomato, chopped or sliced
Sweet pickle relish (bright green, if you can find it)
Pickled sport peppers (or can substitute with pepperoncini or poblano peppers)
Dill pickle spear
Dash of celery salt
Instructions
Cook hot dog.
Toast bun.
Top hot dog with mustard, onions, tomato, relish, peppers, pickle spears, and celery salt.
Enjoy!