Boulders Tap House in Mason City
There's a new restaurant in town and it's Boulder's Tap House in Mason City. Some of the North Iowa Bloggers decided to check it out after social media breakfast one afternoon.  Every time I drive by it is packed and the day we went was no different. It was super busy.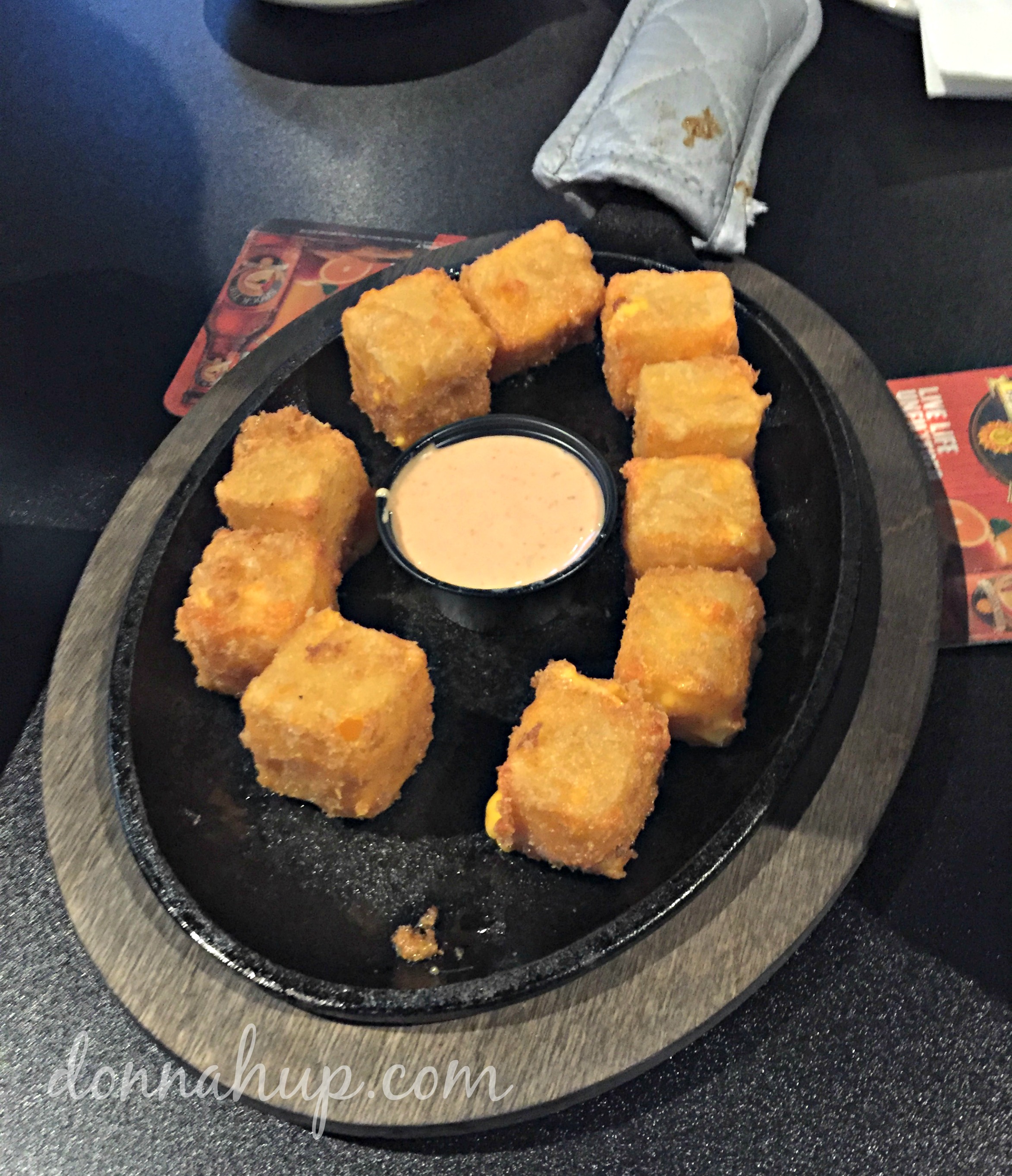 We started out with cheese curds and they're the biggest cheese curds I've ever seen. In fact, they're more like giant cheese cubes.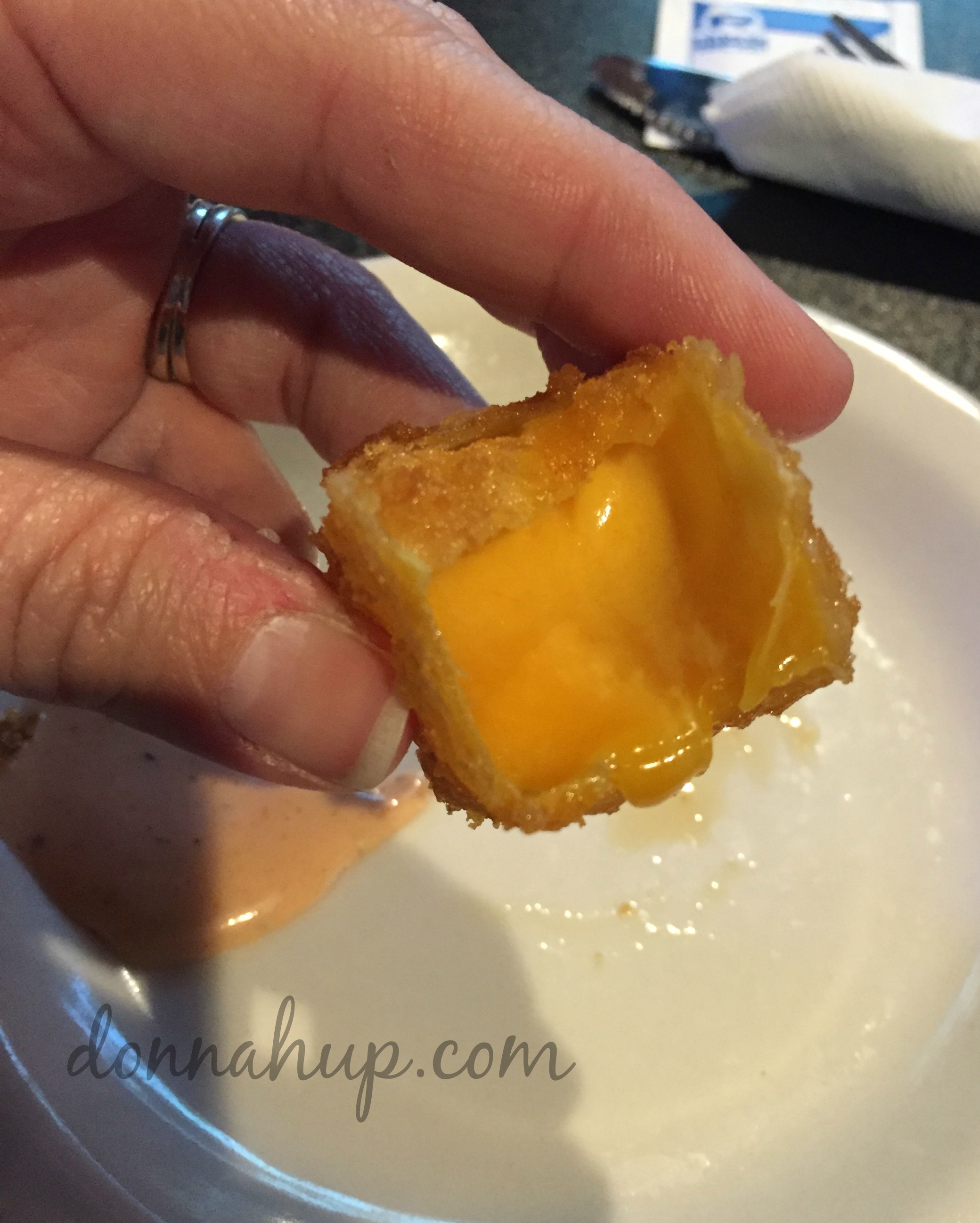 Giant, cheesey, cubes of deliciousness and they're Tap House sauce you dip it in is so good!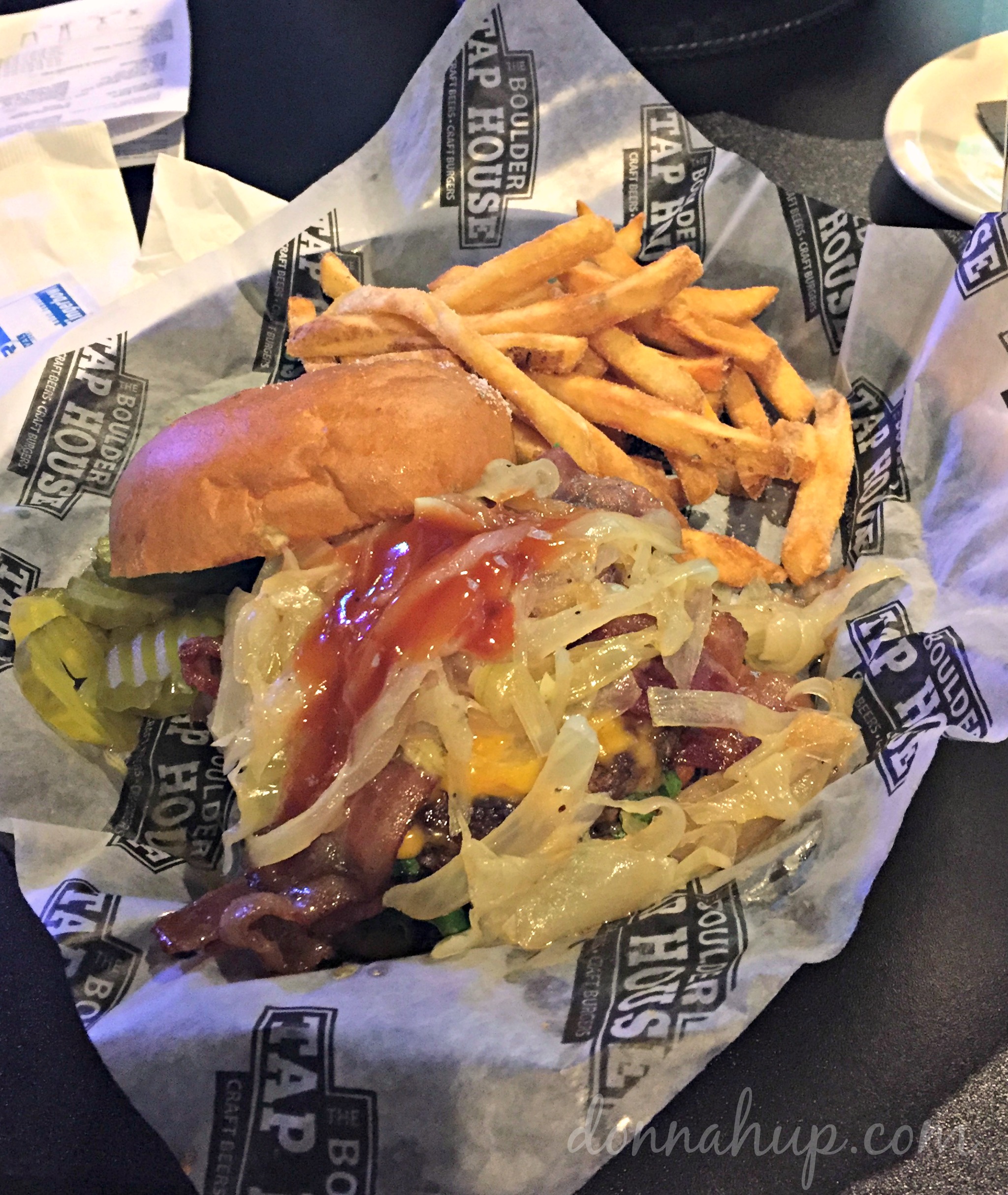 Our entrees took quite awhile to arrive, like close to an hour.  Yes, the Brown Sugar & Smoked Cheddar Burger was delicious – very delicious – and I love that they had a gluten free bun option.  What I didn't love was cold fries. Our waitress was super sweet and she made it right by bringing out hot fries. I had the salt and vinegar fries and they were amazing! Especially hot 😉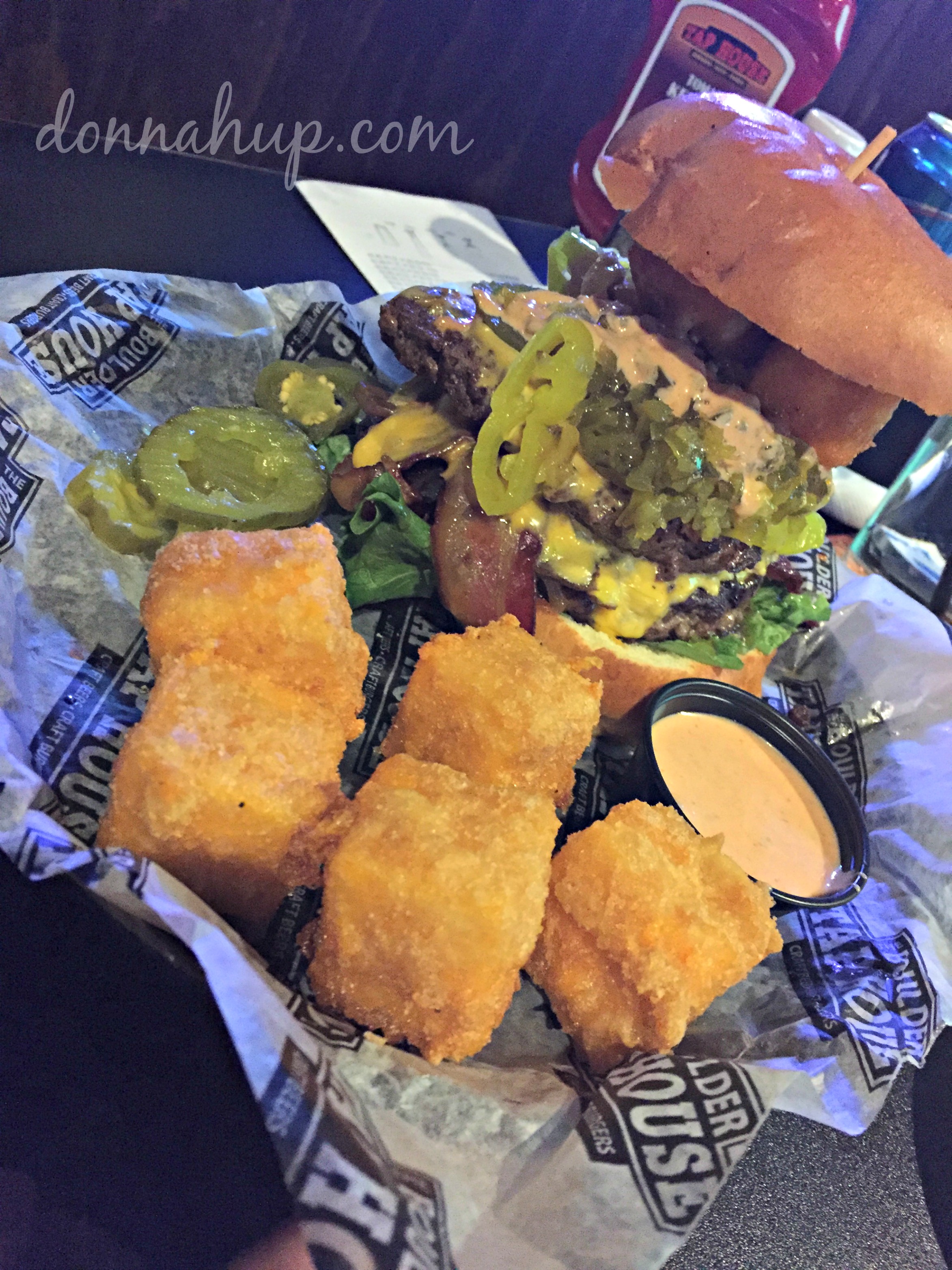 My husband ordered The Defibrillator which is two 1/2 lb. cheeseburgers topped with cheese curds and smokehouse bacon, then made Tap House style.  It was insane!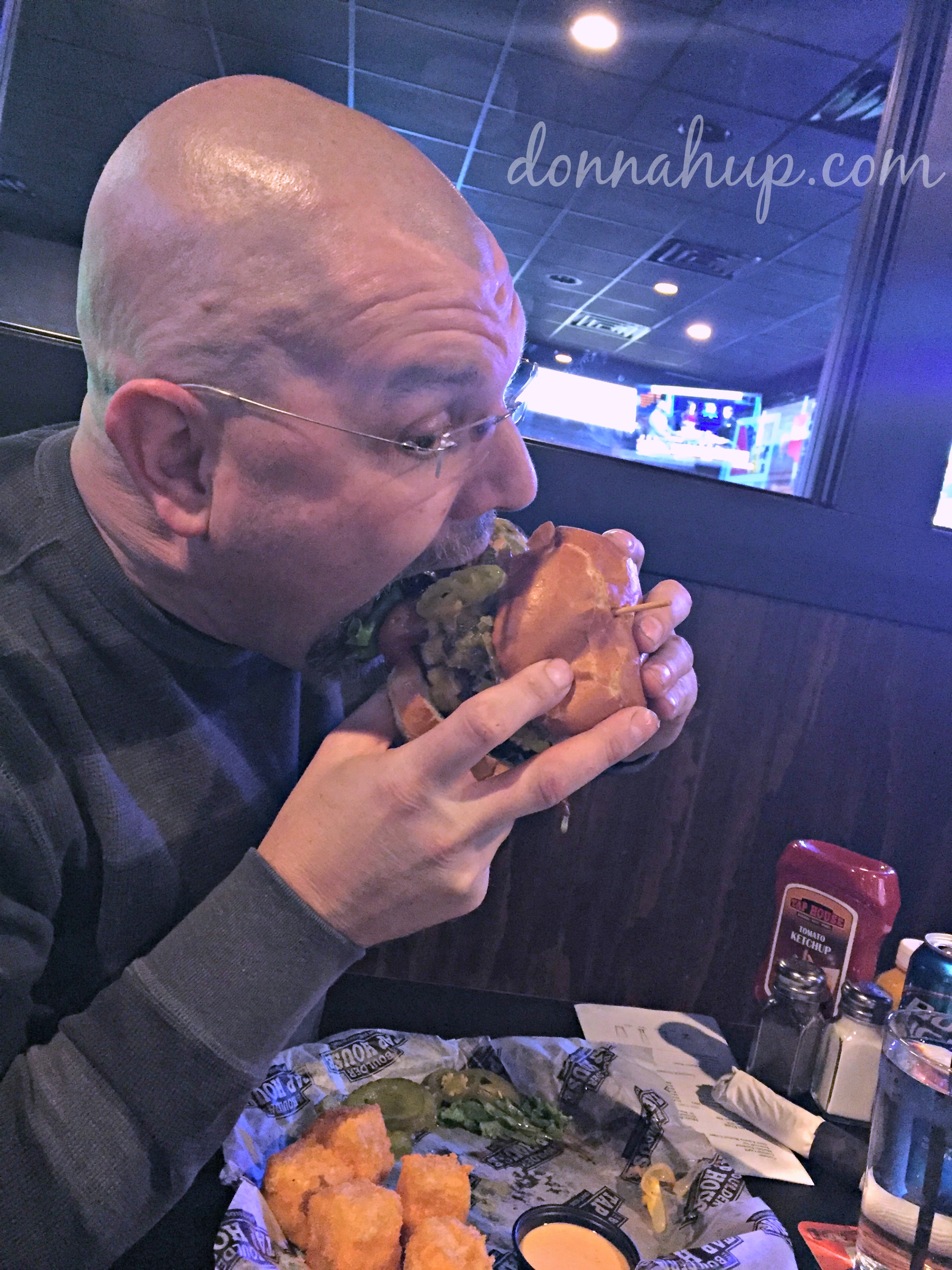 He could hardly fit it in his mouth!
He and I agreed that the food was fantastic and we would definitely visit again, but probably in a few months.  They need to figure out how to handle the flow with the crowds.  They're food is awesome, but not so awesome when it's cold.  Hopefully they'll be running smoothly next time we visit, because I'd love to see them stay!
Have you tried Boulder Tap House?
Connect with them: