*This shop has been compensated by Collective Bias, Inc. and its advertiser. All opinions are mine alone. #BringingInnovation #CollectiveBias
5 Steps to a Greener Home Office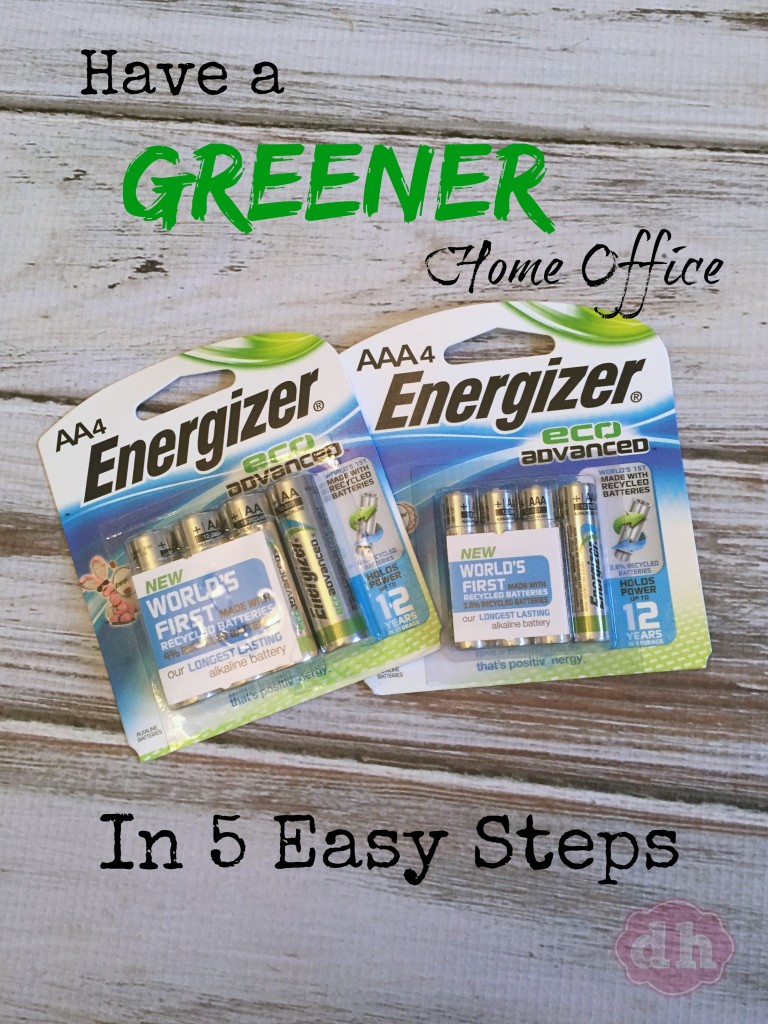 I've always thought having a birthday on a holiday was cool.  My nephew is a St Patty's Day baby and I celebrate my birthday on Earth Day!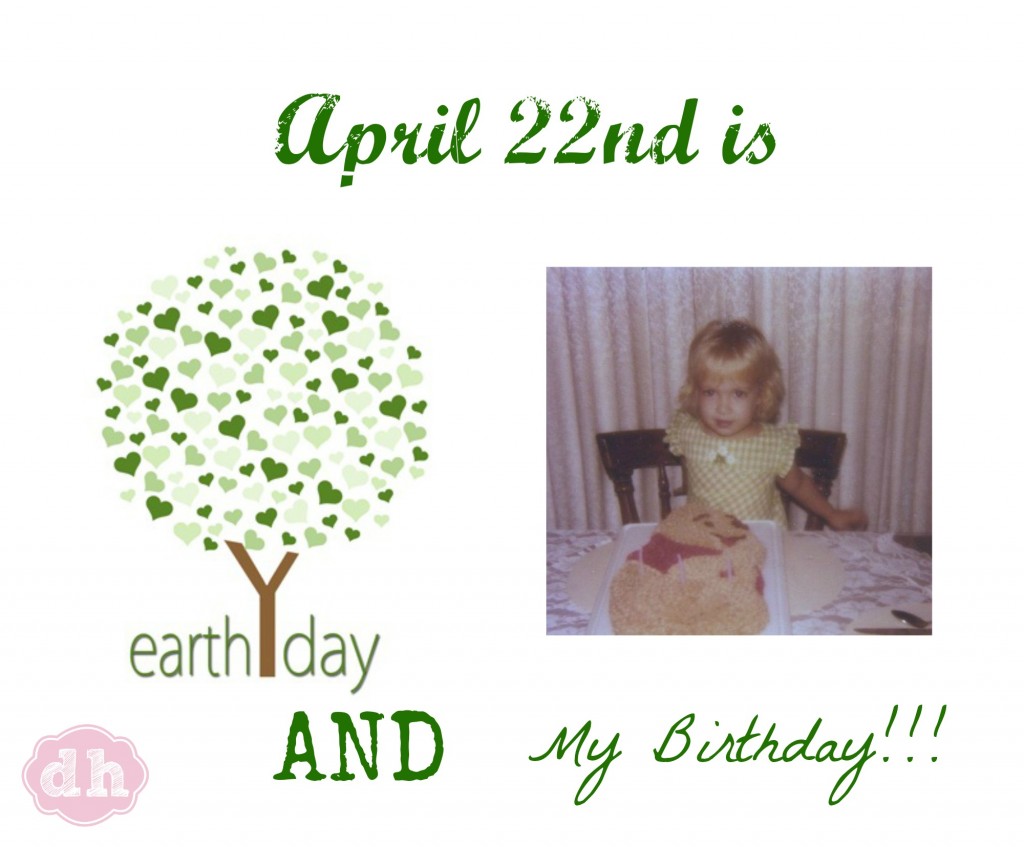 I liked to think of it as sharing a birthday with Earth growing up. I love that each year we focus on ways to protect our earth and environment.  It's a way we can give back for future generations.  I spend a lot of time in my home office and found a few ways to "go green" at least more green than I was.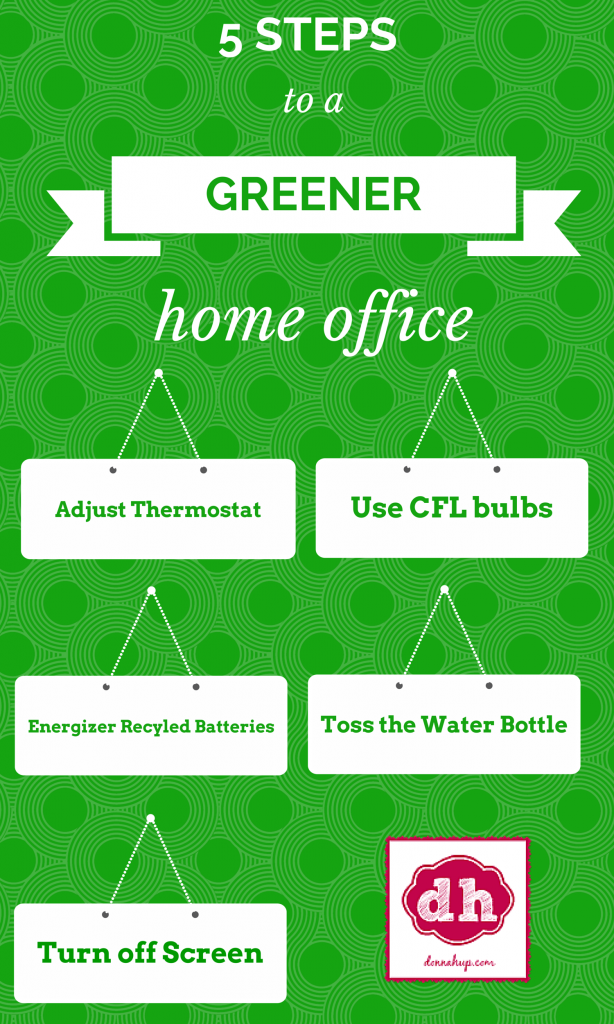 1. Turn your thermostat down.  I live on the Iowa/Minnesota border so I do understand the need for heat.  Did you know that if you lower your  thermostat 1 degree you can save between $44 and $73 a year?!  I've been able to drop it 5 degrees which will save even more.
2. Switch from Incandescent bulbs to CFL bulbs.  This has been a huge savings for us not only in our home office, but our entire house. We save several hundred dollars a year on our electric bill.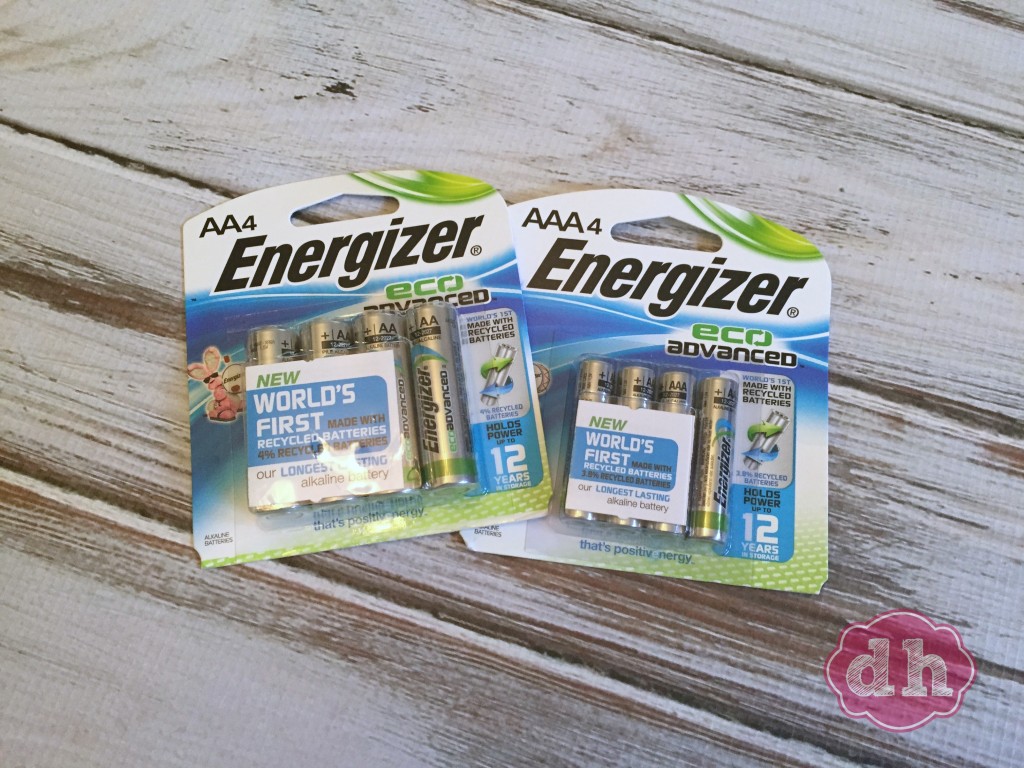 3. Switch out your batteries. I'm loving the new Energizer EcoAdvanced recycled batteries! They are the first battery on the market to use recycled batteries/materials. They're also Energizer's longest lasting alkaline ever.  This is totally guilt free energy.
I found the batteries on the battery display in the front of Walmart. My store had them hanging on one of the corners. The EcoAdvanced batteries are available in AA and AAA.
4. Toss the Water Bottle.  I am always buying a 24 pack of water bottles.  Rather than wasting all that plastic I have decided to invest in a high-quality stainless steel water bottle. Not only is it an eco-friendly lifestyle, but it will save me money.
5. Turn off your computer screen.  It seems simple enough, but if you are not using your computer for 20 minutes then turn on the screen or put it in sleep mode. If you won't be using it for 2 hours shut it off. Turning off the screen alone can save you about $140 a year.
Right now there is a  "GuiltFreeEnergy Giveaway going on and they're giving away $1,000 in Gift Cards!
GuiltFreeEnergy Giveaway – $1,000 in Gift Cards

Do you have any tips to having a greener home office?