Olaf's Frozen Adventure is Coming to ABC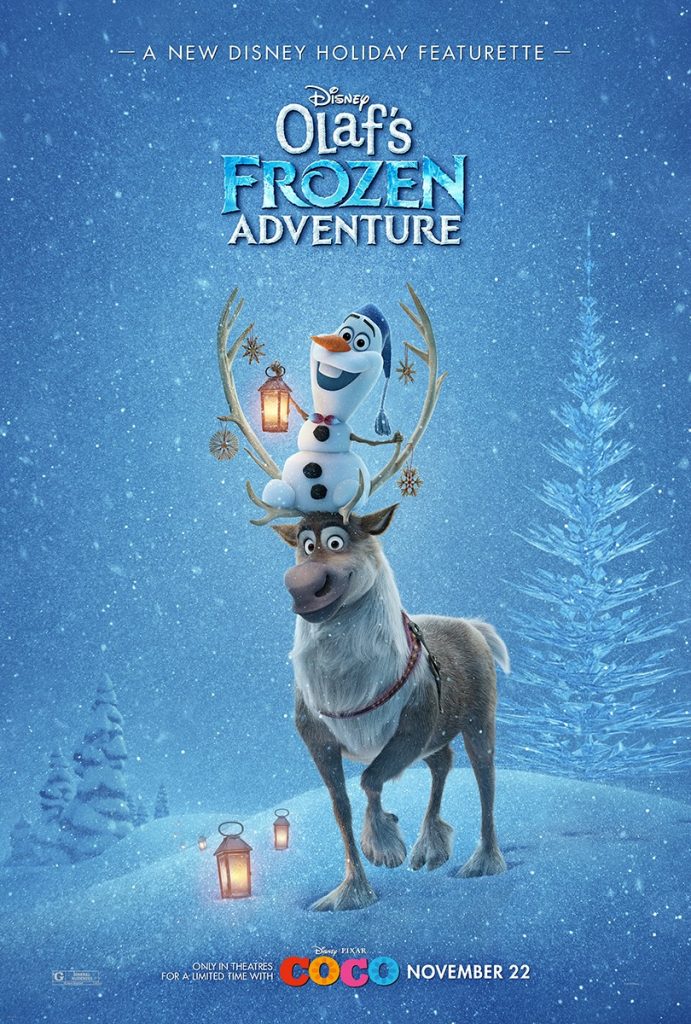 I absolutely love Olaf's Frozen Adventure. In fact I have 5 Reasons I Can't Wait for you to see Olaf's Frozen Adventure.  And here's another chance to see it (or watch it again)!
Olaf's Frozen Adventure is making it's broadcast television debut on Thursday, December 14th at 8pm EST on ABC!
The Featurette Joins the Emmy® Award-winning 'Prep & Landing' for an Hour of Walt Disney Animation Studios Holiday Specials During the '25 Days of Christmas' Celebration.
I love that this adventure is all about Olaf. Don't worry Anna and Elsa and all your other favorites are a part of the adventure, but Olaf is the star in this one.
We had a chance to sit down with the two of the animators from Olaf's Frozen Adventure.  They talked to us about all the steps it takes when doing an animation. It's not just drawing.
There's 5 steps:
Blocking
3D Space and Camera Angles
Color
Background
Final Details
The above video (thank you, Savoring the Good!) shows the progression of how Olaf's Frozen Adventure came from line drawings to finished animation.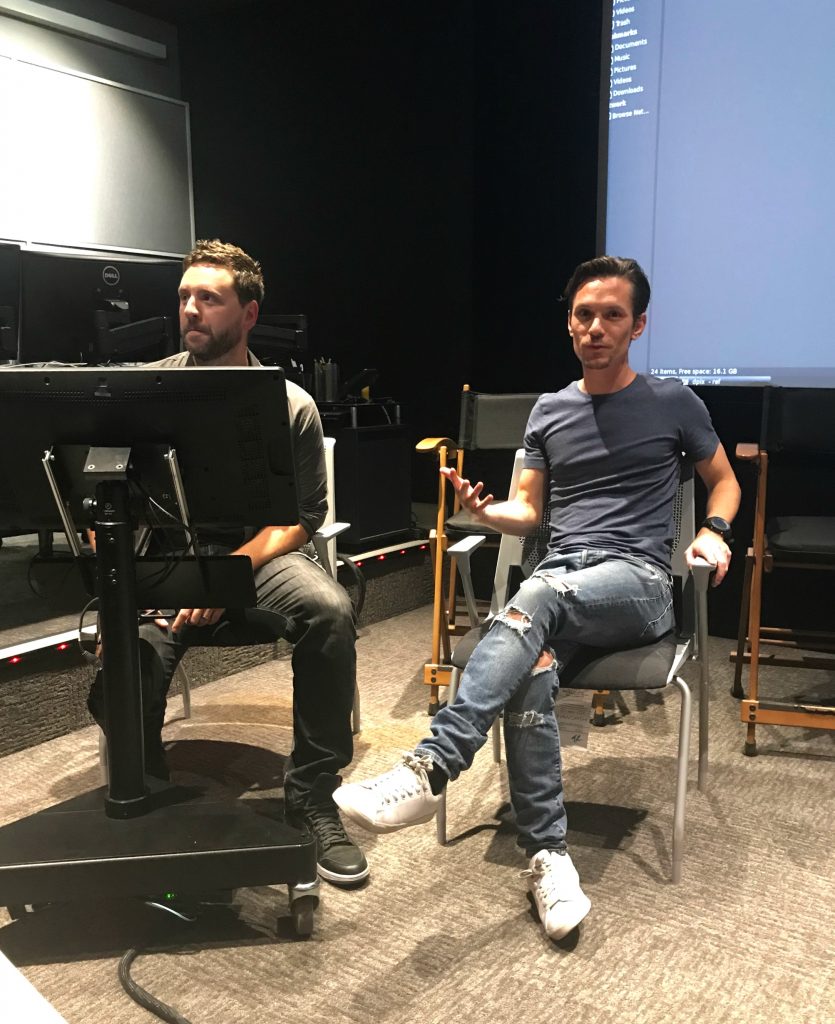 They also gave us a fun tutorial on how to draw Olaf.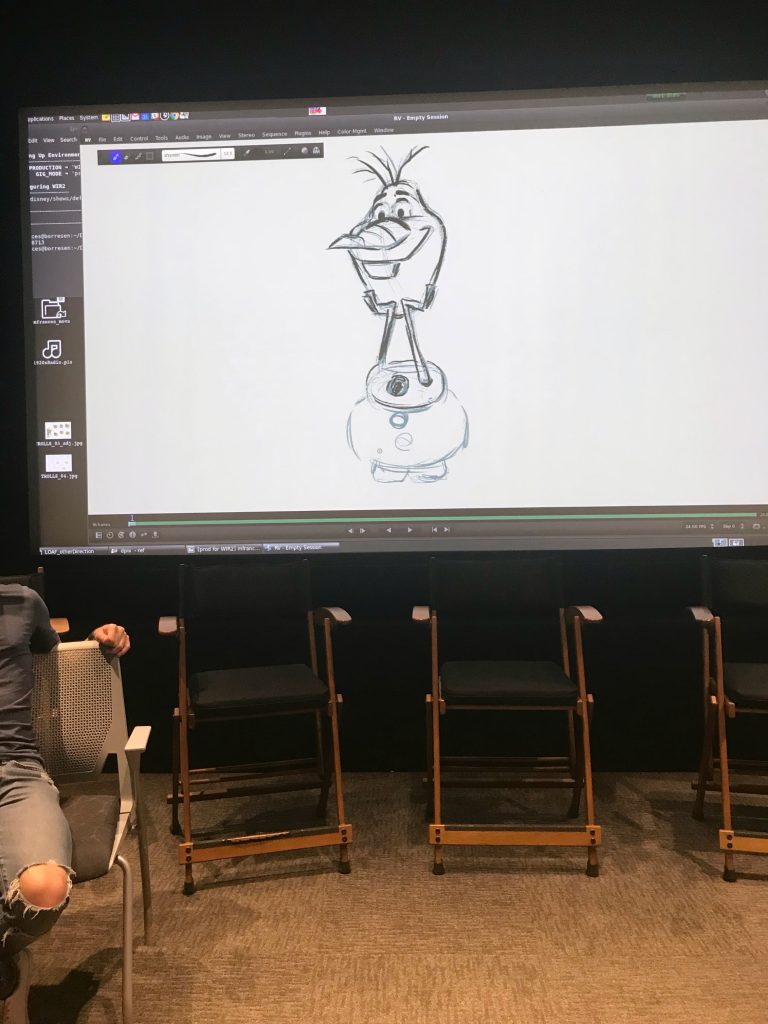 It was a fun tutorial and they made it look so easy.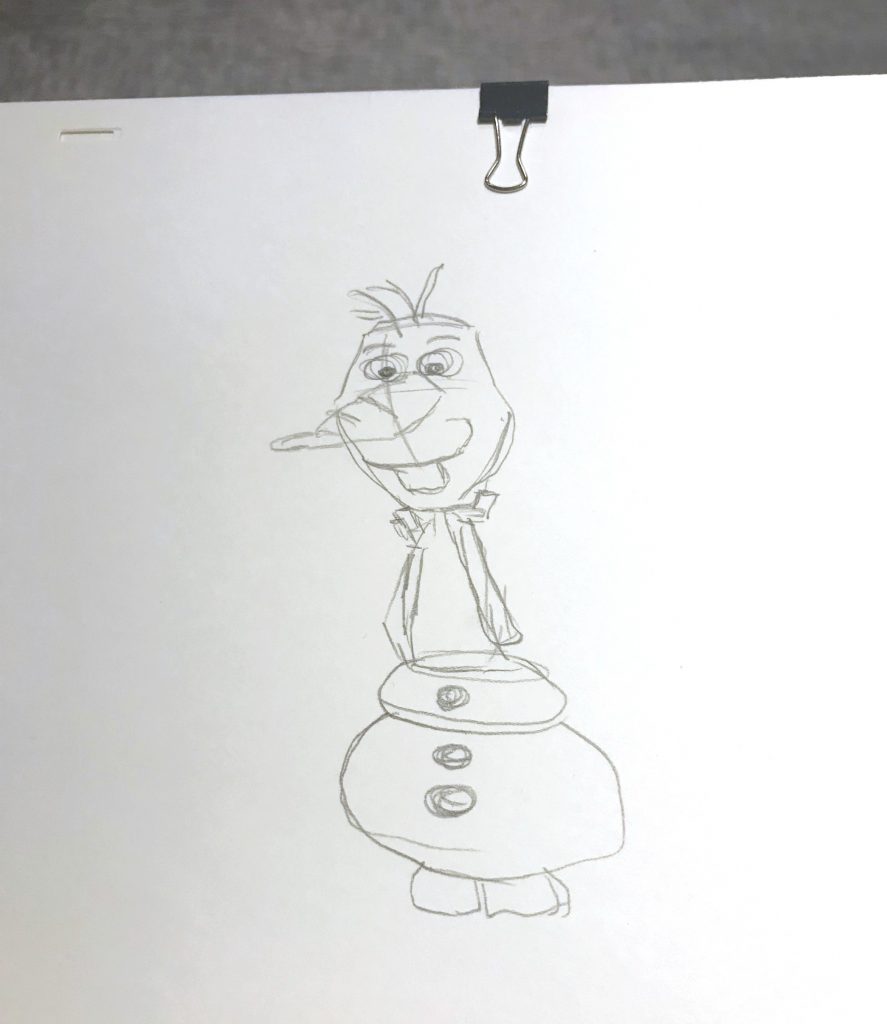 My Olaf didn't quite turn out the same.  He kind of looks like a skinnier cousin, haha! Seriously though it was a lot of fun to listen to them and try it out.
"Olaf's Frozen Adventure" makes its broadcast television debut as part of Disney|ABC Television's "25 Days of Christmas" celebration on THURSDAY, DEC. 14 (8:00-8:30 p.m. EST), on The ABC Television Network. The airing, first announced during production in early 2016, follows "Olaf's Frozen Adventure"'s recently completed limited theatrical run in front of Disney•Pixar's hit feature "Coco." The featurette includes four new original songs and welcomes back the beloved characters (and cast) who won over audiences worldwide in the 2013 Oscar®-winning feature, "Frozen," the top-grossing animated film of all time. Disney Animation's Emmy Award-winning holiday special "Prep & Landing" airs 8:30-9:00 p.m. EST.
In "Olaf's Frozen Adventure," Olaf (voice of Josh Gad) teams up with Sven on a merry mission. It's the first holiday season since the gates reopened and Anna (voice of Kristen Bell) and Elsa (voice of Idina Menzel) host a celebration for all of Arendelle. When the townspeople unexpectedly leave early to enjoy their individual holiday customs, the sisters realize they have no family traditions of their own. So, Olaf sets out to comb the kingdom to bring home the best traditions and save Anna and Elsa's "first Christmas in forever."
Academy Award®-winning producer Roy Conli ("Big Hero 6") says: "We are thrilled to be part of ABC's '25 Days of Christmas' festivities. While making the film, our crew was so inspired by all of the great television holiday specials of the past. It's a dream come true for all of us."
"Olaf's Frozen Adventure" features the original cast of Arendelle characters, including Olaf, voiced by Josh Gad ("Marshall," "Book of Mormon"); Anna, voiced by Kristen Bell ("Frozen," "Bad Moms"); Elsa, voiced by Idina Menzel (Broadway's "Wicked," "Rent" and "If/Then"; Fox's "Glee"); and Kristoff, voiced by Jonathan Groff (Broadway's "Hamilton," Netflix's "Mindhunter").
"Olaf's Frozen Adventure" is directed by Emmy-winning filmmakers Kevin Deters and Stevie Wermers-Skelton ("Prep & Landing") and is produced by Oscar winner Roy Conli ("Big Hero 6"). The featurette includes a screenplay by Jac Schaeffer and four original songs by Elyssa Samsel and Kate Anderson.