FANCY NANCY comes to Disney Junior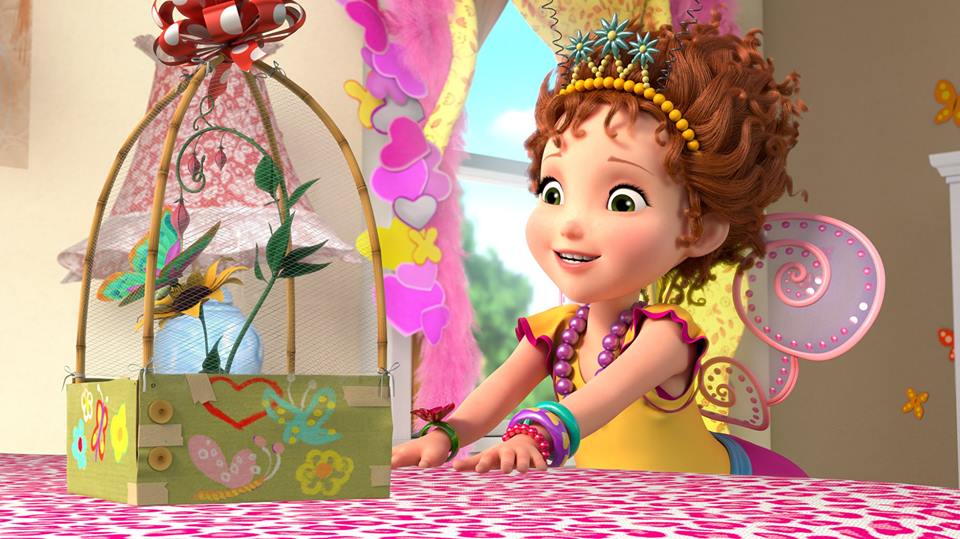 Six-year-old Nancy is excited to experience what the world has to offer and to celebrate the differences that make everyone unique.
Perhaps you have littles who have read the Fancy Nancy books.  For the past 10 years Fancy Nancy has been an interest to Disney. Now they are very excited to finally bring it to television!
I had the chance to sit down and talk with Producer/Director Jamie Mitchell and Story Editor Krista Tucker.  I loved the passion that they shared with and Krista is a real life "fancy Nancy".  They told us more about the new show.
Nancy (voiced by Mia Sinclair Jenness) takes us on adventures and actually uses french words through out the show.  She does have an American accent, but all the words are correct. They have French consultants that make sure they're accurate in what they say. The shows are based on the books, but almost every episode is original. Only 2 of the books have been adapted for the show.
Other voices in the cast include Alyson Hannigan who voices Claire Clancy, Rob Riggle who voices Doug Clancy (he came out of no where and brings something unique that they didn't expect), Dana Heath who voices Bree, Spencer Moss who voices JoJo Clancy, and Ruby Jay who voices both twins.
The show's target audience is ages 2 to 7, but they encourage co-viewing. It was really important to them when they created it to resonate with parents as well as kids.
The colors in in the show are bright, bold, and vivid despite the fact that high definition television now adds a layer of difficulty to creating Fancy Nancy. There are also about 25 songs for kids to fall in love with.
Fancy Nancy is a show about the empowerment of kids. It's about then learning and discovering the world around them. They wanted kids to know their voices matter and they are more powerful than they know. I love this!
And I'm thrilled to tell you that they've already announced that they're working on Season 2.
Join Nancy on her fanciest adventures with her family and friends, starting Friday July 13 on Disney Junior!