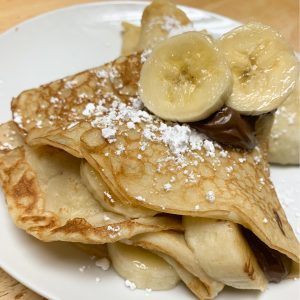 1 cup pancake mix
1.5 cups milk
1 egg
1 tsp vanilla
Whisk all four ingredients together in a bowl.
Heat frying pan on a stove top to medium high.
Spray the pan with non-stick spray and pour ½ cup of batter on hot pan.
Once it bubbles, turn crepe over.
Once done, top with toppings.
Enjoy!