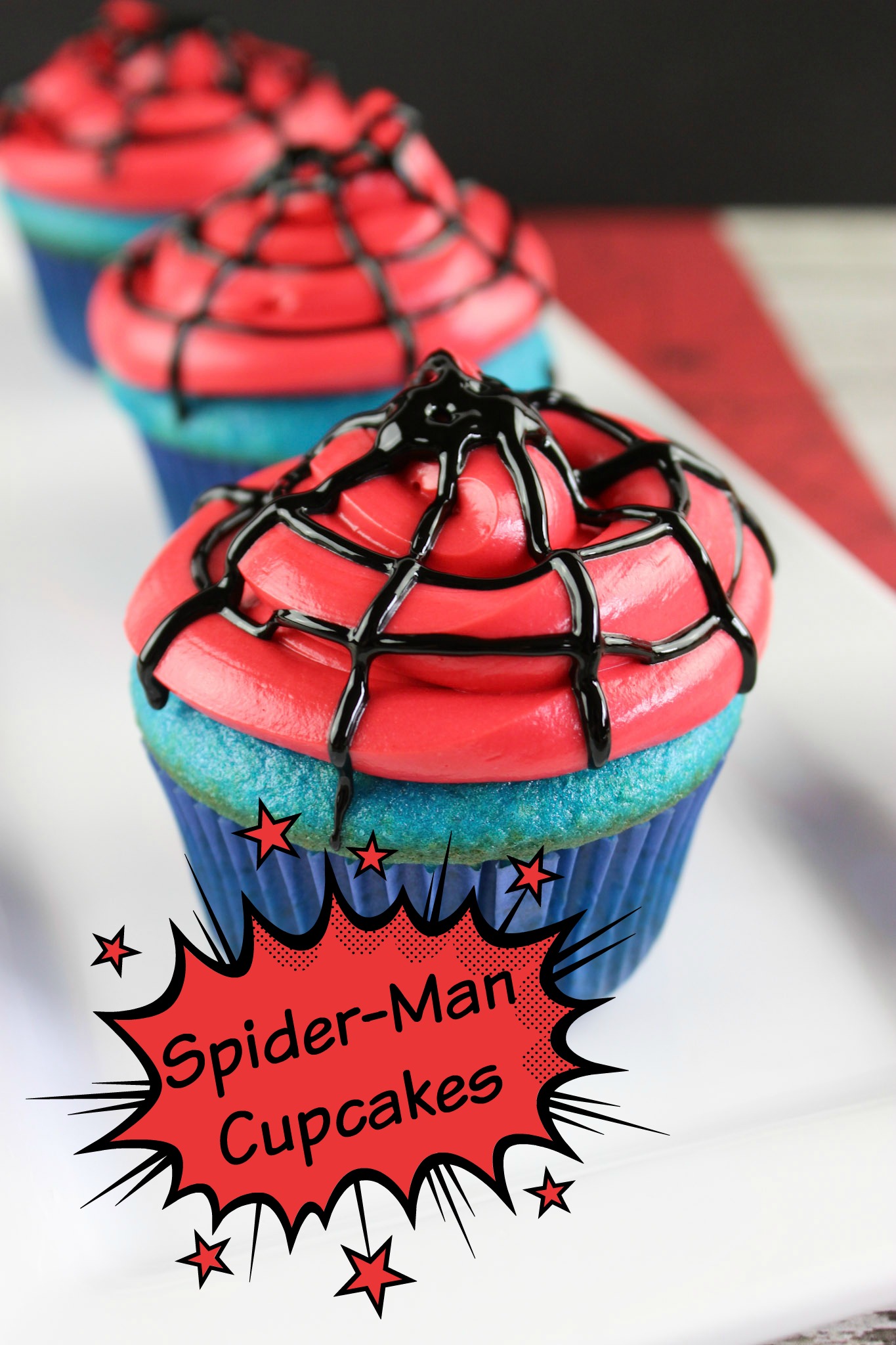 1 box of cake mix - we used Funfetti Vibrant Aqua Blue Cake Mix or you can use a box of white cake mix and dye it blue
2 Eggs
⅔ Cup of Water
⅓ Cup of Vegetable Oil
White Icing
Red Food Dye
Black Gel Icing
Mix cake mix, water, vegetable oil and eggs according to the cake mix box.
Spray cupcake pan with cooking spray if you choose not to use cupcake liners. Otherwise, make sure to put down cupcake liners first.
Pour cupcake mix into a measuring cup for easy pouring. Then, pour the cupcake mix into the cupcake pan, making sure not to fill all the way to the top.
Bake the cupcakes for 15 minutes at 350 degrees.
Let cupcakes cool.
Mix white frosting with a few drops of the red food dye. Scoop the red icing into an icing bag or a ziploc bag. I cut the end of the bag to frost the top of the cupcakes but you can also use a Wilton tip.
Frost each cupcake with the icing.
Use the black icing gel to create a spider web by drawing 3 circles on top and then about 8 lines across the circles.