Maleficent comes to Blu-Ray
This is one of my favorite movies I saw this year and it was a pleasant surprise. I know a lot of my friends could hardly wait to see it when it was in the theater. This was one I was not sure of. I don't handle scary or suspense very well. I read the book first which I'm glad I did. This was not a "scary story" that I had assumed. I ended up loving it! I'm so glad I have the Blu Ray now because it's one that I enjoy watching over and over. Some of my friends had asked if it was too scary for their kids. My answer is it depends.  Helpful, right?  Seriously though, it really depends on the child. The movie itself is not scary. There are characters in the enchanted forest that could be "scary" – trees that help to fight off the attackers, etc.  I love how this movie teaches that if you let hurt, hate, and anger overtake you it can destroy you. I think it's a great message. I totally recommend grabbing this movie for your home entertainment library!
Princess Aurora: Don't be afraid!

Maleficent: I am not afraid.

Princess Aurora: Then come out.

Maleficent: Then you'll be afraid.
Maleficent will be coming out of hiding soon when she's released on Blu-ray and Digital HD Nov. 4th. To celebrate, here is a bonus clip titled, "Aurora: Becoming a Beauty." In this clip, Elle Fanning talks about playing the beautiful Princess Aurora and what the character means to her. We also wanted to share with you a fantastic Halloween costume blogger button, with details on making your very own Princess Aurora costume as well as a Maleficent scepter, wings and horn!
Like MALEFICENT on Facebook: facebook.com/DisneyMaleficent
Follow MALEFICENT on Twitter: @Maleficent
YouTube Playlist: http://www.youtube.com/playlist?list=PLTnR43JTLNs8AKNpJ4KFI6SSdpTzkcXjw
Instagram: http://instagram.com/disneystudios
Pinterest: http://www.pinterest.com/disneystudios/maleficent/
Tumblr: http://disney.tumblr.com/
MALEFICENT is rated PG!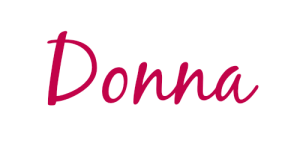 Related articles