*I received Zim's products to facilitate my review. All thoughts are 100% honest and my own.
The Zim's® brand is dedicated to bringing you innovative naturally-based products that live up to their brand promise in every way. Our goal is to improve the lives of consumers with our brands that include over 25 products that are packed with the best of nature and range from skin care to pain relief gels.
It's hard to believe I moved from FL to the midwest almost a whole year ago! The move isn't hard to believe just that it's gone by so fast. I have now experienced my first full year of seasons.  I love the winter and the snow, but my skin is very used to humid weather. I have had all sorts of issues with dry and cracking skin. It was very painful.  I tried the Zim's Crack Creme on my heals and it worked so well! I can definitely tell a difference and my heels feel so much smoother.
I also really like their Arnica Max. If you remember, I tore my calf muscle right after we moved (in May of 2013). I tore it pretty good too and was in a cast and walking boot until November. It was not fun at all. The cold weather reminds me of exactly where I injured myself.  I can feel it in my calf. The arnica takes that pain away. I also tried it on my stiff shoulders and it helped a bit.
Connect with them online: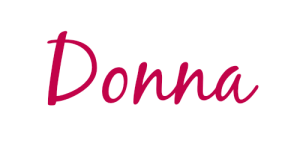 donnahup.com receives free products for review purposes, and may sometimes be compensated for posts. All opinions expressed are solely from donnahup.com. See donnahup.com's Disclosure Policy for complete details. My opinions are my own and were not influenced by any form of compensation. This disclosure is done in accordance with the Federal Trade Commission 10 CFR, Part 255 Guides Concerning the Use of Endorsements and Testimonials in Advertising.