Cooking Poached Eggs with National Geographic's Kids Cookbook
Jayden loves learning new things. He is always helping out and he really enjoys cooking. He was excited when we got the National Geographic Kids Cookbook.  He found several recipes he wanted to make. We started with the Poached Eggs.
Jayden is 11 and was able to cook this completely on his own.  We did supervise but only to see if he needed help and of course to take pics of his creation.
He probably wished he could do all the cooking without pausing for pictures, but he was a good sport.  He had no problem following the directions and making everything.
I'm pretty sure his favorite part was eating what he made.  Hear what Jayden thought of the cookbook.
I really liked the cook book. It was easy to follow the directions and I really liked the poached eggs. They were fun to make and I will make them again.  I am going to try the other recipes. I think parents should buy this cook book for their kids because they will have a lot of fun cooking.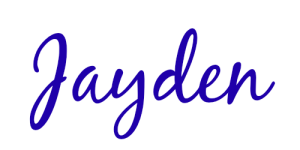 Connect with them: