*I am a Nutrisystem Blogger.  I have received food free of charge as part of this role.
I am so excited that when I jumped on the scale this morning I'm down almost a total of 9 pounds! I'm also really excited that I am actually learning good habits and changing the way I do things.
I have learned that I have to make exercise intentional.  I can't wake up and say "I'll fit in the exercise sometime today." That sometime never happens. I can very easily find other things that need to be done.  I also can't count running around (even if it's up and down the stairs 10 times in one day because I'm doing laundry).  I need to set aside time to do specific exercise.
Some of the things that I have tried and enjoy are Zumba DVD's. I choose to do this in the privacy of my own home because if I took a class the others might not be able to concentrate while laughing at my skills. I also run up and down the stairs.  Again, not with my laundry, but I'll run up and down over and over for about 20 minutes.
I try to do about 20 minutes 3 times a day. I do my exercising after my breakfast, lunch, and dinner so I can remember.
Nutrisystem has some great tools also!  I can log my exercises and track them. I also love the forums. You can give and receive support with others that are doing Nutrisystem.
So, what are you waiting for?! Get up and move! I want to hear what exercises you've been doing lately!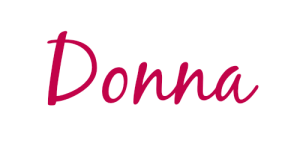 donnahup.com receives free products for review purposes, and may sometimes be compensated for posts. All opinions expressed are solely from donnahup.com. See donnahup.com's Disclosure Policy for complete details. My opinions are my own and were not influenced by any form of compensation. This disclosure is done in accordance with the Federal Trade Commission 10 CFR, Part 255 Guides Concerning the Use of Endorsements and Testimonials in Advertising.