Online Learning, Online Training, and More with the Great Courses Plus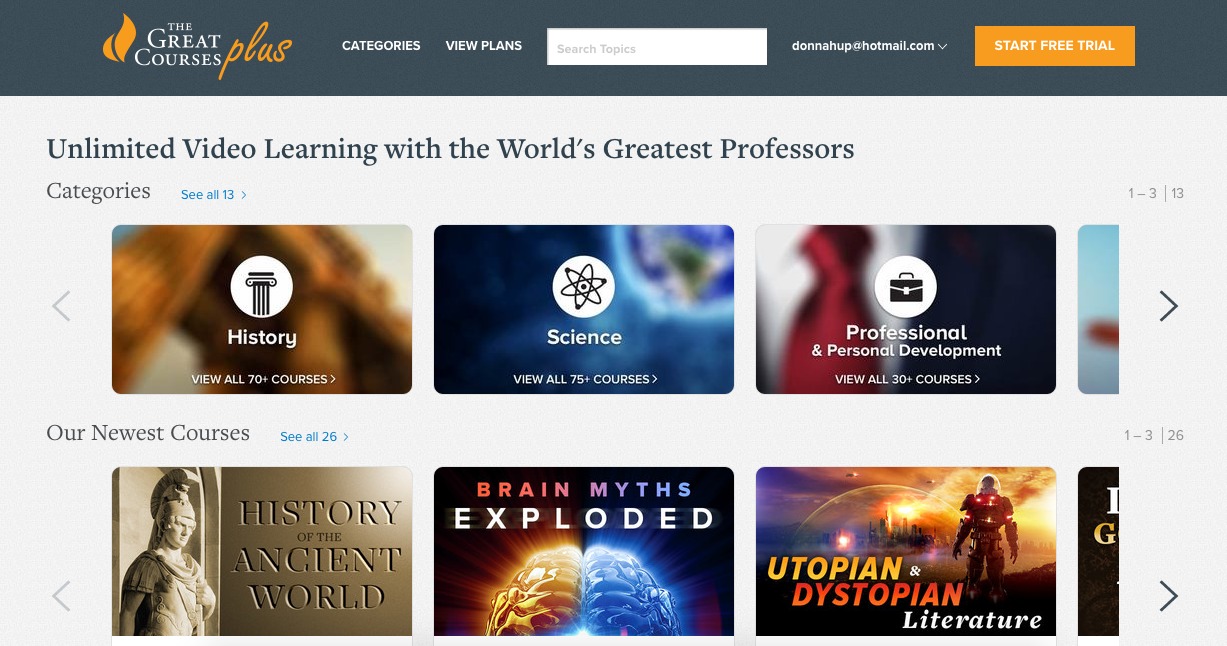 I love to learn and often think of signing up for college courses. There are a few things that keep me from it though – actually going to class and well the homework. I really just want to learn. Which is why I love that I've found Great Courses Plus with unlimited streaming. They have online learning, online training, and more!
The 
Great Courses Plus
 is a subscription video on demand service that features unlimited access to nearly 8,000 videos from The Great Courses. Featuring brilliant, award-winning professors from the
Ivy League and experts from National Geographic, the Smithsonian, and The Mayo Clinic and National Geographic to name a few, TheGreatCoursesPlus.com service is one  you do not want to miss out on!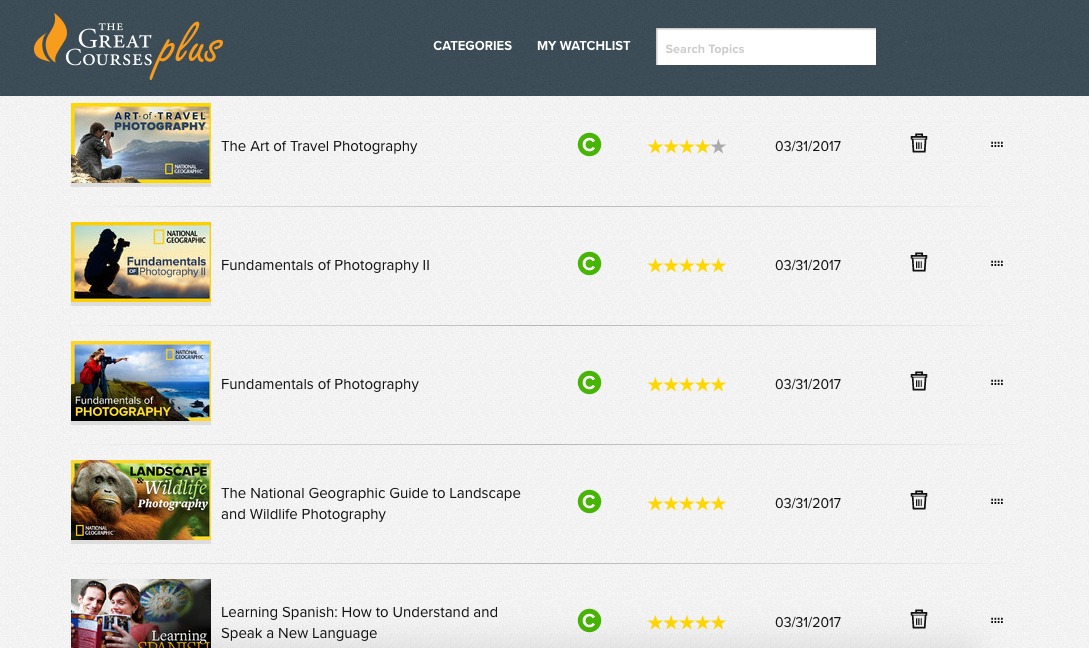 For starters there is a HUGE library to choose from. I have already chosen photography courses and even how to speak Spanish and I'm just getting started.  With my membership I have unlimited access to a huge library of 8,000 video lectures!  There is something for everyone about anything and everything – science, math, history, literature, or even how to cook, play chess, or become a better photographer.
I loved the first course on photography basics that I watched.  It was taught by an actual photographer for National Geographic. He was easy to understand and so interesting. He gave some great tips and I can't wait to watch the next courses.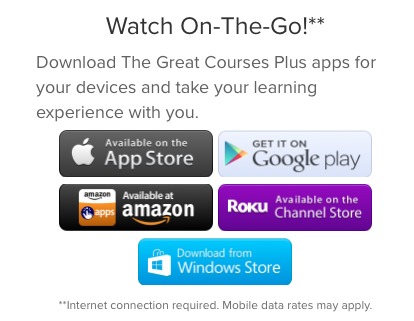 I watched the first one on my computer and it was great. I just figured out that I can download their channel to Roku which means I can watch them on my TV at home. So much easier than driving to and from a classroom.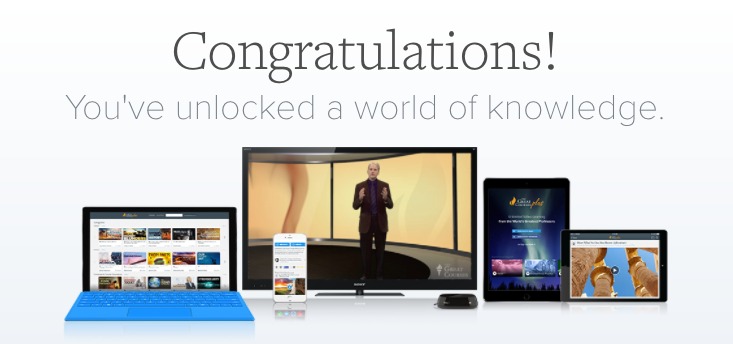 I love that it's way cheaper than enrolling in college again to. It's only $14.99/month.
Learn at your own pace – when you want and where you want
No tests, no homework, and no schedules to keep!
New subjects, lectures, and professors added every month
With The Great Courses Plus, you can watch as many different lectures as you want – anytime, anywhere
Stream and Enjoy from your TV, Tablet, Laptop, or Phone through any web browser or by using any of the available Apps
What are you excited about learning next?