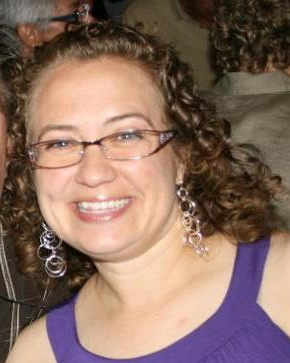 About Donna
I am a child of God, a wife, a stepmom, a daughter, a sister, an aunt, an artist, a couponista, a girly girl (and a trucker). I live in southern Minnesota.
About the Blog
I specialize in Reviews & Giveaways, Coupons & Deals, and Gluten Free Living
Reviews
I'm so glad you stumbled onto my website. I love working with companies to promote your products!  I'm currently accepting family friendly products to review.
I am available to do reviews that focus on, but are not limited to
health
beauty
jewelry/accessories
trending projects
electronics
tech gadgets
computers & accessories
kitchen & dining items
personalized gifts
clothing
household items
shoes
children's items
Giveaways/Review
Sponsoring a giveaway is a great way to generate traffic to your website!  This would allow entrants to discover a brand that they might not have been familiar with before. Also we encourage coupon/discount codes to have readers purchase while on your site. We  have found this to be very effective. I will post giveaways along with my review of your product. I must have 2 weeks or longer for giveaway completion. Please note that giveaway items should be shipped directly by you and should be done in a timely manner.
Giveaways
If you just want me to host a giveaway with out a review that can be discussed also.  Please note that giveaway items should be shipped directly by you and should be done in a timely manner.
Twitter Parties
This is a great way to be seen and have your hash tag trend. These are high energy and we are able to "talk" for an hour about your product with a listening and excited audience. I will host a one hour twitter party for $200. You supply the prizes.
Samples/Freebies
If you offer samples/freebies, I would Love to share them with my readers. All offers must be listed on well known websites or easy to find on the company's website.
Sponsored Posts
For a fee ($200) I will write a post about your company which will remain on my site.
Ad Space
125×125 ad $50/month
250×250 ad $100/month
I do offer discounts if you pay 6 months to 1 year in advance
Donna's Deals and More Site Policies
Yes, I will work for peanuts, but they must be chocolate covered peanuts, you see…
Reviews are free of charge with a product valued at $50. Products can be combined. For products less than $50 there is a $35 fee.
An honest opinion of the review will be given. If an agreement takes place then your product will get 110% of my time and effort from start to finish.
After I have reviewed your product(s), the review will be posted on this blog. The review will contain links back to your main page as well as any specific product links or social media links required.
I will advertise the post on every social media network, including, but not limited to, Facebook, Twitter, Google Plus, and Pinterest.
I am also active in several large online communities.
An actual product will be needed in a full size in order to thoroughly review it and it will become the property of Donna's Deals and More. Items will not be returned.
Products provided for review must be provided by the business and shipped at the product supplier's cost.
The review will be posted within 7 to 14 days if applicable after the item is received; however, special requests for certain post dates may be entertained.
After the review is posted, a link to the review will be provided.
I provide a family friendly site, therefore; all products must be deemed family friendly by Donna's Deals and More.
I reserve the right to not post a review if the terms described above have not been met.
Giveaway Policy
Giveaways are free provided they are accompanied by a product review of merchandise equivalent to $50. The giveaway item must also be worth $50. I do charge $50 for giveaways without reviews. I will also set up group giveaways for $75 (10 bloggers). 15 bloggers $100. Giveaways are a wonderful way to increase traffic to your businesses website and expose Donna's Deals and More's readers to your various social media, such as Twitter, Facebook, etc.
After the giveaway has ended, the winner's information will be provided to the business, and the business will be responsible for providing and shipping of the prize.
The giveaway winner will be selected via Rafflecopter that uses random.org, & will be notified through email.
When I receive confirmation of the winner I will forward you their shipping information.
Entries may include asking/requiring reader to visit your site and specify an item they like, optional entries may include asking readers to like your Facebook page, follow on Twitter, and subscribe by email to your newsletter, etc.
As per Facebook Promotion Guidelines, we cannot ask the reader to take an action on Facebook for an entry. Liking your page is okay; however, actions on your wall will not be allowed.
Purchases for bonus entries violate FTC regulations and will not be allowed.
A giveaway will be advertised on other giveaway forums and websites to further the business' exposure.
Blog Stats
Facebook - 47,070 Fans
Twitter - 24.8K Followers
Pinterest - 12,324 Followers
Google Plus - 7,019 Followers
Instagram - 1,810 Followers
Alexa - 95,167 (world rank) 19,419 (US rank)
Monthly Page Views -47,842
Unique Visitors – 17,138
Email Subscribers – 2841
PR 3
Klout 68
You can find Donna's Deals and More in the Google Play store HERE
If you have any questions please email me at donnahup@hotmail.com