Lose Weight: Healthy Foods, Marbles, and alli® weight loss aid
This shop has been compensated by Collective Bias, Inc. and alli® weight loss aid. All opinions are mine alone. #alliInmyLife #Before #CollectiveBias
I've put on several pounds since I hit 30 (I'm 39 now) and I would love to lose it. I even justify it when I look in the mirror in my bedroom.
Then I see pictures and realize I can't pretend the problem doesn't exist.  I need to lose weight. I need to lose a good 40 pounds.
Until that fun, active monster app that recently launched, I wasn't really a fan of walks or any type of exercise. I like the idea of it – I just don't like to do it. I have a lot of respect for those people that love the gym. Maybe I'd enjoy it more if I lost weight and didn't lose my breath so easily.
I know that weight loss requires a healthy diet and exercise.  I really need to get motivated.
When I was in Walmart the other day I found alli® weight loss aid in the diet section. alli® weight loss aid gives overweight women an edge to achieving a healthier version of themselves* and I could totally use that edge. alli® weight loss aid is the only FDA approved over-the-counter weight loss aid on the market. It works by blocking 25% of the fat you eat from being absorbed by your body.
I'm a very visual and incentive driven person. I came up with this cute weight loss jar I'll be using. It's super simple to make too.
All you need is:
glass jar

marbles

chalkboard stickers

chalkboard marker
I put how many pounds I wanted to lose on one of the stickers for the front of the jar.  You can either put in a marble for each pound you lost until you fill it with 40 or start with 40 and pull out one marble at a time. I plan on doing the latter. That's why I also made a sticker that read "No take backs"
Once I lose weight I do not want to put it back on.
I also plan on eating healthier and moving more (not just to catch those little monsters – I really need to catch 'em all).
Here are some of the things I plan on incorporating along with taking alli® weight loss aid.
No more pop.

Stay away from sugar and dairy (my trigger foods).

1 hour of walking per day minimum.

Drink more water.
Weight loss requires long term behavioral changes, such as eating right and exercising. By making these changes and taking alli®, the only FDA-approved over the counter weight loss aid that blocks 25% of the fat you eat by being absorbed into the body, you can boost your weight loss efforts*. Because of these fat blocking properties, alli® can help you eat within a certain range of fat. alli® even comes with a great start up guide to give you more tips and ideas for your weight loss journey.
Have you started a similar journey? What has worked for you?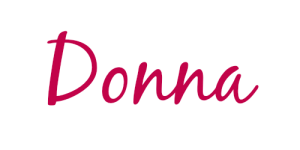 *alli® (orlistat 60 mg capsules) is for weight loss in overweight adults, 18 years and older, when used along with a reduced-calorie and low-fat diet. Follow label directions. In studies, most people lost 5-10 pounds over 6 months.