Universal City Walk Featuring Cowfish – Sushi and Burgers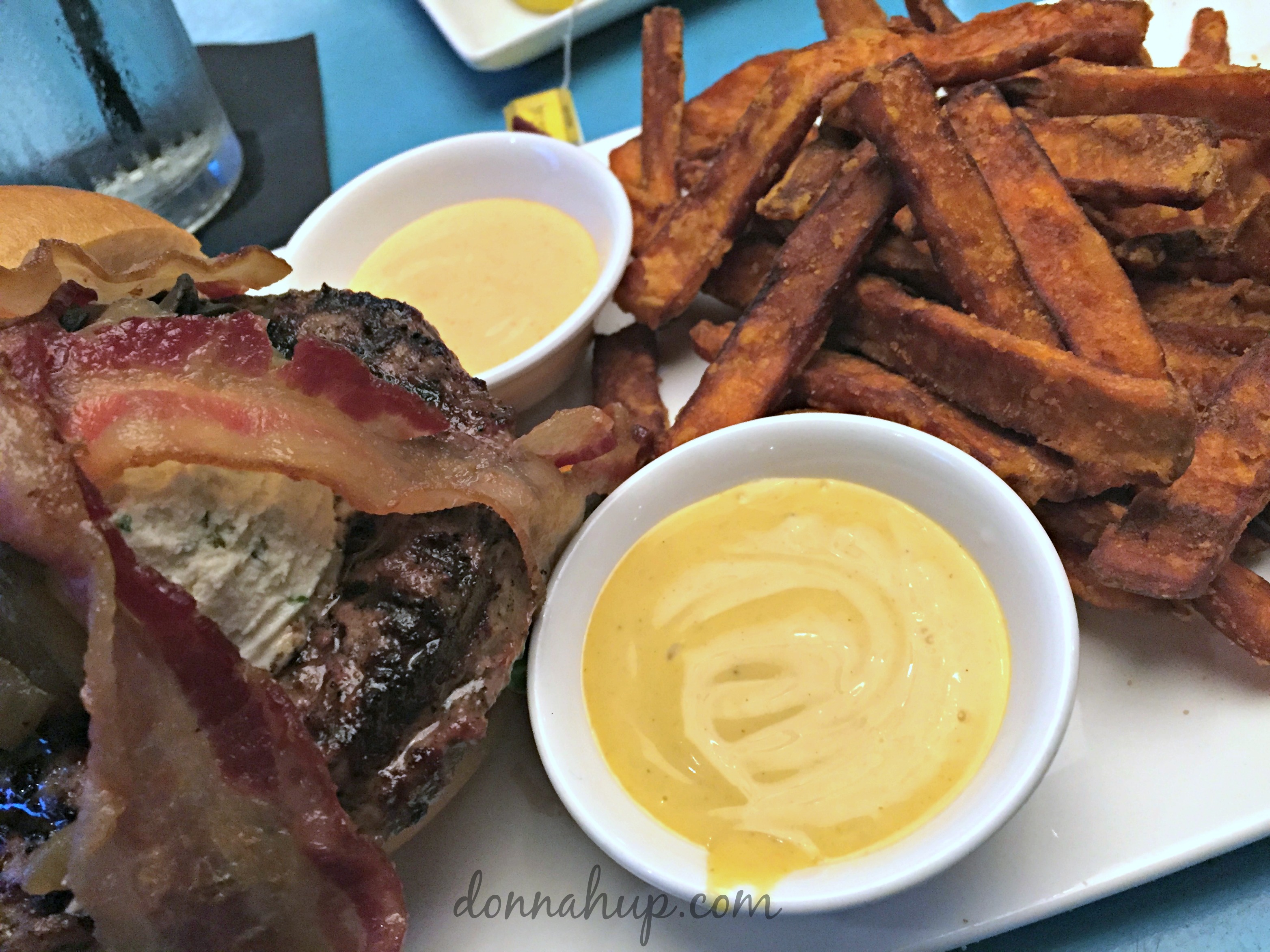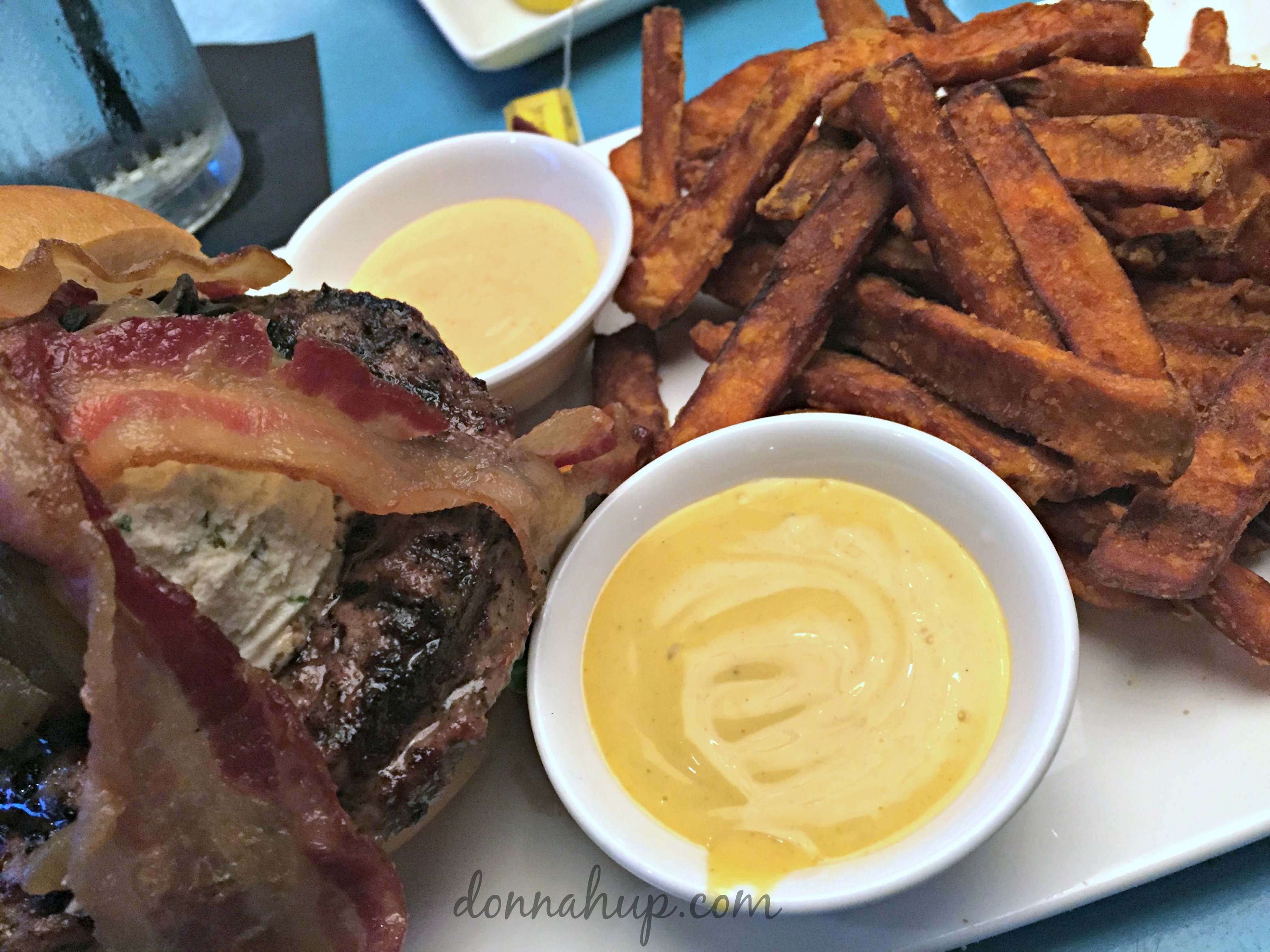 Sounds like a weird combination, right? When my sisters and I were looking for dinner at Universal's City we found Cowfish.  It was actually the perfect combination for the 4 of us. Rachel and Sarah love sushi. I am allergic to shellfish and Diane wanted a burger. So Cowfish it was.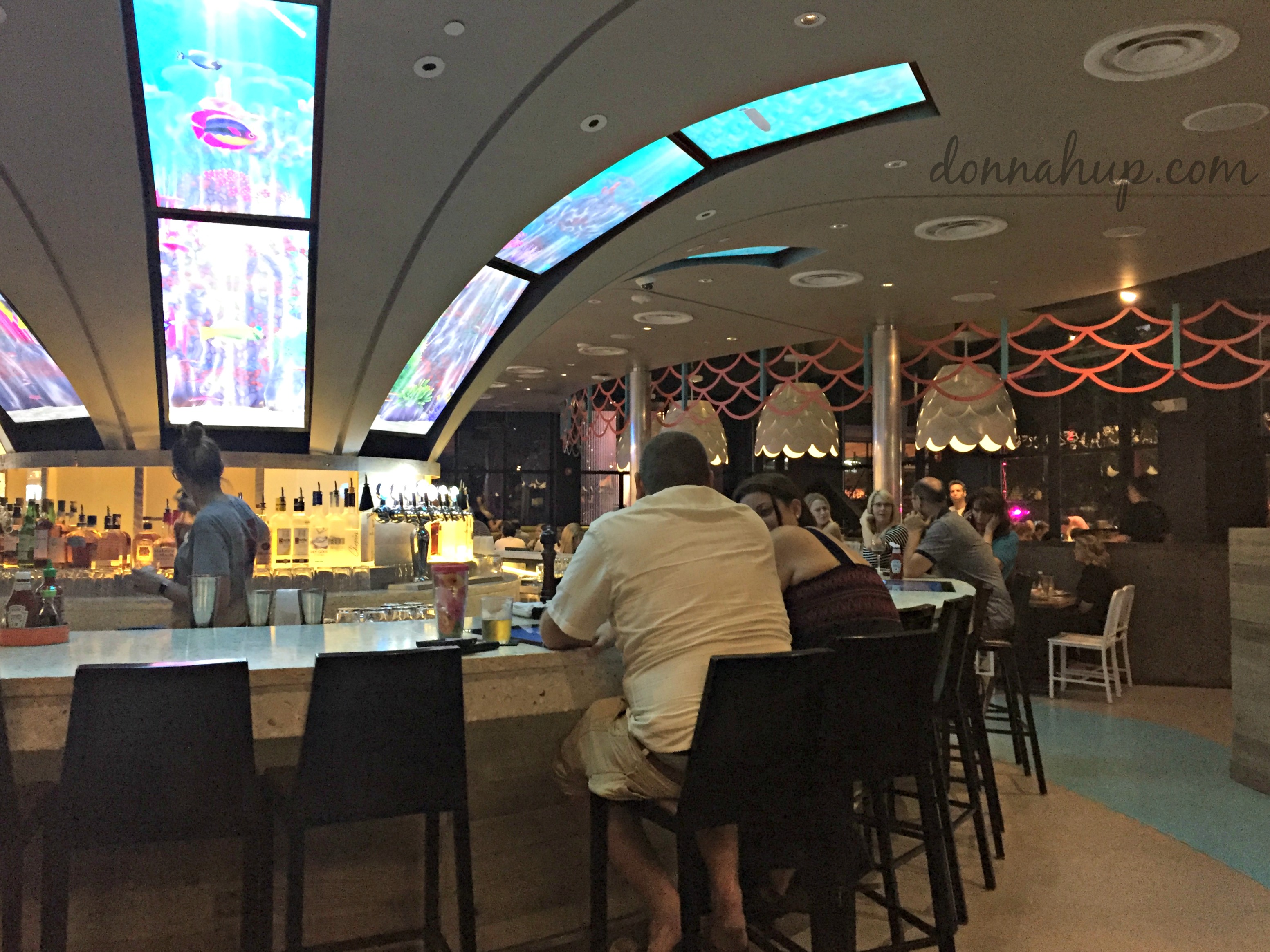 The decor was fun and eclectic with fish and cow decor.  the staff was super friendly and the food was fantastic!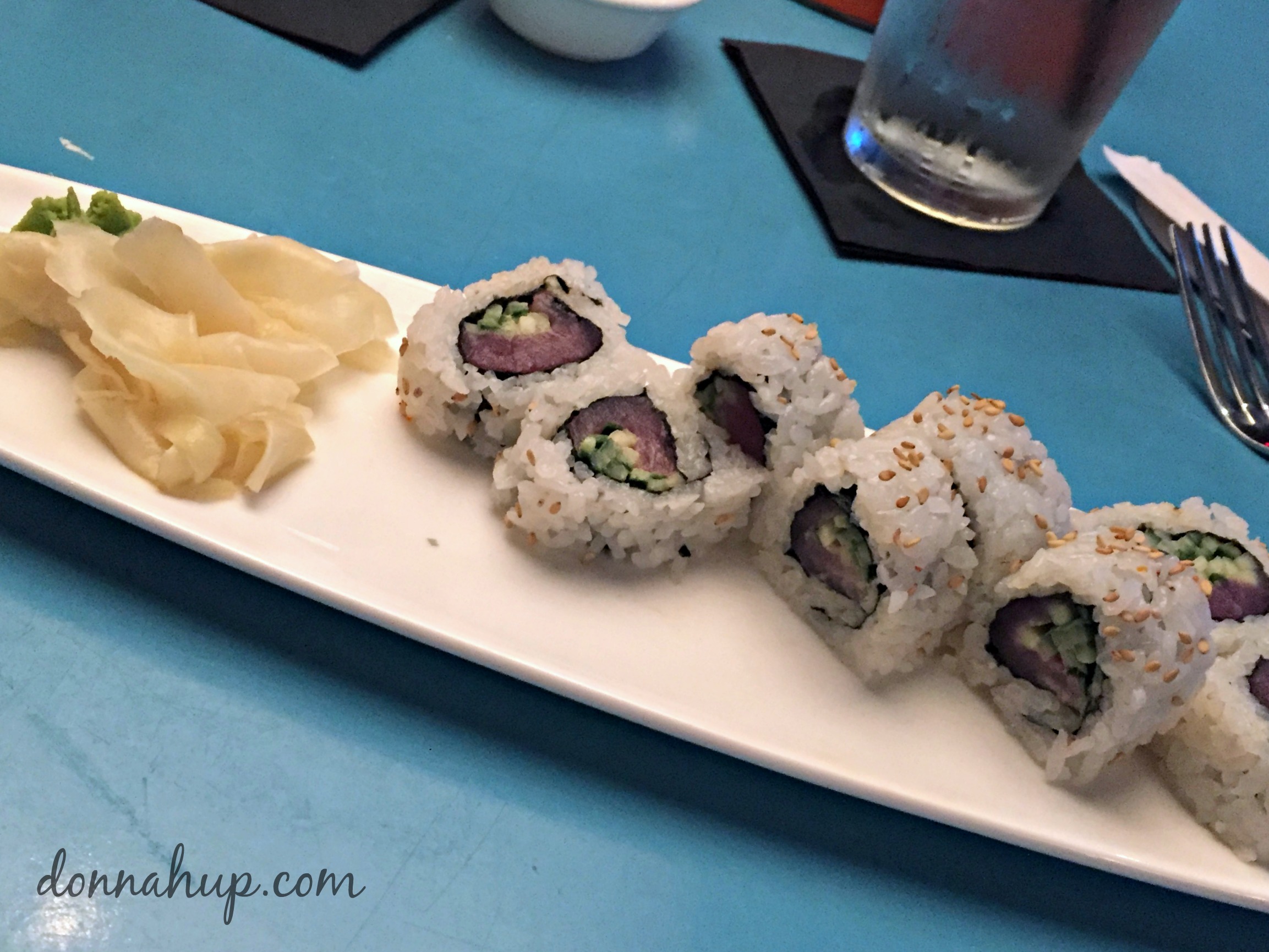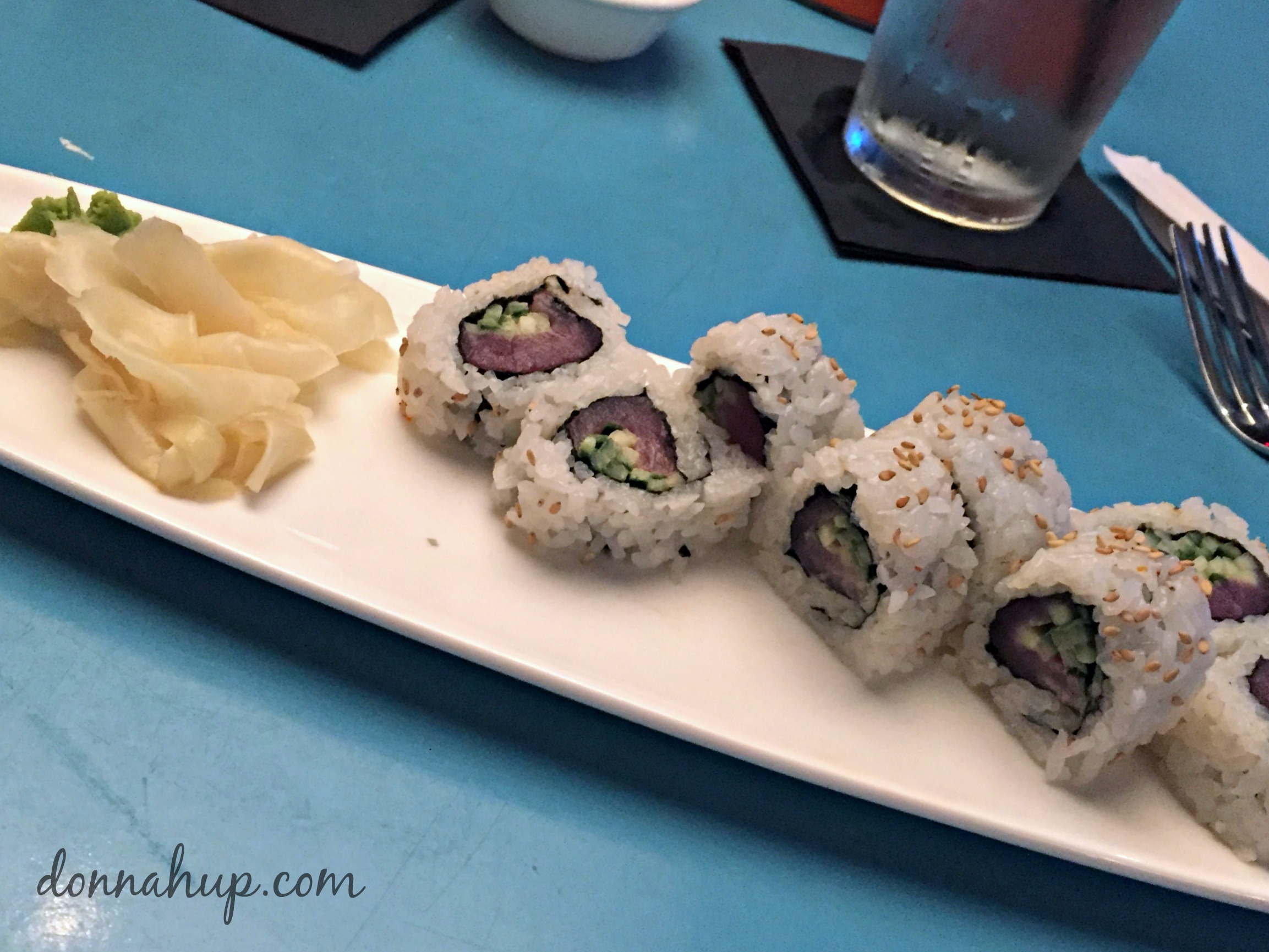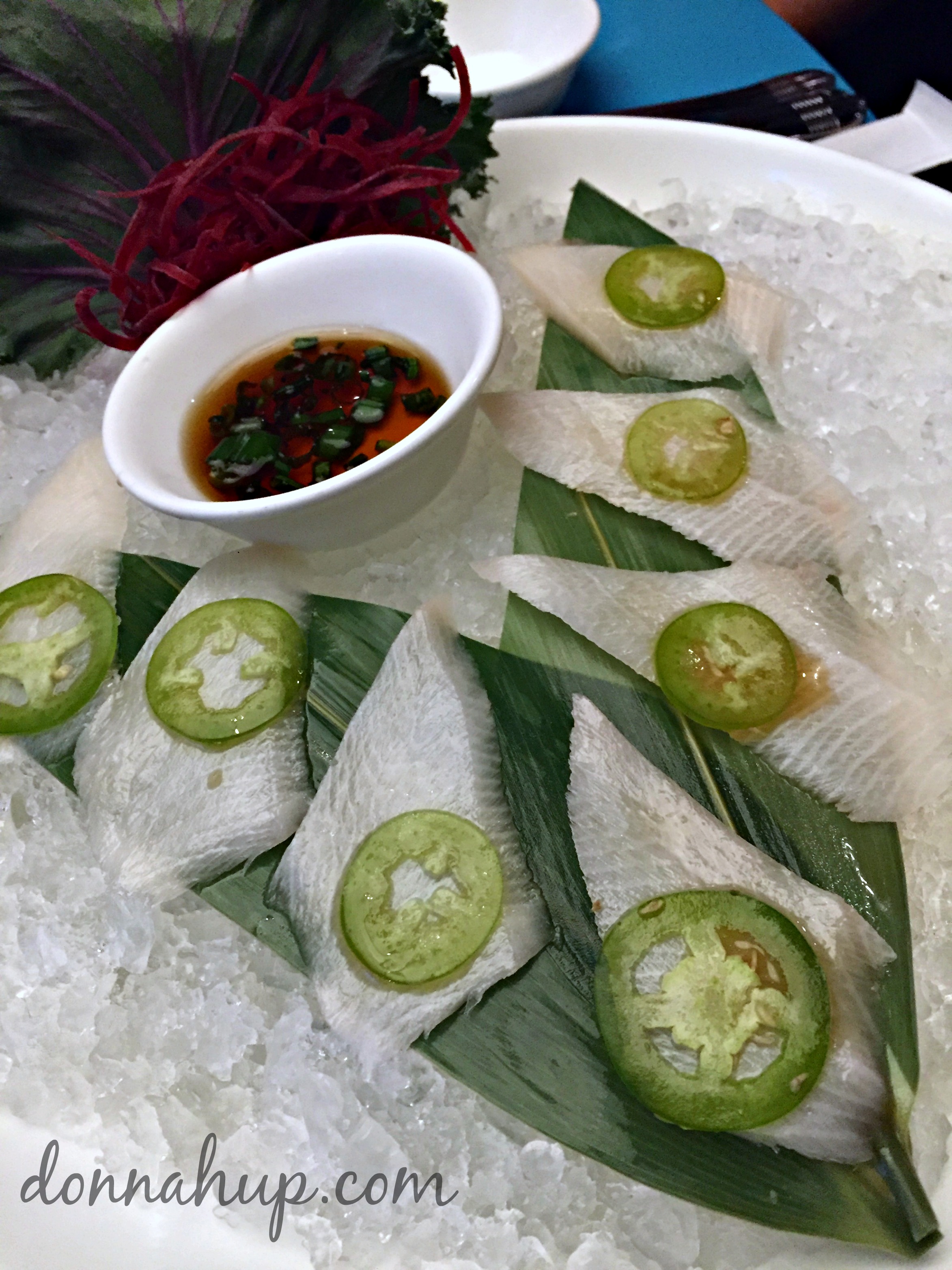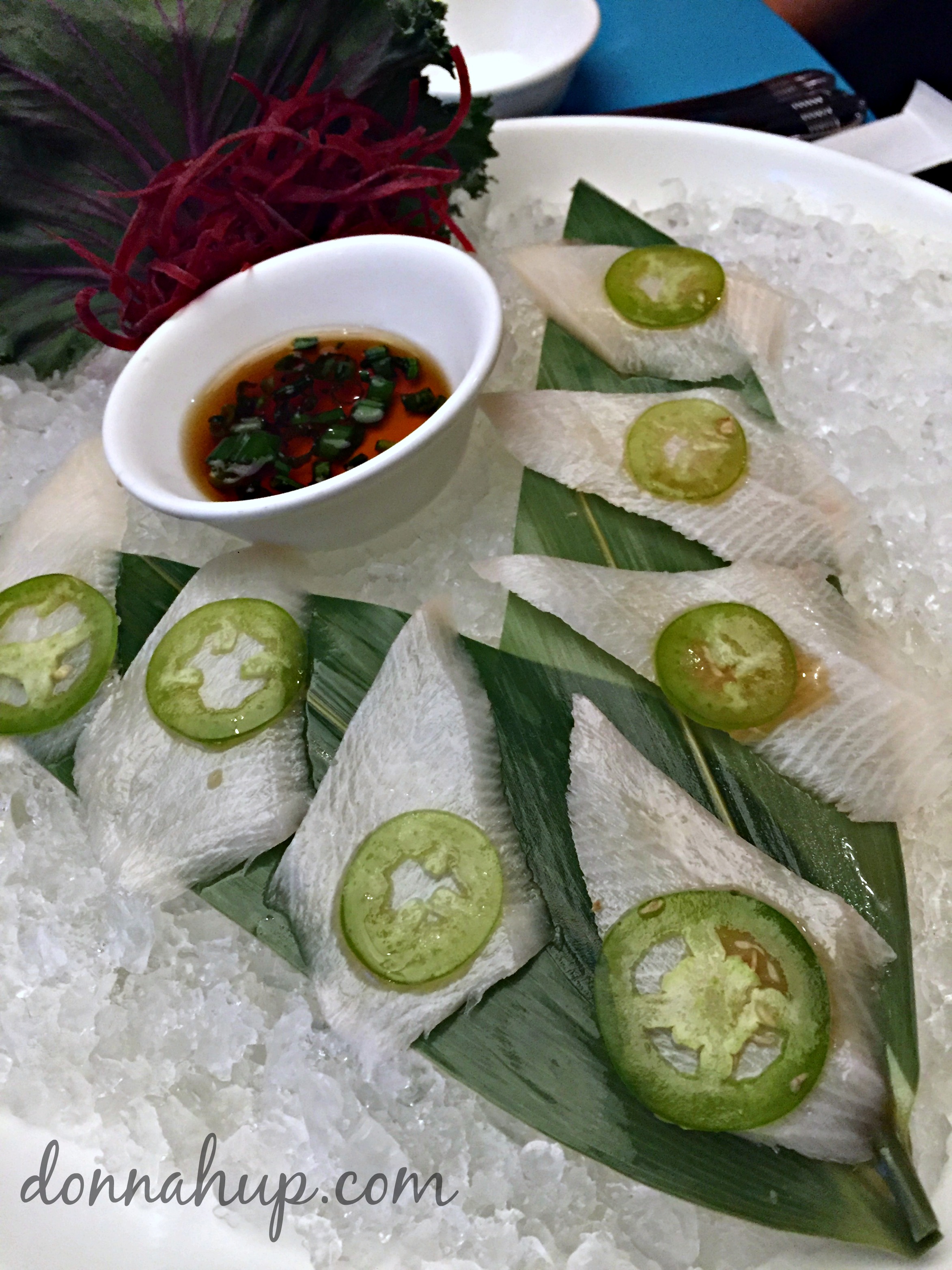 My sisters loved their sushi – I'll just take their word for it.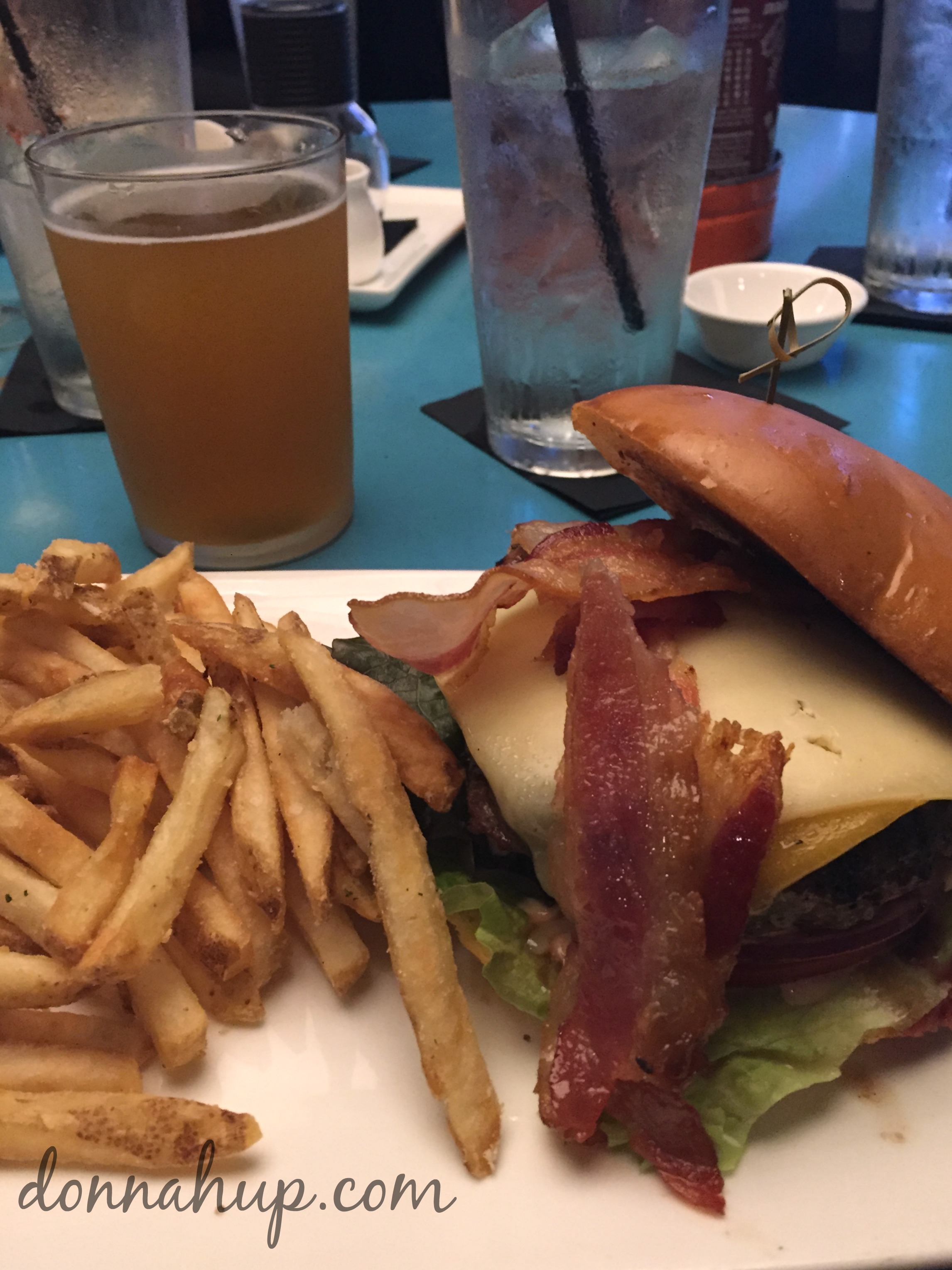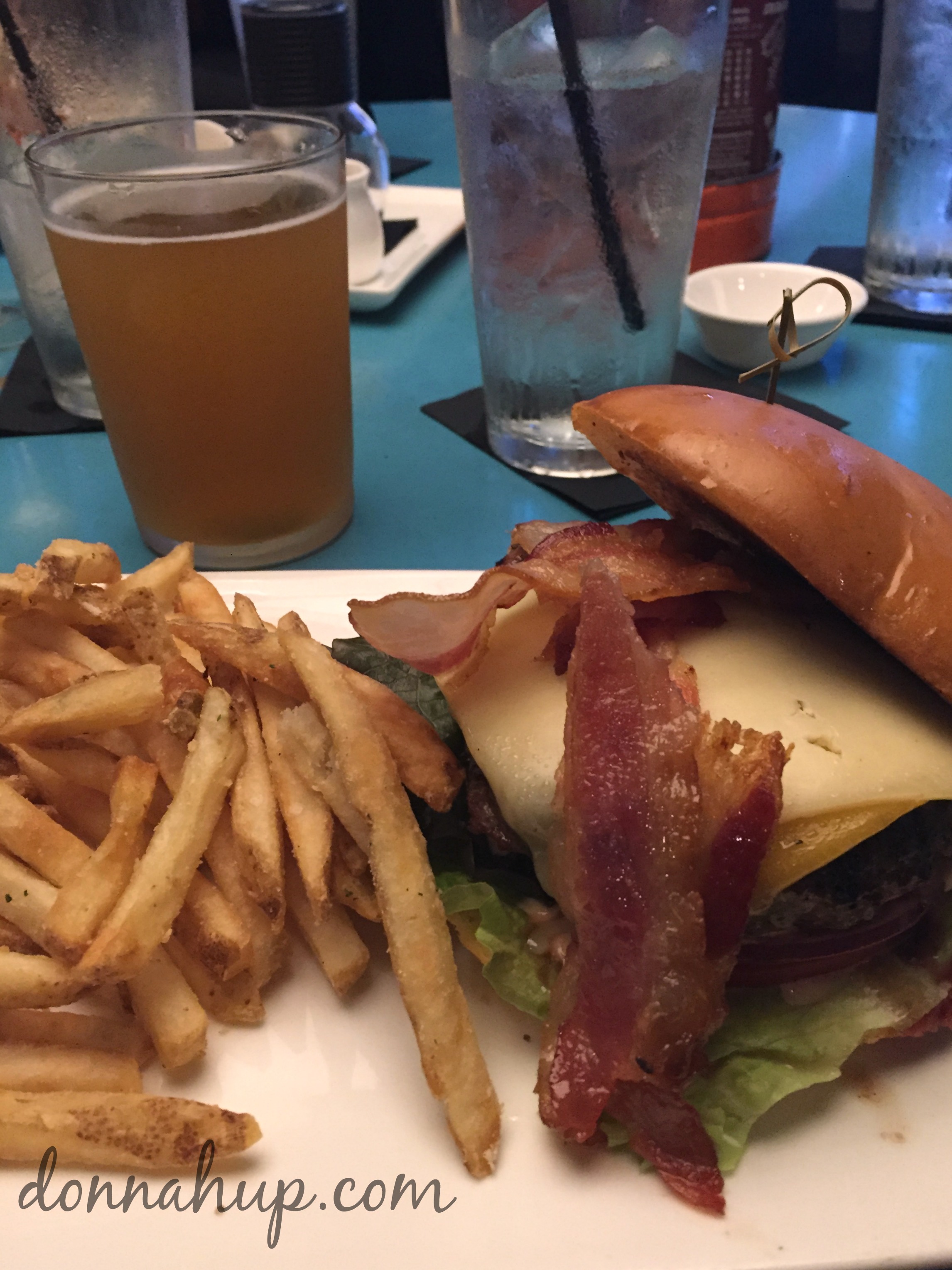 And the burgers were enormous!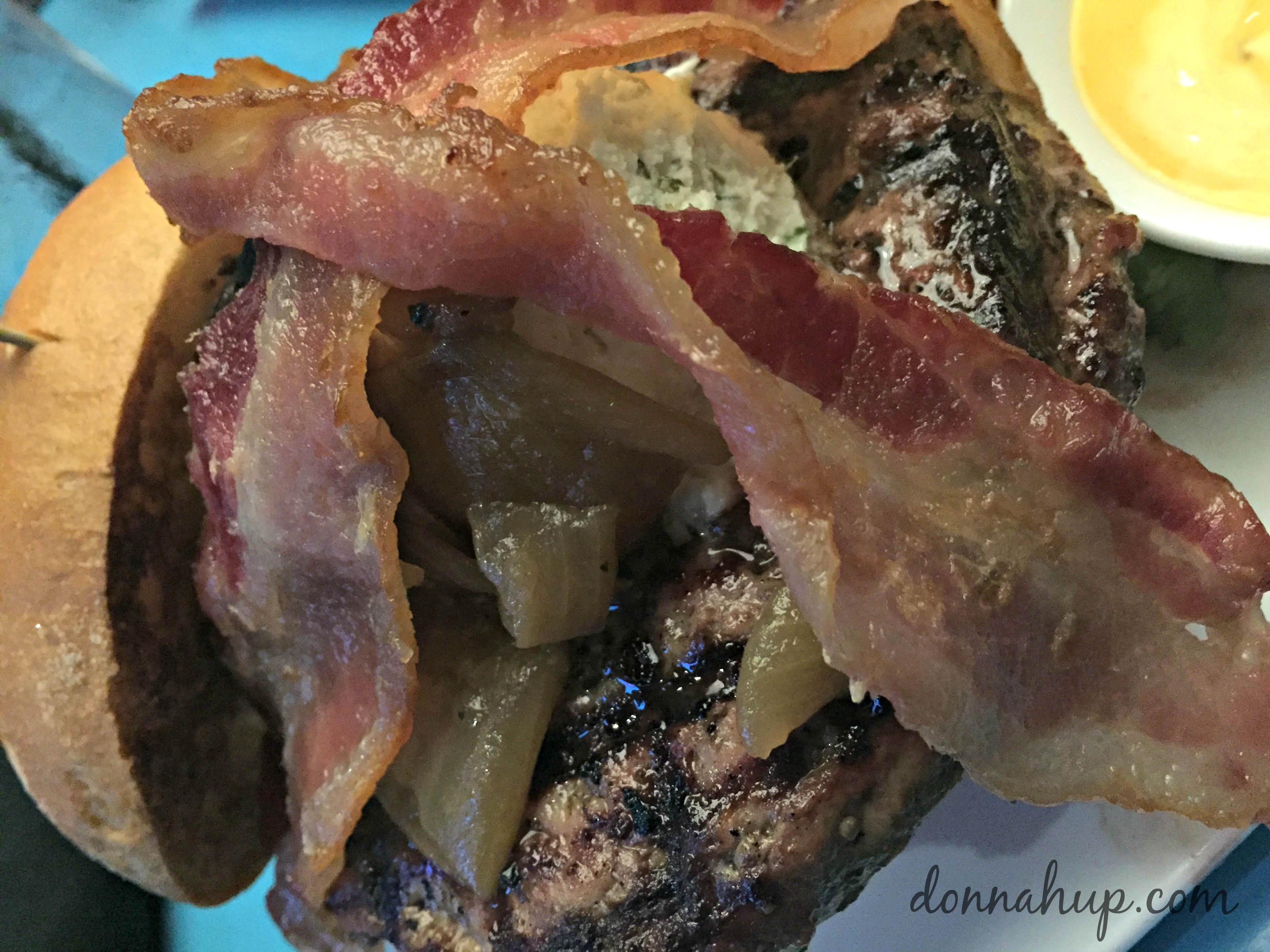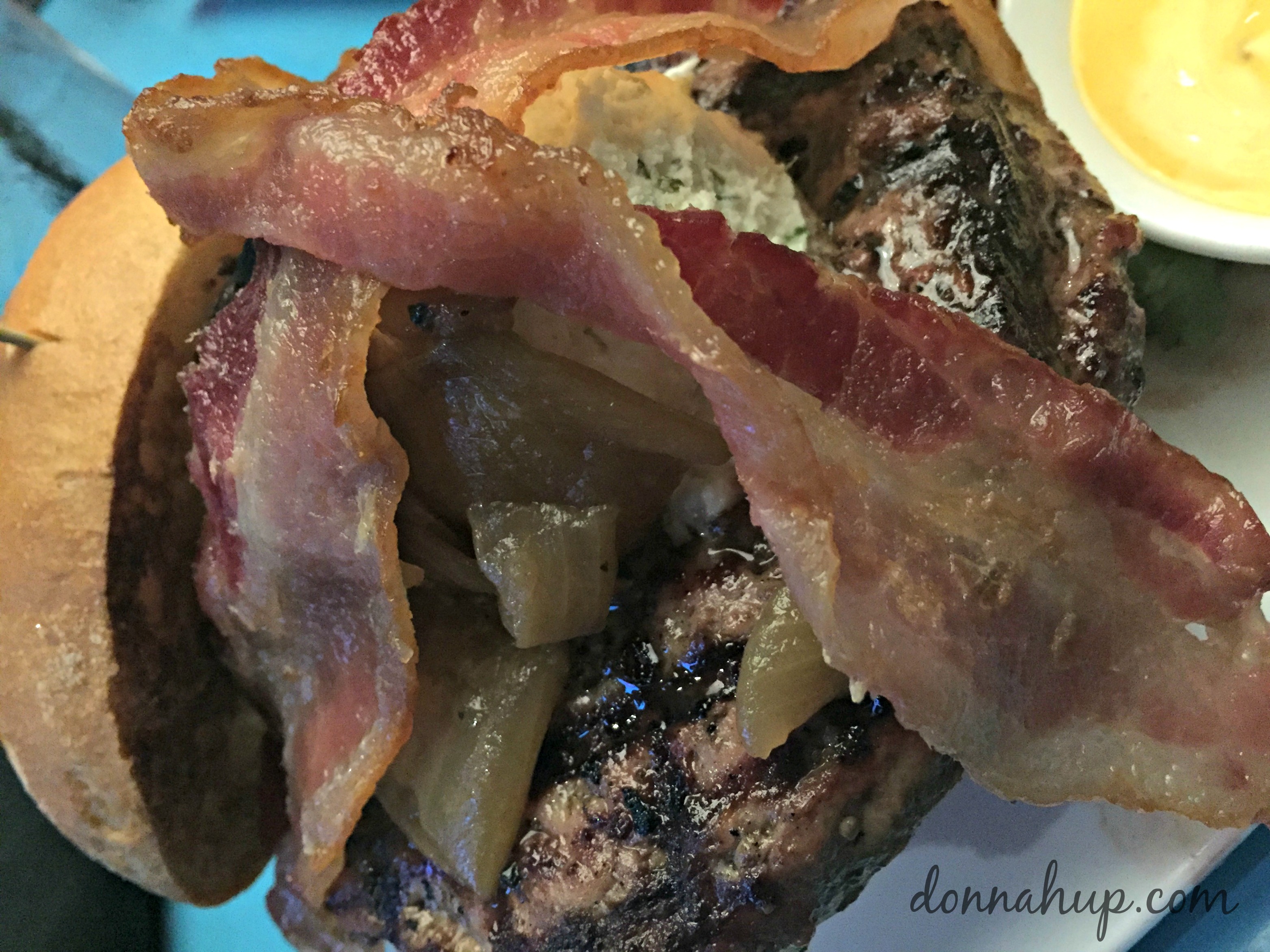 I loved my burger. I went with the Boursin Burger. It had the most amazing garlic & herb boursin cheese – so good!  Then they topped it with applewood bacon, sautéed mushrooms, and onions.  It was delicious.  The sweet potato fries I had on the side were really delicious too.
I love the idea of bringing a sushi bar and burgers together. It's like two restaurants in one and I know it satisfied all four of our appetites!
Which would you go with? The burger or sushi?