Easy Baked Ziti Recipe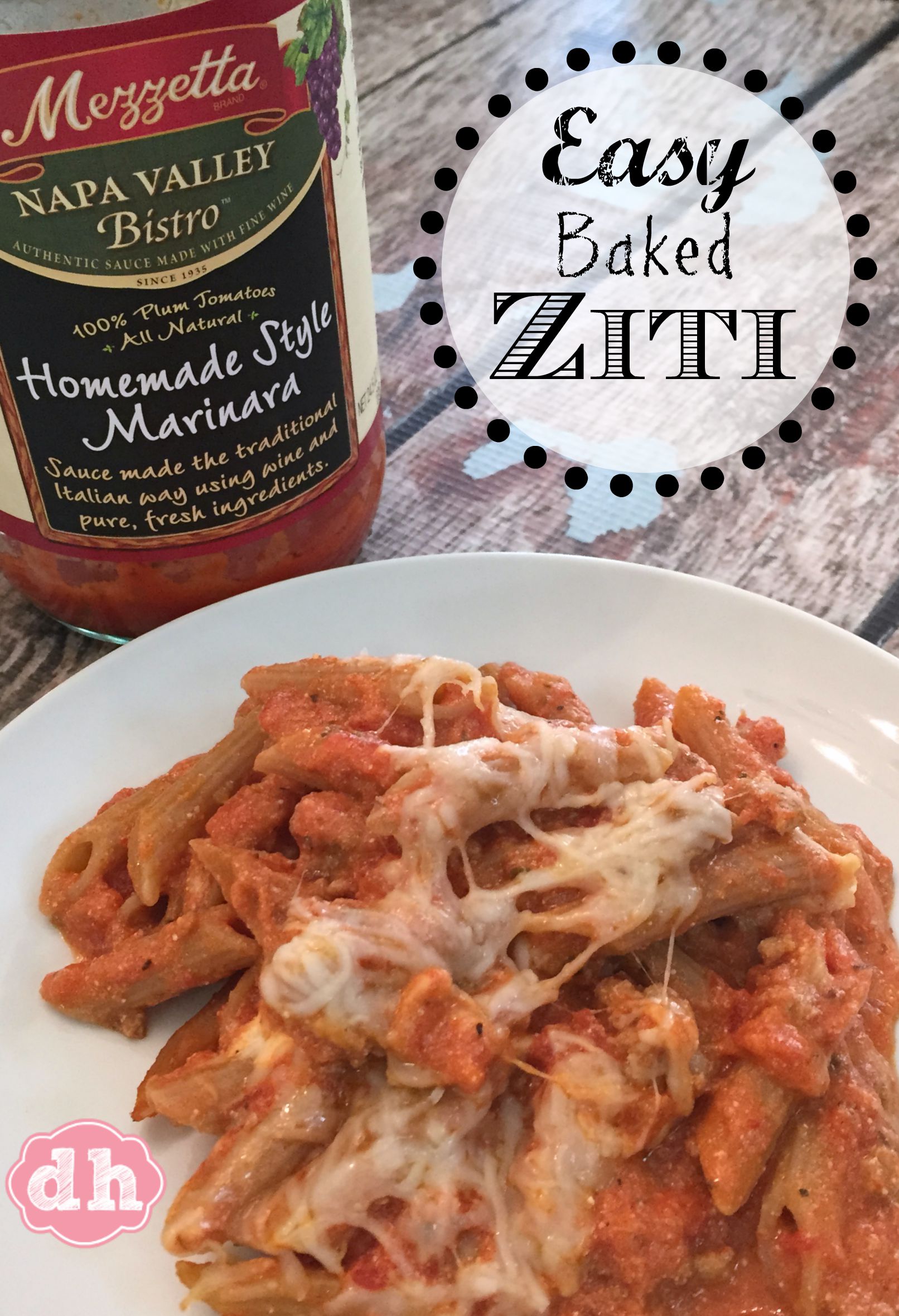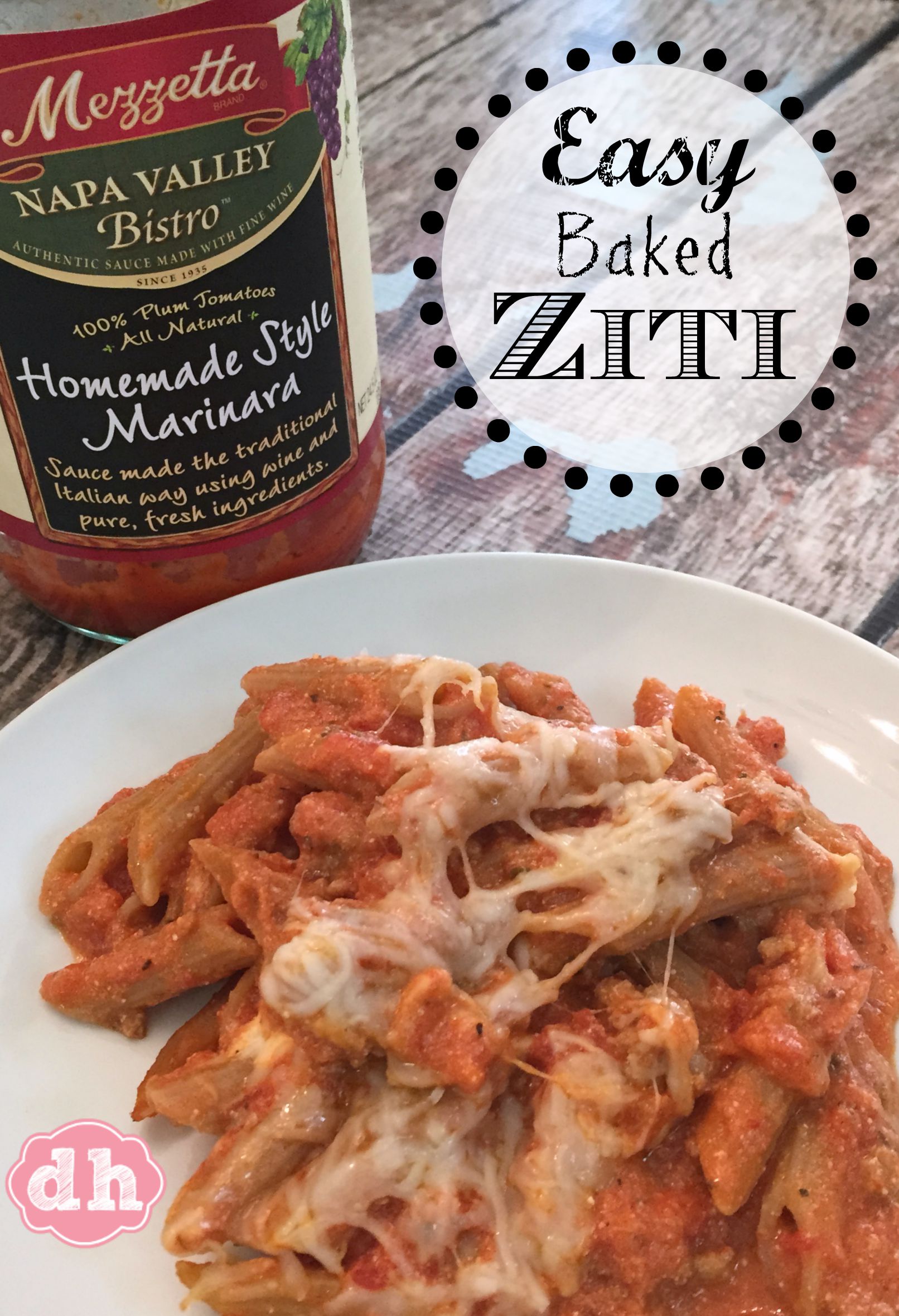 My mom used to work at the school my 3 sisters and I attended so when we got home she was tired from working all day.  Really I'm not sure how she raised 4 of us and took care of the house while working full time. When I was about 4 my grand mother (my moms' mom) moved in. She is from Slovenia and loved to cook so she'd start dinner before we got home. I remember walking in the door every day after school and the house would smell good!  She mades some of the best food.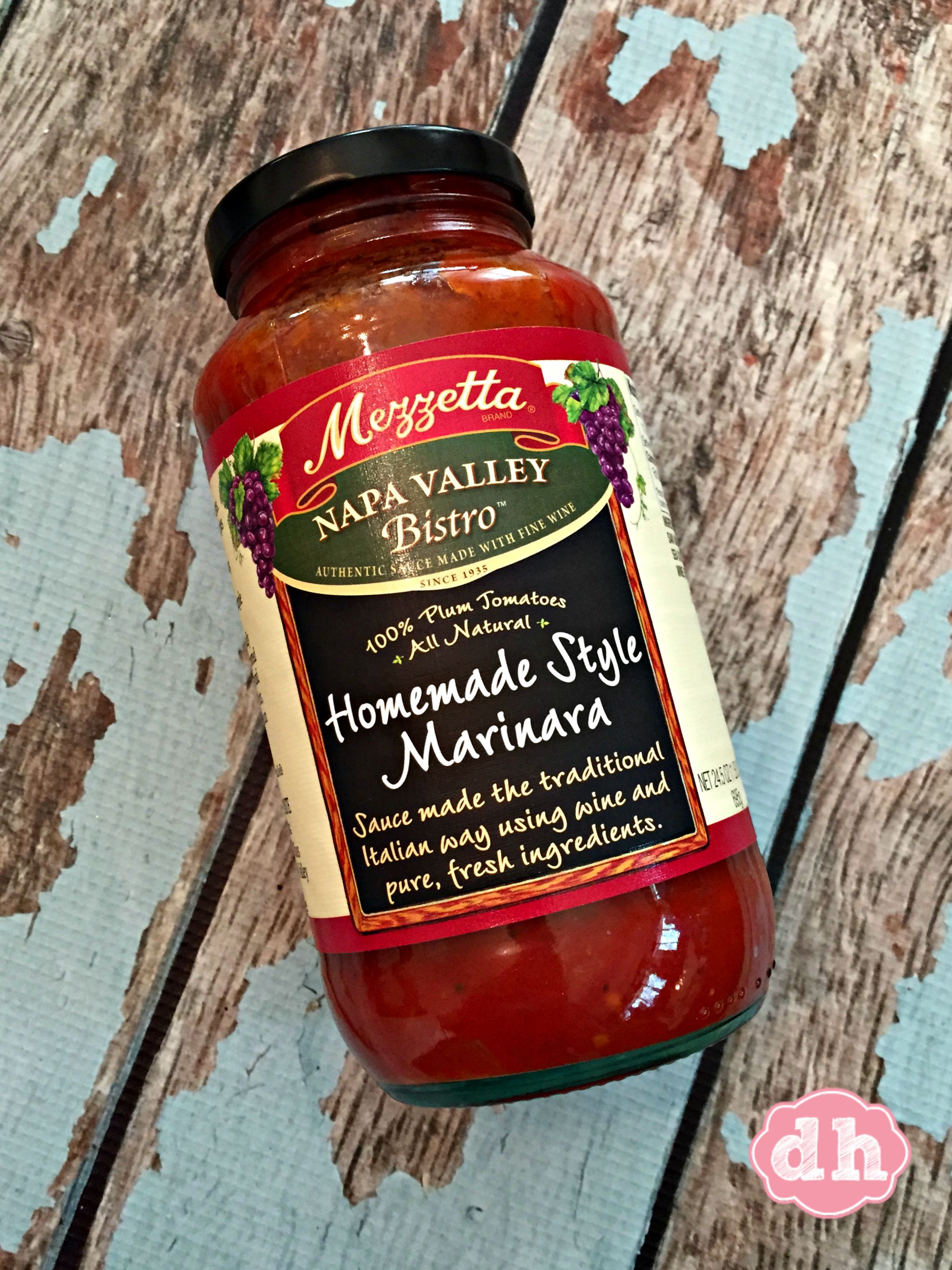 I don't know about you, but I would love to have some one making dinner for me every night.  I don't have that luxury though.  I was shopping and found Mezzetta® pasta sauce. I decided I was going to make a delicious home cooked baked ziti.
Introducing Napa Valley Homemade™ – the next generation of pasta sauce from Mezzetta®. Crafted with 100% hand-selected plum tomatoes and the freshest ingredients from local farmers. With no added sugar, no paste and no shortcuts, it's the sauce memories are made of.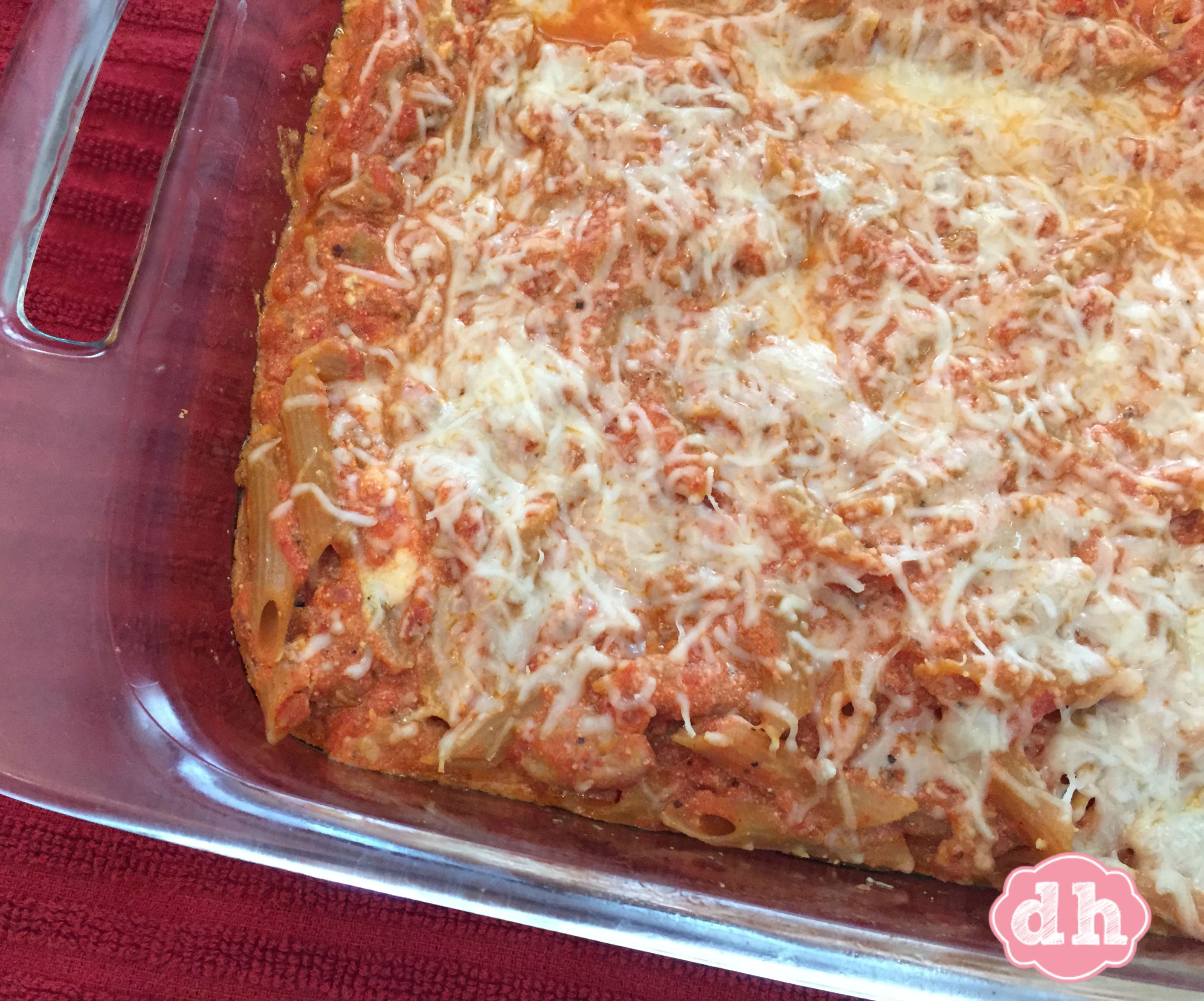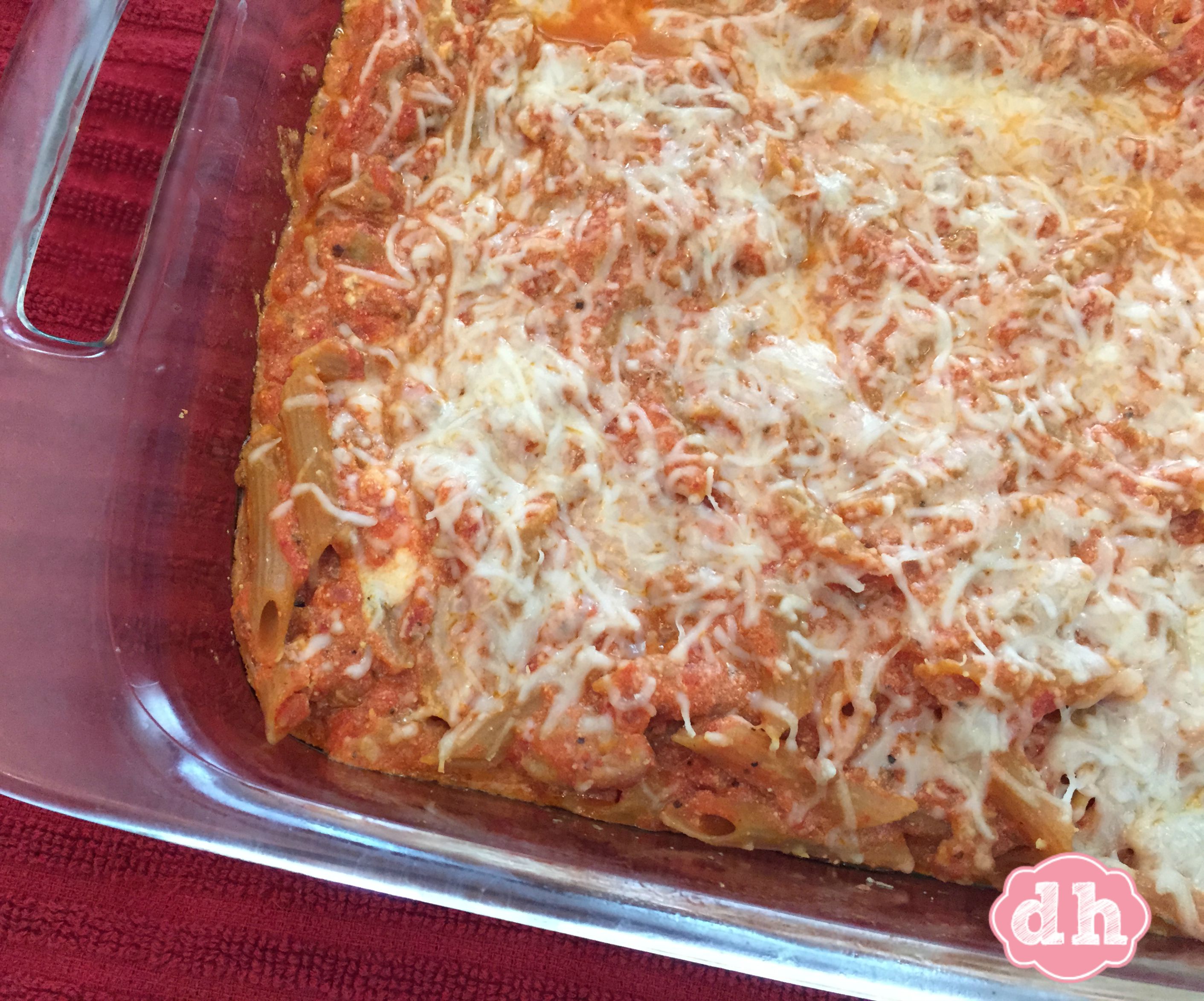 I even made a healthier version with ground turkey, whole wheat noodles, ricotta cheese, and Mezzetta® Napa Valley Bistro Homemade Style Marinara.
I started by pre heating my oven to 350 degrees. While it was heating I cooked my noodles and browned my ground turkey.  Once they were done I mixed them together with the Marinara, the ricotta, and some seasonings. I spread it into a 9×13 glass pan and sprinkled shredded Italian cheese over it. I cooked it for 20 minutes and that was it!
It was so easy to put together and it tasted fantastic!  This one is definitely a keeper.  I've included the recipe and directions below.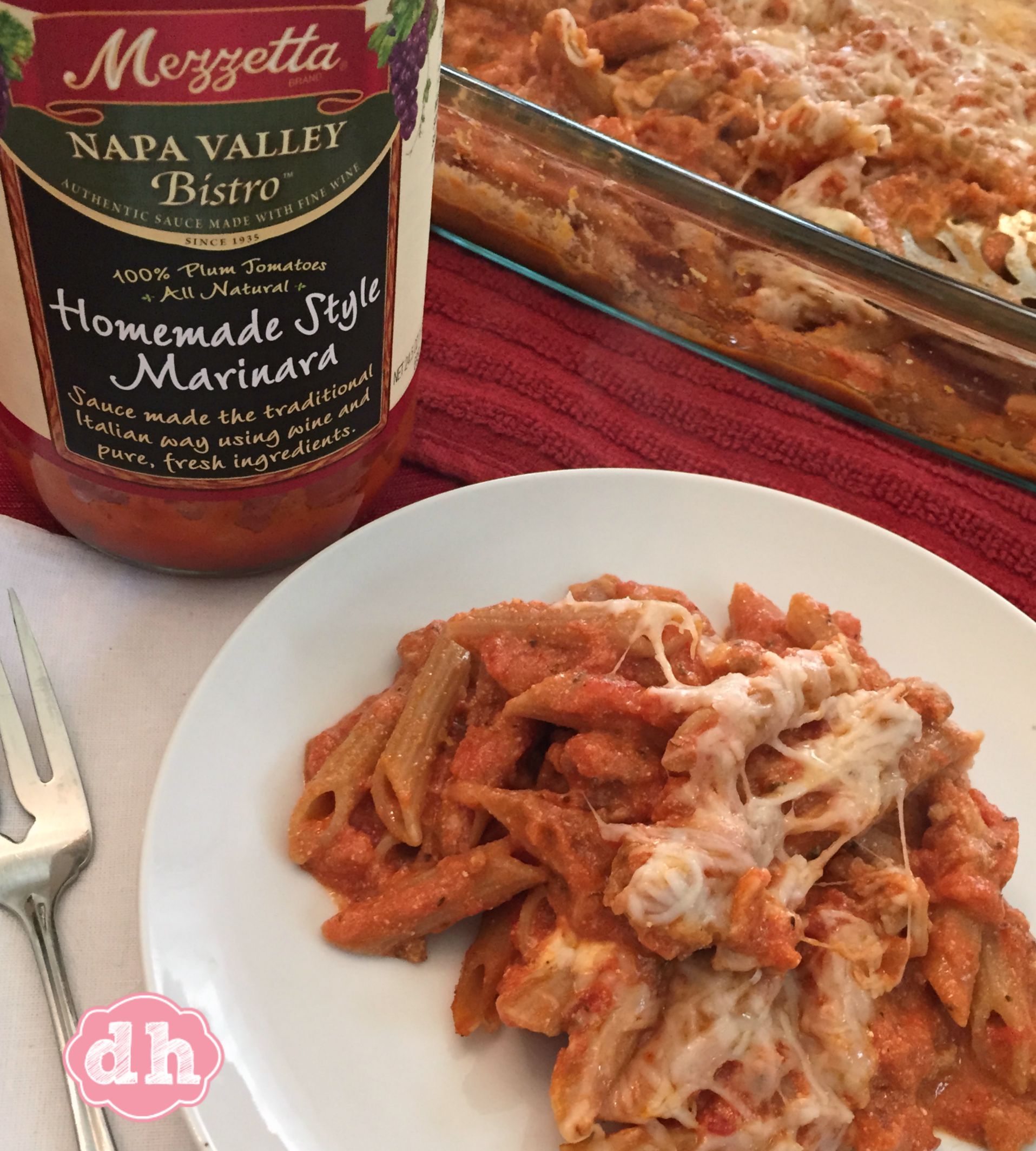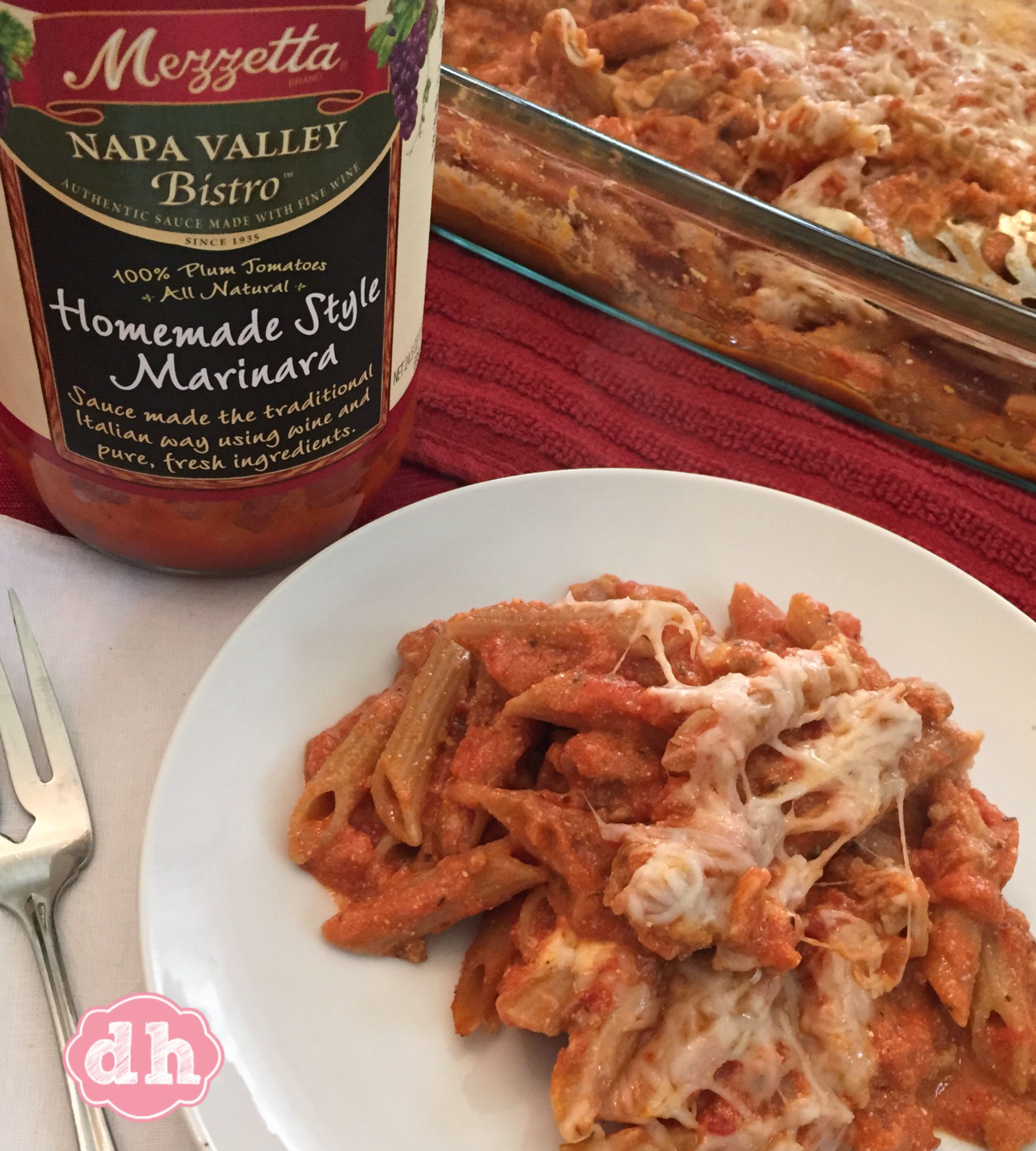 Mezzetta is giving away the Perfect Pasta Night, including all six flavors of Napa Valley Homemade pasta sauces, dried pasta, a custom apron, grocery tote bag, chef's hat, cheese grater, recipe cards and a $500 grocery gift card!

Easy Baked Ziti
Ingredients
Half a 13.25 oz box wheat pasta
¾ cup ricotta cheese
24 oz Mezzetta® Marinara Sauce
½ pound ground turkey
½ c Italian Cheese, shredded
1 tsp garlic powder
1 tsp Italian seasoning
1 tsp oregano
1 tsp black pepper
Instructions
Preheat oven to 350 degrees.
Cook Noodles and brown ground turkey.
Mix all the ingredients except for shredded cheese in a bowl and spread into 9x13 in pan.
Top with the shredded cheese.
Cook for 20 minutes at 350 degrees.
Enjoy!