Easter Eggs and Bonus Clips – Finding Dory on Blu-ray 3D, Blu-ray, DVD and On-Demand Now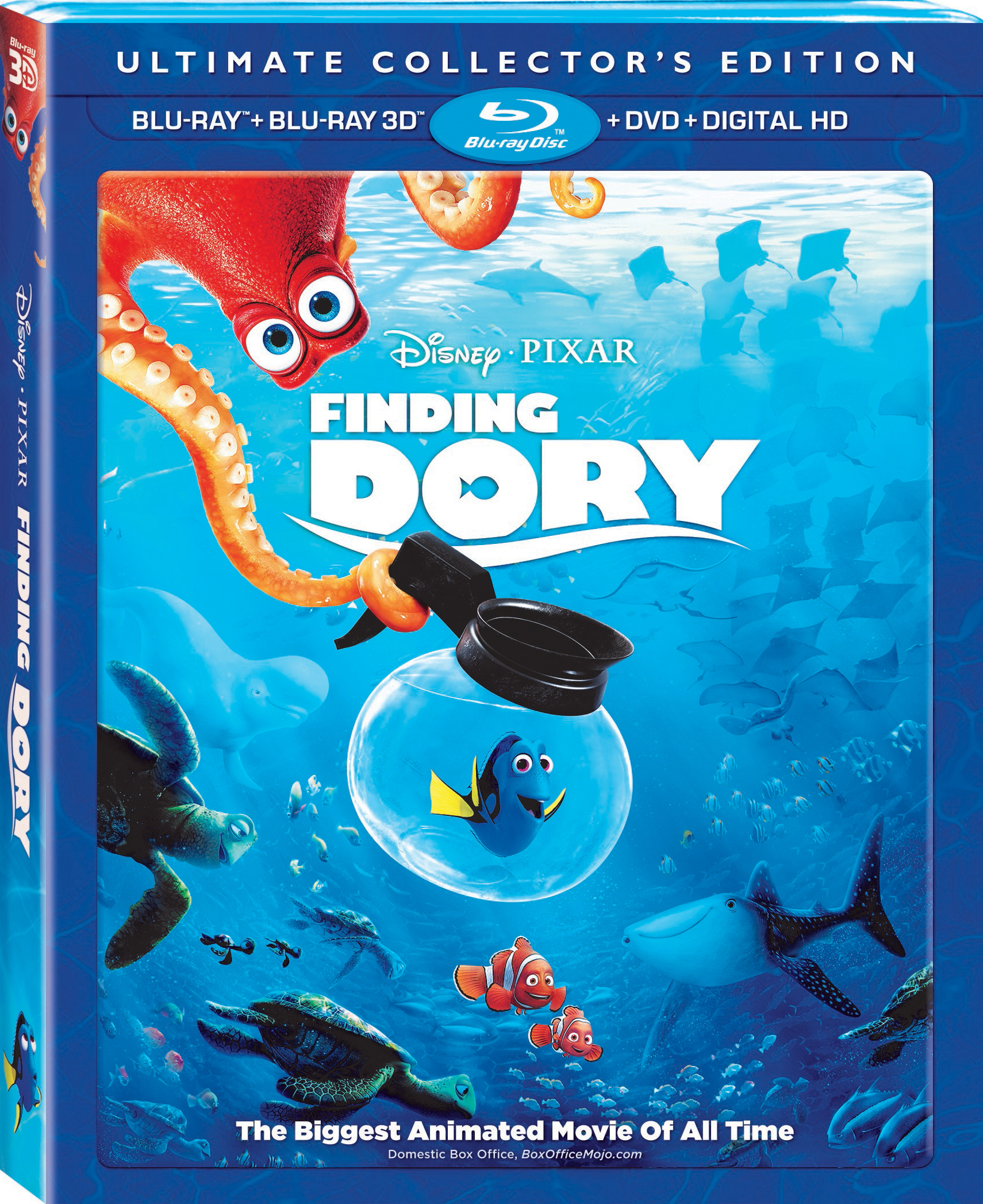 Finding Dory is available now – have you got your copy? I have some exciting new Easter Eggs and Bonus clips for you!  Disney•Pixar's Finding Dory is out on Digital HD, Disney Movies Anywhere (DMA), Blu-ray 3D™, Blu-ray, DVD and On-Demand Today!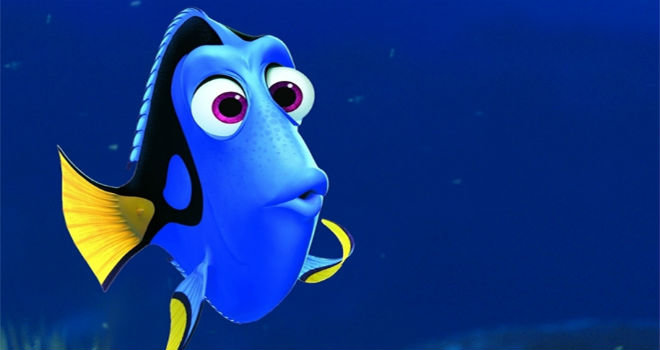 13 years ago I fell in love with a movie – Finding Nemo. I especially fell in love with a blue Tang named Dory. She was forgetful, determined, and lovable. She was also voiced by the amazing Ellen DeGeneres who kept asking to make a sequel.  Now, 13 years later, that sequel is here.
While it is a story about looking for something it's a different story than Finding Nemo.  Finding Nemo is about a father who loses his son and his journey to find him.  Dory is on a journey to find her family and where she comes from. In the end she finds out what she can do, how strong she is, and what family really means. The journey is fun and adventurous with a lot of laughs along the way.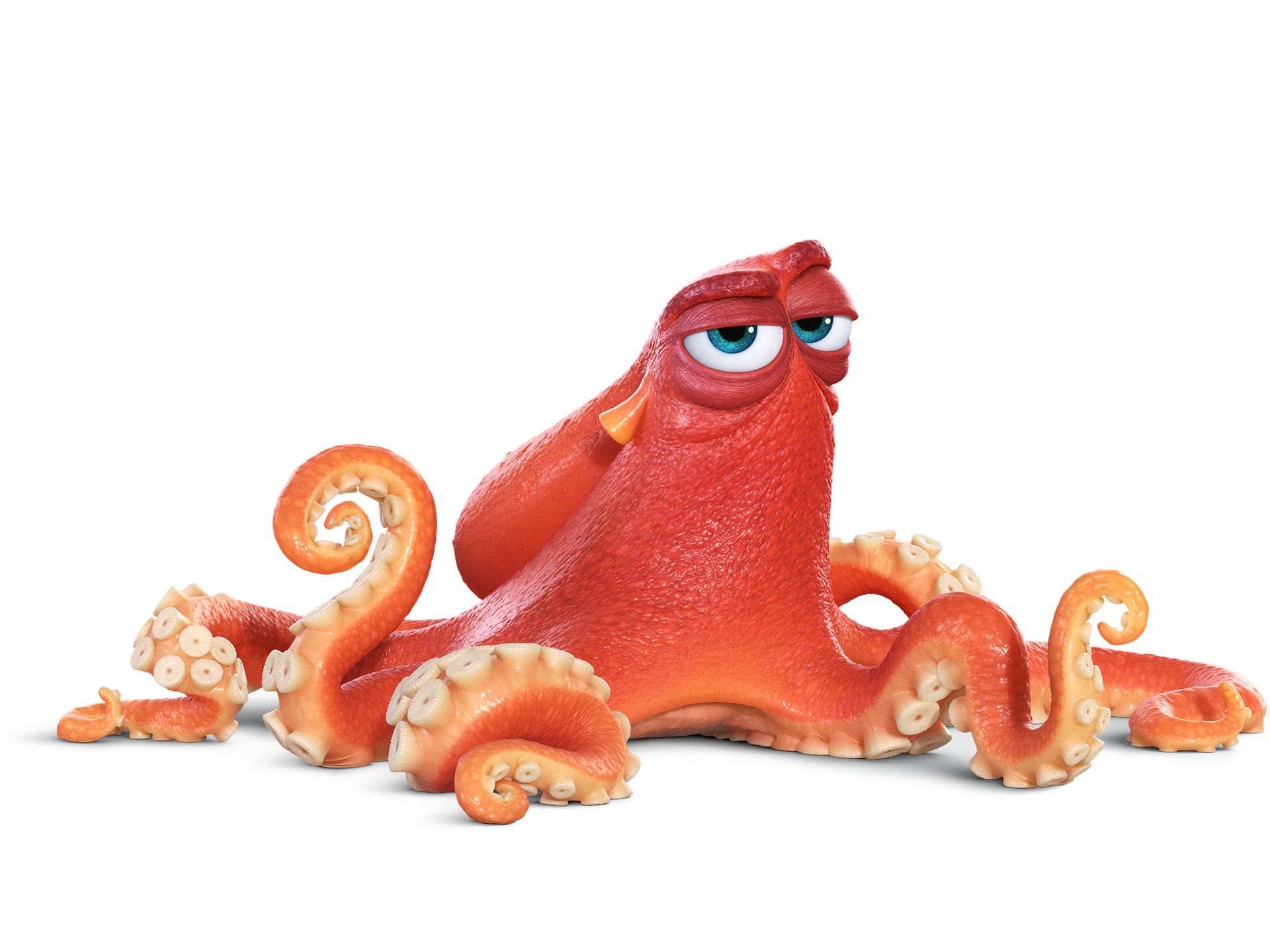 They've brought back some of our beloved characters such as Marlin, Nemo, and Mr Ray. They've also added new lovable characters – Hank, Destiny, Baily, Gerald and more.
This will have you laughing and crying. It has all the feels and really emphasizes that no matter what comes your way in life "just keep swimming".  This is one the whole family will love.
NOSTALGIC WHEELS – The truck that is featured late in the movie features a logo from the 1986 short "Luxo, Jr." produced by Pixar and directed by John Lasseter. The short's success helped launch the studio, and the image of the desk lamp appears in Pixar's iconic logo today.
The license plate on the truck sports A113, which is reminiscent of the CalArts classroom for first-year graphic design and character animation where many of the artists and animators at Pixar began to build their craft.
Sets Art Director Don Shank's name can be seen in the truck's grill.
TAG IT – The tags donned by the lazy sea lions snoozing outside the Marine Life Institute together bear the iconic A113. While Rudder's tag reads A1, Fluke's says 13.
FIELD TRIP – Riley from 2015's "Inside Out" appears in a group of kids touring the Marine Life Institute. She is clearly featured in a frame with Dory.
MAP IT – The registration number for the zodiac boat that picks up Dory in the bay outside the Marine Life Institute is PA1200, which represents Pixar's address: 1200 Park Avenue.
Finding Dory – Dory Thinks She's Home