Designing a Bouquet of Beautiful – 5 Easy Ways to Create Your Own Beautiful Bouquet
A bouquet of flowers can be an expensive purchase, as you're not only paying for the plants themselves but also the expertise that goes into perfectly matching a variety of pretty colors, textures, scents, and more. If you enjoy having flowers around the house or giving them as gifts, but want to learn the art of creating your own beautiful bouquets, then here are 5 tips to producing beautiful arrangements while saving some money along the way.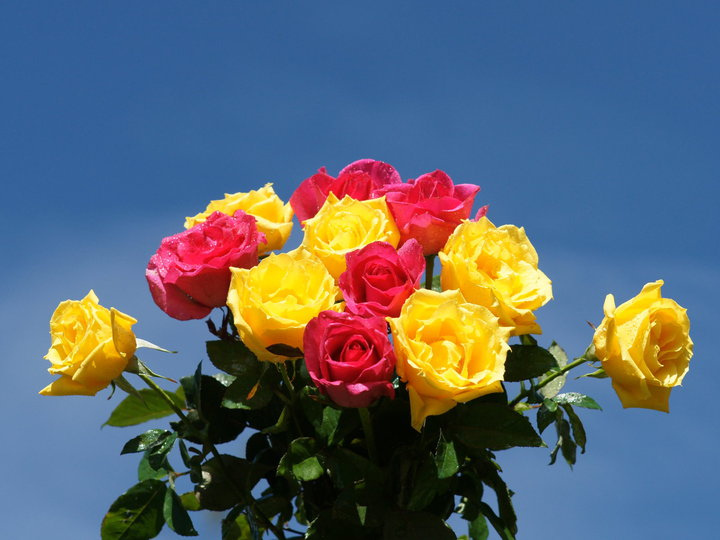 1. Change with the seasons
This becomes far easier when you're making bouquets out of flowers and plants from your own garden. You just pick and match what is in bloom, but if you're buying at a flower market, from an online retailer or wholesaler, or just down at your local supermarket, it's always smart to buy flowers that are in season. Seasonal flowers are best suited for matching the current atmosphere, mood, and style of a person and household, so whether you're making your own bouquet or buying a pre-arranged bouquet from your local florist, change with the season.
2. Prep your flowers
Making a bouquet may just sound like throwing together a handful of wild flowers, but it's much more than that. If you're buying flowers from a wholesaler or are picking your own, then you will also need to prep them, by removing all foliage from the stems, taking 
all the thorns off
, etc. Finally, it's also essential to ensure that all of the stems are of about the same length.
3. Choose 2 to 4 flowers/plants for a base
Most bouquets have primary and secondary flowers. The secondary flowers will be your base and will take up the majority of your bouquet. Bunch the stems of your base flowers together with floral tape, leaving a couple inches of space above them, and about 5 to 6 inches of space below. These flowers will fill-out your bouquet and provide a contrast for the rarer or more colorful primary flowers. Base flowers tend to have more muted colours.
4. Choose your primary flowers
After you have set up the base, you can begin to choose a range of flowers to spice-up your bouquet. Simply add these flowers to your bouquet by sliding them down through the floral tape, allowing them to rest naturally amongst the base flowers. Do not add too many primary flowers, as they are meant to stand out in contrast from the base flowers.
5. Add a mix of textures
Even for the simplest of bouquets it's always more pleasant to the eye to have a mixture of textures in your choice of plants and flowers. When creating this nuanced look, also keep the size of the bouquet in mind. You don't want it to have the appearance of being too busy, or to be overwhelmed by greenery.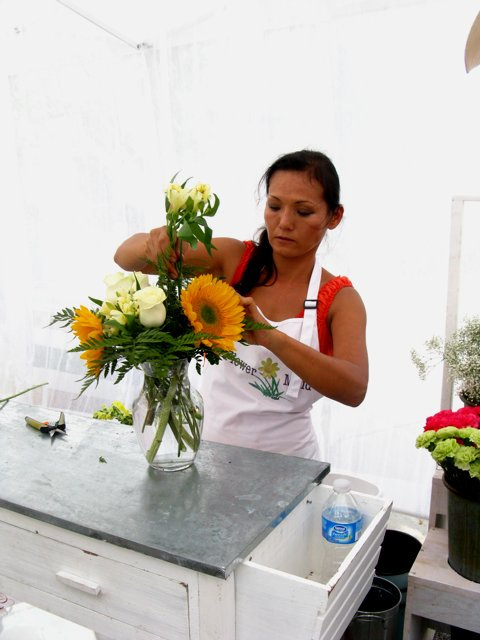 Don't get frustrated if it takes a few attempts to create your first beautiful homemade bouquet, as it is an artwork that does take time to master. But with a little practice, you'll soon be creating your own floral masterpieces in no time.