Gardening Giveaway
Disclaimer: This post was written by Shannon Fenix, a contributor on the site Mama Luvs Books. And the giveaway prizes will be awarded from Mama Luvs Books.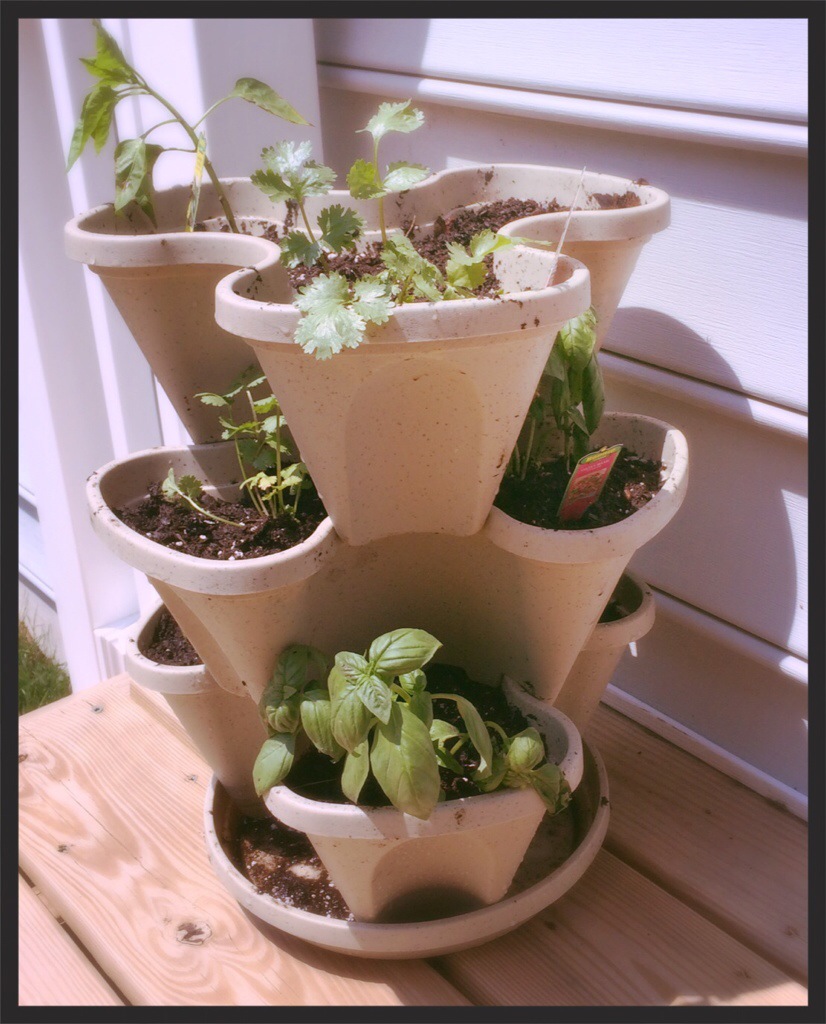 I am loving living in the midwest and learning how to garden.  It's so rewarding picking my own veggies. I'm really excited to be part of this giveaway.  Read on to find out more!
I am fortunate to enjoy a career as an occupational therapist for a large school district in Virginia. Not only do I love my job, but I also love the balance it affords me in my home life. Right now, I am enjoying spending quality time with my two kids (ages 5 and 2) over summer break. Now that the whirlwind of end of the year tasks and long awaited get-aways have come to an end, I'm faced with finding activities to fill these long summer days.
Over the school year, I was involved in planning and implementing outdoor learning activities for students with special needs. While cleaning out my office in late June, I came across my stackable garden pots. We had used these pots in the fall to plant an herb garden in the classroom. I immediately packed them up and brought them home with my own children in mind.
On one particularly hot and humid afternoon, my son and I set out to create our own herb garden for our home. I always find myself buying fresh cilantro and basil at the grocery store, so I decided this is what we would plant for our home garden. We went to our local home and garden store to select some herbs that were already growing and ready for transplanting. I also picked up some potting soil. At home I had all the other tools that were needed, which really was not much, just some scoops for the dirt and a garden hose.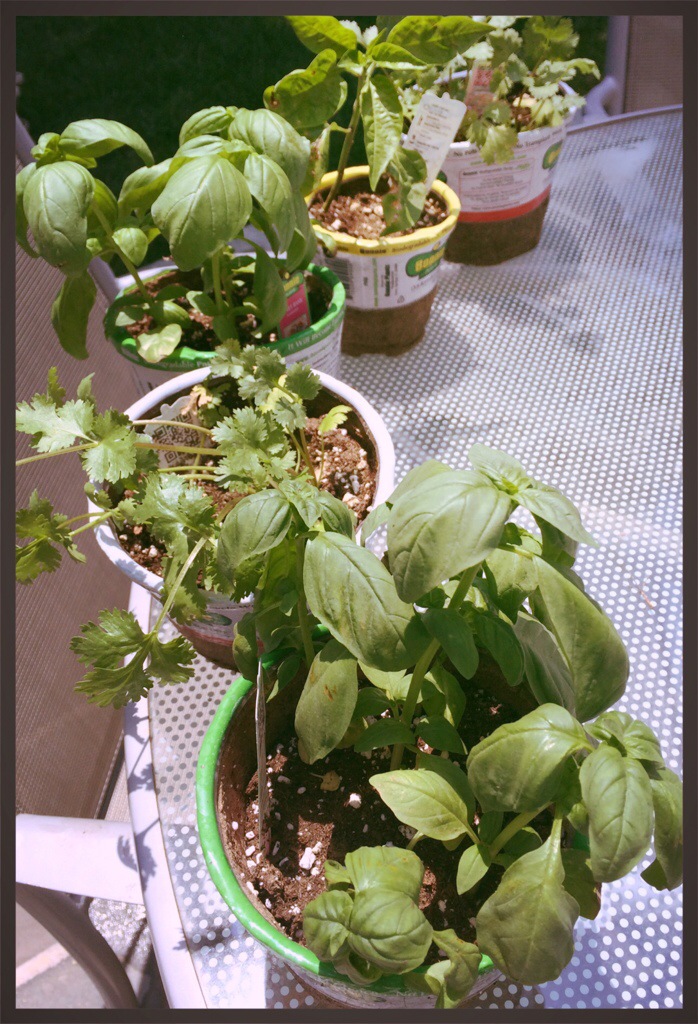 Once we got home my son went to work. He cleaned out the pots using a hose. He used a trowel to scoop soil from the bag and into the pots. And then he dug small holes in the soil in preparation for the plants. His absolute favorite part was removing the plants from their package and placing them into the soil. He also loved the responsibility of handling the plants with care and putting them into a container that was all his own.
He also got to use scissors, which is awesome for most 5 year olds. My inner OT loves it whenever I can work school-related fine motor skill tasks into everyday activities.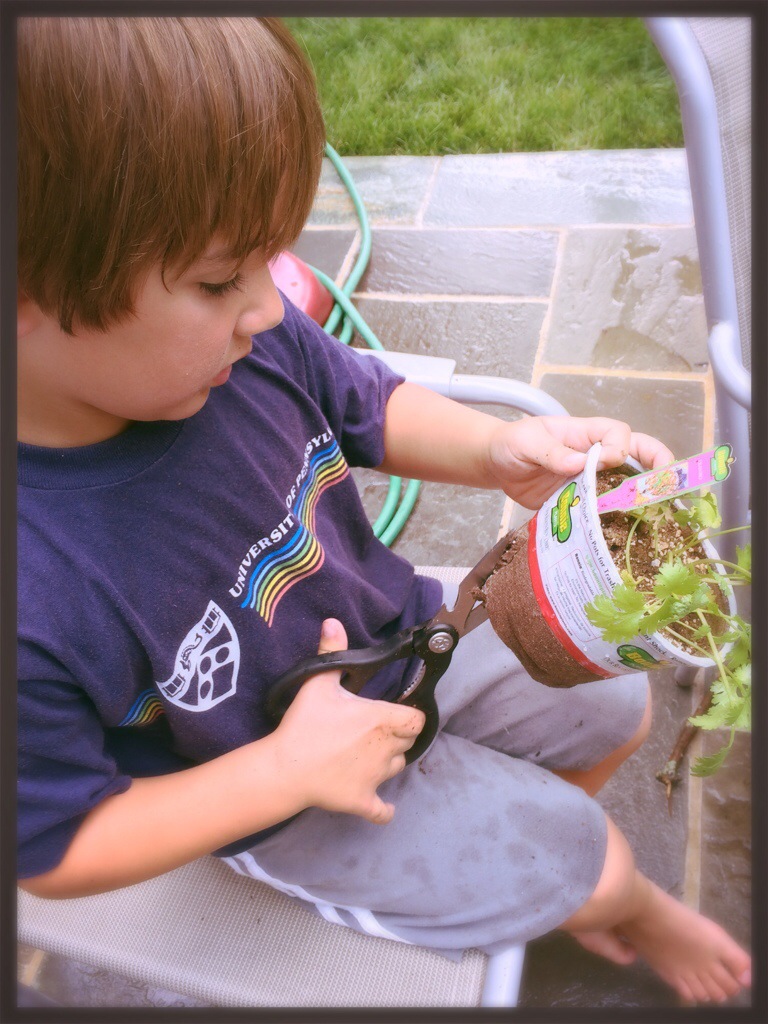 Once finished we gave our plants a good drink, and brought our containers onto the front deck where we stacked them and admired our hard work.
So where to from here? I'm thinking watering the garden can become part of my son's daily responsibilities. And, I've already got meals and snacks in mind that would be easy and engaging for my little ones to prepare.
I'm looking forward to the opportunity to share these simple garden activities with my kids this summer. Gardening is a great way to engage children in hands on experiences while learning about the world around them. Managing gardens teaches children about caring and responsibility. Harvesting and eating or using the foods we grow, helps children develop an awareness of healthy eating and appreciation for their hard work.
If you are interested in garden tasks with your little ones, or learning how to use gardens therapeutically with children with special needs; my colleagues and I collaborated to create a book entitled "Growing Plants, Functional Skills, and Communication Skills in School Gardens." For more information about the book follow the link: www.growingschoolgardens.com. This book can also be purchased on Amazon.
Giveaway: To WIN a signed copy from one of the authors, all you need to do is fill out the easy Rafflecopter below. You will receive the signed book and a $10 Amazon Gift Code. Winner must be 18 and older and US only. Giveaway ends 7/26/2014 at 11:59pm.