*I received a Bouquet of Flowers to facilitate my review. All thoughts are 100% honest and my own.  
Fresh. Easy. Beautiful. The Bouqs Company: Bouquets, Simplified
There is something so wonderful about receiving fresh flowers. I love the fragrance they give off as well as how beautiful they are to look at. I love having a vase of fresh flowers on my dining room table. I live in Northern Iowa (right on the Minnesota border) so it's not always easy to get fresh flowers. Even ordering them to be shipped can be interesting with below freezing temperatures. I had the opportunity to try out a bouquet from Bouqs.
 Our flowers never sit in a corner store or a dingy warehouse (where they send you the oldest, most-dead flowers they have in the fridge), and they never show up in a van with a 1-800 number on the side. We ship straight from an active volcano or from the sunny surf of California, seriously – we're putting a little romance back in the Bouq.
I think one of the coolest things is that they are grown on an actual volcano in South America!  Their selection is gorgeous! I also love that they are a sustainable and eco-friendly. They source only from eco-friendly, sustainable farms that respect the environment and their workers.
My flowers lasted about 3 and a half weeks! That's unheard of, especially because I *might* forget to change the water as often as I should. They looked good at 3 weeks too. The picture below shows the flower then.
So what's the difference? What makes Bouqs better?
The first big difference is that they only cut what they sell. There is no wasting like some supply chains.  Across hundreds of thousands of bouquets a year, that's a lot of wasted land, resources, labor and fuel. They only cut when you order, so they avoid the waste.
They also save energy through their direct-from-the-farm supply chain. The standard supply chain must keep stems cold for up to 2 weeks, meaning hundreds of hours of refrigeration and the associated energy use. They use cold storage for only 4 days from the Volcano, and not at all from California, resulting in a lot of energy savings.
Finally, their farms provide living wages, childcare, healthcare and adult education. And their growing business supports farm communities, so you can feel good about shopping The Bouqs Company's flowers.
Another great feature I like about them is that you can add in birthdays and anniversaries to your account and they'll auto ship flowers to them! You can also order a monthly service so you always have fresh flowers.
Shop beautiful volcanic flowers from The Bouqs Co. Click here!
Connect with them: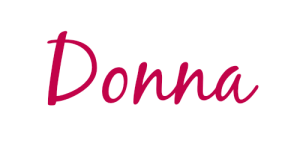 donnahup.com receives free products for review purposes, and may sometimes be compensated for posts. All opinions expressed are solely from donnahup.com. See donnahup.com's Disclosure Policy for complete details. My opinions are my own and were not influenced by any form of compensation. This disclosure is done in accordance with the Federal Trade Commission 10 CFR, Part 255 Guides Concerning the Use of Endorsements and Testimonials in Advertising. 
Related articles