*I received The Learning Journey Techno Gears Marble Mania Voyager to facilitate my review. All thoughts are 100% honest and my own. 
Travel to a distant land with Techno Gears Marble Mania Voyager. This marble set features dual hand cranks that turn two bucket and chain pulley systems on either side of the build, lifting the marbles to the top of the build where they set off on a new adventure!
I love toys that cause you to think and learn. Yes, toys are for having fun, but it's great when they serve a dual purpose.  Jayden loves science and engineering. He was very excited when he found out he was getting this.
Someone was excited to get the Techno Gears Marble Mania Voyager in the mail!
Notice his Dad looking over his shoulder. I think we had a few excited boys men in the house.
Here's Jayden's thoughts:
I think it was hard, but fun. I had a little bit of a hard time putting it together because it was a little confusing.  My favorite thing about the game is when you are done with making the project then you can watch the marbles go down the 'slides'.  I don't think little kids can do it because it might be a little complicated for them. I think moms should by this for their kids (like ages 10 and older) because it works your brain a lot, and it is a LOT OF FUN!!!!!
More than 300 colorful construction pieces
Interlocking plates, gears, 3-D connectors, tracks, and fun obstacle
Dual marble chain lifters and hand cranks
Builds confidence as children design structures that move and work
Compatible with all Techno Gears sets
You can purchase Techno Gears Marble Mania Voyager
on Amazon!
Connect with them: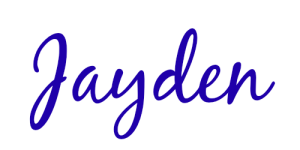 donnahup.com receives free products for review purposes, and may sometimes be compensated for posts. All opinions expressed are solely from donnahup.com. See donnahup.com's Disclosure Policy for complete details. My opinions are my own and were not influenced by any form of compensation. This disclosure is done in accordance with the Federal Trade Commission 10 CFR, Part 255 Guides Concerning the Use of Endorsements and Testimonials in Advertising.