*I received a Black & Decker HEPAFresh Air Cleaner XL 3 Speed HEPA Purifier from BuyDig.com to facilitate my review. All thoughts are 100% honest and my own.  
Breath Easy with the Black & Decker HEPAFreshTM Air Cleaner from BuyDig.com
I grew up in South Florida and now I live right on the Minnesota/Iowa border. My family (dad and sisters) are all still in Florida. I am getting pretty excited because my dad and one of my sisters will be coming up to visit me in about a week. My dad suffers from allergies and I know mine had to adjust when I moved.  FL has palm trees and hibiscus bushes.  Iowa has cornfields and other flowers and trees I never had in the south.  I also have a long haired cat.  I wanted to make sure he could breath easy when he visited which is why I was so excited to receive my Black & Decker HEPAFreshTM Air Cleaner from BuyDig.com!
What is BuyDig.com?
Buydig.com is a pioneering retailer of consumer electronics located in Edison New Jersey. They have been at the forefront of the digital imaging revolution since it first exploded onto the scene in the 1990's. As the industry evolves they keep adding new and exciting shopping categories to their product offerings.  Buydig.com has been top-rated by THE authority in expert consumer advice as a top shopping destination for consumer electronics products and is a four-time Platinum Winner of the Bizrate Circle of Excellence Award.
They have so much to choose from on their website from their Kitchen and Housewares Department to their Luggage Headquarters and everything in between!  Not only do they have a great variety and huge selection, their prices are unbeatable.  The Black & Decker HEPAFreshTM Air Cleaner retails for $159.99 and they had it for only $97..95.  That's over $60 in savings!
The Black & Decker HEPAFresh Air Cleaner XL tower is designed to help improve the quality of air in your home by reducing allergens and odors. The tower design is ideal for larger rooms such as living rooms and kitchens.
The Black & Decker HEPAFreshTM Air Cleaner had no set up. I literally took it out of the box and plugged it in. It doesn't get any easier than that.  I love that it has such a narrow and sleek design.  I set it up in the living room and it doesn't take up a lot of space or look obnoxious.  It is also quiet.  The higher you set your fan the louder it is, but you barely notice it when it is on the low setting.
I love how easy it is to use. It has large buttons that are very easy to read. You can adjust the speed and even set a timer. You also have a manual power switch.
It has a Pre-Filter to capture the initial dust and allergen particles. It also has a Charcoal Filter that contributes to the control and prevention of the growth of bacteria, germs, and mold.  Then it also has a HEPA Fresh Filter that captures 99% of dust and allergens.  I love it and can totally tell a difference.
Connect with BuyDig.com: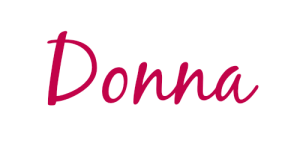 donnahup.com receives free products for review purposes, and may sometimes be compensated for posts. All opinions expressed are solely from donnahup.com. See donnahup.com's Disclosure Policy for complete details. My opinions are my own and were not influenced by any form of compensation. This disclosure is done in accordance with the Federal Trade Commission 10 CFR, Part 255 Guides Concerning the Use of Endorsements and Testimonials in Advertising.