*I received a Rollors Game to facilitate my review. All thoughts are 100% honest and my own.  
Making Memories with Rollors
Some of my favorite memories from growing up are playing outside with my 3 sisters.  We often rode our bikes, played a game, or even played make believe.  We were always outside from morning to evening and only came in for meals. Although we ate plenty of them outside too. I don't know about you, but I feel like there are so many distractions to keep myself and the munchkins inside.  I just have so much to do that I often forget about going outside or push it off. I will say that spending time together as a family is always a great thing and will always be my best memories.
Who wouldn't want to make memories with these faces?! We were able to try out Rollors. It's like bowling + bocce ball + horseshoes all in one and a lot of fun.
ROLLORS® can be played wherever a flat ground surface can be found. ROLLORS® is a game of skill that requires a modest level of physical activity. The components of the lawn game, rolling disks, (e.g. ROLLORS®) are basic in design and construction keeping the cost down. The difficulty of play of the lawn game using ROLLORS® can be quickly varied depending on the age and skill level of the players, the degree of challenge desired or other factors as decided by the players. When broken down, ROLLORS® is compact in dimension so that it can be toted and stored with ease.
I know summer is over for a lot of us, but I highly encourage you to spend some time with your kids outside. Rollors is a great game to start with!
Connect with them: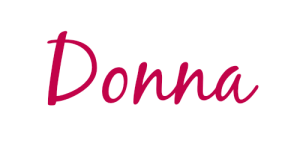 donnahup.com receives free products for review purposes, and may sometimes be compensated for posts. All opinions expressed are solely from donnahup.com. See donnahup.com's Disclosure Policy for complete details. My opinions are my own and were not influenced by any form of compensation. This disclosure is done in accordance with the Federal Trade Commission 10 CFR, Part 255 Guides Concerning the Use of Endorsements and Testimonials in Advertising.